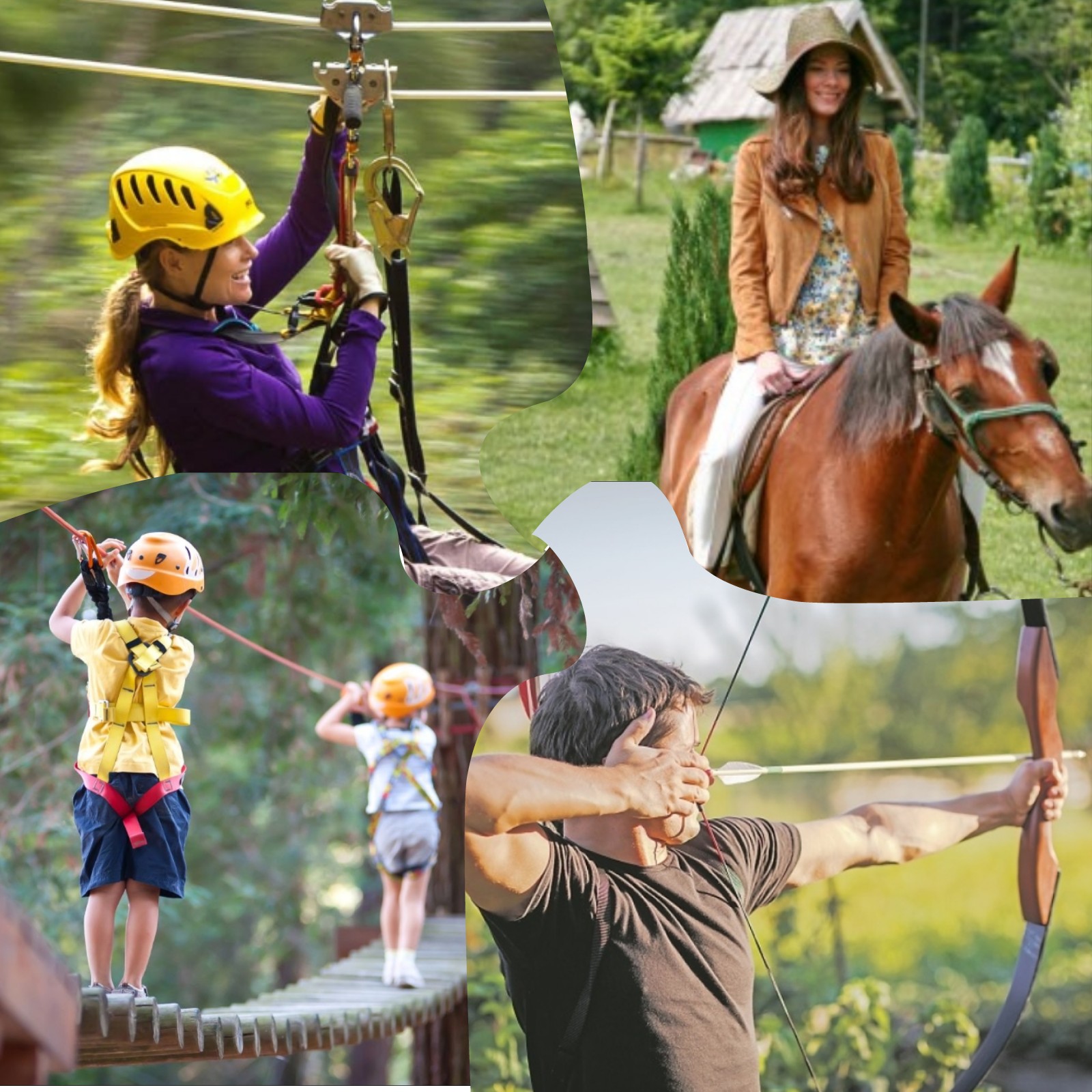 Level Up: Resort in the Heart of Trebević
Surrounded by a coniferous forest and rich springs of potable water, Level Up Hotel and Restaurant is situated at an altitude of 1160 meters above sea level.
After a 20-minute walk from the Trebević Cable Car through pristine nature, which boosts your health, you reach Level Up Hotel and Restaurant and in its immediate vicinity you can stop by a unique spring and refresh yourself. All this is within a mere 5-kilometer radius from the center of Sarajevo, or a 10-15 minute drive, and Trebević's peaceful surroundings creates a pleasant environment for you to have some rest from the exhausting daily routine.
Depending on the season, guests can partake in a range of activities available at Level Up: archery, horse-back riding, an over 200-meter long zip line for adults, an adrenaline park for children – adults will soon have their own adrenaline park too, and relaxing walking tours along numerous forest trails.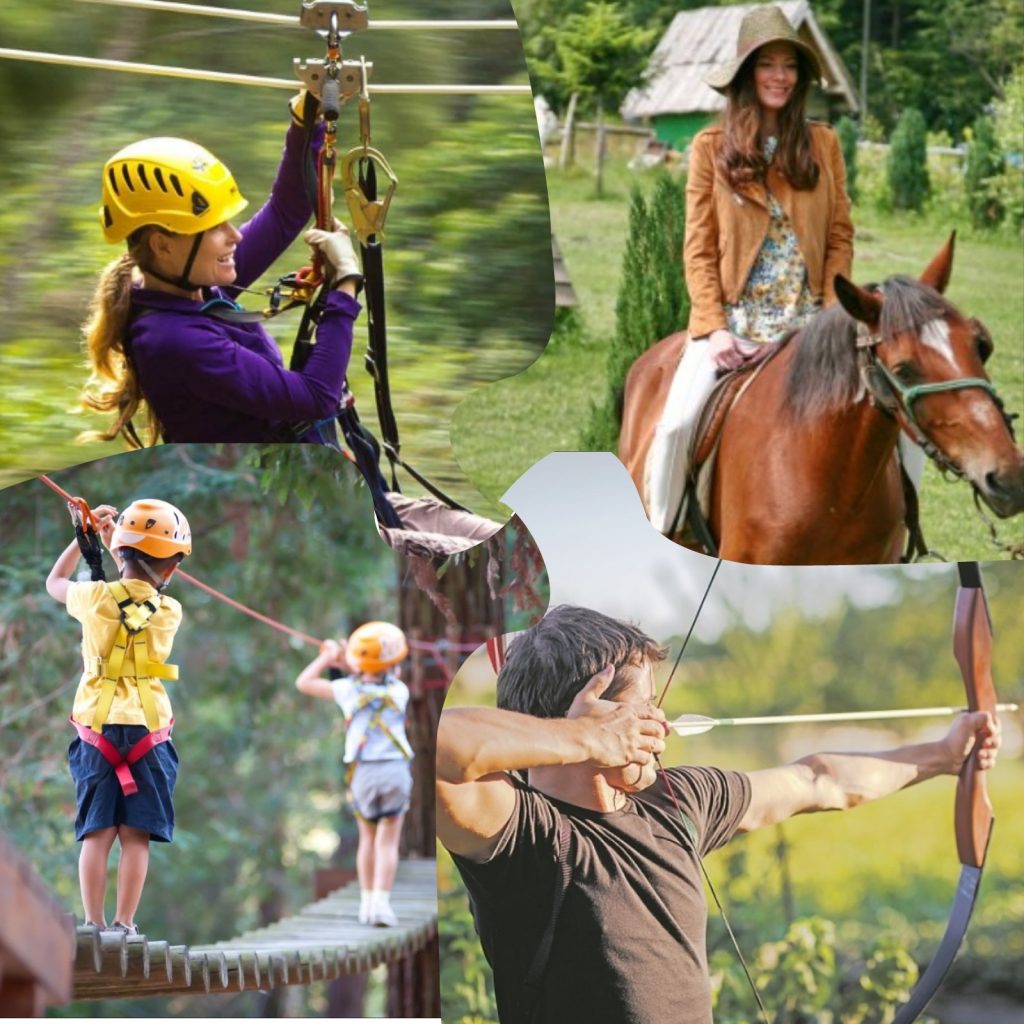 Venue for Corporate Events and Family
Level Up Hotel and Restaurant is an ideal place to organize residential outdoor education programs, short trips, seminars, meetings, team building activities and other types of corporate events such as receptions, cocktail parties, as well as lunch and dinner parties. Companies and organizations seeking a harmonious environment and atmosphere, first-class accommodation and exceptional food – and all this at affordable prices – will come to realize that Level Up is the ideal place to come to. It features a fully equipped up-to-date conference hall with 80 seats and a competent team ready to assist you in technical and other matters you need to successfully plan and run the event you want.
With a capacity of 40 to 70 guests, Level Up offers four suites, six single and six triple rooms all equipped with a telephone, a wireless internet connection and a TV set. The hotel also has its own gym, game rooms with table tennis and billiards, a playroom for play station enthusiasts and a playground for children.
The restaurant's predominantly modern interior ambiance accentuates the peaceful surroundings of the hotel. Dining by the fireplace is a delightful experience in winter, while in summer dining on the terrace offers wonderful views of Sarajevo and of the landscape that surrounds Mount Trebević. Local cuisine with a wide variety of dishes, salads and cakes dominates the menu. The management and personnel at Level Up pay particular attention to healthy food by selecting reliable food suppliers and making sure that the quality and safety of raw ingredients and food products delivered to the kitchen at Level Up is always maintained.
Take a break from work, bring your family members with you or invite a client to a business lunch, and Level Up will make sure your stay is pleasant and enjoyable! Breathe fully and relish in the views Sarajevo as you indulge in tasty and traditional dishes made in this idyllic catering establishment.
---
Contact:
Level Up Trebević
Mali Studenac bb
Telephone: 061 986 050
E-mail: levelup.spahills@gmail.com
WEB: www.leveluphills.ba
---