Decorative lights, festive light, cozy New Year cottages, foodie treats, kids' games, performers, smile on the faces of passers-by, the smells of mulled wine, music to everyone's taste and fireworks in warm festive colors – these are the words which describe Tivat in December and January.
Gradska riva Pine (the Pina Town Quay) in Tivat is in full swing at Advent; there is a unique glow to it which can make every moment special to everyone who chooses to spend their holiday here. The big performers on the music scene have decided to dedicate their happy musical notes and beautiful songs to Tivat, and the big stars will shine bright in the sky above Tivat
The whole program starts on 25th December 2017 with a Christmas Bazaar and an evening concert of the Trio Gušti, and ends on 7th January 2018 also with a Christmas Bazaar and an Ana Bekuta concert.
Magnificent Program
On behalf of the Croatian music scene, Gibonni – a signer who does not leave anyone indifferent – will entertain all the visitors at the New Year's Eve Celebration, while the Red Hot Chili Papers Tribute Band will play the opening act for this amazing performer.
The first day of 2018 will be devoted to a classical music concert called At the Beautiful Blue Adriatic Sea, which will begin at 1 p.m. at Gradska riva Pine (the Pina Town Quay) in Tivat.
Your entertainer for the evening of 1st January 2018 will be another famous singer – Željko Joksimović, and he will be accompanied by Nina Petković, a young lady from Tivat, who will help him in making the evening wonderful.
On 2nd January 2018, Tivat will host Neda Ukraden, and the Beyonce Band and a DJ will play along with her.
The program comprises numerous events which are suited to everyone's taste and all age groups. Throughout the 15 days of fun in Tivat, all its citizens and guests, tourists can expect: pop evenings, rock evenings, funk evenings, days and evenings with tambourine, trumpet and saxophone players, local DJs, Children's New Year, performers, as well as various types of food and beverages featured in cottages decorated for the New Year's Eve.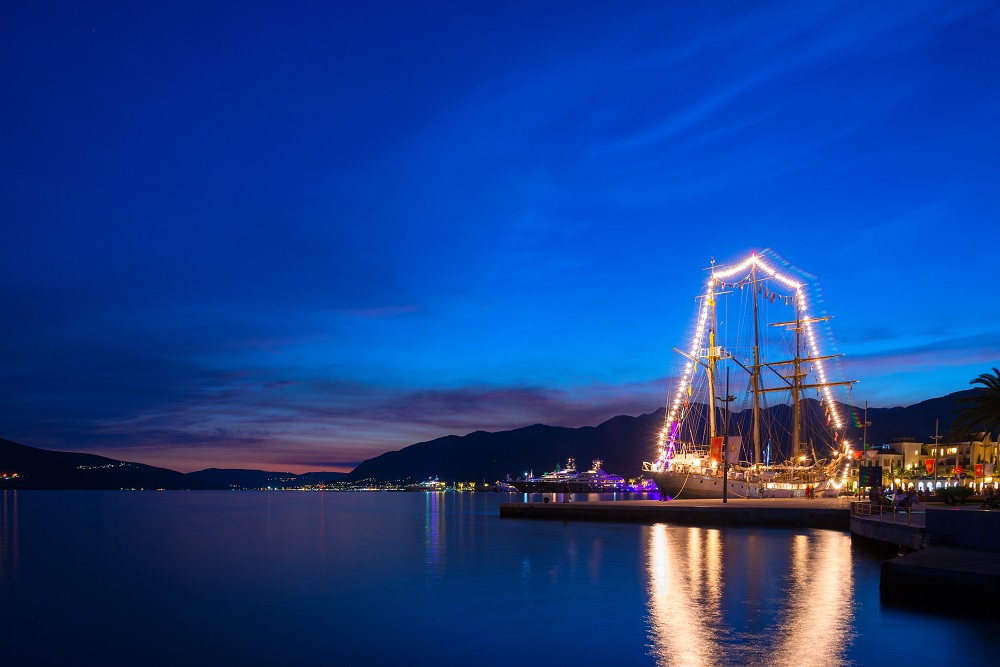 The only thing left for you to do is to sail into the Tivat harbor and then the glamorously designed 2018 New Year's program.
Welcome to Tivat!