Even though it is one of the "youngest" cities of Boka Kotorska (Bay of Kotor), Tivat is a special place from which you will take many wonderful memories.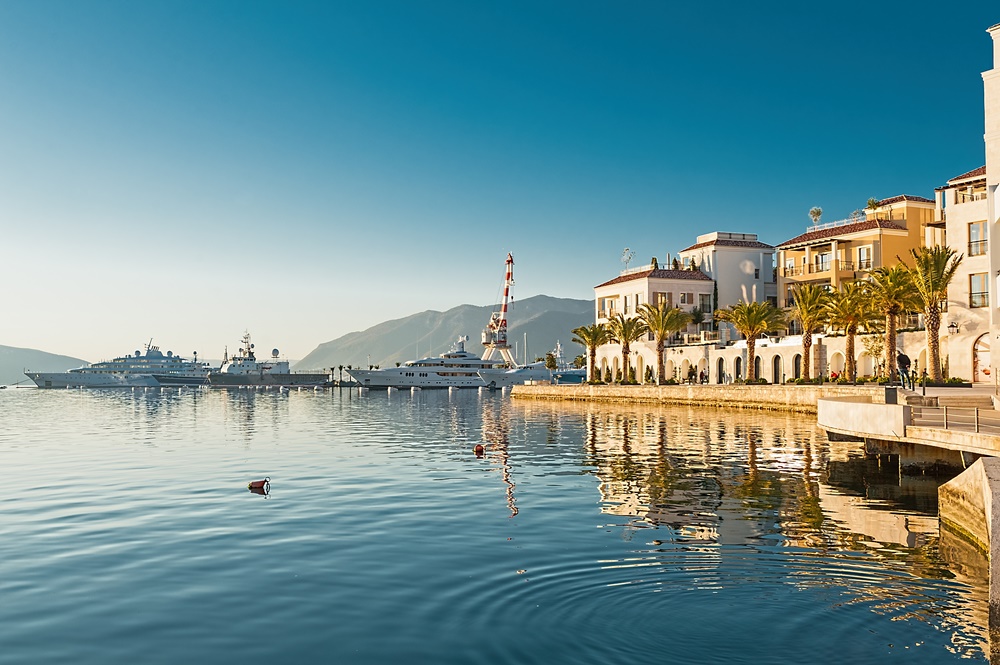 This city of small coves, beaches, islands, and mountains which reach the sea – is an ideal place for the perfect time in u Montenegro. If you visit Tivat, you will see that it has kept its old values of life on the coast with a Mediterranean tradition in cuisine, customs, culture and care for cultural and historical heritage, emblems of Boka and authentic values, in a very charming way.
This city has had an amazing transformation over the last few years. From a charming coastal city, it has become a world-famous destination overnight. As in previous years, there will be an exciting summer here, with numerous events and happenings which is why Tivat can rightfully claim the label Event destination of the Montenegro coast.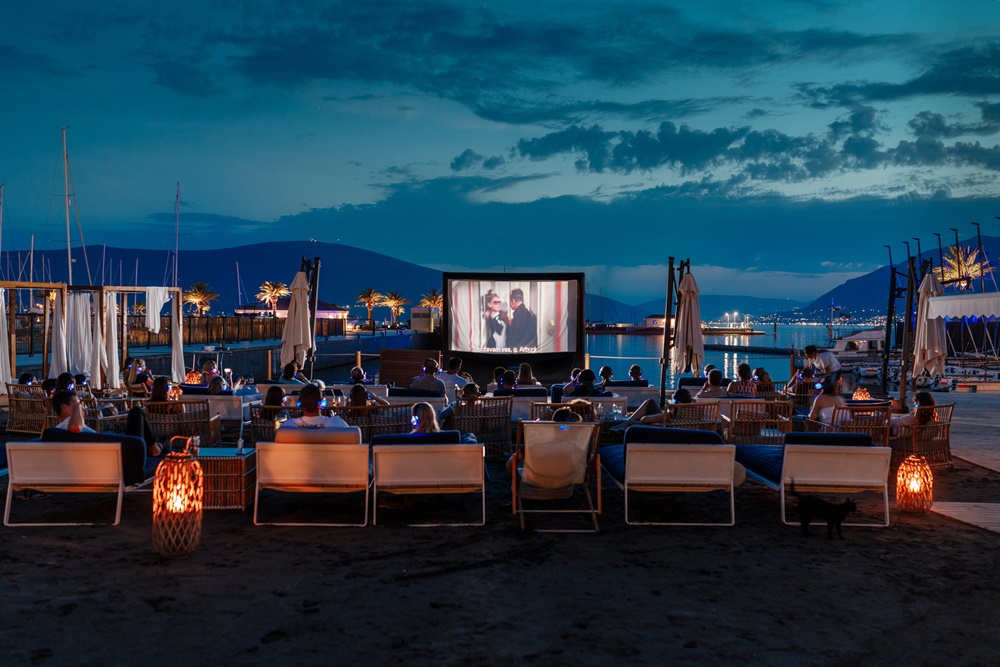 NUMEROUS FESTIVALS AND FESTIVITIES
This is a city where something is always happening. Annually, there are over 200 diverse programs, from cultural, entertainment, culinary, sports and other events, so this summer there will also be over 50 rich programs, implemented by the Tourism Association of Tivat, Porto Montenegro, Luštica Bay, Culture Center of Tivat, Public Institution Museum and Gallery, Tivat Municipality and others. Together, with their activities, they aim to make the life of their citizens and the stay of visitors of Tivat, dynamic and meaningful.
Each event has its audience and significance, such as the Festival of Performers In Art – a unique event held each year in Tivat that is of international character, gathering numerous street performers from all over the world. There is also the Tivat World Music Festival, also of international character, which is held at the beginning of September, with the goal of lengthening the season in its unique concept of existence, gathering numerous fans of ethnic melodies from all over the world. Summer in Tivat is also known for Tivat Summer Festivities, when concerts are held by many famous regional music stars along with thematic nights, all with the purpose of animating guests of Tivat.
There is never too much fun in this cheerful city, and carnivals on the coast are the best kind of entertainment, so this year the II Summer International Carnival will also be held in June and last for three days. The Culture Center of Tivat is active throughout the year, with well-known events, such as the famous Festival of Theater of Purgatory within which many shows are held for children and adults, as well as book promotions, exhibitions, concerts, a theater festival, music night…
PORTO MONTENEGRO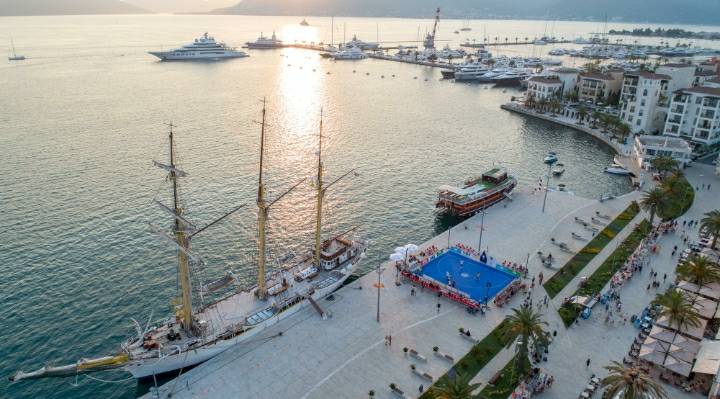 Porto Montenegro is known not just as a luxury nautical village, but also as a place of good energy, due to the countless concerts that have been held here, as well as the exhibitions, lifestyle events, fashion shows, regattas… Over 70 events are held at various locations for the 90 days of June, July and August, such as the Collection of Maritime Heritage, Auditorium, Porto Montenegro Sinhro, the Yachting Club pool, PMYC beach, Marina Park, Gayo gallery, nautical village promenade… All these events have created a recognizable identity for Porto Montenegro as a popular and favorable place for organizing events on the coast of Montenegro.
Some of the well-known events that will be organized in the nautical village, and which the Tourism Association of Tivat will also be involved with, are the International Fashion Festival, prestigious regattas, like the RC 44, and many great musical events by world-famous performers.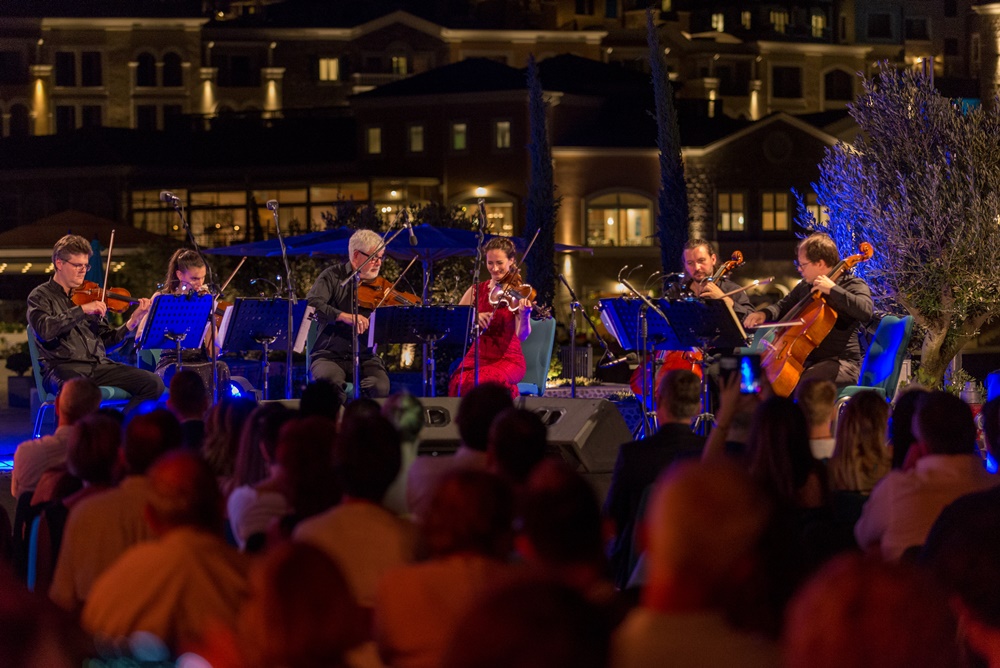 LUŠTICA BAY
Luštica Bay is the new gem of Tivat that offers a true escape to a hidden paradise. This is a place which has brought a number of events to Tivat, including numerous concerts in collaboration with Kotor Art or CZK Tivat, exhibitions, fashion shows and thematic events, such as the Fall Colors Festival, food markets, golf competitions and many other projects.
Tivat is also a city which will offer you a lot when it comes to having an active vacation, so that you can spend your time riding quads, playing cricket or polo, kayaking, sailing, playing golf, diving, hiking and doing other activities. Be a guest of Tivat this year and feel at least a small part of the magic which makes this city special!