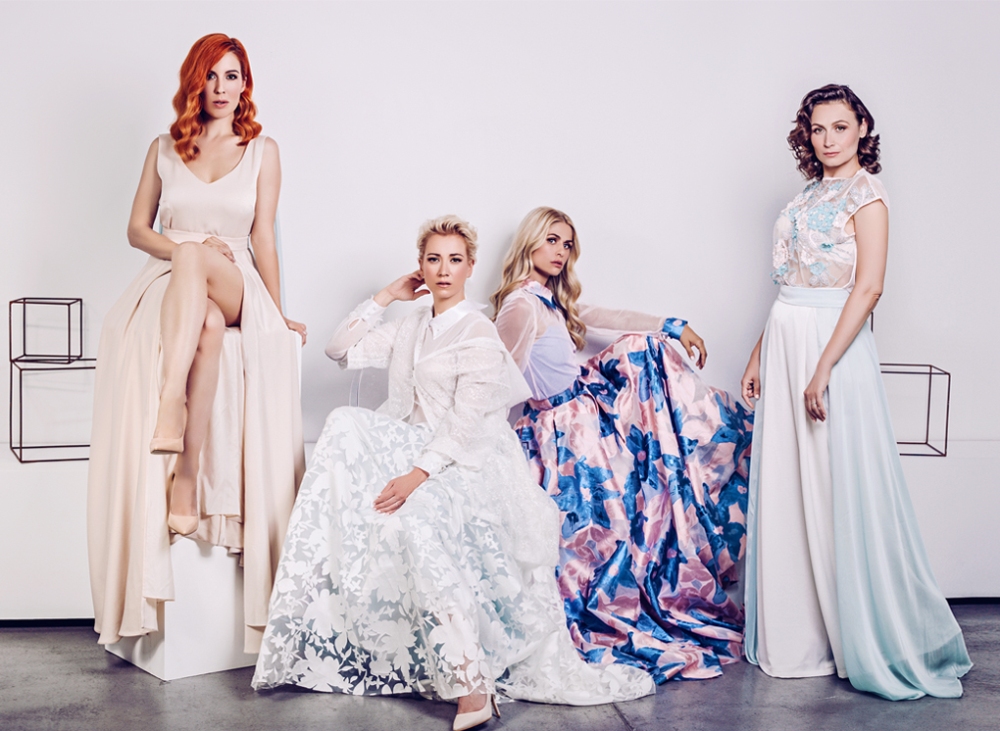 Kaftan Studio – Local Brand that is Conquering Red Carpets across the World
High-quality and luxurious fabrics, dedication towards creation and production, and a lot of femininity sown into each designer piece with the label Made in B&H, is what characterizes the popular B&H brand Kaftan Studio.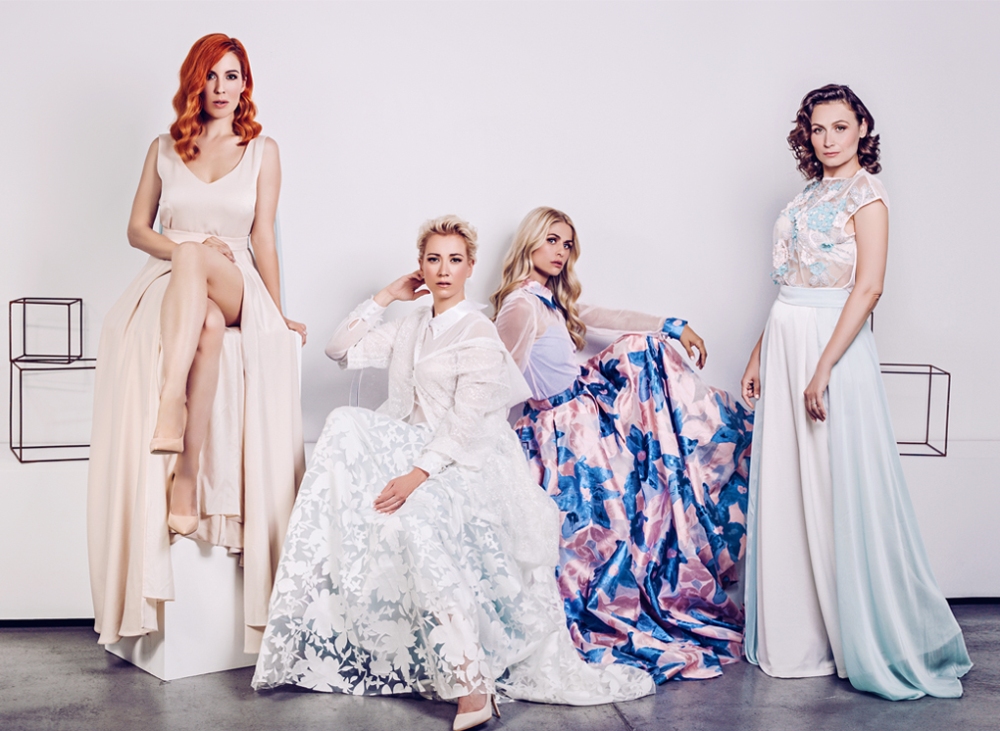 Throughout their 15 years of work, the fashion duo of designers from Sarajevo, Emina Hodžić-Adilović and Nermina Hodžić, has created numerous superb creations that have come to life on red carpets across the world, thrilling all fashion lovers, even the fussiest ones.  
– We always knew what we wanted to do. While we were studying at the Academy of Fine Arts, design was our field of research and specialization. Upon completion of our studies, we slowly began working on our first collections, formed a workshop, and gained the trust of clients, which gave us enough courage to start our brand and open our studio.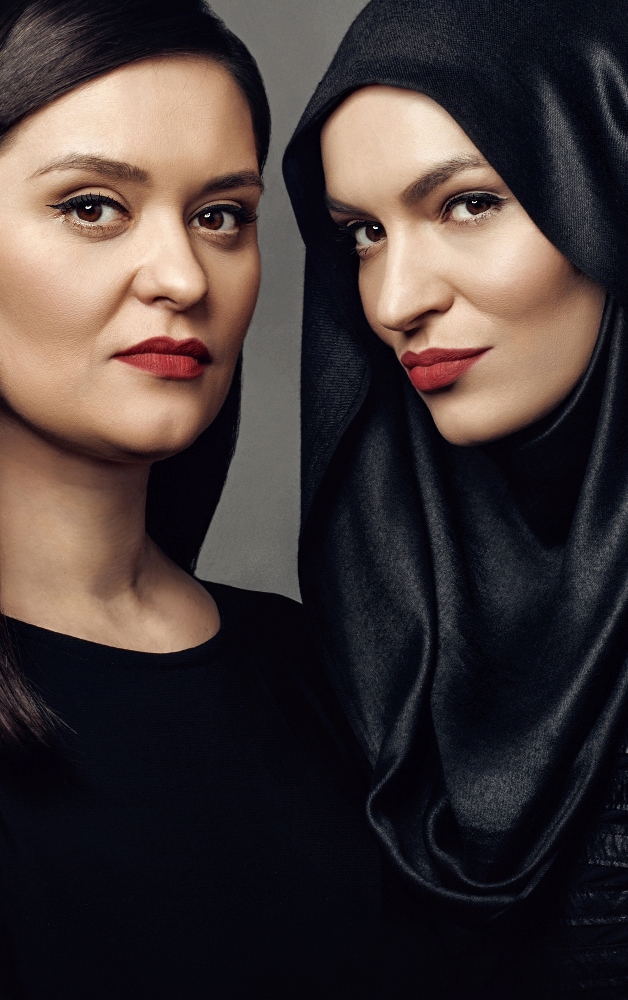 RECOGNIZABLE CREATIVE EXPRESSION
The main motivation of Kaftan Studio throughout all these years was the need for creative expression through fashion design, and the goal was to make a quality brand with the label Made in B&H. We asked sisters Emina and Nermina what sets them apart from the number of brands in existence…
– From the beginning, we had a recognizable creative expression, which set us apart as artists, designers. Kaftan Studio has become the ideal for many designers in the region, which really makes us happy. What sets us apart and what makes us different from others is the fact that we approach design studiously and work on ourselves before all, which is reflected in the design and the product itself.
As the owners say, the concept of Kaftan Studio has not changed much since the very beginning, but they emphasize that it is very important for it to develop and improve with each new collection and presentation of creations that come from this studio.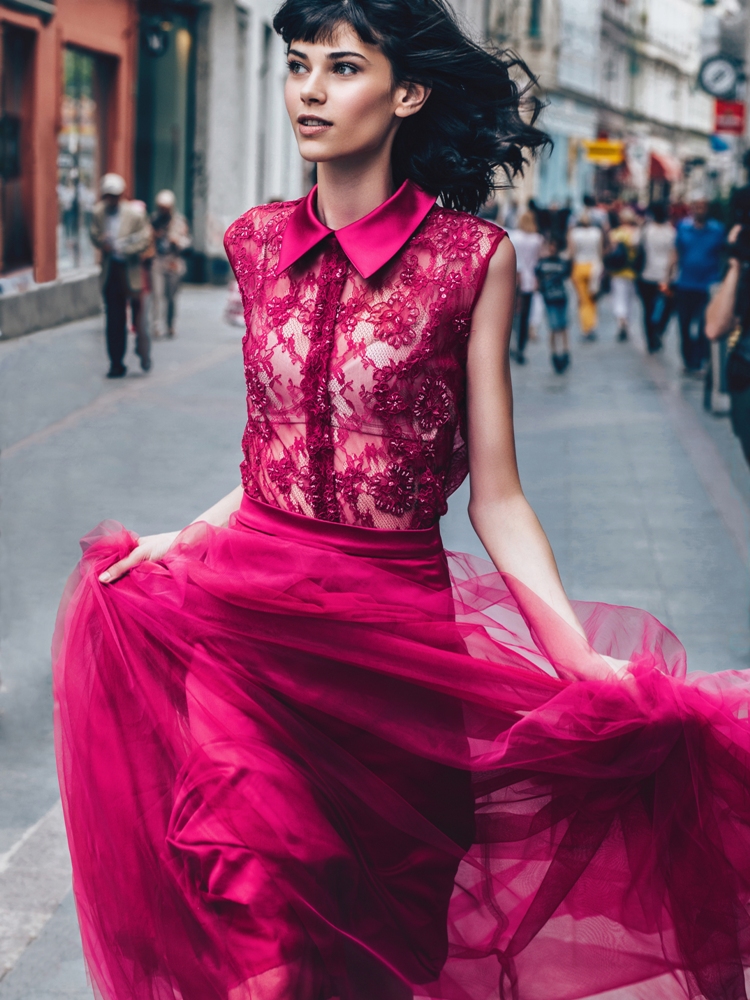 Emina and Nermina revealed to us what it is that is required for a good and high-quality product in the field of design. 
– When you know a particular field of design, then apart from aesthetics, you must satisfy form as well; you must know the fabrics you are working with and the techniques of achieving results during the execution of the design solution. 
INTRODUCTION TO PRINCESS DEENA
During last year's Fashion Week in Paris, the designers of Kaftan Studio met princess Deena Abdulaziz, former editor of Vogue Arabia, who had previously worn their creations. They revealed to us how they came to work with her and how she chose an item of clothing from their studio.
– Good design finds its way, and social networks are one of those ways. Thanks to Kaftan Studio, a creation from Bosnia and Herzegovina made it to the red carpet for the first time, for the Oscars. We were published in prestigious fashion magazines across the world. Stylists are thrilled with our creations and often select our work. Quite simply, if you work well and hard, you develop as a creator and there are no limits there. Do the work and the results come on their own.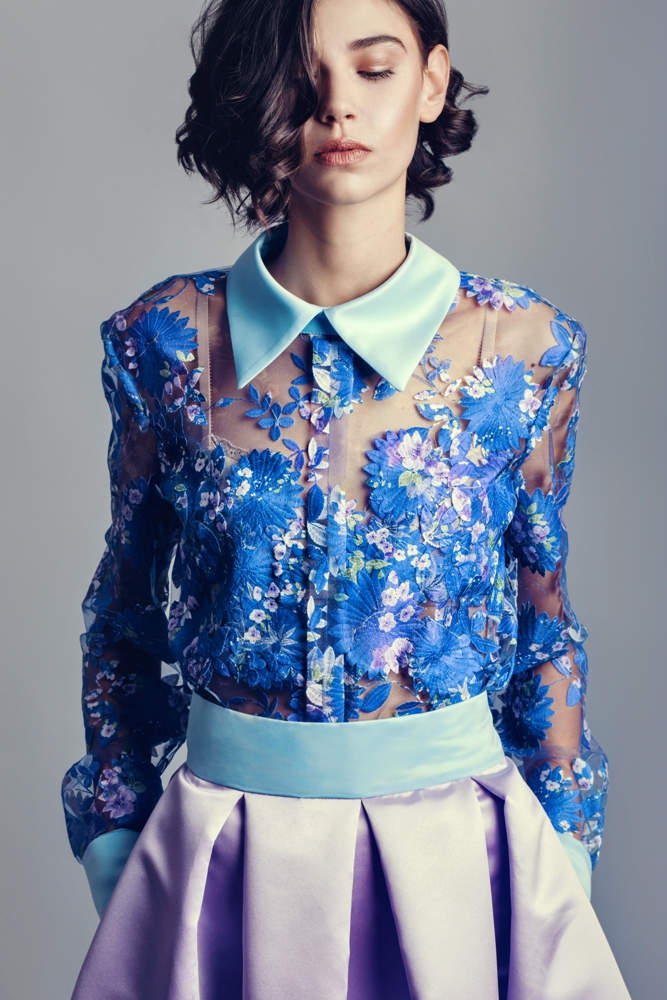 When asked how important it is to know people, like princess Deena for example,  they say that their most significant "acquaintance" is design. They do not use personal acquaintances to be successful or have some kind of gain, design is their way of communicating. 
– People who recognize quality design find it very easy to identify with us and our work. You can have all the acquaintances of the world, but if what you offer is incomplete or a pale imitation, then trust that you will have the same kind of results and waste precious time on everything other than work and design.
For the most part, Emina and Nermina are dedicated to designing formal dresses and wedding dresses, made for special occasions, that are always joyous.
– We love to be part of our clients' happy moments. When it comes to fabrics, we love working with everything, as it is our means of work, a medium through which we express our designing skills.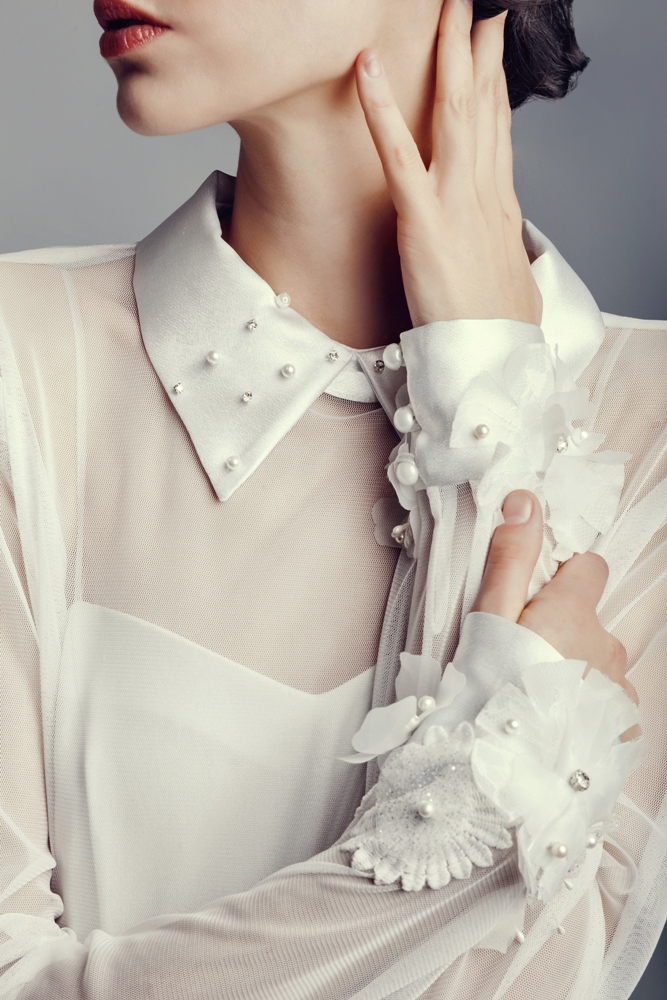 If they were not Kaftan Studio designers, these two sisters agree that they would do the work of educating future designers. And, apart from work commitments, which do not represent a burden, but a pleasure, Emina and Nermina still find the time to have a break.
– We're always thinking about and doing design work. When we take a break, we spend time with our families on the mountains, socialize together with a film, show, concert, excursion… We also love to travel. Each trip has enriched us and brought new enthusiasm and experiences. France, Spain, Italy, Turkey, trips to the East… each destination has its prettiness and uniqueness.
The designers of Kaftan Studio wish themselves, and others, health and love in the New Year, two greatest sources of gratitude, strength and happiness. 
Author: Samila Ivković