Just like in the beautiful song of Đorđe Balašević "Osmeh se vratio u grad" (eng. Smile has come back to town), we are witnessing a beautiful comeback after a two-year hiatus due to the coronavirus pandemic. The Advent has come back to Ljubuški and plans to stay there for the whole month until 3 January 2023.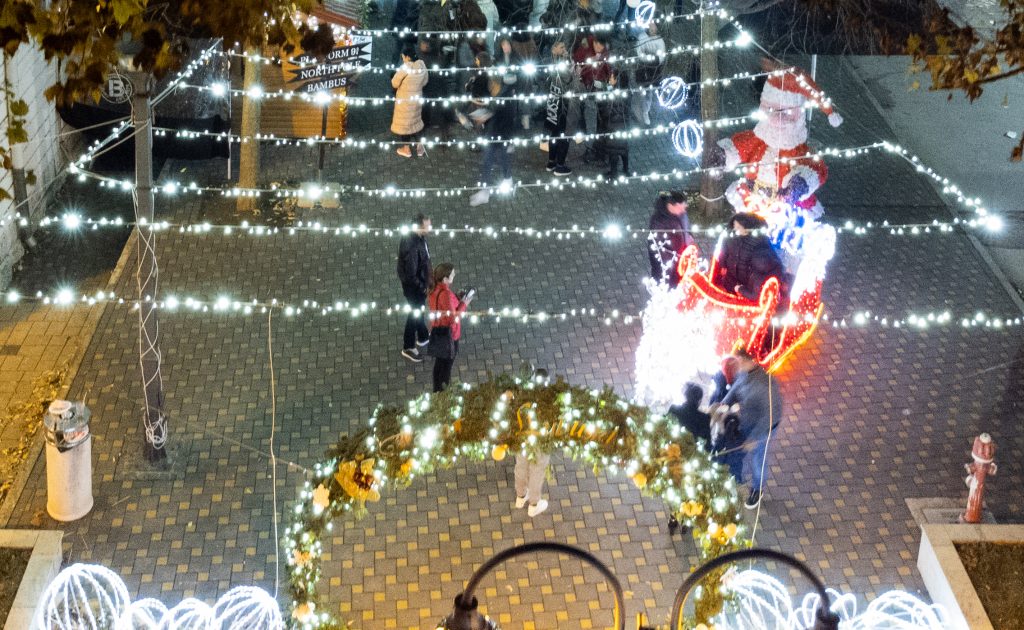 There is everything at the Advent opened on 3 December at the Dr. Tranjo Tuđman Square by lighting the first Advent candle. From huts with sweet and savory dishes – from fritule (eng. doughnut-like pastry) to coconut balls, from Bundt cake to chocolate crinkle cookies, to covered ice skating rink free for all 30 days of the Advent.    
The doors of Ljubuški are wide open for those we know and don't know, for locals and guests, and for those big and small. The organizers have tried hard to make every day of this magical month a cheerful day. They prepared exhibitions, performances, workshops, and a weekend music program.
Advent is special because it comes with a feeling of love and togetherness, so schools and kindergartens made their contribution to the organization.
At one of the exhibitions, children with special needs will present their works, and at the other, carpenters and cooks from the Vocational High School. Their schoolmates from the same school, but from the medical department, will measure citizens' blood sugar levels for free if they overdo it with sweets.
However, they especially emphasize and invite you to the presentation of the traditional Christmas lunch with meat, potatoes, and sarma (eng. cabbage meat rolls) and dry cakes on 20 December from 10:00 AM. Two days later, but in the evening, from 6:30 PM, they are waiting for you with an Advent dinner with game dishes. 
The next day, on the day before Christmas Eve, also from 6:30 PM, the Ljubuški Advent Night Run, a 5K race through the city streets will take place. It is what the people of Ljubuški most love and look forward to. On Christmas Eve itself, for all visitors – free cod is offered. 
And since we started this text with the title of a beautiful song, it's only proper to end it with its lyrics:
Raise your finger
Draw a smiley face
On every
Gloomy character
………..