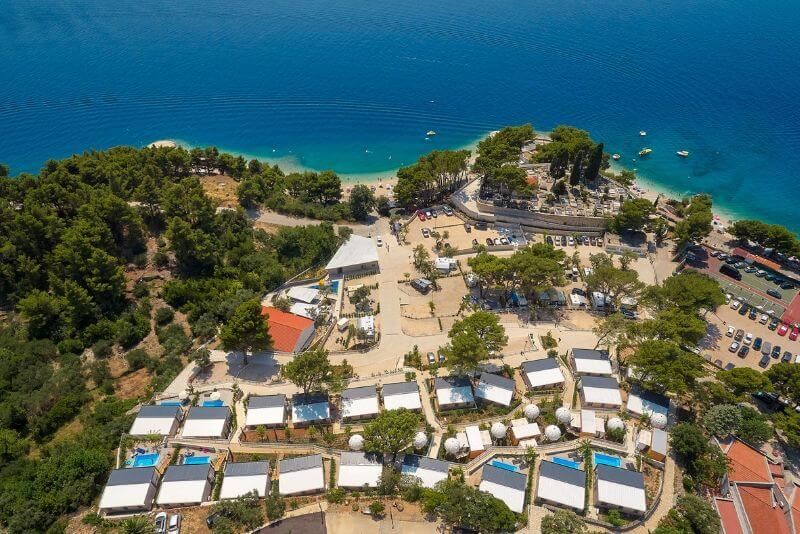 Medora-Orbis-camping-and-glamping-II.jpg
Medora in Podgora – Camping & Glamping on the Makarska Riviera
If you want to experience the Makarska Riviera in an entirely new way, opt for a luxurious camping holiday at the Medora Orbis Campsite in Podgora. A small town located on the Adriatic Sea coast in the heart of the popular riviera and only 10 km away from Makarska. Podgora is protected by the mighty Biokovo Mountain at the foot of which it is situated.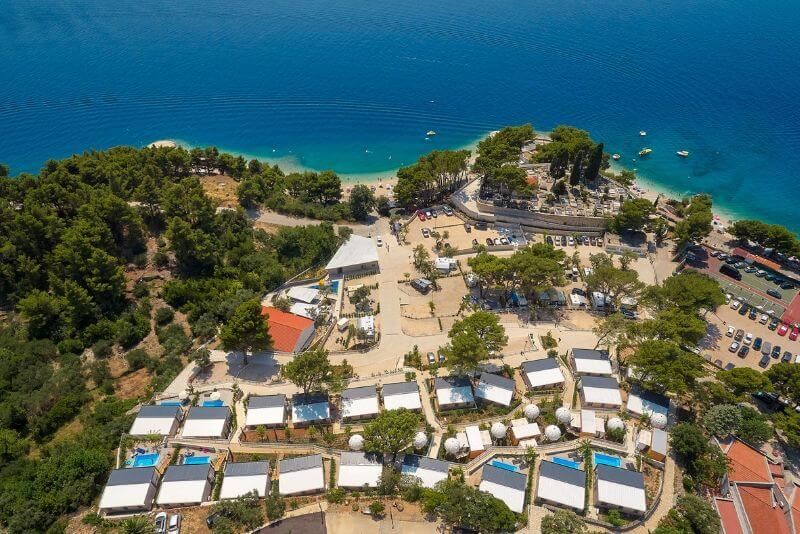 A Luxurious Home Plus Your Own Swimming Pool
Medora Campsite offers holidaymakers accommodation in fully furnished glamping and camping spots, featuring comfortable mobile homes, some of which come with their own heated swimming pool and a sun terrace, and attractive glamping facilities with unique sleeping areas in domed tents. You can stay in mobile homes in a group of 6 to 8 people. One of the homes is adapted for people with disabilities. Mobile homes are furnished with air conditioning, a TV set, a modern bathroom with a toilet, and a kitchen with a refrigerator, a microwave oven and a coffee machine. With a terrace and a swimming pool with a view of the sea, you will not need anything else.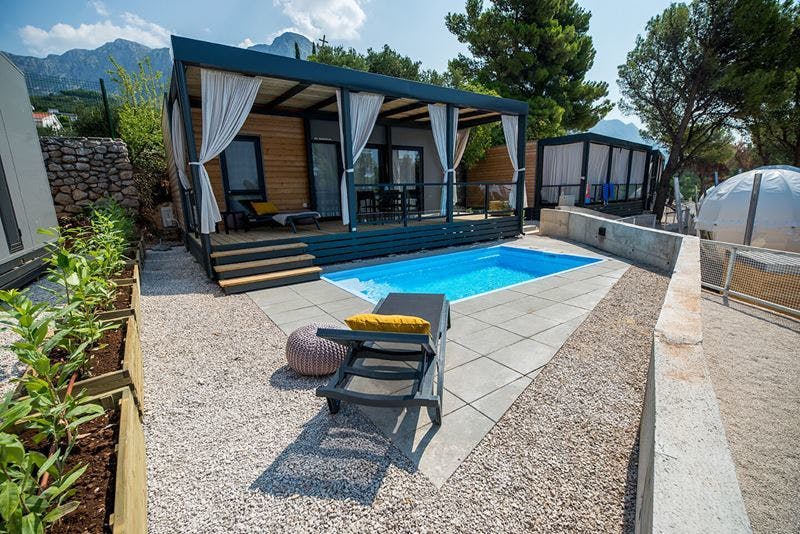 High-end Camping Experience
Medora Campsite takes camping to a whole new level. Guests have at their disposal modern bathrooms, a children's playground, an electric vehicle charging station, a covered common area with a barbecue grill, tables and benches for guest use, and free wi-fi internet connection. In the immediate vicinity of the camp there are restaurants, bars, and shopping and catering facilities.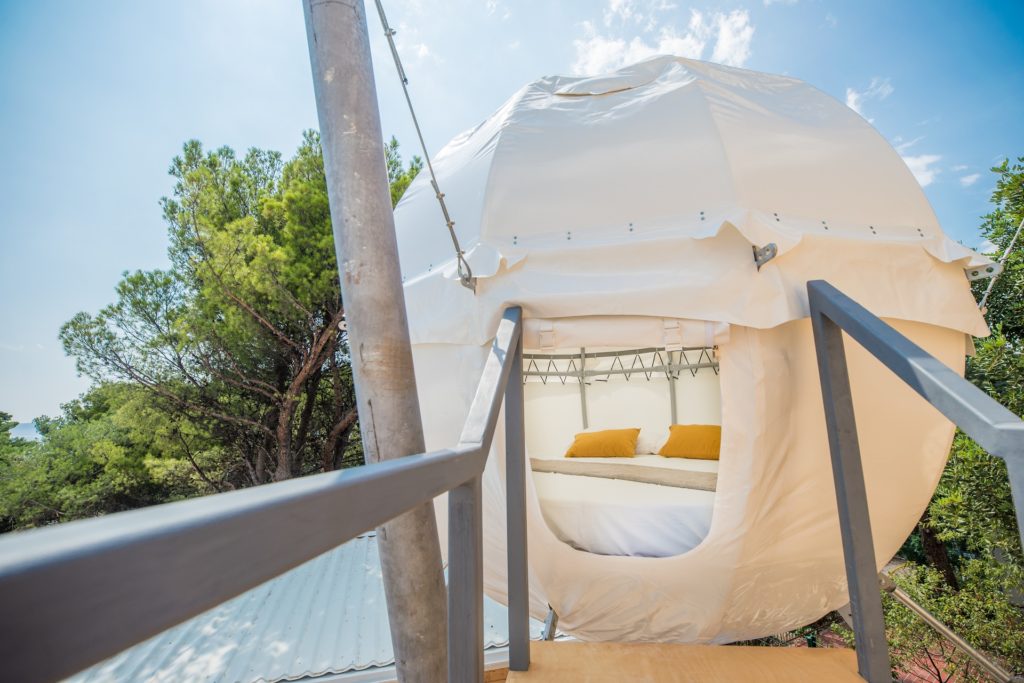 The Perfect Starting Point for Exploring the Riviera
Medora Campsite is the perfect place for families with children and those looking for a relaxing holiday with luxury accommodation. If you do not feel like lying lazily on the beach all day, you will be love the fact that there is a lot to see in the nearby area, and that the campsite is the perfect starting point for various attractive short trips you can enjoy and a lot of adventure activities you can try such as cycling, trekking, mountaineering, sport climbing, snorkelling, and other water sports. You can visit the Hvar and Brač islands and the Biokovo Nature Park, where there is a skywalk offering spectacular views—a vast expanse of the Adriatic Sea stretching to the furthest reaches of the horizon.