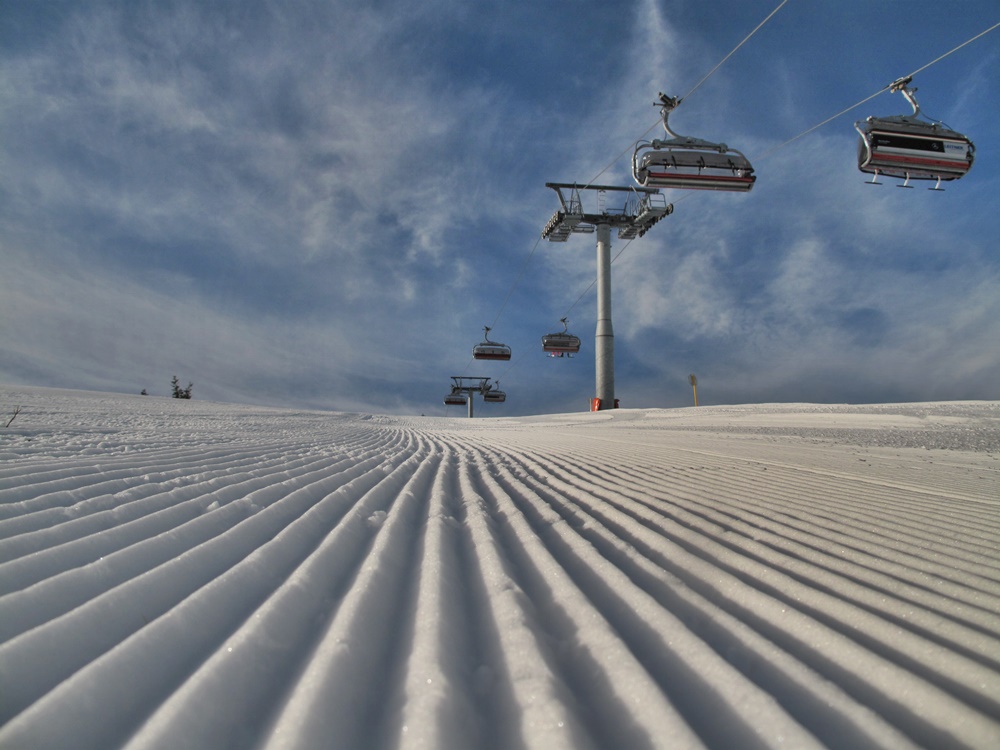 Olympic Center Jahorina – One of the Most Modern Ski Centers in the Region
Over the last two years, Ski Center Jahorina has flourished.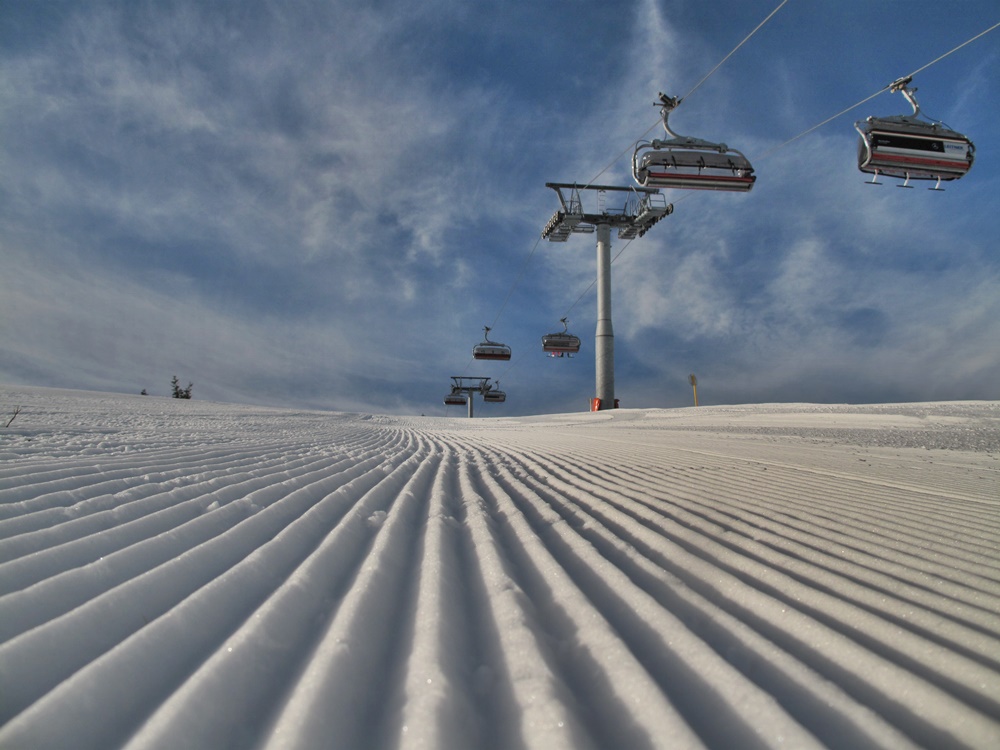 Large investment projects that require the construction of the most modern snowmaking system, the maintenance of ski trails, new lifts and gondolas, lighting, and a change of visual identity, have placed it at the very top of ski destinations across the world. This mountain places great importance on its guests, and their policy of the best price and quality remains in place and forms the basis of business at Olympic Center Jahorina.
Olympic Center Jahorina can boast of a new gondola lift. There are 45 km of alpine and  10 km of Nordic trails. The alpine skiing trails are covered by the snowmaking system, which guarantees a minimum of 130 days of skiing. The perfectly maintained trails are connected by the most modern cable cars for transporting skiers and snowboarders, with a total capacity for approximately 17 000 skiers per hour. The skiers on Jahorina can choose to ski on trails that are intended to be easy, average or advanced (adapted for the more advanced and skillful skiers). A total of 45 km of trails is covered by one, as of this year completely new, gondola lift, three six-seater chairlifts, one two-seater chairlift and three ski lifts. The most modern T-bar is located on the Poljice trail.
The youngest skiers get the most attention. There are two ski kindergartens with a ski simulator, a tubing trail and other fun activities. For adventurers and fans of adrenaline, there is also a trail for night skiing, which guarantees enjoyment on skis from almost the very top of the mountain even after sunset.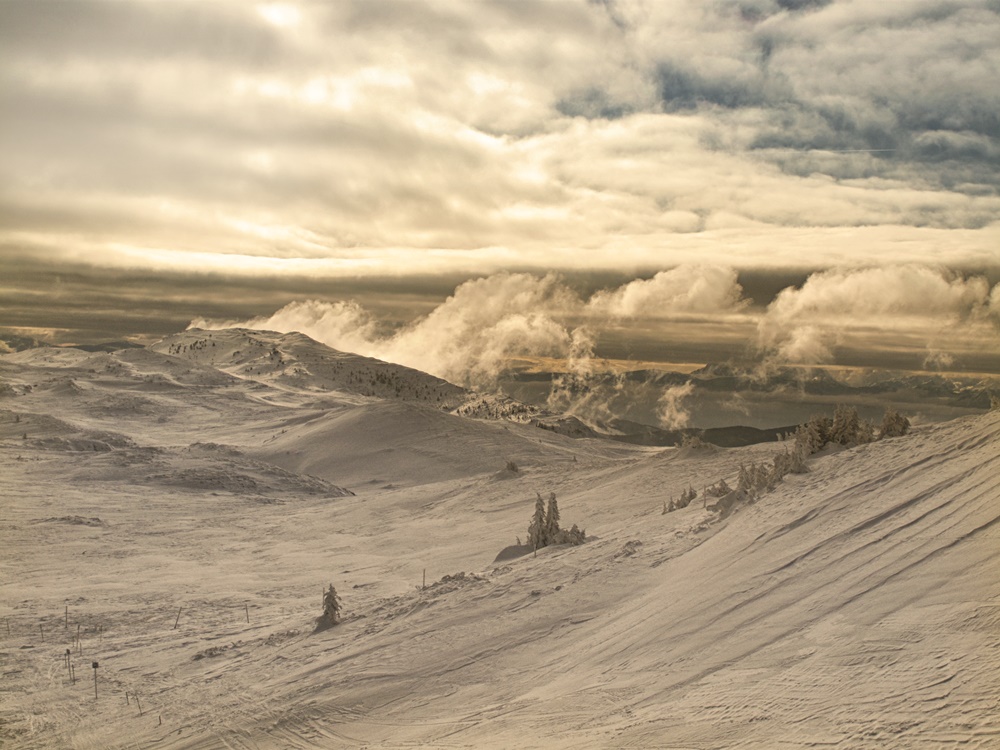 Taking a break after night skiing in the new restaurant, which is located at the very beginning of the Poljice trail, is the best way to end the day on the mountain. Take a ride on a snowmobile when the ski center is closed and take some unforgettable memories of the prettiest sunsets with you from Jahorina. This Ski Center is also well known for providing good entertainment, concerts, the greatest musical stars of the region, festivals and shows.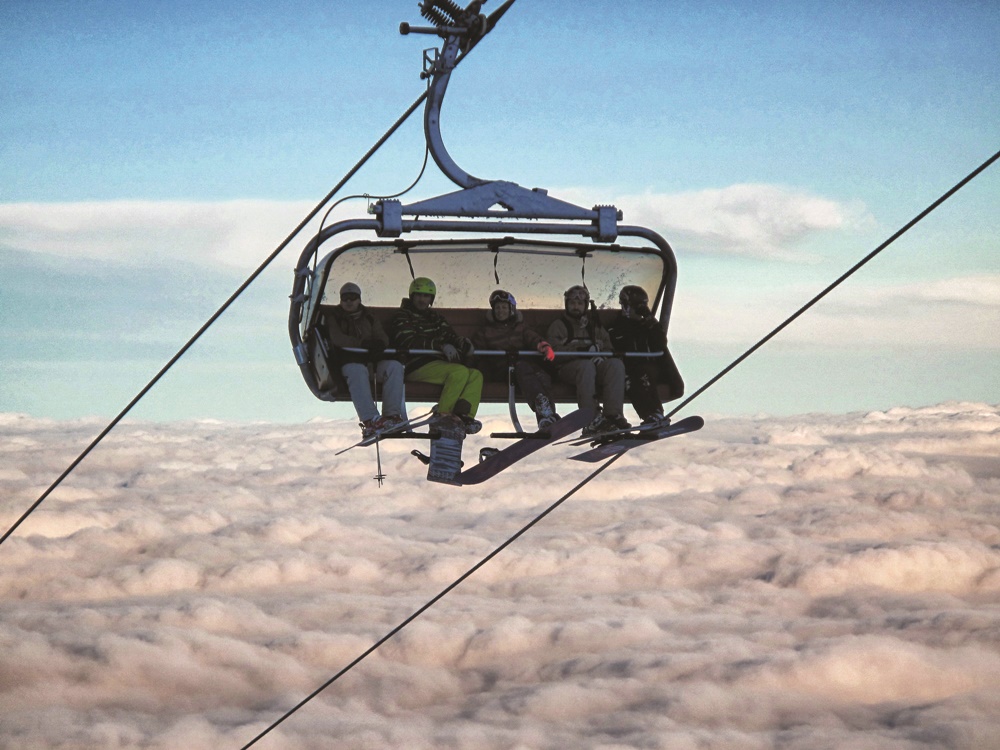 A good time and a welcoming approach to guests, great cuisine and wellness offer at Jahorina all mean that visitors always leave the mountain full of impressions and are almost always thrilled with what Jahorina has to offer. Guests impatiently and happily return here.