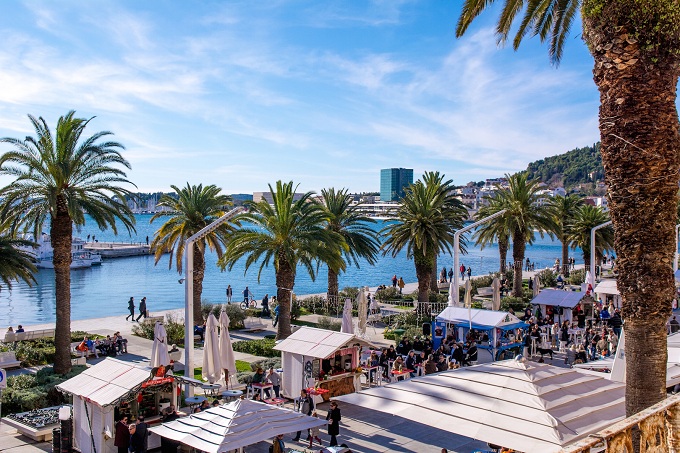 The Merriest Story from Dalmatia
December, for many the most beautiful and the merriest month of the year, just started as dazzling New Year's decorations illuminated the streets and squares of major cities across Europe and the rest of the world. Though this time of the year calls to mind mountain sceneries, this year, the magical winter tale will be told by the city of Split.
The first Advent candle lit in late November merrily announced the beginning of Advent in Split – the pearl under the foothills of Marjan and the magnet for tourists attracting growing crowds of people year after year. Even the most demanding of guest will surely enjoy the upcoming 40 days of festivities; busy city streets, with something going on at every corner; not to mention countless cultural events and a line-up of street vendors offering mouth-watering Dalmatian delicacies. The central stage at Riva, the main city promenade by the sea, will be the venue of a diverse musical performances and cultural events, from evening performances of countless DJs and popular bands to day time performances of groups and individual performers creating an air of a traditional Christmas atmosphere for locals and guests to enjoy. Many will rush to now famous Split Christmas Market in pursuit of a variety of imaginative and original Christmas decorations and thematic souvenirs. The festivities will be complemented by church choirs staging performances in all city churches. Families with children will be able to enjoy festive programme for kids, which will reach its pinnacle with the performance featuring a visit by St. Lucia and St. Nicholas and, as expected, by Santa Claus himself. The holiday atmosphere will culminate during the New Year's Eve, with the all-night performance of Petar Grašo, guaranteed to keep everyone up on their feet until early morning hours of the New Year.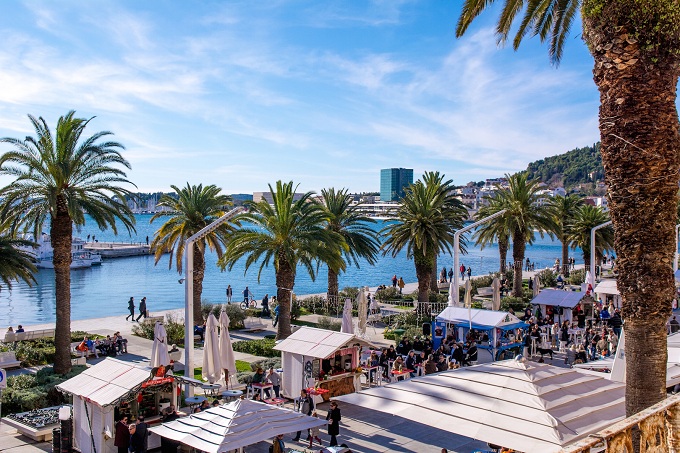 Holiday season is also known as the season of giving, so this year's Advent in Split will have a humanitarian aspect as well, in an effort to make a difference for those who need it the most.
Advent in Split is a proud recipient of "Simply the Best" award for the best Advent on the Adriatic coast, and we have no doubt that this year's festivities will fully justify the well-earned title.
All Roads Lead to Split
In keeping up with the holiday spirit, the city of Split made an effort to ensure additional benefits to its visitors. During the course of Advent festivities, the hotels in Split will offer special benefits to their guests.
For a detailed overview of all events and performances, please visit: www.visitsplit.com.