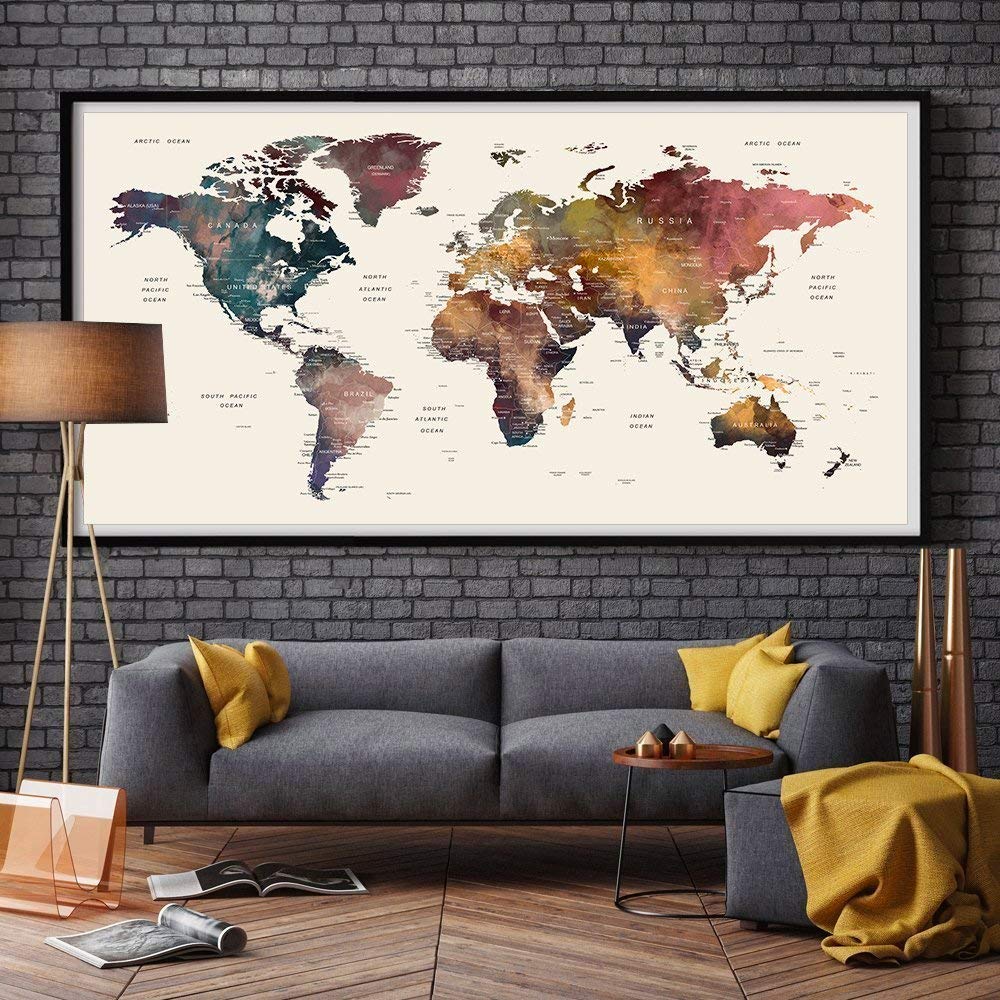 A Home Designed for a Travel Addict
You should spread out thematic items throughout your rooms, so that in every corner of your home there is something that will help bring back beautiful memories and encourage you to explore new places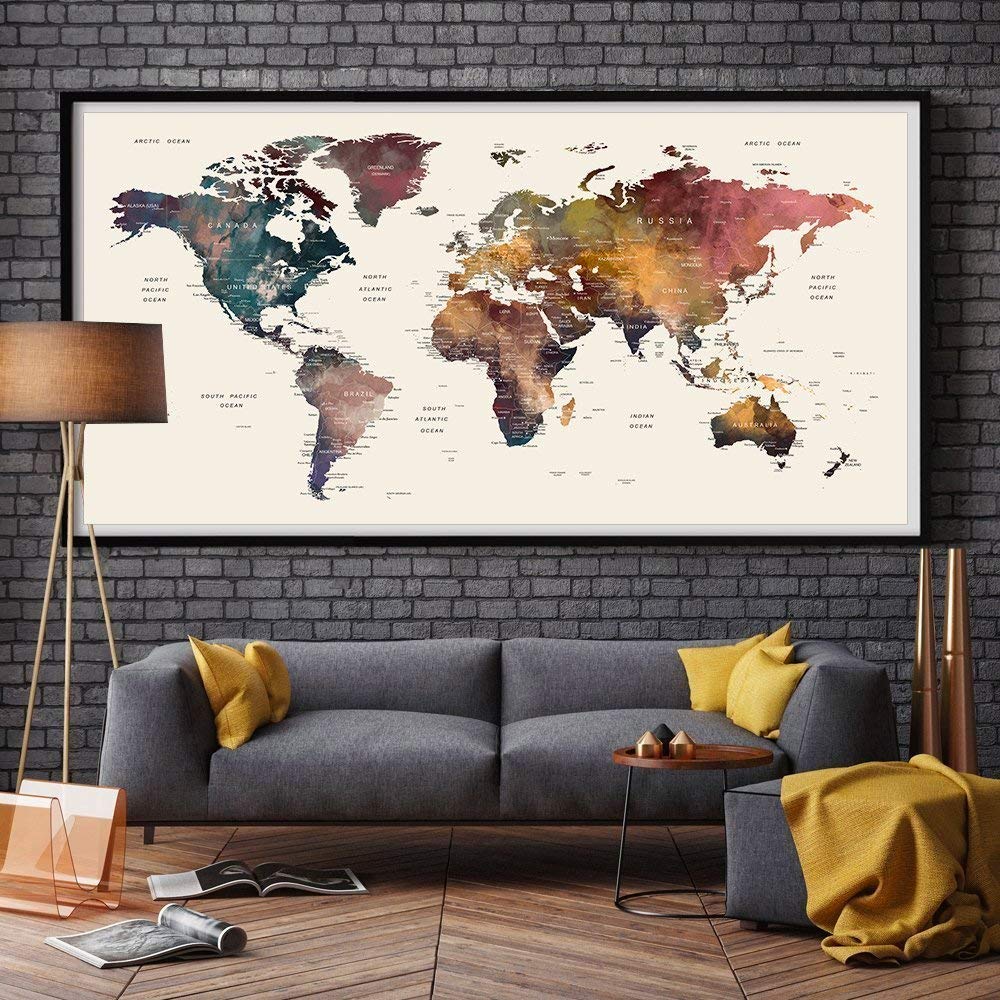 Travels are the greatest wealth of any human being. Through our travels, we meet people, experience other cultures, food and activities, and we also get to know ourselves. After a trip, our horizons often broaden and we desire some changes in our lives, and in our homes. Inspired by your travels, you will want the kind of interior where you can imbed your memories that will awaken warm emotions each day. Below, we bring you several recommendations for interior design inspired by travel.
MAP OF THE WORLD
A map of the world is a special and creative detail that will complete your wall. From wooden maps, photographs of maps of the world done on canvas, large paper hangings or continents drawn on the wall… there are many ways of bringing them to your home. You can put a map of the world above your worktable, in the living room, bedroom or children's room, and we suggest that each time you return from a trip, you mark the place you visited on the map.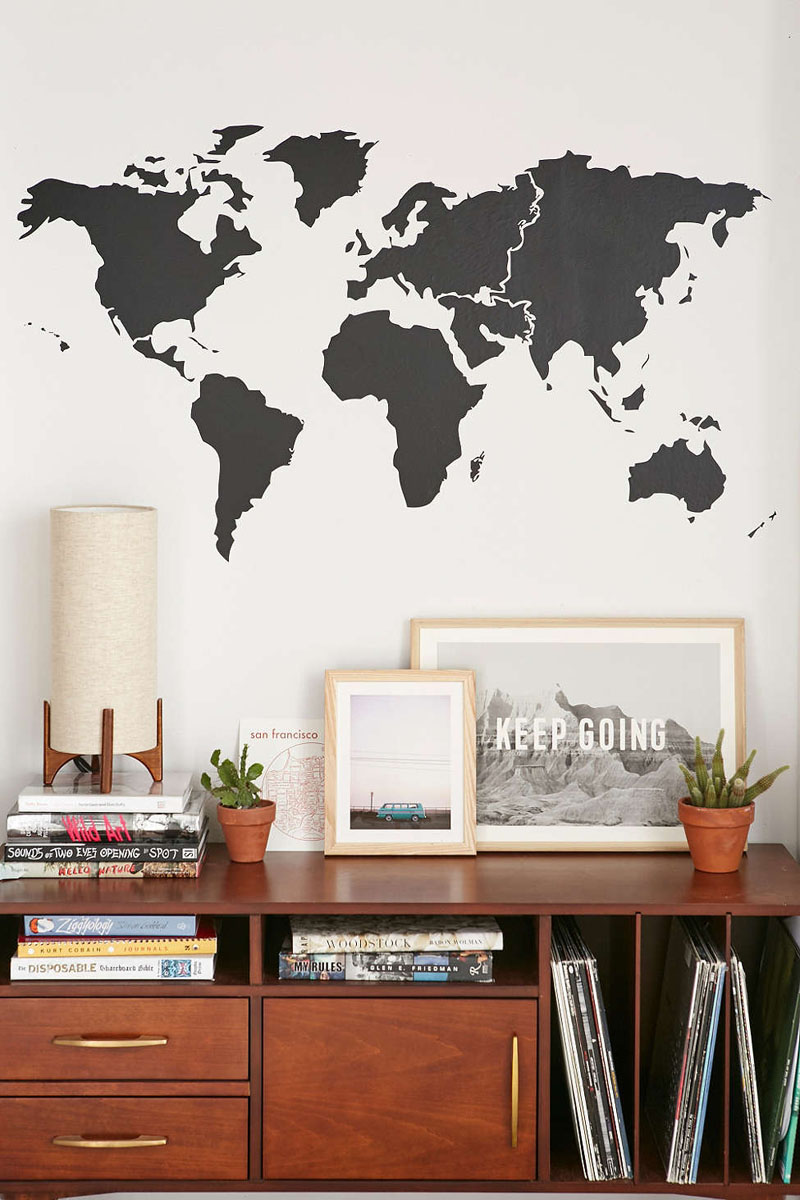 COLLAGE OF PHOTOGRAPHS
If you want photographs from your trips to be in a visible location, a great solution for that is to make a wall collage. You can put this collage along the hallway and allow your guests to experience your travels through a short trip to the living room.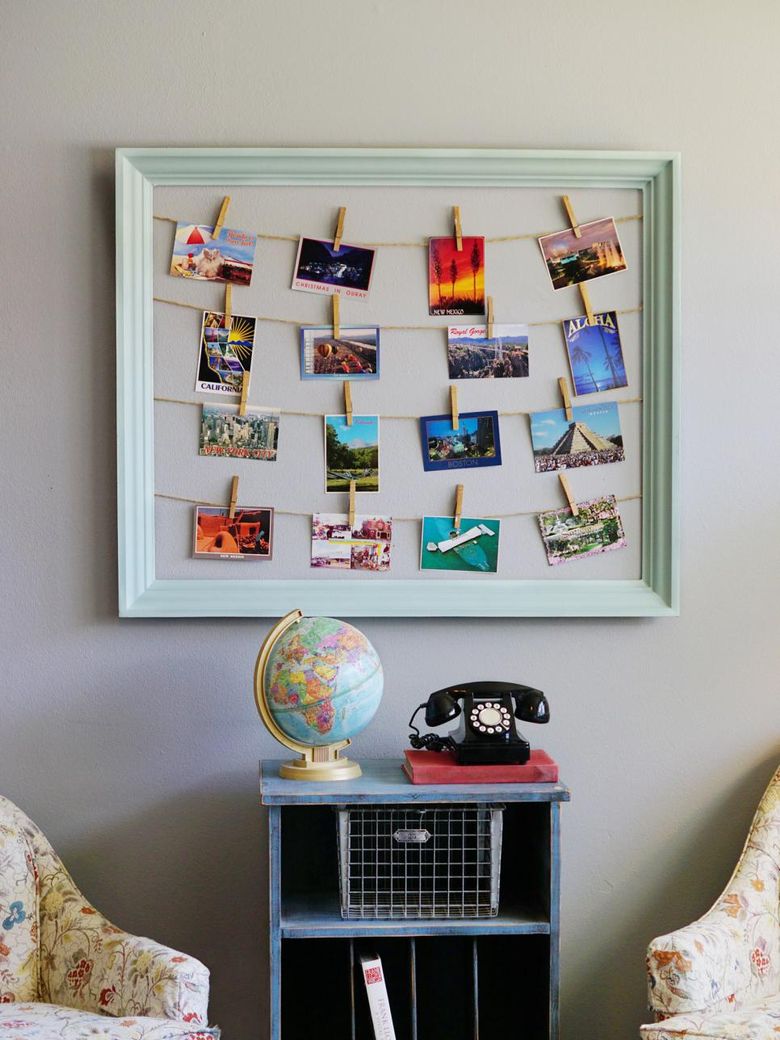 SUITCASES
If you have an old suitcase, you can alter it into several pieces of furniture. Suitcases can serve as storage space, as decorations or coffee tables, and you can also make a corner for your pet out of them. Old suitcases can also be used as cupboards, and when you put souvenirs and photographs on them, you will have the perfect thematic combination from a trip!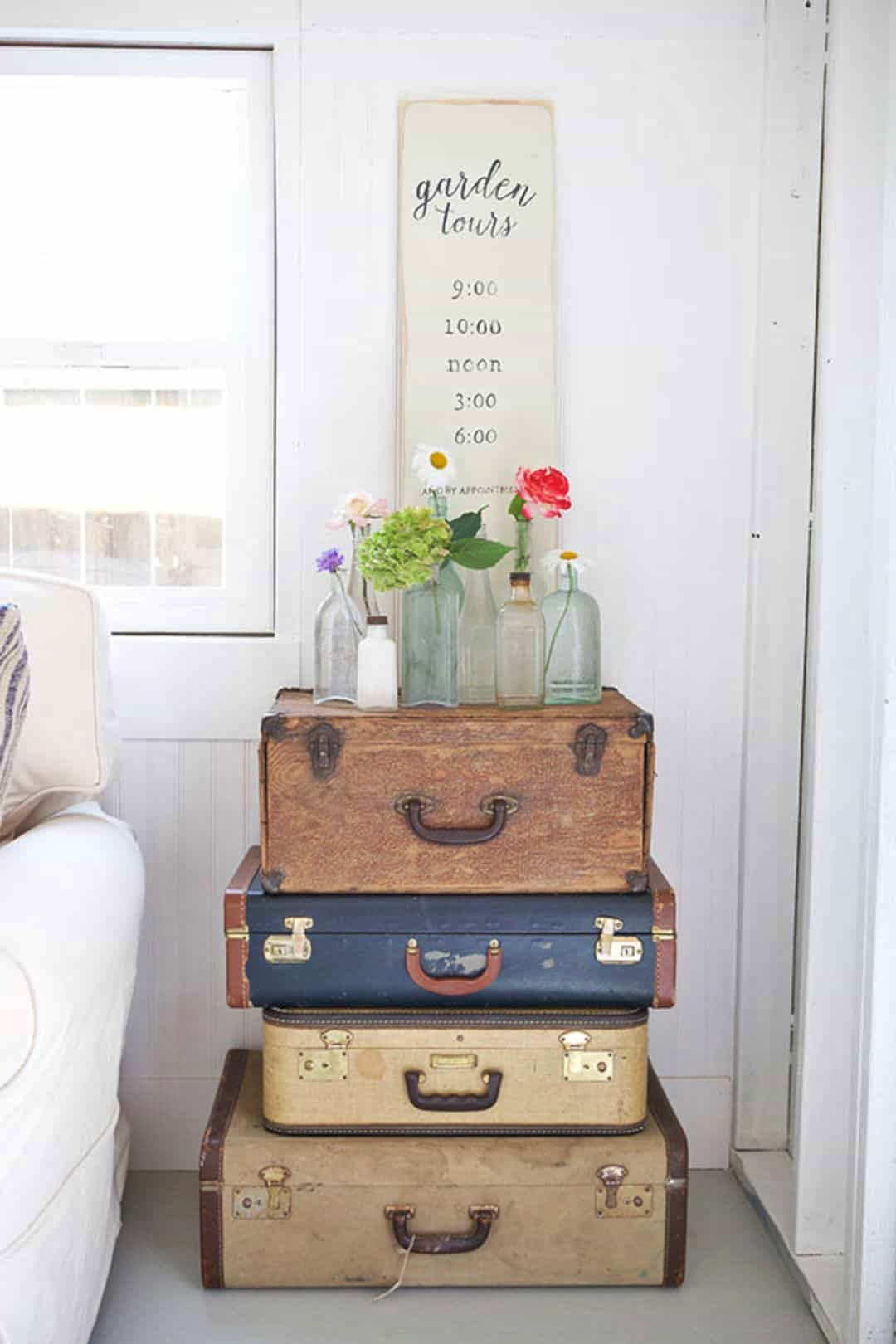 LAMP IN THE SHAPE OF A GLOBE
A lamp in the shape of a globe is a detail that combines our passion for exploring new places, cultures and customs, creating a romantic atmosphere in the space. It fits in nicely with any style of home decor and will be a sweet decoration on the dresser, which will bring a smile to your face and motivate you at the end of your working day to explore new cities that you will add to your itinerary.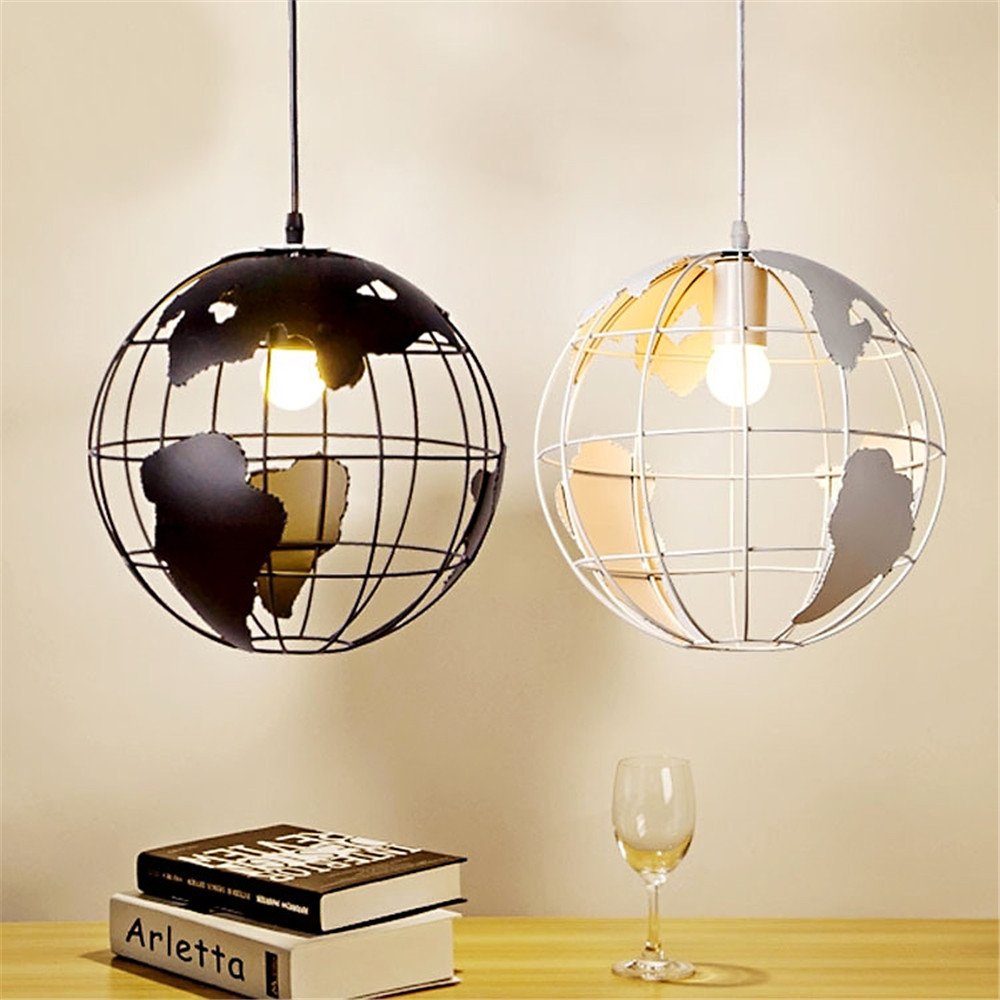 PEBBLES AND SEASHELLS
Unusual pebbles that you find while exploring nature can easily be exhibited on a panel on the wall, and the seashells that you have been collecting for years at the seaside can be placed in a vintage box and exhibited on a shelf, instead of the classical decorations that every home has. This way, you will create an impression of the uniqueness of your home.