Rafting camp DMD offers excellent accommodation, the tastiest food and the best atmosphere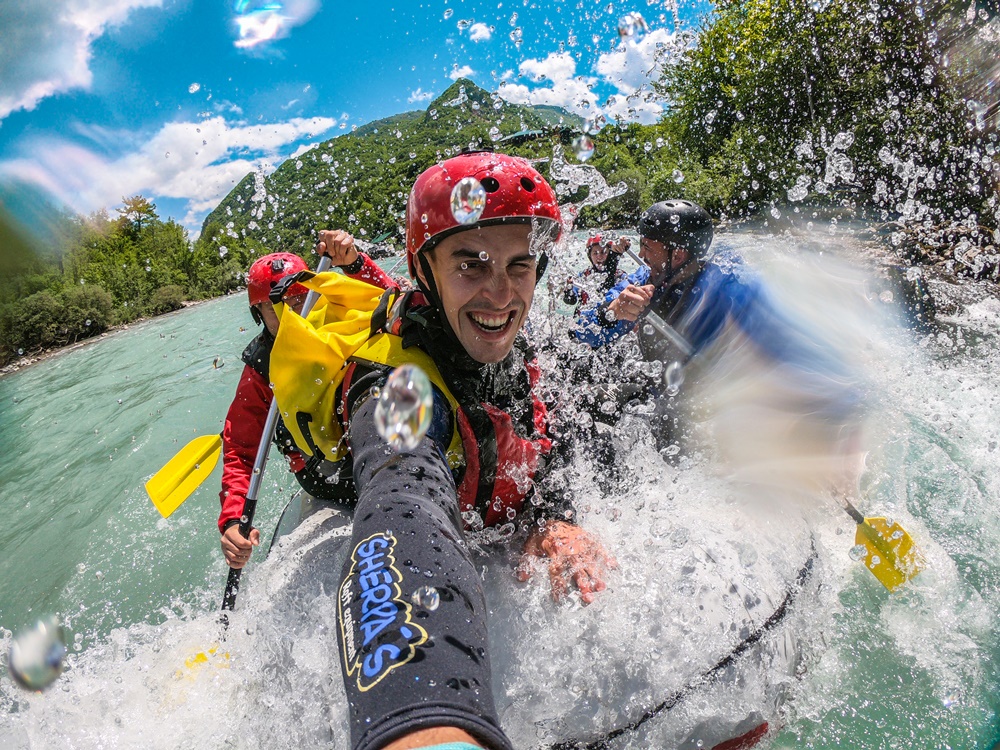 Four kilometers downstream from the formation of the picturesque Drina River, and around twenty kilometers from Foča, there is DMD Camp with a family tradition since 1999. Experience, reliability and the value of service are the only criteria for the hosts, and proof of that lies in the fact that each year over 50% of guests are returning guests. Located in a wonderful  basin and natural surroundings, the camp is equipped with wooden bungalows for comfortable accommodation and sleep, and there is also accommodation with a private bathroom on offer.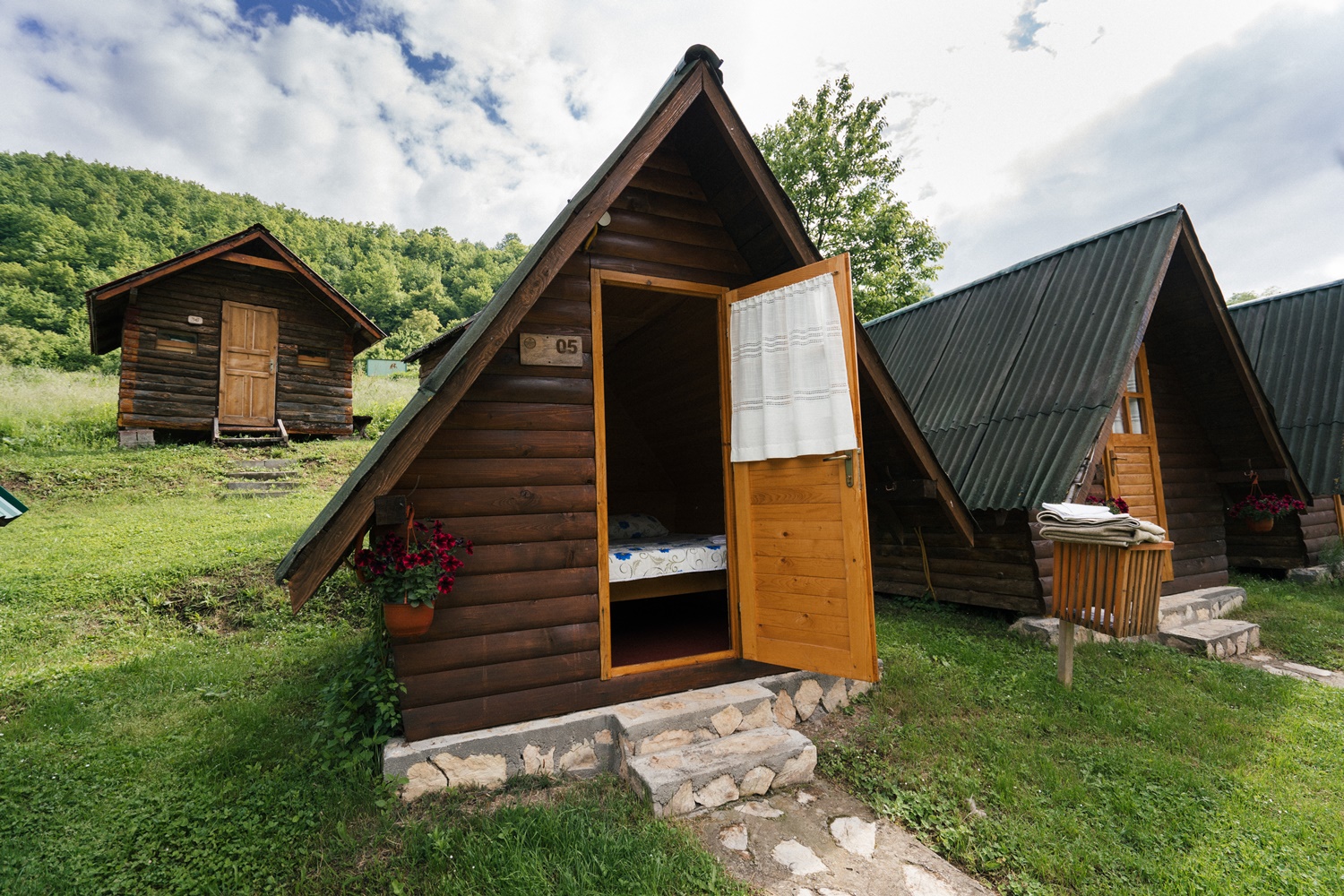 CONNECTING WITH NATURE
The camp has absolutely everything you need! Comfortable and clean accommodation, a new facility with 8 shower cabins and 8 toilets, beach volleyball and futsal courts, a restaurant-terrace and free Wi-Fi. For those who love to be completely at one with nature, there is space for camping, setting up tents, and for campers and camping trailers. You can also bring your pets to DMD Camp, as they are always welcome, just like you.
Food lovers will be delighted by the cuisine, as everything is grilled and all dishes are prepared with love. On the menu that is full of homemade items, you can find veal with potatoes under the bell and spit-roasted lamb. Your pleasure will be complete with specialties under the bell, freshly grilled trout and other grilled food, pies, homemade cheese, cakes… This place is suitable for everyone, as reflected in the fact that the hosts also prepare vegetarian dishes or dishes that exclude certain ingredients upon request. Next to the kitchen, there is also a restaurant-terrace, which is there for dining and unforgettable evenings along with a campfire.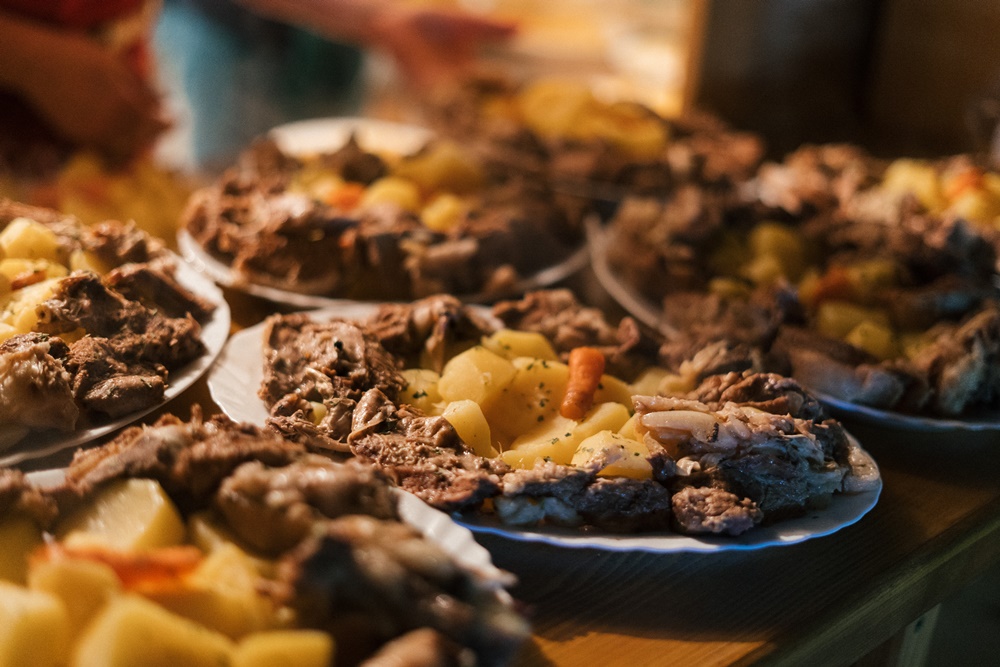 ACTIVE VACATION
DMD Camp was made for resolving built up stress and escaping everyday city life! It is a place where adventures and active vacations begin through rafting on the Drina and Tara rivers, representing one of the main and most beautiful tourist attractions of this region.
The overall length of the Tara River is 144 km, of which 104 km is in Montenegro and 40 km is in Bosnia and Herzegovina, and just as soon as it enters our country, the Tara River connects with the Piva River and forms the unusually green Drina River. From 1977, the canyon of the Tara River has been under the protection of the UNESCO, and it also falls under 25 most significant world natural sites, while the Drina River is listed among the cleanest rivers in Europe. The flora and fauna of this region is not just rare, but wild, untouched and abundant, and represents one of the most significant characteristics of the beautiful cliffs of the canyon of the Tara River and the rapids of the Drina River. That is why both rivers are ideal for rafting, and DMD Camp offers excellent packages for this.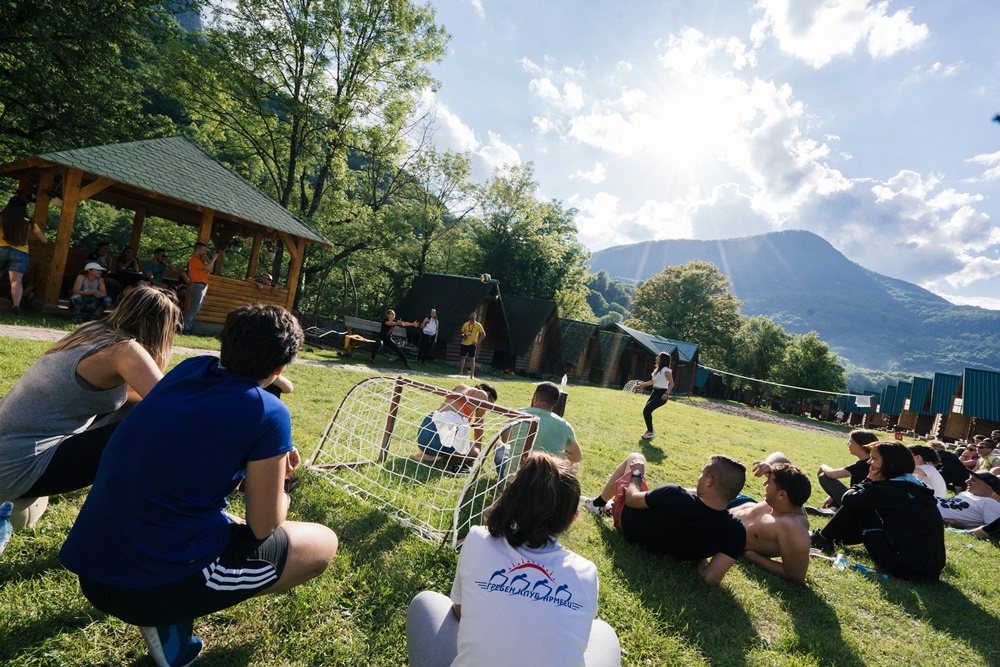 Your adventure at DMD Camp can last from one to three days, depending on your choice. Knowing that stress at work can often come between colleagues, the hosts have also prepared special team building programs. Socializing with your team in nature, rafting, camping and spending the night in nature is excellent for connecting and solving certain problems in the workplace. Apart from that, camping is an unforgettable experience also as a family vacation.
Rafting will give you the kind of excitement that will make you shiver, the kind of reaction only close encounters with nature can evoke. The fast running and foaming water that runs across huge cliffs and through narrow gorges can quickly become infectious. It can make you infectious with desire to repeat that adventure and return to DMD Camp! 
---
SAFETY FIRST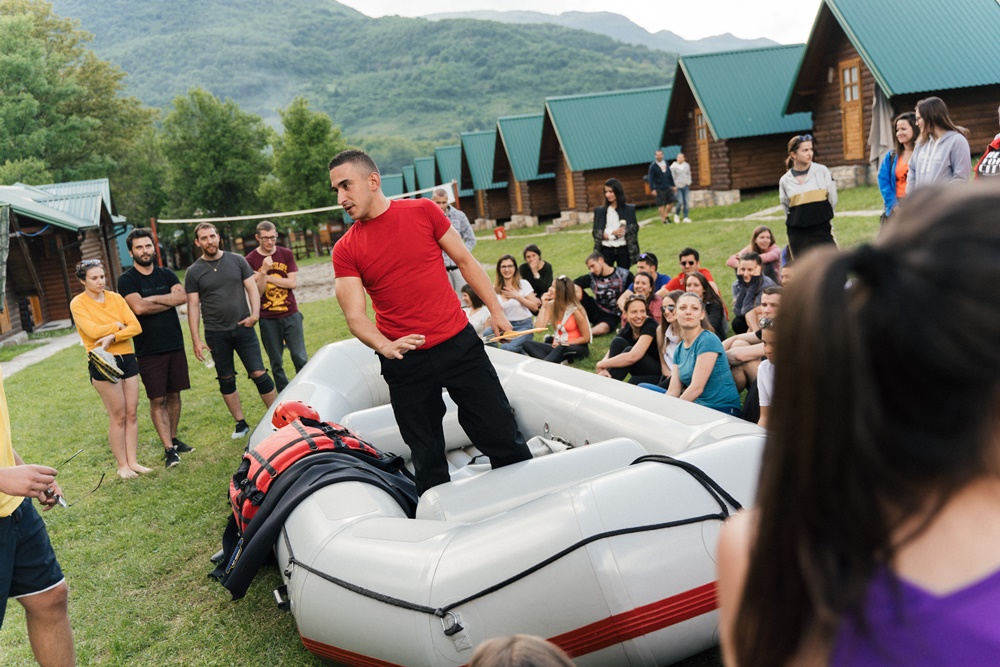 It is important to note that rafting is an activity that needs to be taken seriously. At DMD Camp, the safety of participants comes first. Rafting is done with professional equipment, the assistance and supervision of licensed instructors, and those who participate can actively participate in the overall experience by following the instructions.
---
Address: Bastasi b.b., Foča
Telephone: +381 65 533 11 34, +387 66 332 795
Website: www.tara-rafting.com