Travelling in a mobile home is not something you would ever associate with a luxurious and expensive holiday, but a debutant motor home made by Volkner, the German land yacht maker, is changing everything we knew about camping on wheels.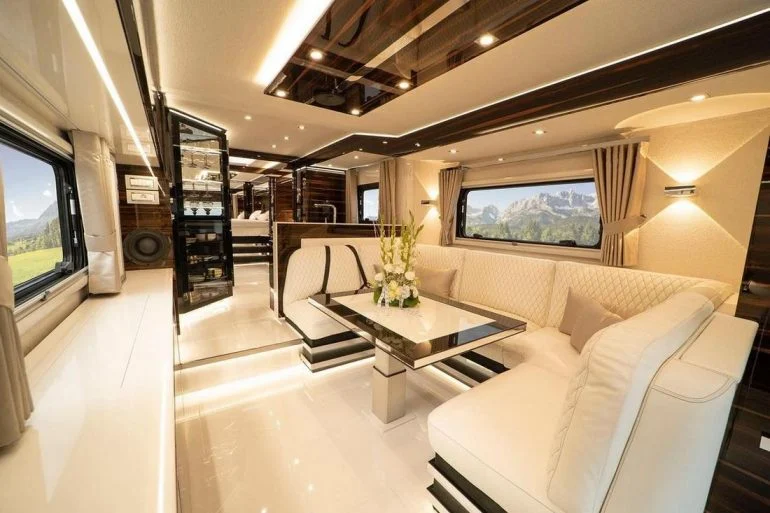 A Penthouse on Wheels 
Volkner, the German land yacht maker, debuted its latest model, the $7.7-million Volkner Performance S 2021 motorhome, redefining luxury for the 21st century.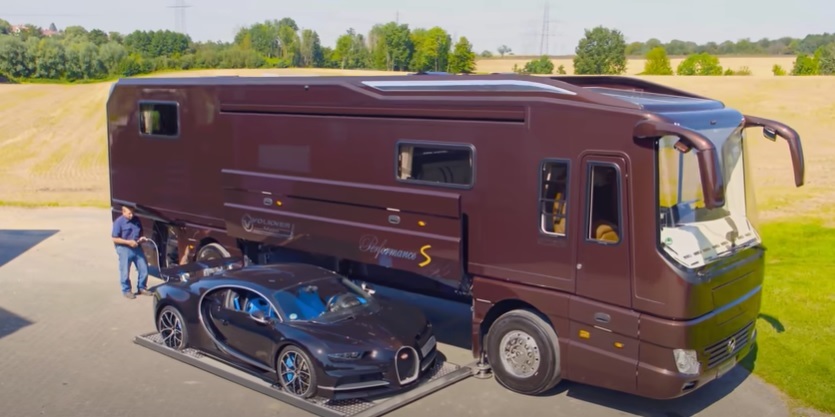 The 18-ton vehicle is undoubtedly a lavish penthouse suite on wheels which has a special compartment where thrill seekers can easily park their Bugatti Chiron or just about any other supercar. If there is no supercar, a hydraulically-operated sliding platform garage can function as a veranda for outdoor dining and lounging when empty. The garage can also be used to park two electric bikes, but there is a separate compartment for two more bikes.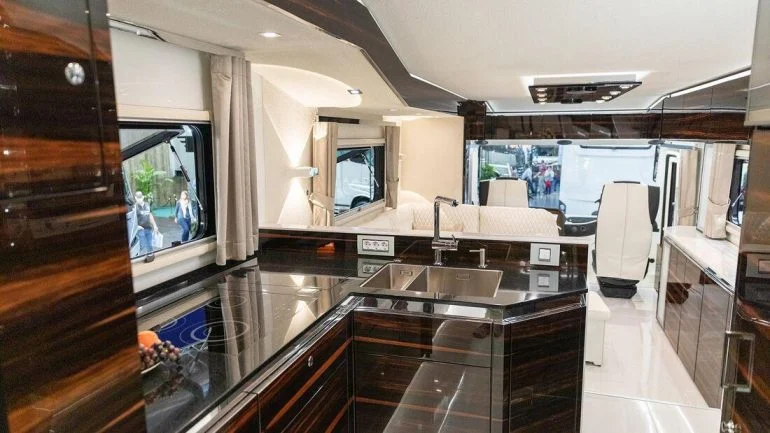 The Performance S model was launched in 2019, but the 2021 version is outfitted in the most outrageous, astonishingly expensive fashion.
A Five-star Hotel Under the Sky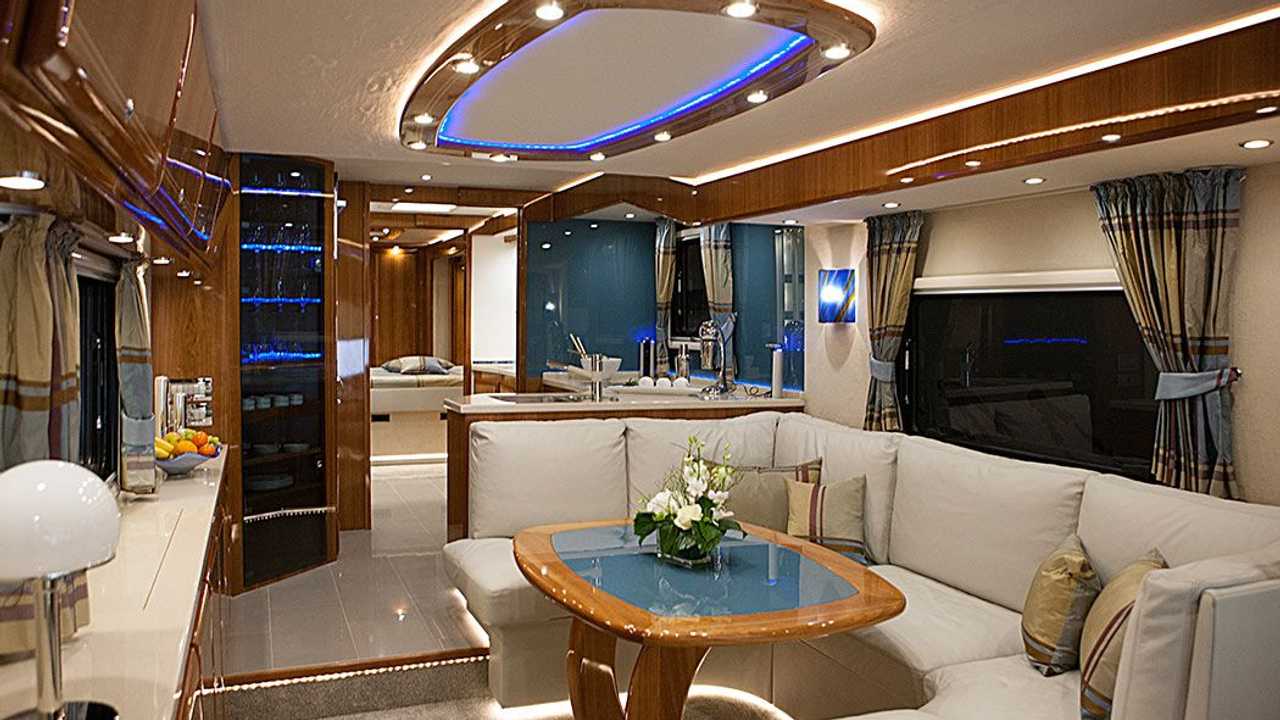 The incredibly lavish lounge slash living room looks like it comes straight from a five-star hotel, and it can also be used as a dining room. The splendid Performance S features a full kitchen, a full dry bathroom, and a bedroom in the back. It also houses a shower room with a rain shower and starry roof.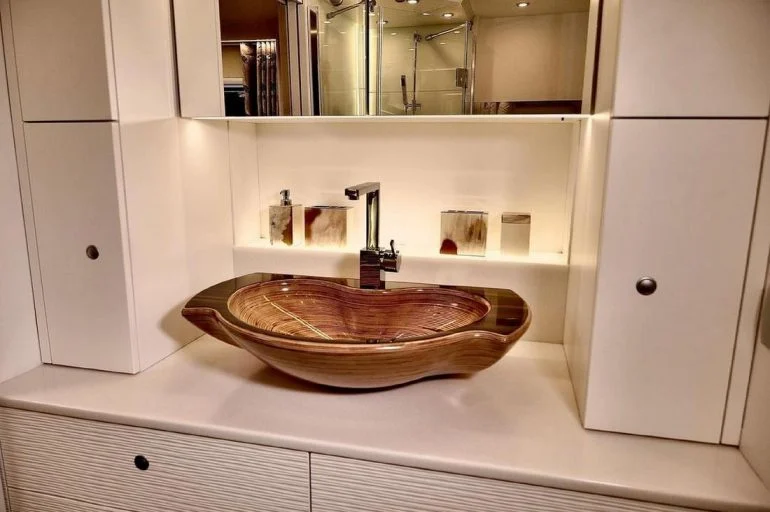 The extravagant motorhome comes with multi-zone heating, a computer workspace to help with a work-life balance while on the road, and vast amounts of storage space in the bedroom cabinetry.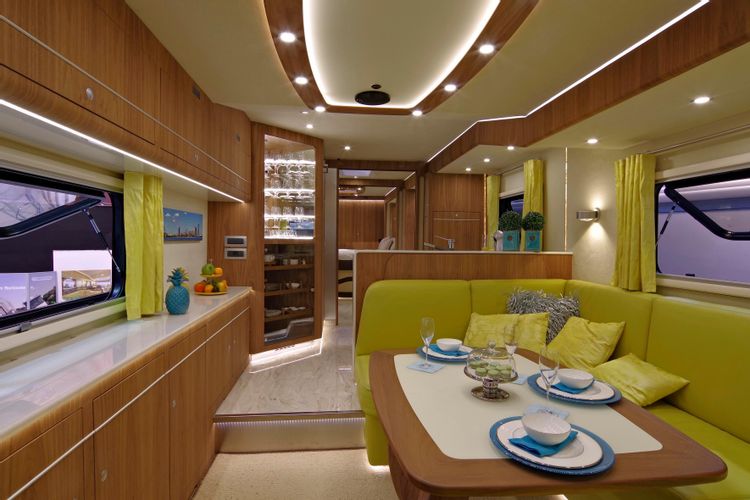 Every element of the motorhome oozes elegance!