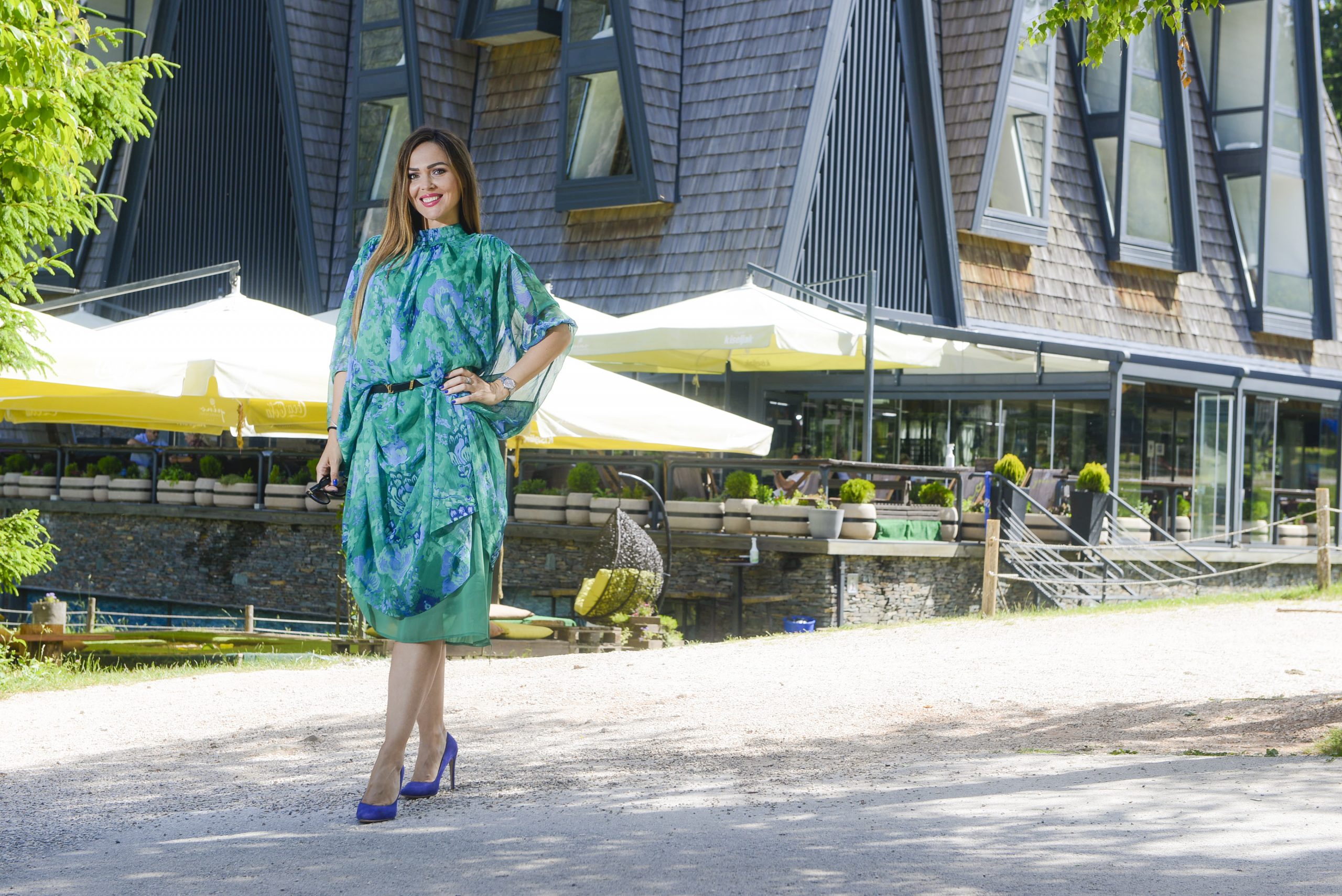 Foto: Irfan Redžović
Aida Terzić: Fortune Favours the Brave
She dreamed of becoming a doctor, but she took the same road her parents had taken years ago instead and became a successful manager in the tourism and hotel industry. She won the Business Elite Award that will be presented to her in Milan on 14 September. She is also the CEO of Pino Nature Hotel which is one of the most awarded hotels in this part of the world.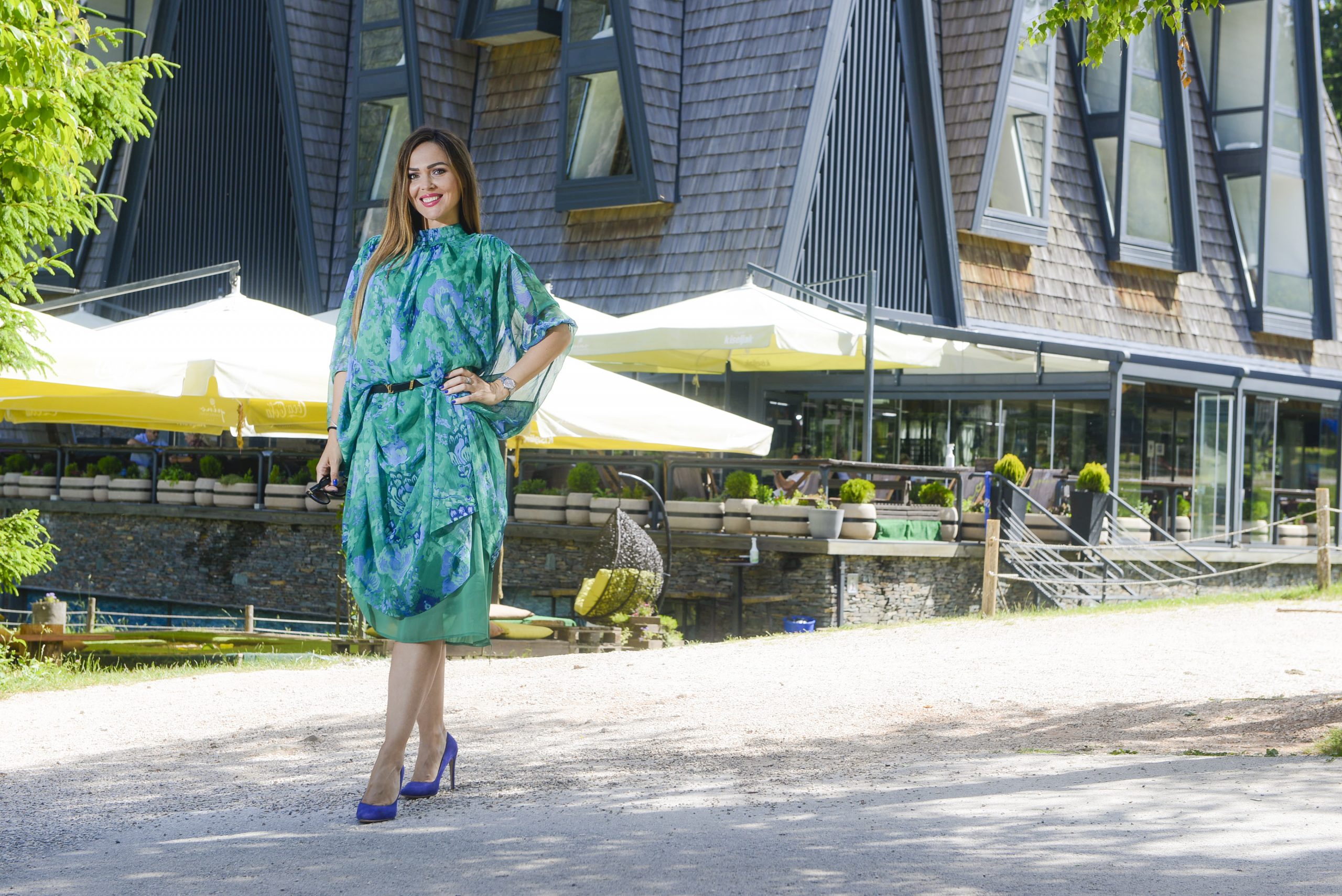 Interviewed by: Elma Zećo
Photo: Irfan Redžović
Last year was particularly difficult for the tourism industry, but despite the pandemic Bosnian and Herzegovinian entrepreneurs were able to find new ways to keep their business going. This did not go unnoticed. The Business Elite's "40 under 40" Advisory Board selected Aida Terzić (39), the CEO of Pino Nature Hotel, as one of the 40 most successful managers in South East Europe under the age of forty.
Even though the general public learned about her through music at first, Aida has been involved in the tourism industry from a very young age. Namely, her parents founded Relax Tours, the first privately owned travel agency in Sarajevo, where she also leads marketing efforts. The company then expanded its business and built a hotel in Mount Trebević. Croatian daily newspaper Jutarnji list believes that Pino Nature Hotel is one of the most awarded hotels in this part of the world.
A VIP Congress Hall in Nature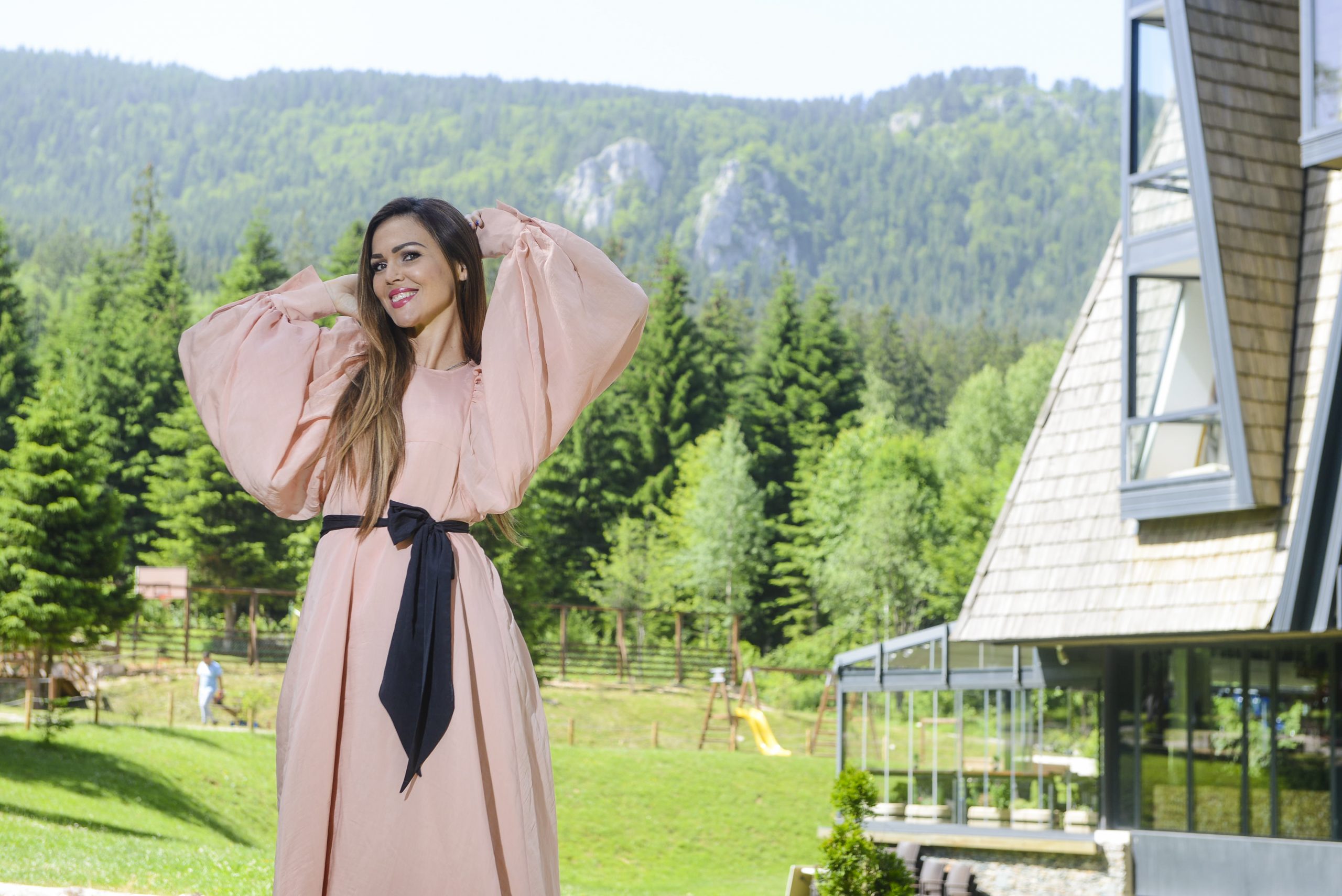 What was your reaction when you learned you won the Business Elite Award?
– I was informed that I was nominated back in March, but I didn't have great expectations as there are usually a lot of candidates for the award. However, it was only recently that I learned I was short-listed, and this makes me really happy. You cannot do much on your own. I like to think of my team as a family. Their work and efforts are woven into this award just the way they are woven into each of the renowned recognitions Pino has received since it was opened. I'm impatiently awaiting the award ceremony which is to take place in Milan on 14 September. I want to present Pino Nature Hotel and B&H in the best light possible.
With the pandemic largely subsiding, the tourism sector is beginning to get back on its feet. How does this impact your business?
– Tourism was the first sector to be impacted by the pandemic, but it didn't start with the closure of airports and catering outlets in March last year. It started as early as January 2020 when we could feel that something horrible was about to unfold, because customers started cancelling their bookings with us. The tourism industry has been on its knees for a year and a half, it has faced the hardest-hit of the COVID-19 outbreak, and it'll be the last industry to recover. It's fortunate that the people in our country have realised that, under the circumstances, they could and should start visiting hotels in B&H, particularly mountain and lakeside hotels. Tourism is different this year. In May, we've already had customers from across the Balkan region, the Gulf region, and from across Europe, where our diaspora lives, book their stay with us. Tourists started coming to the country earlier than before when the main season was in full bloom from June through August. When it comes to outbound tourism, Bosnians and Herzegovinians are eager to start travelling again, and Egypt seems to have emerged as a top destination offering direct charter flights from Sarajevo.
How did you use the crisis triggered by the pandemic to develop your business further?
– We decided to brave the situation. We're extremely happy that both Relax Tours and Pino Nature Hotel didn't lay off anyone despite the fact that we had to temporarily shut down our business due to restrictions on several occasions and at different times. We used the extra time on hand to improve our services and refurbish our premises because time was scarce before the pandemic. We built a new congress hall called VIP Panorama on the hotel's roof featuring large glass windows and offering panoramic views of the area. Our guests are now in search of an extra seat because the Olympic mountain's congress hall treating guests to wonderful views of the surrounding landscape is quite unlike any other congress hall, and it's only 10 minutes away from the city centre. Even though it was a time of uncertainty, we kept investing. As it turned out, we weren't wrong. We've managed to found our way through the crisis and the relationship we have with our employees has grown stronger. This resulted in new services, a great demand, and awards.
Rural Tourism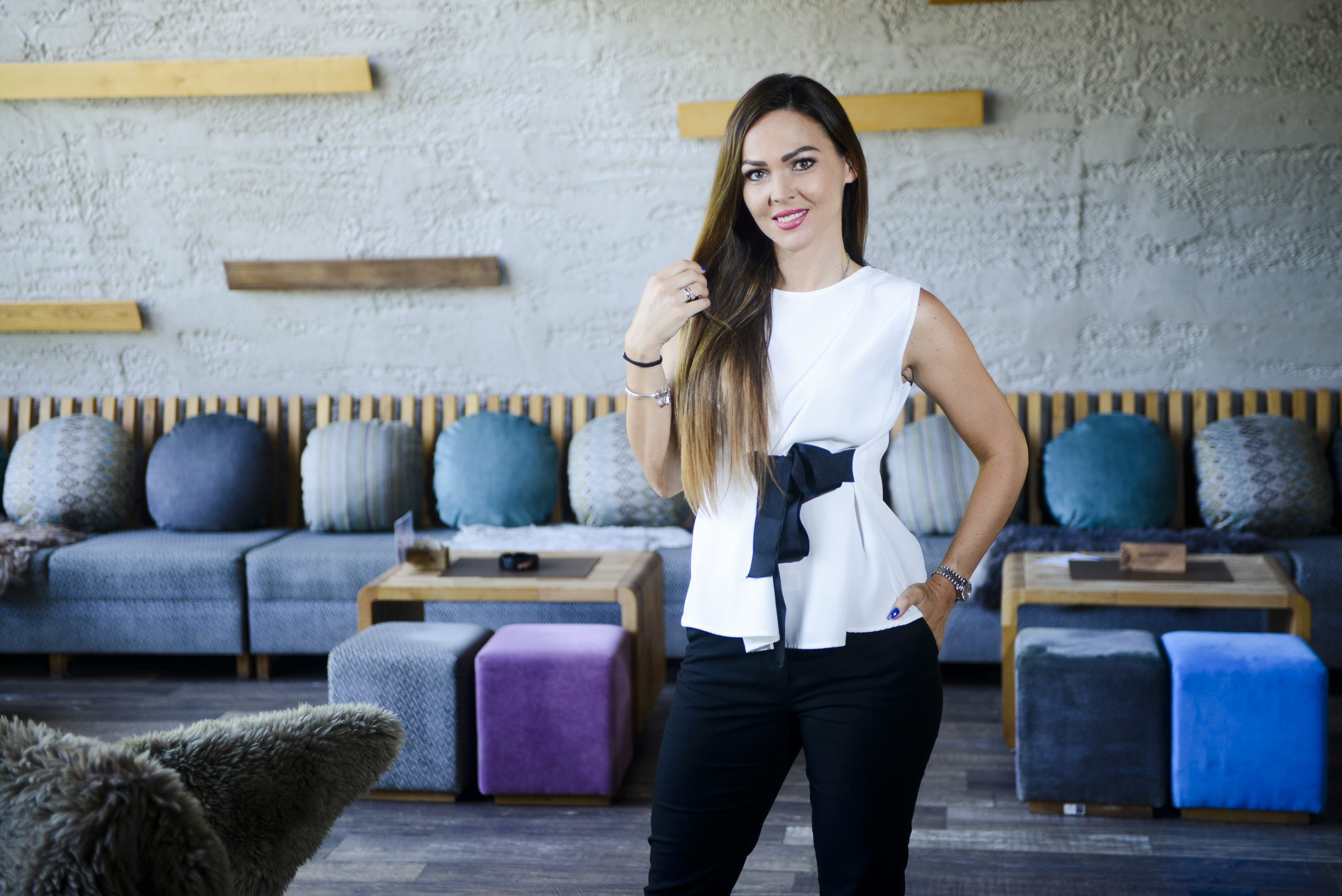 B&H offers a wide range of tourist attractions and activities. What do you think we should focus on?
– On the World Tourism Day you could read between the lines that this year rural destinations would be the most sought-after areas to travel to. Tourists are looking to explore riverside and lakeside areas and the mountains, and to spend as much time in nature as they can. We can see that at our hotel too: people can sit on the terrace, but they prefer to sit on our outdoor bean bags on the grass. We should focus on what a growing number of tourist around the world is turning to, and that's adventure tourism, nature tourism, and rural tourism.
You play a large and demanding role in the family business. How long did it take you to come to grips with and work your way up in the business?
– After graduating from university, I worked and pursued two postgraduate study programmes at the same time. The time I spent in the music industry—singing in a group called Erato together with my friend Dalal—helped me prepare for the business world I was entering. As young girls at the age of 16 or 17, we would close in on deals with large corporations to perform for an audience and with record labels to record our albums. We earned money and made acquaintances with a lot of people, and this experience shaped me as an individual and, among other things, shaped me into the person I am today in the tourism and hotel industry. Tourism seems to have grown on me thanks to my parents. My father was the one who'd play the guitar in our household, so we'd sing and talk about tourism together. I don't think I'd know how to do anything else.
In addition to being a successful businesswoman, you're also a mother and a wife. What's your secret to work-life balance?
– As a joke I sometimes say that I have three kids, because I have two sons, an 11-year old and a 9-year old, and a husband. I learned early on that if you are organised, you can do just about anything. Music taught me this as well, as did my parents, my mum in particular. She'd come home after work and start making lunch for us while still wearing a suit. I'm a workaholic. I plan errands to run and the things I have to do the night before, and I cook lunch for my kids every day—most of the time when they're asleep or as soon as I get back from work. I hope I'm a good mum, a good wife, and a good businesswoman. Once the kids grow up, you cannot bring back the time that is gone. That's why it's important to be there for you kids.
What do you encourage your kids to do?
– My husband used to play for the B&H national basketball team. He's more into sports than me so he's the one who encourages our kids to play basketball. I, on the other hand, fashion myself as an artistic persons so I'm glad that, in addition to attending school, my kids are able to play both music and sports. They both play the guitar—Rajan plays the electric guitar, while Rijad plays the acoustic one. As a mother, I told them that they need to know how to speak English, have good computer skills, play a sport, and play an instrument. I hope it's not too much to ask.
Looking ahead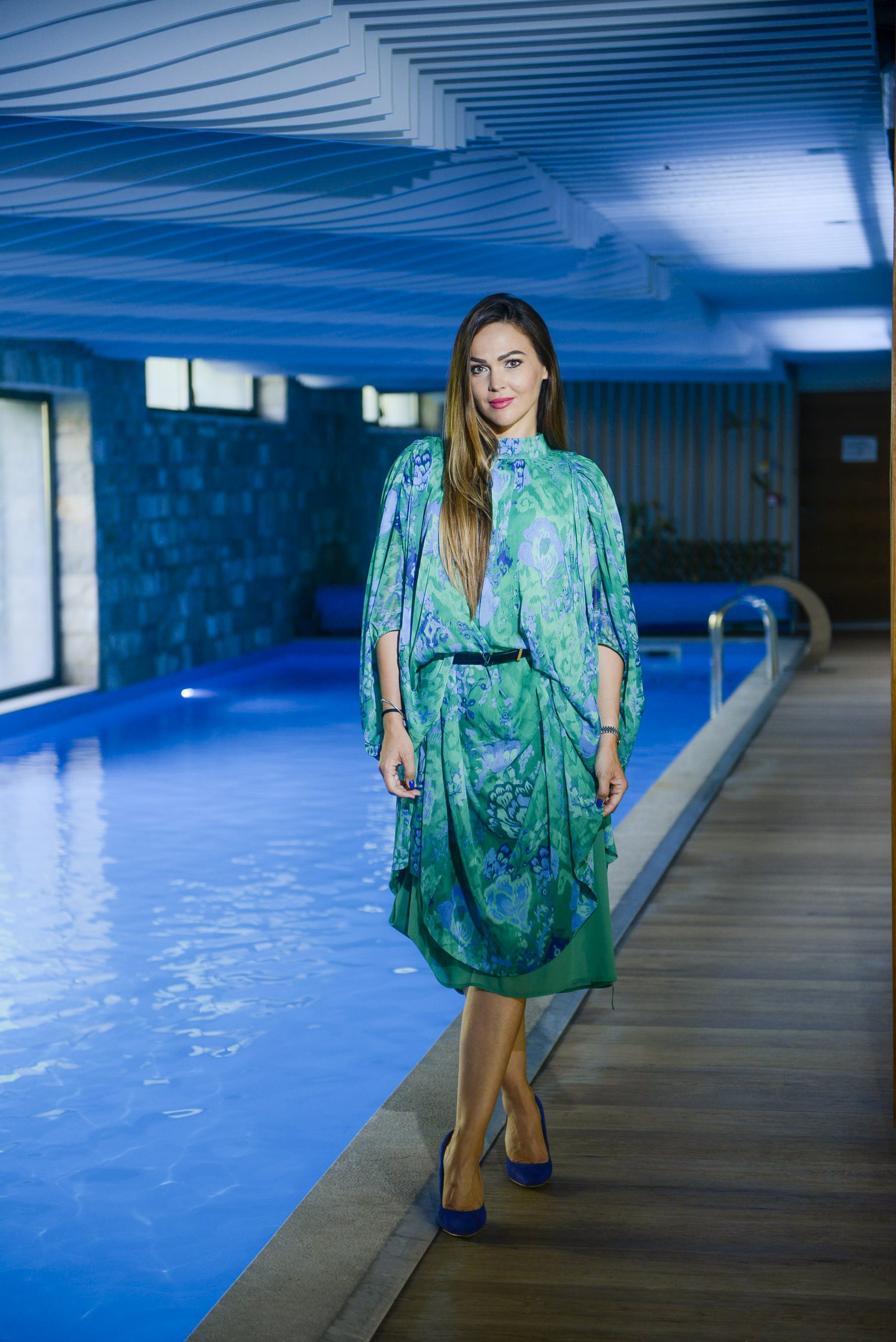 What are the best songs for you to chill out to?
– At the moment, Adele's songs. I can feel each song, each word she sings. When it comes to musicians from this part of the world, the legendary Oliver (Dragojević) is a singer after my own heart. I love singers who have a soul and songs that deeply touch your heart.
Which destination have you chosen for your summer holiday?
– Egypt. Relax Tours has regularly offered this travel destination for the past 15 years. We did take a 4- or 5-year break, but we're happy to have direct charter flights to Egypt again. Hurghada is the queen of summer travel and provides the best value for money. You can book ten-day holiday package deals with airfare and hotel for BAM 900 or 1,000. That's what I'd definitely recommend you to choose this summer, and that's what I've chosen for my summer holiday too.
What are the challenges that lie ahead of you?
– When I was a girl, medicine was a great love of mine. After graduating from the Second Grammar School, my earnest desire was to pursue medical studies. However, my parents didn't think it was a good idea because they believed that medical professionals aren't valued enough or paid enough in B&H, and they also thought that it would be difficult for me to balance practicing medicine due to the nature of the profession with being a mother. I sigh whenever I put on a white coat or a white trench coat, but at this point I think they were right. Who'd take over and run the family business? I don't see myself beyond the tourism sector, but I'd like to give diplomacy a go, in a far-away country such as Australia, which is my second home. I lived there for five years. I was granted Australian citizenship, and I hold an Australian passport. I love working with people and promoting my country.