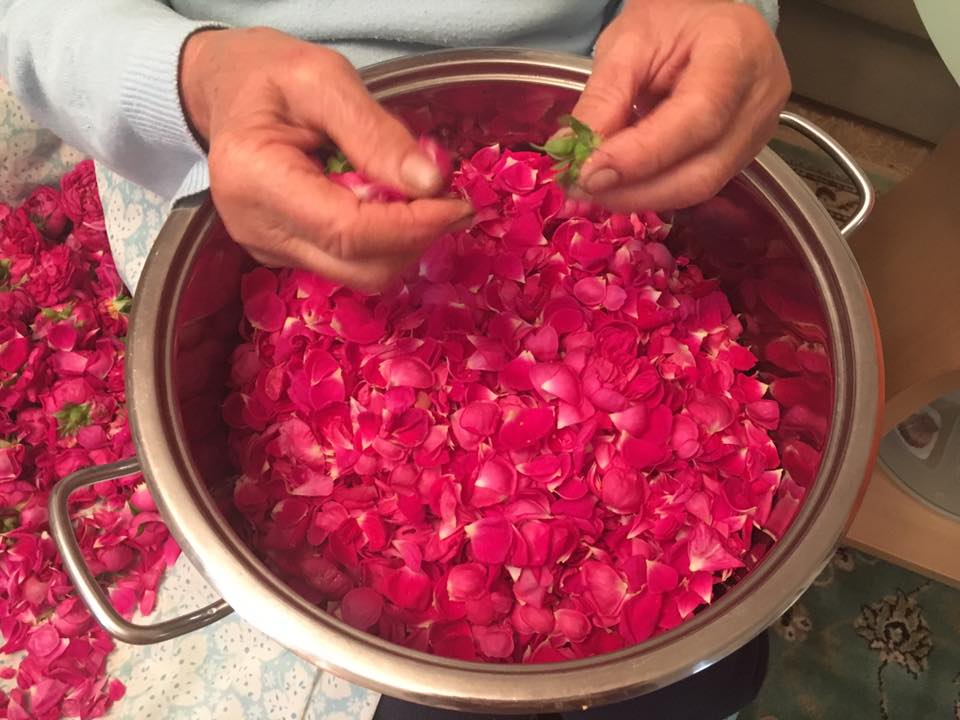 Fragrance and Flavour of Damask Rose
Known for its fragrance and beauty, this fascinating rose is also used in gastronomy and medicine. It is most commonly grown in Bulgaria, France, Turkey and Iran. It is present in our country too, in Blagaj, where a brilliant idea of a retired nurse, Fatima Džumhur, led to a plantation with over 500 rose bushes.
Džumhur family has a long tradition of growing and enjoying the Damask Rose. When Fatima Džumhur got married, she found several bushes of the Damask Rose in the flower garden of her mother-in-law in Konjic. In those days, the syrup was made according to an age-old recipe, and only as much as the family needed.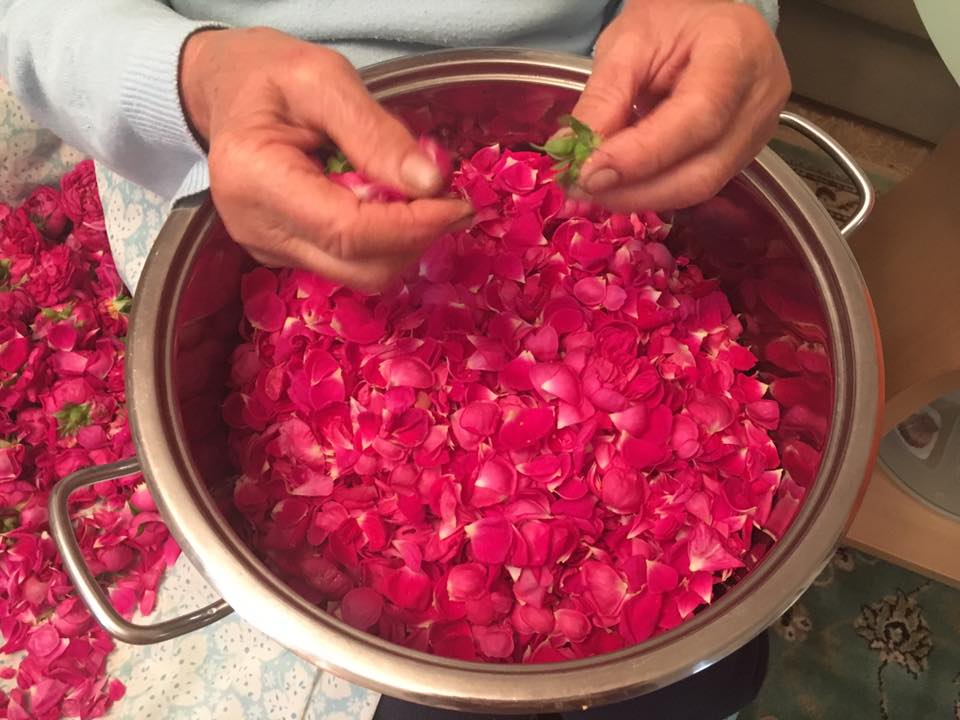 Dream of a Lifetime
A lot of hard work goes into care for the rose bushes. During the time after the war, the family started collecting rose saplings from other people. Once they collected enough, they set up their own nursery within their family estate, near Konjic. Several years later, as Fatima retired, she made an important decision to fulfil her dream of many years: to set up a plantation of Damask Rose and produce rose syrup. Her family was very supportive.
To make her dream come true, Fatima sold the apartment she had in Konjic and purchased land in Blagaj. Soon thereafter, her son returned from Belgium with his wife, and they soon built a family home. Fatima is not alone in her business venture. She gets a lot of help from her daughter Aida Bubalo and her grandson Dino Bubalo, who shared some of his views with us:
"This keeps us very busy, but we really enjoy the work. The land in Blagaj is ideal for the plantation, the air is clean and we have many relatives in this part of Herzegovina. Blagaj is just one hour drive away from Konjic, which, in addition to many other reasons, tipped the scale in favour of picking this place as a location for our plantation. Few people can resist the sweetness and delightful fragrance of the Damask Rose. We all understand what the symbol of the rose mean, but this rose, unlike any other, is not just edible but incredibly relaxing as well, which sets it apart. Our Damask Rose was tested and certified by the Institute for Agriculture and Food in Sarajevo. The certificate means that our products are safe for the environment and good for health."
Rose Syrup and Rose Preserve
The plantation of 500 m2, with over 500 rose bushes, kept everyone involved very busy, especially in May, when the rose petals were picked daily.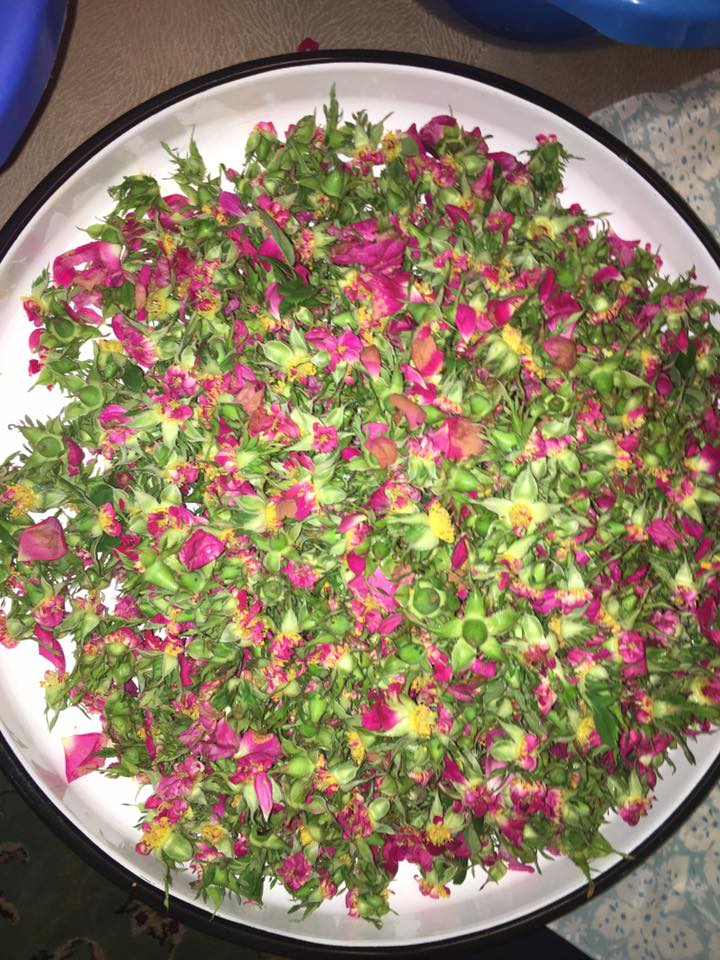 "Rose petals are picked early in the morning. During the rest of the day, we check the petals carefully and then sort and separate them for different uses. The petals are also picked during the period from June to October, but not as frequently as in May. During that period, the land has to be irrigated. During spring, the soil is cultivated and prepared for the upcoming season. The rose bushes are dormant during winter. This type of work is very demanding and requires a lot of time to achieve best results. Our product line includes rose syrup, rose preserve, dried petals for tea and rose flavoured vinegar. All products are incredibly aromatic, and contain no artificial sweeteners, colours or flavourings, often present in other industrial products", Dino explains.
Although many people have heard of the Damask Rose, very few had the opportunity to experience it. Still, the growing number of people now understands how important it is to consume natural food, and those who come to Fatima Džumhur's plantation in Blagaj, come for her famous rose syrup and preserve.
Depending on demand, the plantation may be expanded to add new rose bushes. However, the primary concern for Fatima, Aida and Dino is to maintain the high quality of their products.
"We want our customers to get the value for their money, in other words, high-quality product. Customer satisfaction is our top priority!"