Not everyone can compete in speed events at the World Cup, which is why there are fewer female skiers at the start. It is difficult to qualify, and these events are more dangerous than other disciplines.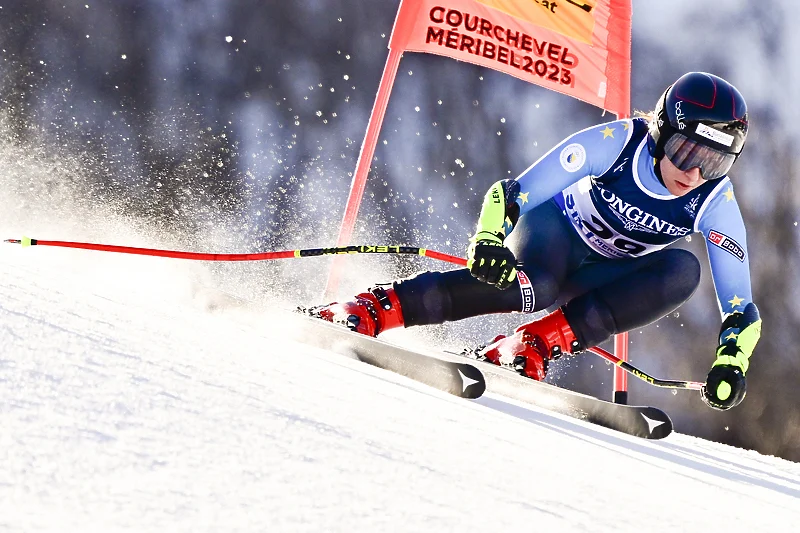 This year is defined by the outstanding achievements of Bosnian and Herzegovinian sportswomen. Among the brightest stars in our sports galaxy is Elvedina Muzaferija, a skier whose silver medal at the European Championships brought joy to the hearts of every Bosnian and Herzegovinian.
It is an indescribable feeling to write the sport's history of one's own country, the country in which one was born and loves. Many have tried before me, and new ones will come after me, but so far, no one has achieved what I have in winter sports. I am extremely proud of myself for this accomplishment. I hope this serves as an opportunity for future generations to have even better conditions for writing even more brilliant history of Bosnian skiing, said Elvedina to our magazine.
Searching for glaciers
Have your emotions subsided after bringing the first major medal to our country? The track where the race was held is one of my favorites. With my successful training the day before, I knew I could do it. I hoped I could piece all parts of the track together, drive them well, and get a good result. Although I am content with my performance, I do feel a tinge of disappointment for not clinching first place by a mere two-tenths of a second. Nevertheless, this motivates me to work even harder so that I can aim for victory in the Europa Cup next season and attain better results in the World Cup.
At the World Championships in Courchevel, you placed twentieth in the downhill, coming within two seconds of the gold medal. In Crans-Montana, you were only two tenths of a second away from winning the gold. How important is a second in skiing, particularly in downhill racing?
In skiing, every tenth of a second counts. At the World Championships, only the top four skiers from each country qualify, with a total of only 30 qualifiers. Not everyone can compete in speed events at the World Cup, which is why there are fewer female skiers at the start. It is difficult to qualify, and these events are more dangerous than other disciplines. I am happy to have finished the race only two seconds behind. The full downhill course was challenging, with many elements, jumps, and flats. If you look at the results, the first few girls who started had better conditions, considering how warm it was. Even the best downhill skiers in the world, starting from numbers 5 to 15, were not in a position to challenge the first place  and I started half an hour later. I'm happy with those two seconds, those are the kind of details that are easy to fix.
You've been competing since the age of six. Have you ever had a phase where you wanted to give up competing due to burnout, injuries, or new challenges?
It's natural for these thoughts to arise after a tough training session or bad result, but every time I return to the track after a break, I am reminded of how much I love skiing and how much it brings me joy. Each day, I am thankful for the opportunity to ski, compete, and simply enjoy the sport. As for injuries, they are a normal part of any sport, and I consider myself lucky that I have not suffered any serious ones.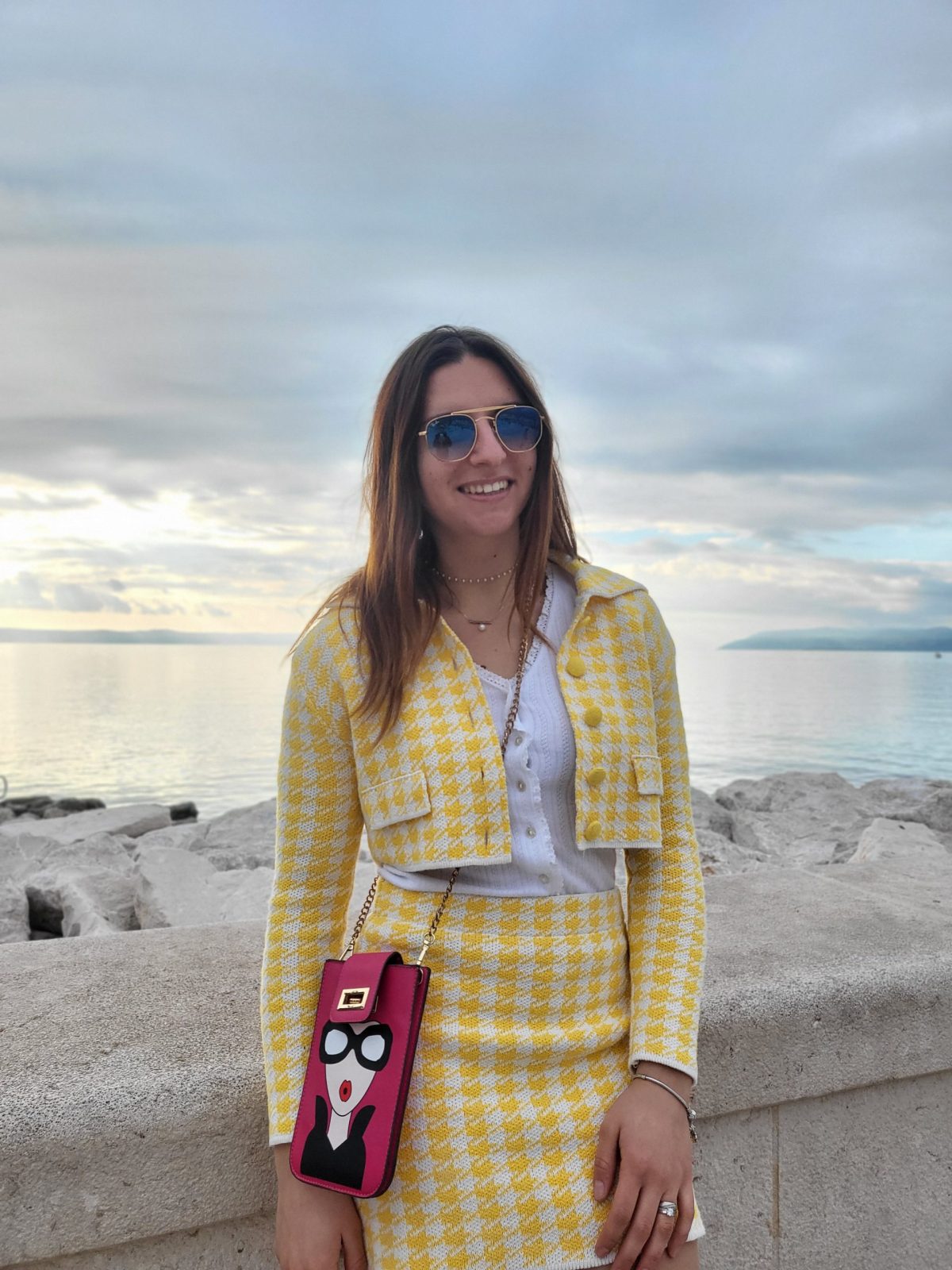 How much sacrifice is required for top-level sports? What do you regret the most?
Skiing is unique in that it requires year-round training, with a competition season lasting only five months. During the rest of the year, athletes focus on conditioning and summer training on glaciers. Since there is no snow in Europe during the summer, we travel to Argentina or Chile. Although the sport involves a lot of traveling and I missed out on some aspects of my childhood, I do not feel that it was a significant sacrifice. While I attended school less than my peers, I have no regrets about dedicating my life to skiing because I always had a clear goal of what I wanted to achieve.
Marriage is stability
You now have a life partner. Does that give you stability on the track? How has the balance between your private and professional life changed?
I got married last summer, and it was a good decision for us. Marriage provides me with stability in skiing. While sport is an important aspect of my life, returning home reminds me that it doesn't remove me from reality. Balancing everything can be challenging, but we anticipated the obstacles and were prepared for the reality of not seeing each other much during the winter months.
The top sports in our country do not receive adequate treatment. Is it difficult to focus on results while worrying about training conditions, sponsors, and funding for travel expenses?
Currently, there is no law regulating top sports. Athletes can engage in top-level sports until about the age of 35, but once they retire, they often find themselves lacking work experience and unprepared for the challenges of real life. A well-crafted sports law could address these issues. With such a law, athletes could focus solely on achieving results without worrying about financial constraints related to training and preparation.
What do top sports demand that the state needs to provide?
The sports law that has been previously mentioned is the solution to all of our problems. It would guarantee that each association is provided with a budget by the state, which will be distributed to athletes. Investing in the younger generation is important, they represent the future. Nevertheless, it is necessary to provide more assistance to athletes who are on the cusp of achieving top results but require the support of the state.
First or last
What message would you like to send to younger generations with sports ambitions? Looking back, what would you like to say to your younger self? My parents supported me from the beginning and made sure I could always afford the training. All aspiring athletes know that success is possible regardless of where you come from, and the achievements they make are even more valuable than those of competitors with all the resources.
Which of our ski resorts suits you best?
I spent much of my childhood skiing on Bjelašnica, and it remains my favorite mountain in our country. Back then, I would spend every day on those slopes, before or after school. I hold Bjelašnica close to my heart, and I like to come back to it.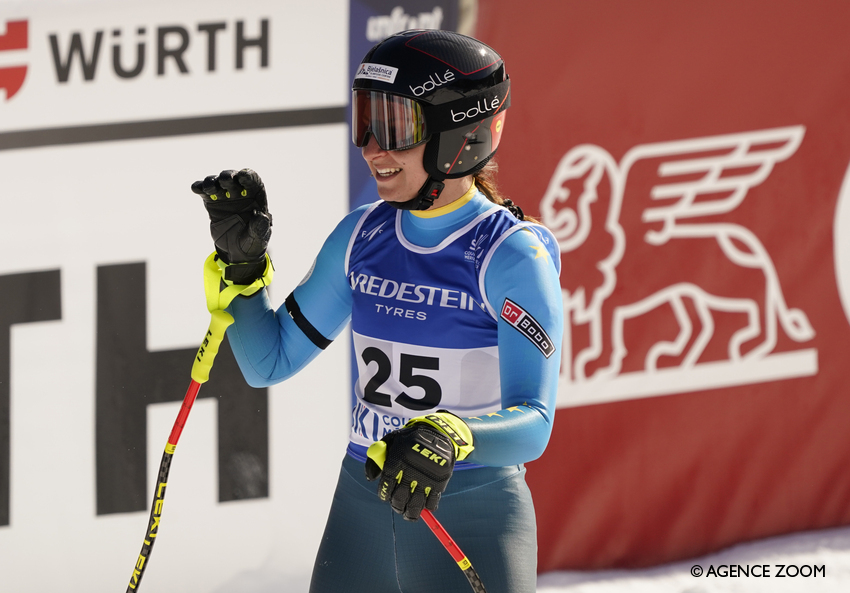 What was it like to perform in front of a home crowd for the first time? What are the chances that we will see you again on our track?
I'm glad that we had the Europa Cup race on Bjelašnica, especially in fast disciplines. Right before that, I participated in the World Championships and had to travel back right after the downhill race. I wasn't fully prepared to compete and "attack" that track. Nonetheless, I am glad I got to ski in front of the home crowd; many of our citizens came to the event because of me. I didn't want to disappoint them, even though my result wasn't that good. It makes me happy to know that they cheer for me, regardless of whether I finish first or thirtieth.