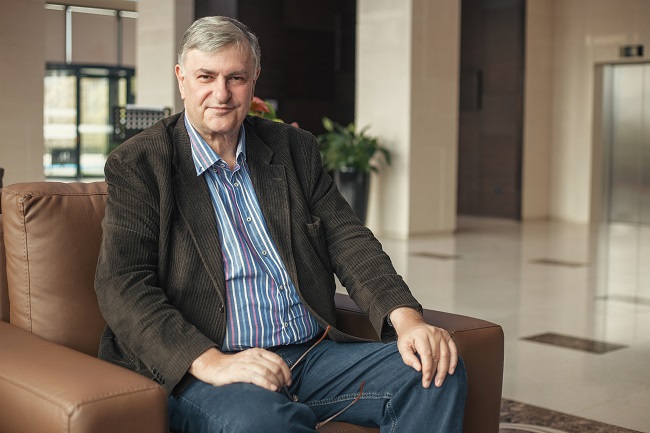 Goran Milić, the bard of journalism
"I like it best when some kids in the street say: 'Are you the guy who's shooting documentaries all over the world?' They have in mind the ones I shot back when I worked for HRT. Or, when an even younger boy shouts: 'Alchemy, alchemy…'"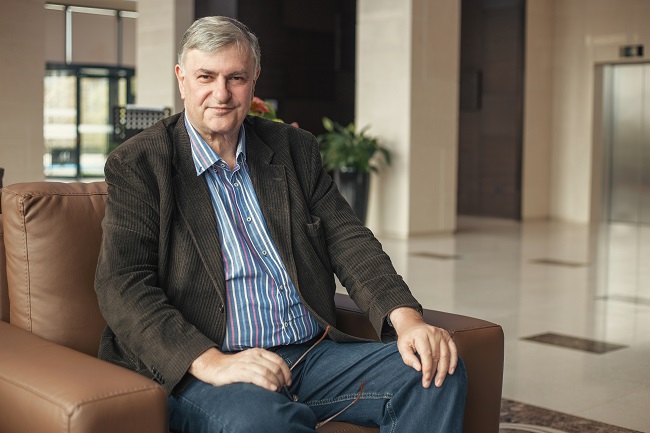 By: Elma Zećo
Photo: Edvin Kalić
We conducted the interview at the time when long-standing journalist, editor and manager of numerous media companies, renowned across former Yugoslavia, at present an advisor to Al Jazeera, Goran Milić, was getting ready to move from Sarajevo to Zagreb, this time completely. He has not been working as the news anchor and programme host at Al Jazeera, but he did some interesting multiple-episode documentaries about Slovenia and Kosovo. Retiring from professional life is out of the question.
"I plan to create a project comparing the communist era and today's democracy. I think it'll cause a lot of commotion and argument among people."
IN ALL PARTS OF THE WORLD
Your father was a diplomat, so you were used to changes in your living environment since you were a child. What places do you think of as your home?
– Zagreb, Sarajevo, Belgrade; of course, after what happened during the war, Belgrade has lost something of its value, but I did live there for 20 years, during the most important part of my youth, and there are a lot of places in that city that evoke nice memories. If I had to choose a place to live in, I'd choose Split. Also, if someone offered me 20 million euros, which is an amount I wouldn't be able to spend for as long as I live, and if I had to spend it in a single country, I'd tell them they can have their money back. I'd feel as if I were in prison.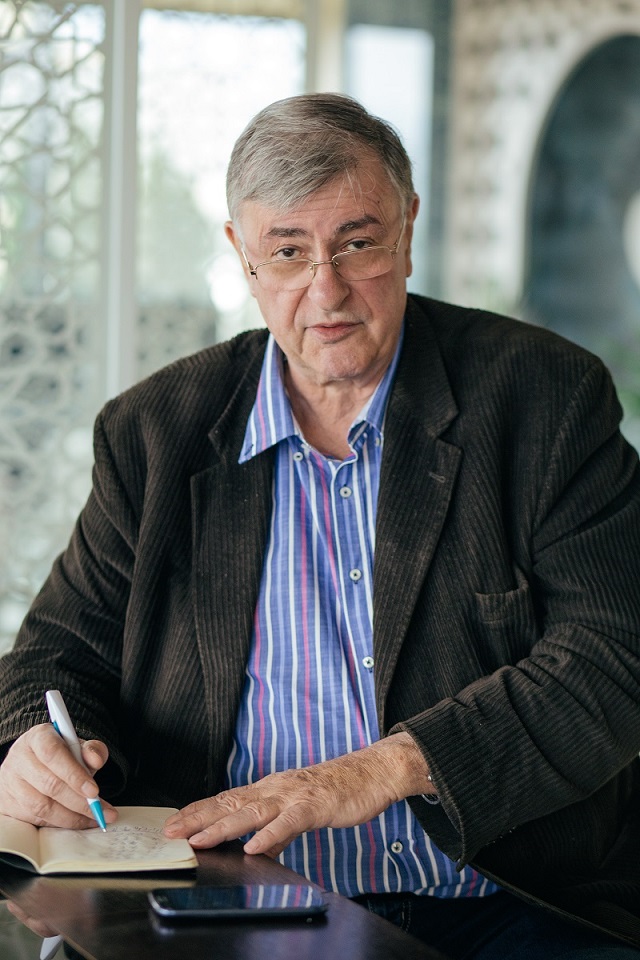 What will always be your first associations to Sarajevo?
– War memories. You're sharing the fate with other people, you're fighting, people are helping you and you have a feeling that this town would do so much for you, and it has done so much for you. When it comes to hospitality, ease of communication and the interest in each other, Sarajevo is ahead of other cities.
Professionally, you've been to all the continents. Is there a country particularly memorable in which you enjoyed shooting your travel documentary?
– I love Argentina dearly, but I've come to realise that Australia, next to Canada, reflects the best quality of life. I was impressed by the effortless blend of civilisation and nature. Australia has the greatest number of poisonous snakes, spiders, octopuses, snakes, God knows what, in the world; however, over the last ten years nobody has died from it. Snakes might crawl freely into Sydney, but Sydney's emergency services are always ready and its people are well-trained for such situations. In Brisbane, during the floods, I heard a woman calling for her son to come to her; I inquired with curiously about what the child did, and she told me that it wasn't a child but a crocodile. The crocodile came with the flood, and now there was a danger of it eating a child. That's what I find really shocking. Australians are greatly patriotic. They have a million solutions, at least for now, to prevent social polarisation between a handful of rich people and a majority of poor people. Anyone who works or doesn't work, is entitled to a pension once they turn 65. If they have money, they don't get a pension. If they don't have money, then they get it. That amounts to 1300 dollars. Cheating the system is highly punishable and controlled. They came to realise that it doesn't pay off, while here in the Balkans, a little bit of cheating makes life exciting.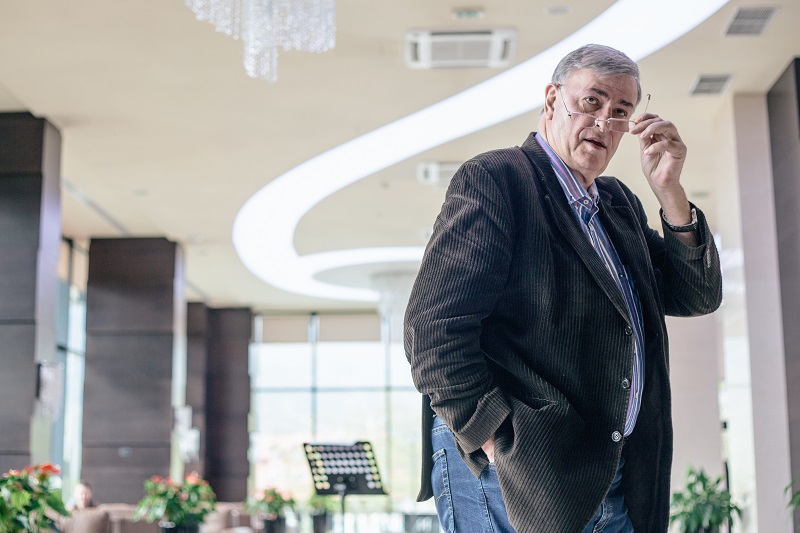 Being an experienced traveller, what would you say would still be a challenge for you today?
–  To climb the Egyptian pyramid. I climbed the Mexican pyramid and I realised that coming down the pyramid is what's terrifying. When you're climbing it, you don't feel it because you're bent over and you don't think, but when you start coming down, you see tiny people down below, you see narrow steps in front of you, and my shoe size is 46. If I were to fall, I wouldn't stop until I reached the bottom.
---
---
Benefits of the Old Age
"It's easier for an elderly man to create than for a young man who is terribly afraid of making mistakes and who'll take criticism even if the camera is broken, even though it wasn't actually not his fault. You are allowed to err in the old age, at least once, and they you don't repeat it very often. It's different with young people. They're constantly on the brink of making a mistake and they're having a difficult time."
---
---
A GREAT GUSTO
You have been a journalist for over 40 years. What did you find to be the most difficult aspect of your professional career?
– Each time they put a label on me that I have an ulterior motive or a concept which would be incomprehensible to many, nobody would give me a chance to explain myself. That's when the mobbing happens, and you have the mob breathing down your neck; the crowd that used to support you has now turned against you. It doesn't mean you've made a mistake at all, or that, on the other hand, you didn't make a mistake when it goes unnoticed, or when people would like you to. But, what I find most stressful is having a lot of people think that you did something wrong and they start hunting you down, sometimes even resorting to violence.
Which of your successes it your personal favourite?
–  I like it best when some kids in the street say: 'Are you the guy who's shooting documentaries all over the world?' They have in mind the ones I shot back when I worked for HRT. Or, when an even younger boy shouts: 'Alchemy, alchemy…'" There are also the old people who remember how I reported from New York 35 years ago. 'And to think how thin you used to be… and look at you now," some would say, and I'm glad to hear it.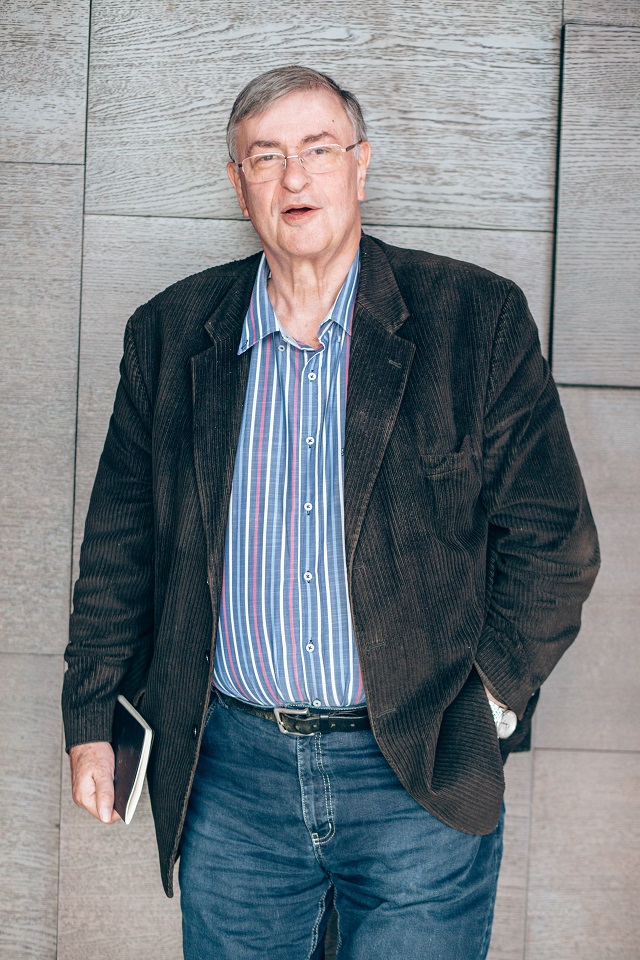 What type of interviewees do you like the most?
– The regular ones, neither extroverts nor introverts. I love ordinary people the most, especially when they become relaxed and forget about the camera, and I'm always pleasantly surprised by someone I didn't think expect to.
How to become one of the top journalists? What advice would you give to your younger colleagues?
– Not many people show their talent at the very beginning. Also, the editorial board thinks that it's not appropriate for a young journalist to make innovations in TV formats or the speaking style. 'He came straight from the streets and now he's making some shots and story intros which just aren't made,' is the general comment. Thus, now and then in an interview or a report which can't be cut or censored by the editor and which is going live, or in a newspaper in which there's no editor, a journalist eventually needs to do something he strongly believes in and has evidence for, and which causes an uproar. The outcome is as follows: he's either going to be suspended or become the journalist of the year.
Now that you have more time for yourself, how do you spend your free time?
– I spend some two to three hours in the afternoon working on my computer, and then I head out to the neighbourhood café. In Zagreb, it's Dante, and in Sarajevo, it's Sami in the Kovačići neighbourhood. When I'm choosing a café, I want it to be large enough to accommodate 100-150 people who frequent it. Then I analyse how successful the café is. I've been frequenting Sami for six years. I get to hear who fell into poverty, who made the best of a given situation, who got a child, who got divorced… you can clearly see people's social image, because a plumber and a civil servant come here. Now, regular folks, interesting folks, are predominant. Everyone's got their own story. I love it.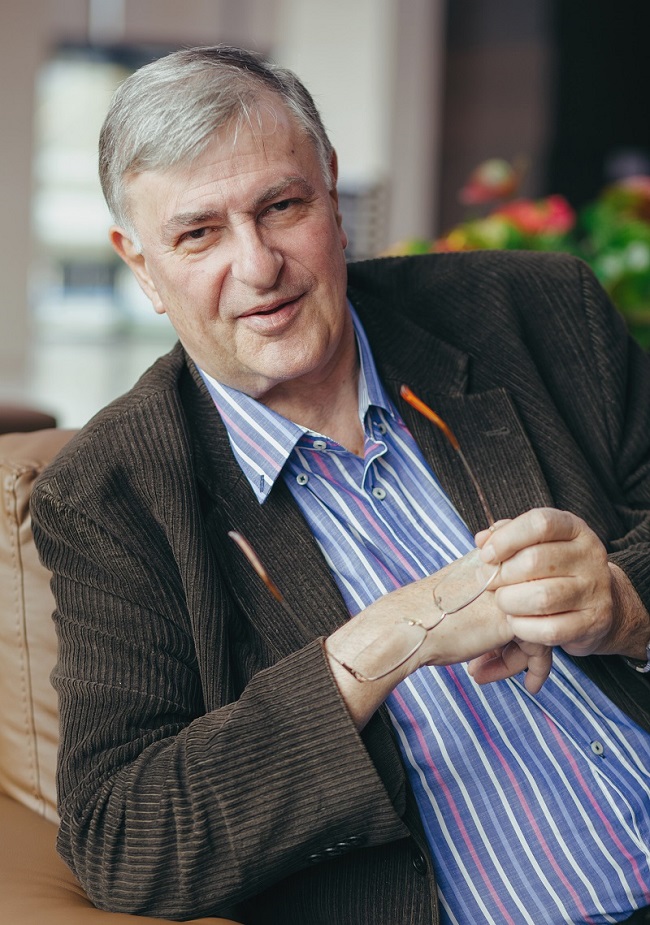 Do you have an unfulfilled wish related to your profession?
–  It's always unfulfilled as there's always someone everyone would like to talk to; for example, to sit and talk to Putin for an hour, or to Trump.
---
---
Recommendations for Tourists
"Whoever comes to Bosnia and Herzegovina should visit Neum, the Buna Tekke, Međugorje, Kravice Waterfalls, the Neretva River, which is the most beautiful river in BiH, Jajce with its crazy monuments; the should explore Sarajevo and see all of its landmarks, visit Gojko's Restaurant, the Boračko Lake, the cascades of Una… but Neretva is the best; it's got all the colours and secrets. Moreover, on the way to the Drina River, there's the Janković Hotel. Mr Janković lived in Germany for 40 years, and then invested all of his money into a hotel next to the road with the most beautiful green grass I've seen in BiH. Outside, there are three plateaus for visitors: the first, which offers a view of the Drina canyon, reserved for drinking coffee; the second, reserved for eating; and the third, reserved for drinking. He wasn't happy with how his business was going. Upon inquiring how much it would cost to accommodate 12 people for one night, breakfast included, I was surprised to hear that it would amount to 60 euros in total. I recommend him to help him get on his feet. One of the business miracles worth seeing is the FEAL factory in Široki Brijeg which produces components for Bentle. What Jozo Bogdan managed to create is surreal.
---
---