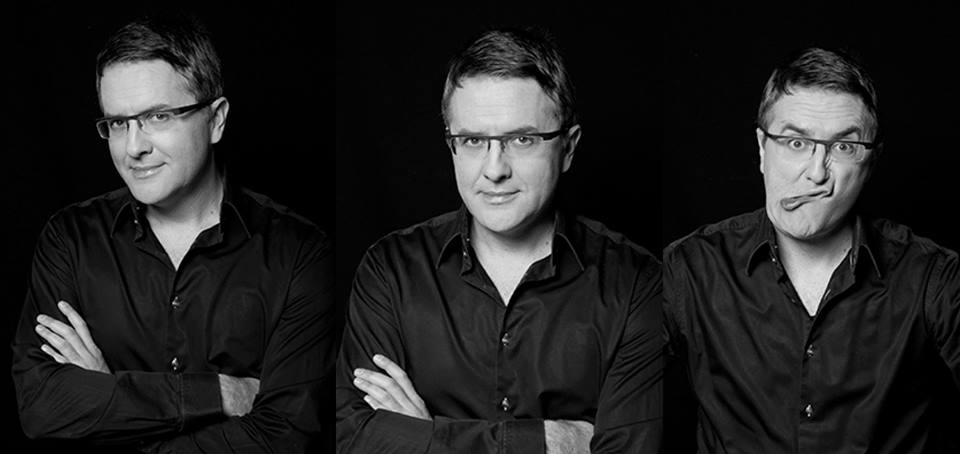 Tarik Filipović, actor – If someone can't experience Sarajevo for what it is, they have a problem
Based in Zagreb, he is surely one of the most respected Bosnians in the region, and he is creating plays that will last.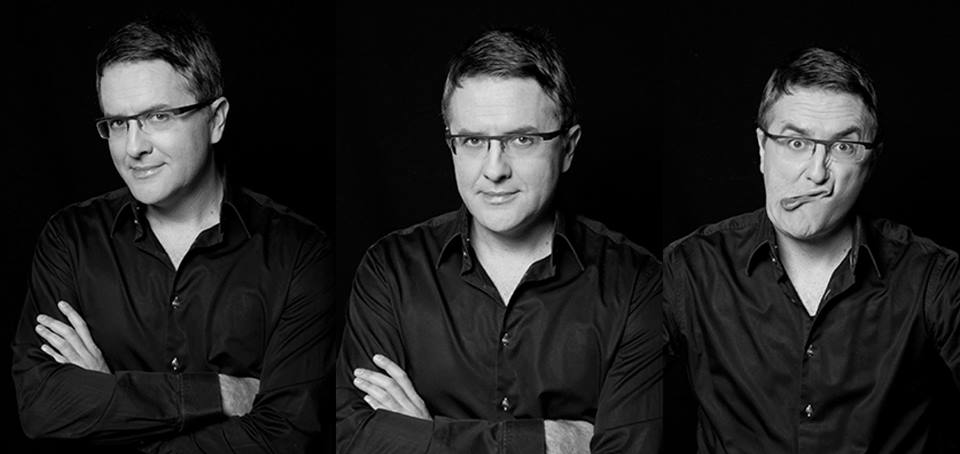 Interviewed by: Elma Zećo
"To my great delight, for the last few years, I've been coming to Sarajevo more often. The reason are TV shows, firstly it was Lud, zbunjen, normalan (Crazy, confused, normal), and now Konak kod Hilmije (Guesthouse at Hilmija's). And I certainly don't mind it. For the first time, I've been here for an entire month, so I've become local and I'm having a good time", told us actor Tarik Filipović, whom we recently met at Vijećnica (City Hall). He was hosting the exhibition Grad u boji (A city in color) by painter Fehim Vukotić from Dubrovnik, and, kind as always, he took some time out for Furaj.ba.
Our hideout with no signal
When you come to Sarajevo, where do you spend your time?
–  Everywhere, given that I'm local. My Mom is a born Sarajevan from Mehmed Pasha Sokolović Street. I was fifty meters from the house she grew up in, and this time I was in a rented apartment for a month. Time mostly goes by at work. We film, and when we're not shooting, of course, there are restaurants, friends, outings, excursions, there's room for that in and around Sarajevo.
If someone asked you to describe Sarajevo, what would you say?
–  I'd say: 'Go to Sarajevo.' This city is hard to describe, you need to breathe it in and experience it. If someone can't experience Sarajevo for what it is, they have a problem.
How often do you travel from Zagreb to your birthplace Zenica?
–  Part of my holidays are always in Bosnia. This time, I spent more time in Sarajevo, so I neglected my Zenica a little bit. When it's not a business trip, then I'm sure to spend more time in Zenica.
Where did you spend your summer holidays?
–  Half of them in Sarajevo (laughs). We usually go to Dubrovnik to Lejla's parents' house. We were at Prvić island, across from Vodice, near Šibenik. It's phenomenal. An untouched oasis, where the "boot of capitalism" hasn't crossed yet. We look for hideouts, where there is peace and no signal.
What is your favorite winter tourist destination?
–  I'd love it if Jahorina, Bjelašnica, all this here, was nearby, I'd feel the most comfortable there somehow, but we go to Slovenia, because Pohorje is only an hour away. We always spend part of the winter there with the kids.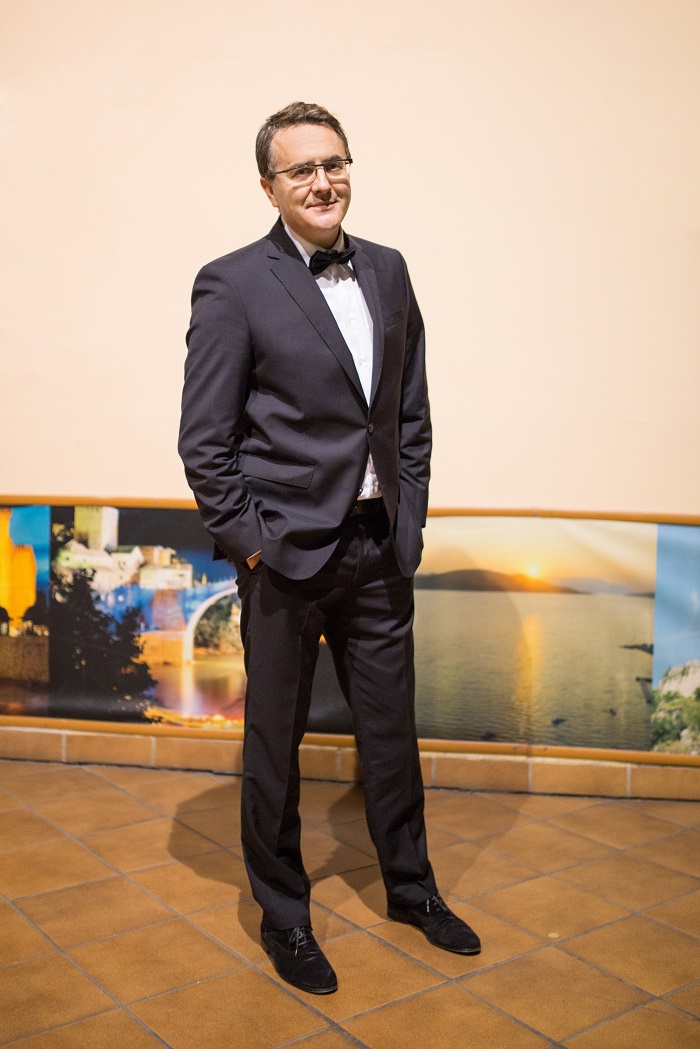 I don't create a false image of myself
You're more present on Instagram, while you've only been using Facebook since May. How do you find social networks?
– I use them more because of work… A necessary evil, but at the same time wonderful, as you can follow what's happening in the lives of people you know. On the other hand, people are becoming slaves to social networks, or, they became that a long time ago. I'm sure all that will fall apart one day. Instagram is a particularly odd social network. It leaves you with the impression, like that time when we were kids and we watched the show Beverly Hills, that everyone is good looking, smiling, everyone travels and has loads of money. The reality is something completely different. However, it was through Instagram that I connected with my friends the most. I try to at least not create a false image of myself.
Among other things, for you, the previous year was marked by the monodrama Ćiro. Have you been inspired for new projects in the meantime?
–  Yes. I'll be doing an original play with a director from Croatia, whom I have great respect for, and that's Ivan Leo Lemo, one play I'll be doing myself and another one, I hope soon, with a colleague from Bosnia. I imagine we'll be able to present these in the following year. That way you have three projects, which you can play like Zijah Sokolović does his shows CABAres, CABARei and Glumac… je glumac… je glumac (An actor …is an actor … is an actor). I hope we'll make plays that can last for years.