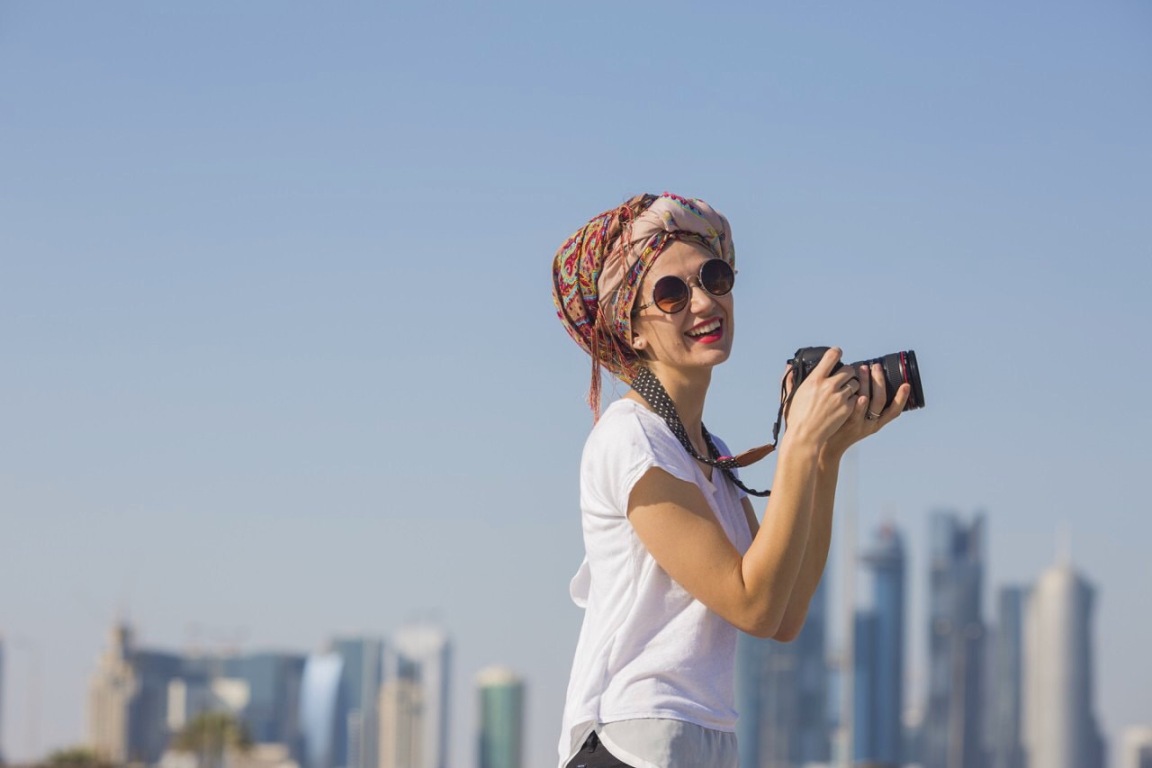 Foto: Privatni album
Aida Redžepagić: Documentary Photography is Her Greatest Passion
Some of the biggest Bosnian and Herzegovinian celebrities such as Dino Merlin, Edin Džeko and others have stood in front of her camera lens. Aida Redžepagić is one of the most talented Bosnian and Herzegovinian photographers. Her photos dedicated to the architectural work of Karel Pařík in Sarajevo were exhibited in the heart of Prague in June this year.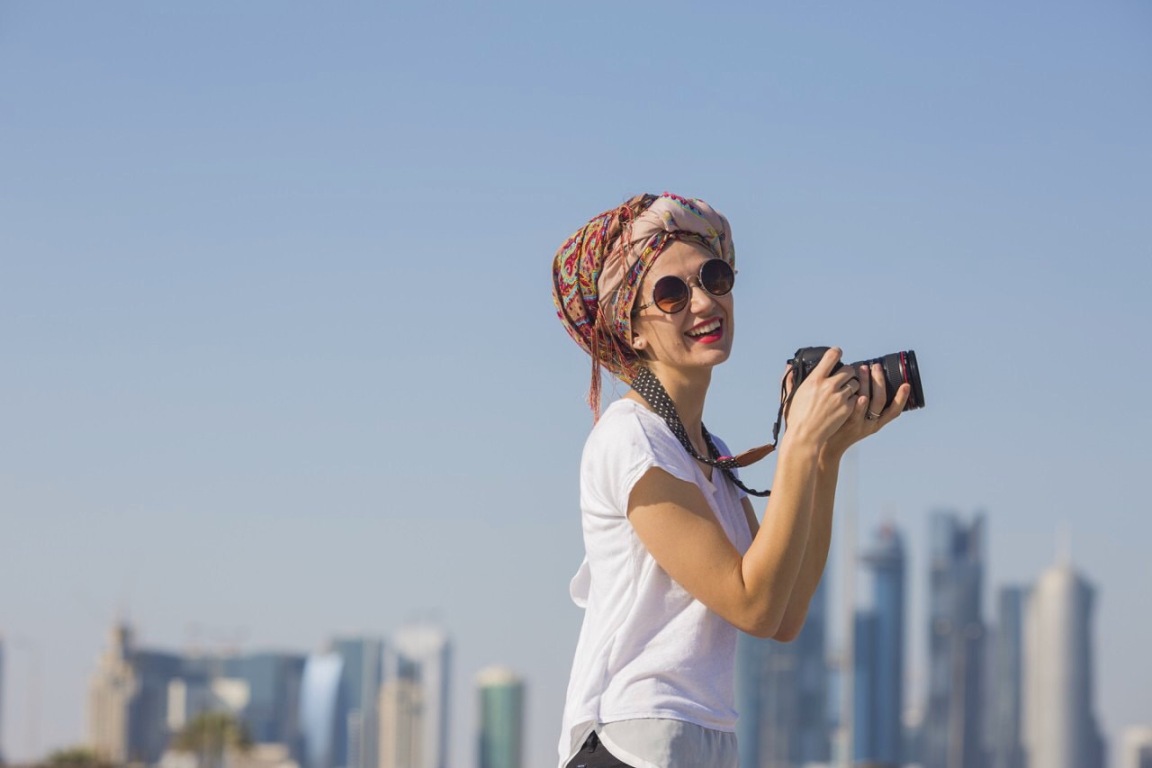 Written by: Semra Hodžić
She Had a Shy Start at Photography
Thanks to her mum's encouragement, she started to love drawing when she was still a little girl. After receiving a degree in the English Language and Literature, she discovered that she only ever truly loved photography. That is why she decided to immerse herself in it completely. She quit her job and, believing in her own talent she decided to pursue freelance photography. She has never regretted it. She inherited her talent for art from her mum, and she got her business skills from her dad: being disciplined in running her business and making sound investment decisions. Aida believes that having these business skills is extremely important, but artists tend to disregard it quite often. She had a pretty shy start at photography, but the growing use of social media platforms allowed to reach a wider audience more easily than she would otherwise. And soon enough, she started getting her first clients and, from then on, everything went smoothly and naturally.
An Exhibition in Prague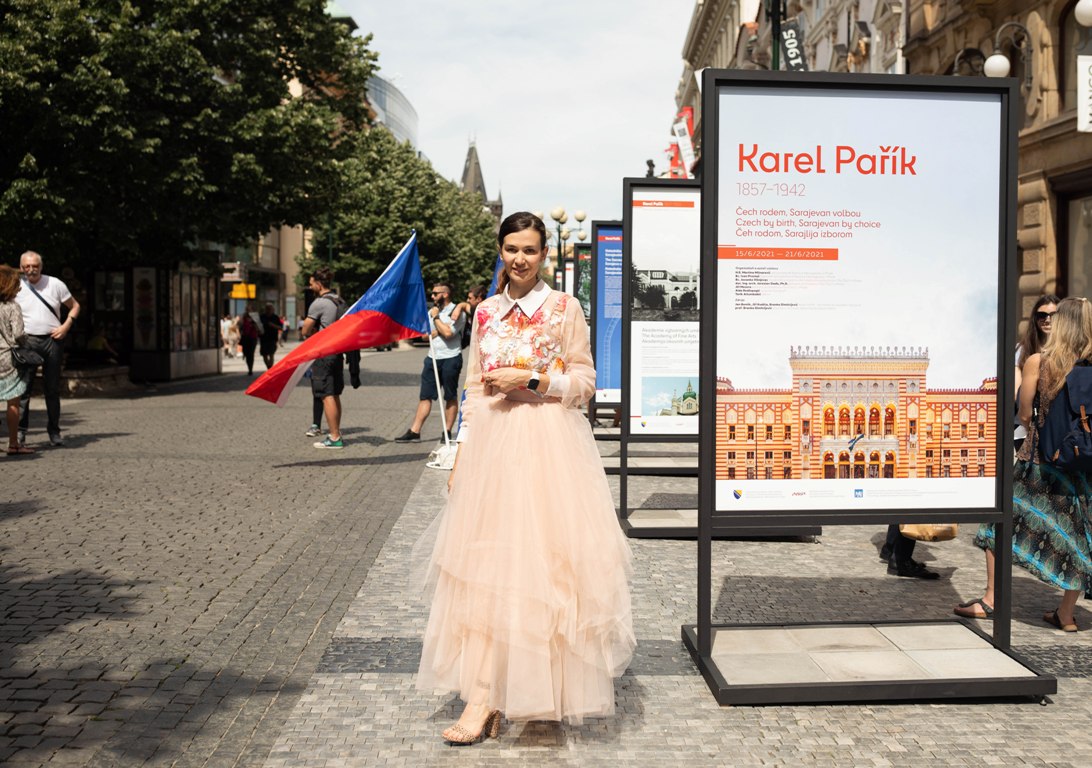 Big names have stood in front of her camera lens. However, even though she is singled out as a fashion photographer or a portrait photographer, not many people know that Aida is a documentary photographer too. Nearly all the awards she has won, as well as the exhibitions she has had, are related to documentary photography. In fact, she prefers doing documentary photography, because it is her greatest love. And, indeed, she is most proud of her documentary photos. As there is not much time for documentary photography, she makes an effort to design a documentary project she can dedicates herself to at least once a year. Aida's talent in this field was also recognized in Prague—the photos she took of the architectural work of Karel Pařík in Sarajevo were in june exhibited in one of the busiest streets in Prague. The exhibition was organised thanks to Martina Mlinarević, the B&H Ambassador to the Czech Republic, who herself stood in front of Aida's lens.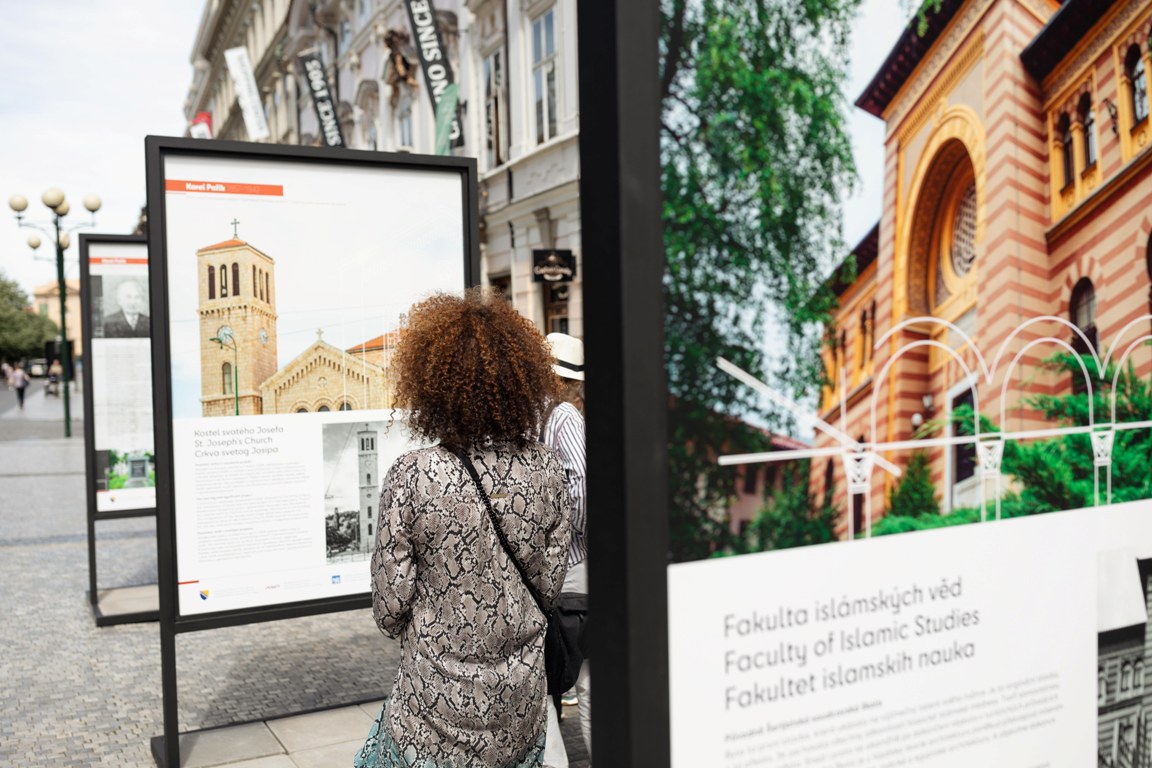 Pařík did most of his work and spent most of his career in Sarajevo designing some of its most important buildings, including the National Museum, the Academy of Fine Arts, the National Theatre, the Sarajevo Synagogue, the St. Joseph's Church, the first design of the City Hall, the building of the Presidency, the building of today's School of Law, Mary's Palace and many others. We might soon see this exhibition in Sarajevo too. Aida is looking forward to it. She is hoping to be able to take pictures of other buildings she had not had the time to take for the Prague exhibition or to include other pictures in the Sarajevo exhibition that could not be exhibited in Prague due to limited space and a large number of pictures. She also wishes to exhibit photos she took while traveling through Andalusia and Iran.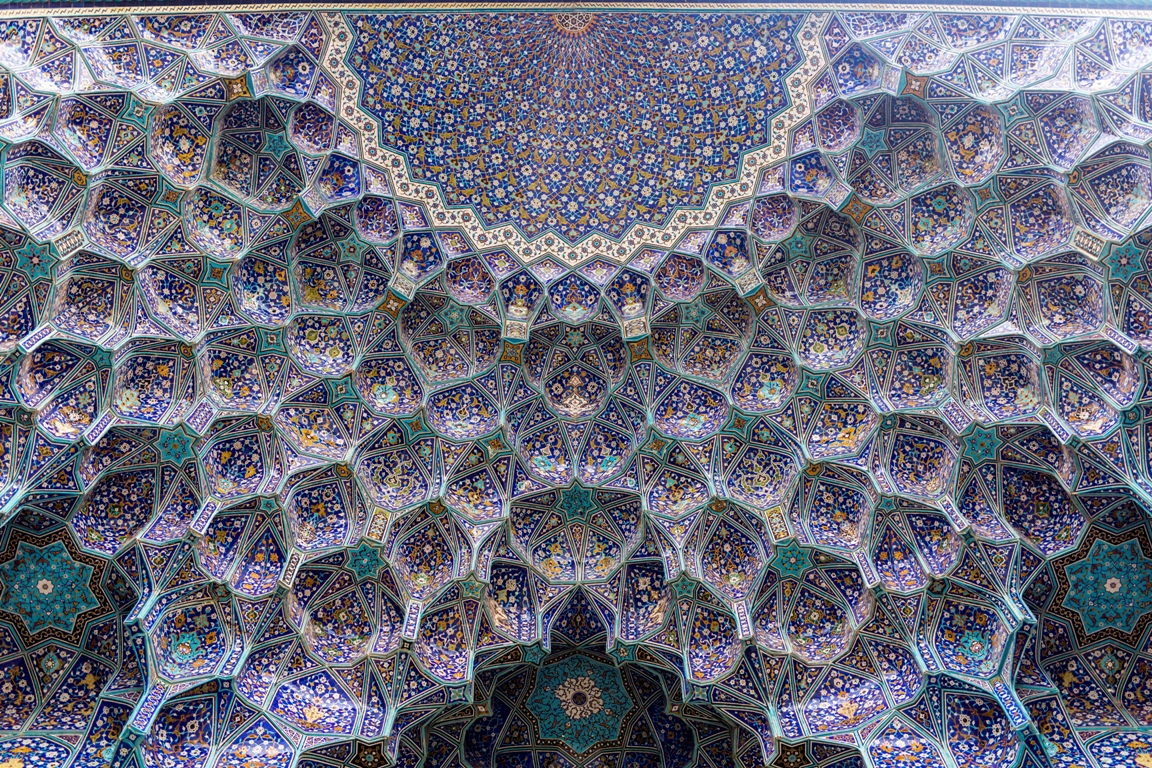 Wedding Photos
Magical and spontaneous—that is what we would call the wedding photos that Aida takes for her clients. While she truly enjoys it, she has photographed but a few wedding ceremonies in the last two years. She just does not have the time to do weddings due to other commitments. She always pays special attention to wedding photos. By sharing these intimate moments with the newlyweds, she usually makes friends with them. It simply makes it more sincere and beautiful, she says.
Tips for the Young Photographers
Aida's tip for those who are just starting out as photographers is to just be themselves! Today, people often care too much about what other people say, what kind of comments they post on social media platforms, etc. Aida believes that you should never allow anything to hinder your creativity. You should let it out and not count the "likes". Some of the best photos she has seen so far have nearly gone unnoticed on social media, while others that had been photoshopped and kitschy have received a loud digital applause, but it is no measure of quality. 
---
Favourite Awards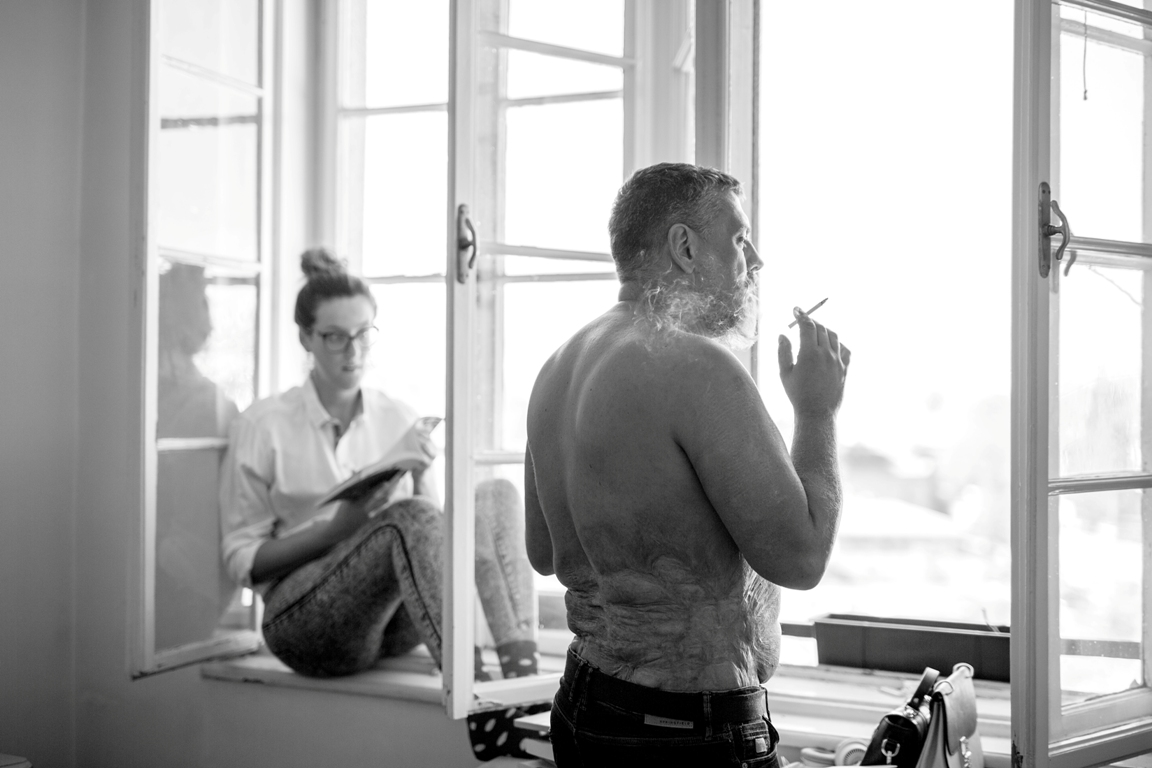 At the very beginning of the Coronavirus pandemic, among 2,600 applicants from 18 countries, Aida placed 1st at the Rovinj Photodays Festival! In addition to the 1st place she won in the Balkan Photo Festival in the Body and City categories, that is one of her favourite awards. She has had other accomplishments as well. At the invitation of Qatar's Ministry of Tourism, she has been to the Heya Arabian Fashion Exhibition in Doha eleven times where she photographed Qatar-based fashion brands.