After her performance as the soloist of the London Philharmonic Orchestra under the baton of one of the most renowned film conductors, critics wrote that she carried the pain of the Balkans in her voice stirring the emotions deep inside the hearts of the audience. This music producer and director who performed on stage all over the world is now a teaching assistant for the course in Voice in the Acting Department at the Sarajevo Academy of Performing Arts. The great granddaughter of Emina, the woman from Mostar Aleksa Šantić wrote a song about, is the winner of the Honorary Award Associate of the Royal Academy of Music in London, which prompted us to talk to her.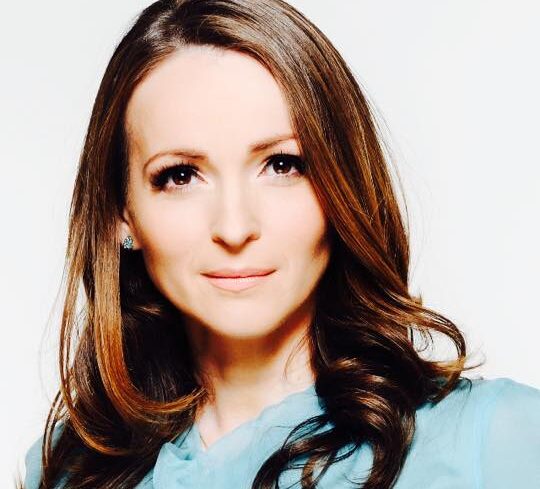 Author: Semra Hodžić
You've recently received a prestigious award from the Royal Academy for a valuable contribution to the music profession. What does it mean to you?
The honorary award is conferred upon former alumni of the Royal Academy of Music in London who've made a substantial contribution to the music profession in general, and this was conveyed in a letter sent to the University of Sarajevo. In this way, my work and contribution in the field of music theatre was recognised internationally, particularly my pioneer work in this field in Bosnia and Herzegovina. For me, this is indeed the crowning achievement of the work I've done so far, and a strong motivation for me to keep going.
Your theatre pieces in London were quite a success. What was your experience like, and what was the response of such a demanding audience as the London audience to your work?
I draw a great deal of energy from that experience even today. In fact, it was quite remarkable. "The Lord of the Rings", which was made into a musical, is certainly the theatre piece that has marked my life. Its score uses Bosnia and its ethnic motifs a lot. And twelve years later, I still remember each note and word, and I've performed in a large number of plays! In my personal archive, I've got a few articles and reviews written by professional theatre critics, and one of them is particularly important to me. It's the one about The Alchemy Festival held at the Royal Festival Hall in London where I was the only soloist performing with the London Philharmonic Orchestra under the baton of Matt Dunkley, one of the most renowned film conductors. In the review highlighting my role, the critic wrote that I carried the pain of the Balkans in my voice stirring the emotions deep inside the hearts of the audience.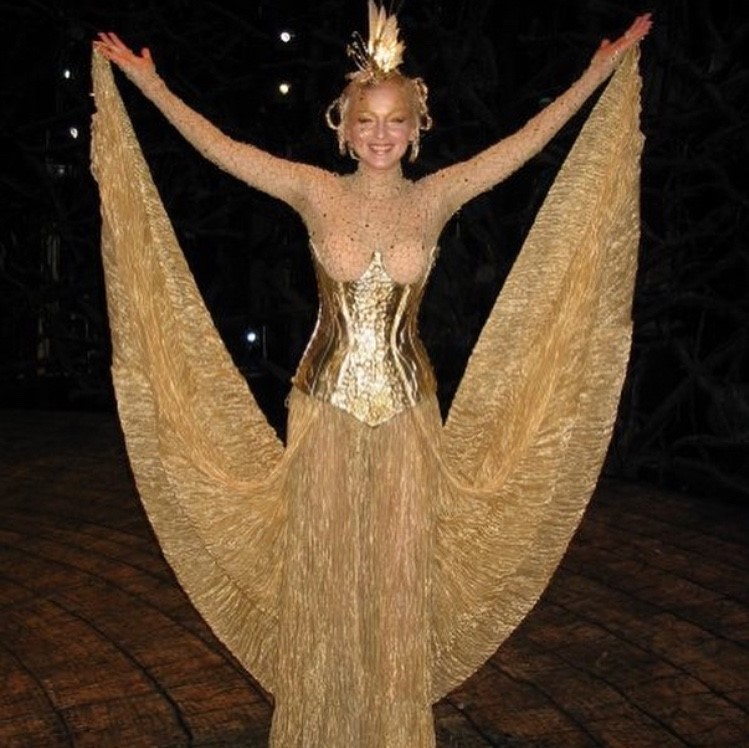 You came back to B&H. What brought you back to your homeland?
I came back for family reasons, which weren't particularly nice, but in the end, it was the best decision I've ever made, even though I made it when I was at the peak of my career performing the lead role in London, the epicentre of musical theatre. I came back solely to help my parents, but what I didn't know was that I actually came back to have a family of my own. With my beloved husband Sanjin, I'm now raising our two little boys, Isa and Zejn.
Upon your return to B&H, you established the Institute for Music, Theatre and Multimedia (iMTM). Was there something missing on our cultural scene in relation to your field of expertise, and what did you do to change it?
There was a compelling need to establish the iMTM at the time. As an expert in the field of musical theatre at the Sarajevo Academy of Performing Arts, I was working with these exceptionally talented students, and after a short time I started creating theatre productons. We needed a legal platform to do it in a serious way. By producing plays with a whole lot of colleagues, I worked arduously to create the music theatre scene that wasn't there to begin with. My greatest mission was to have young people performing in plays. I wanted them to be given a chance to show what they can do, and I also wanted these plays to be B&H products from start to finish.
You're a representative of Rockshool London in B&H. How does the school operate, and what kind of projects can we expect from it?
Rockschool B&H is one of the branches of iMTM. It's an accredited school offering singing and instrument courses, and it's also going to offer theatre and modern dance programmes very soon. Upon completion, candidates will have the right to receive foreign diplomas. This is a beautiful story, and most importantly, we follow the RSL programme, so we're keeping up to date with the global music scene. RSL organised gigs for our course participants, and we also partook in various festivals, but due to the pandemic, now we're doing video projects. The first video we recorded in coronavirus isolation was for a song called "Freedom".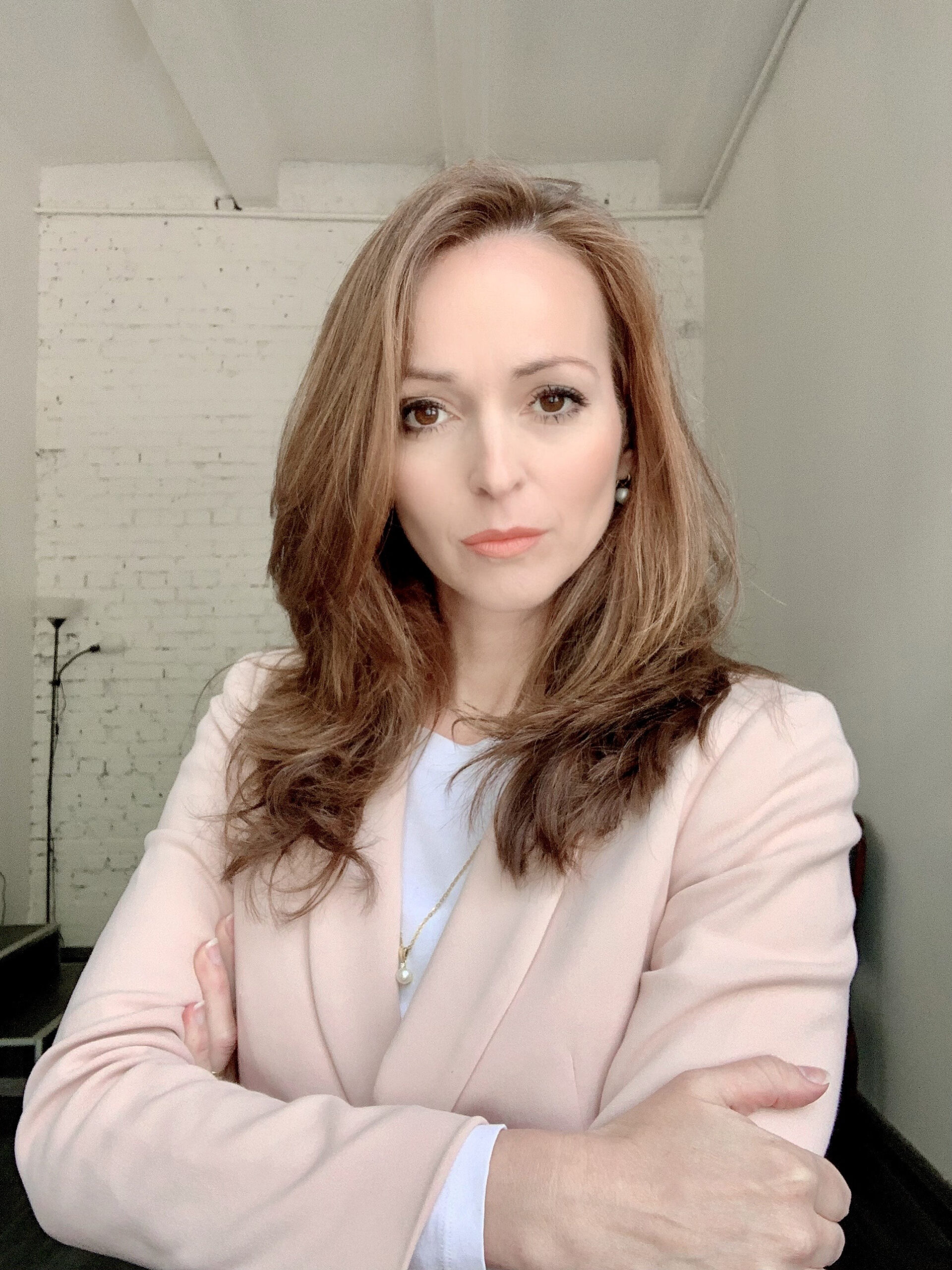 A wonderful story is linked to you as you're the granddaughter of the woman from Mostar famed poet Aleksa Šantić wrote a song about. What it was like growing up with this story?
That's a family treasure I cherish deep within my heart. Sadly, I don't remember my great grandmum much, but I do imagine her in my mind based on family stories I used to hear while I was growing up, and she's always an inspiration. My rendition of "Emina" was a personal mission I embarked on to leave another version of the song behind through the prism of what I do, so the video also tells a story about the wonderful places in Herzegovina in general and Emina's story too. The musical arrangement of the song was like a little film part in which the sounds of Herzegovina can be heard. I never meant to expose it in the media much since I'm not a popular performer, but a theatre lover who's much more focused on education and production right now.