Amra Hašimbegović: No One can Motivate You but Yourself
The owner and director of company Global Market Solutions, Amra Hašimbegović, has been doing her job successfully for over ten years. This young woman does market research and business consulting, and she also leads Business Café, an event that has been telling the best business stories from B&H for five years, proving that success can be achieved no matter what. The fact that she is a wife and mother of three children makes Amra prouder than the fact that she is a successful businesswoman.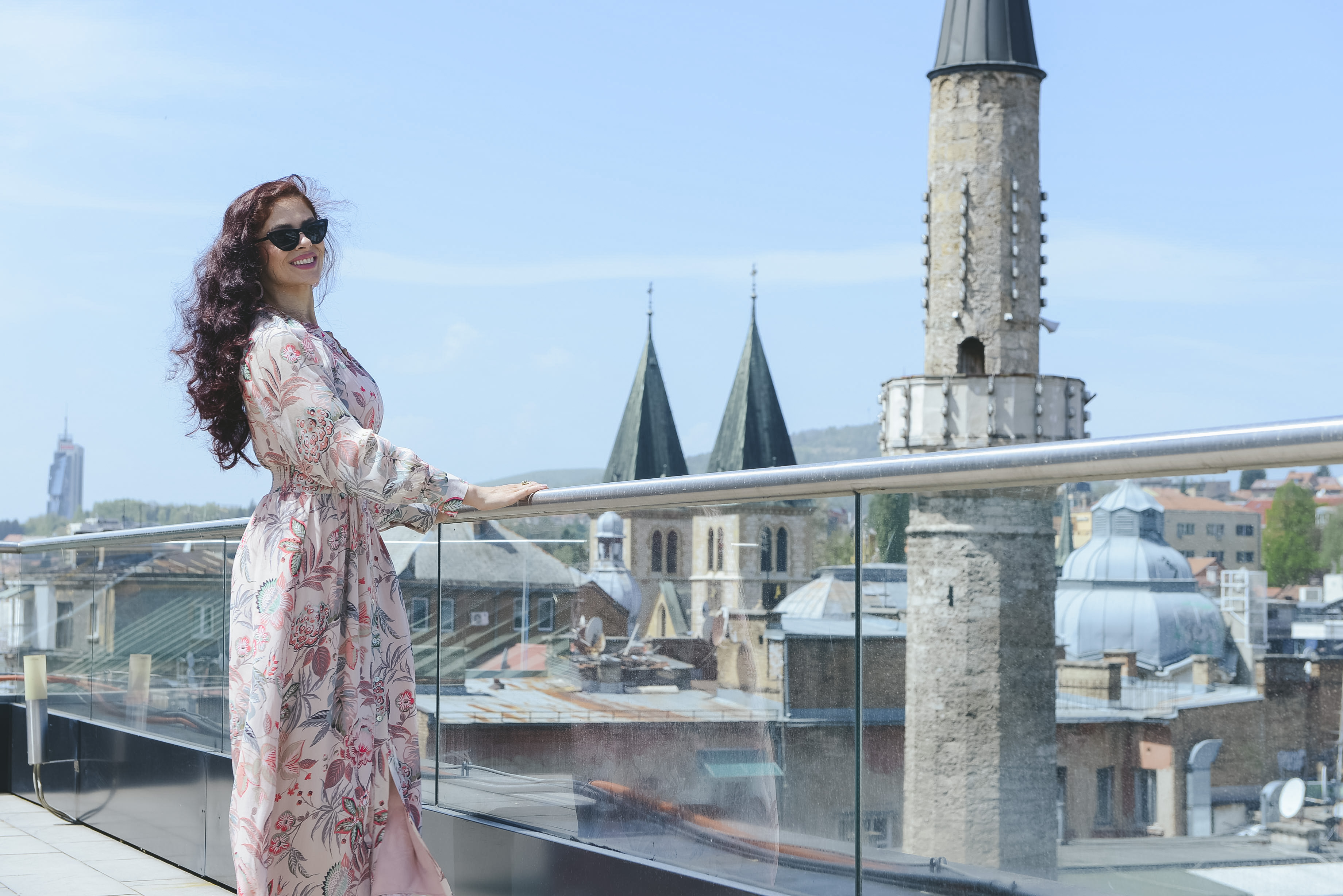 How did your business journey begin?
– When I think about it, I'm not actually sure how my business journey began. As a high school student, I made serious money, not pocket money. Back then, I already had a salary. When you're financially independent from your family at 17-18, it gives you a sense of freedom that you want to maintain forever.
As soon as the first opportunity came to work in a company, I quickly realized that corporate "chains" really don't suit me, and that I need that feeling from when I was a teenager. That's how I got the desire to start my own business, and while searching the internet, I came upon the term Mystery Shopping, and this is where my journey into the business world began.
You mentioned the term Mystery Shopping. How can this tool improve business?
– Mystery Shopping can improve business on more levels. Namely, every company has its shoppers, and any one of them can be a secret shopper. The business sales process can be measured with this method, and subsequently improved. Our goal is not to spy on anyone, we are a tool in the hands of companies, which helps them get a realistic picture of things and the knowledge of whether their strategies are really being implemented.
How did you get to where you are today and what has helped you on that journey?
– Perseverance, accountability, integrity. Perseverance helped me not give up, no matter the troubles that the market itself often serves. Accountability to offer only the best to my clients without any compromise. Integrity so that my colleagues know that they are never last on the list, but that everyone's individuality and needs are equally respected like my own.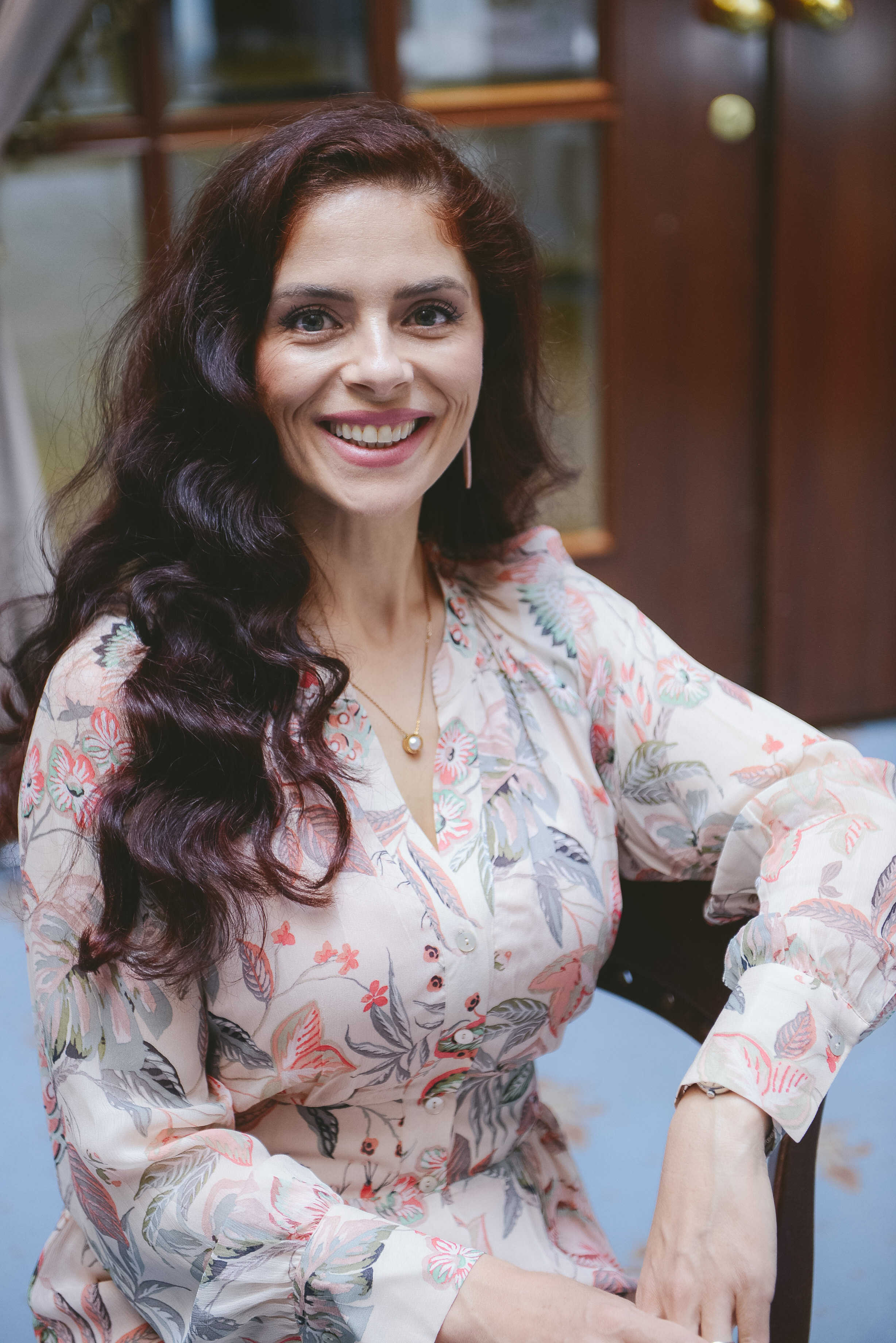 Your agency has now traditionally been organizing Business Café, a business event which celebrates a positive entrepreneurial climate and represents the businesspeople of our country. Throughout these years, have you managed to discover the secret to success in B&H?
– I'm very proud of this project, which in some way is a socially useful event. This event is held across the region and has been surviving for a full 5 years. A lot of similar events have started happening in our country, which is good. By nurturing the entrepreneurial culture, we can hope to improve the economic situation in the country.
Numerous speakers have taken part in the Business Café, we've covered various industries. Some speakers are highly educated, others started out without knowledge and education, and were still successful. I can freely confirm that perseverance is a common trait for them, as well as tenaciousness and a lack of time for looking for excuses. They simply "live" their beliefs and opinions, with their entire beings.
How do you solve big problems as an entrepreneur, how does one get motivated and stay motivated?
– In recent years, the Business Café helped me get some energy from the speakers. With time, you become aware of the fact that no one can motivate you but yourself, and if you are part of a company, you know that you have to rely on each other and keep pushing on.
What do you think makes a successful businessman, and especially what makes a businesswoman?
– I'd love to say that there is no difference, but we all know that this is not true. A successful man in our country is a wizard, and a success woman is sorceress. They really have to seem supernatural in order to have great success, especially if their work is limited to the B&H market. Truly successful people fall into this category, and by that I don't mean various companies that have great success as a result of political connections.
Do you have a specific morning routine or daily schedule that helps you enhance productivity at work?
– I have to admit that I have recently established one, mostly to improve my own quality of life, and then also my productivity. It's very important to me not to look at my mobile phone, computer or anything like that before I've had my breakfast and morning coffee in peace. I need to be alone in peace in the morning hours. Only after that do I look at emails and plan implementations.
If you start the morning in chaos, with a bad meal, you don't have time to think and plan the day, as you are having breakfast, writing emails, answering messages on social networks at the same time, and I think you are already exhausted. I don't want a message, a post on a social network, or something similar to disrupt my plan and my schedule for that day. My friends are mostly used to the fact that I don't respond to messages early in the morning. If it's really urgent, then I expect a direct call, which I will of course answer.
If you were to give one piece of advice to a young entrepreneur at the start of her career, what would it be?
– I am smart, hard-working, capable, I believe in my product/services. I'm prepared to fail. I'm prepared to soar. This needs to be a wonderful journey, which will be of use to my life, rather than the other way around!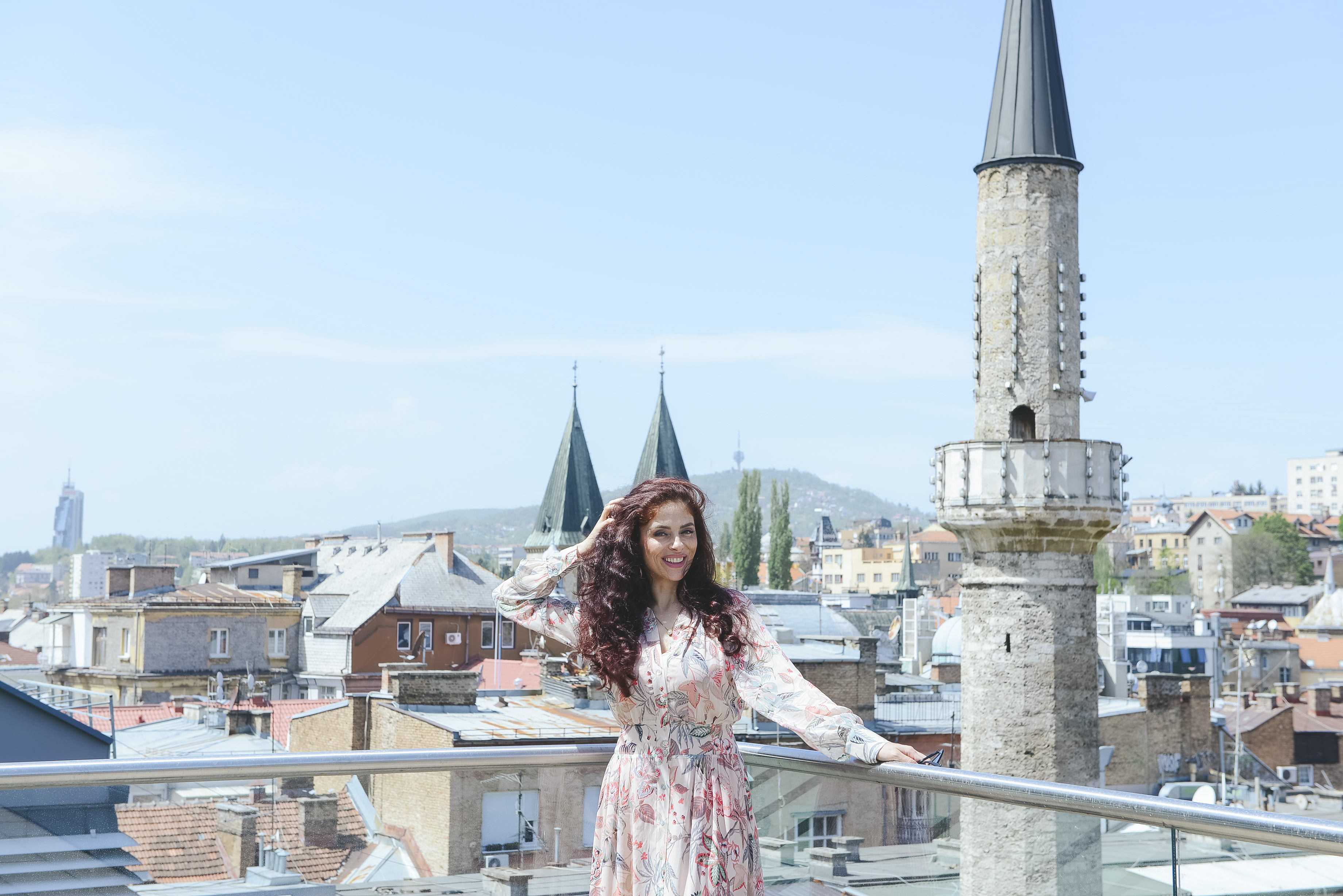 You are a mother of three children. How do you achieve a balance between your work and private life? 
– Yes, three children, who currently have absolutely no common interests, as they are 15, 11 and 3. I try to stick to my mantra from the previous question. I repeat it to myself almost every day. It's important to be at peace with yourself and your family, then everything is in place.
How do you raise your children, which values do you try to instill in them and what do you think they must "bring" from home one day?
It took me some time to realize that there are no perfect families, just happy families. So, I threw away all imperfections as they are, accepted them as our features, and I took all the great positive things of which there are many, and made them the focus of my gratitude. I firmly believe that children will take only what they've witnessed from their parents, not what their parents talked to them about.
It's important to me that they take with them a gratitude for all good and useful things, to love books like best friends, to have a great love of all people and creatures, to not nitpick and look for mistakes in everything around them. Because in the end, that's the recipe for their happiness. Gratitude, love, education and to be prepared for the wonderful challenges of life.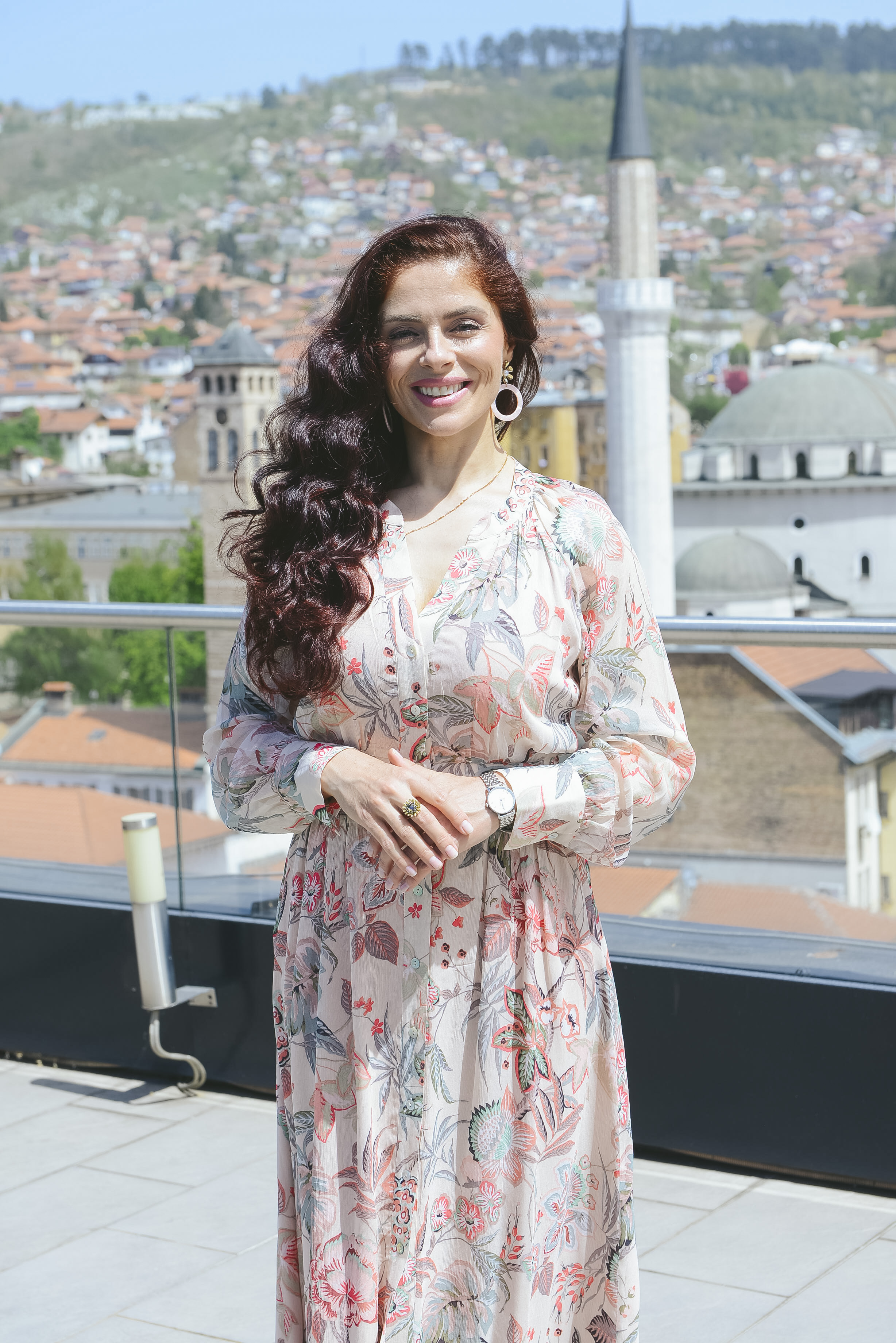 How much are you able to find time for travel due to your work and private commitments? Have you already got plans for the summer?
– Traveling is inspirational for a person's soul. It is obligatory if it is affordable. I enjoy each trip and sometimes I feel like a runaway rebel, especially if there was a stressful period prior to the trip.                  
When it comes to our family, we enjoy trips that are eventful. The locations and cities we should visit are my idea, while my husband is more dedicated to careful planning of the trip. I always fondly remember our campervan trip around the Salzburg region. That was a trip full of family team building and adrenaline. This summer, we are planning a road trip, most probably to the south of Italy.