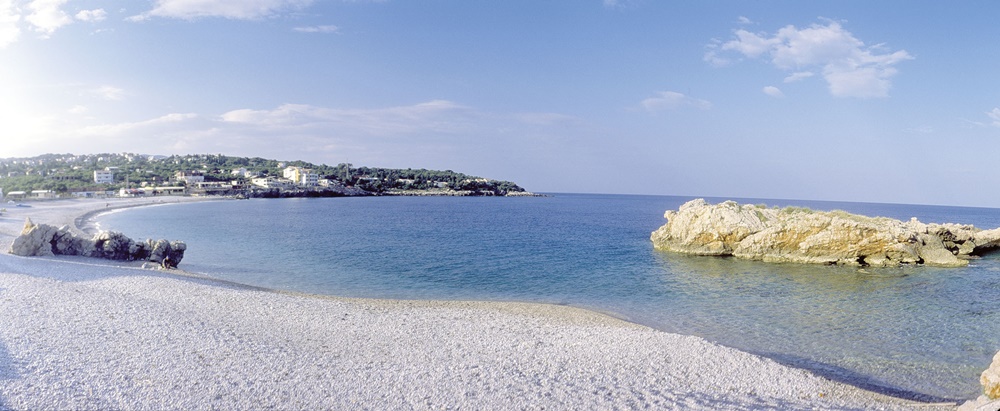 BAR – A CITY ON TWO MAGICAL SHORES THAT LIVES ALL YEAR ROUND
Bar is one of the sunniest cities of the Adriatic, with a mild climate, clear air and water. Its beauty is reflected in its recognizable beaches above which the Rumija Mountain stretches out, its wealth and intrigue are protected by the walls of the Stari Grad (Old Town) and the Stara Maslina (Old Olive Tree), and its authenticity is preserved by the taste of wine and culinary specialties.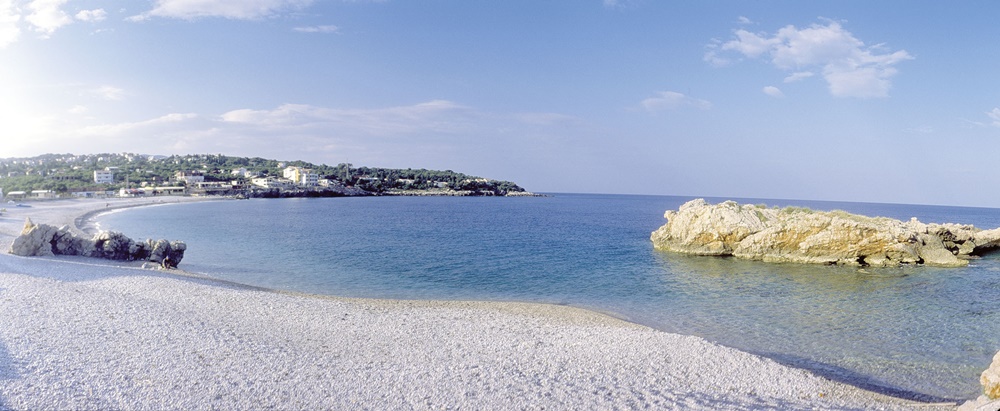 Located on two magical shores, it offers a unique opportunity to welcome the sunrise on the shore of the largest lake in the Balkans – Skadarsko Lake, and to send off the golden sunset on the seashore. The beauty of the Bar region, its shores, sandy beaches, Mediterranean plants, cultural goods, and cultural, entertainment and sporting events, are reasons why you should visit this Montenegrin city, and they are also the reasons why everyone returns time and time again throughout the entire year. 
PANORAMIC ROUTE
On the seashore of Bar, there are beautiful and popular beaches, such as Biserna Obala (Pearl Shore), Zlatna Obala (Golden Shore), Kraljičina Plaža (Queen's Beach), Crvena Plaža (Red Beach) and others. However, guests are just as attracted by the beauty and activities on the other side of the shore. The 115-km-long panoramic route Između Dvije Čarobne Obale (Between Two Magical Shores) provides a unique experience where you can enjoy seven impressive vantage points, natural beauties, culinary specialties and a number of cultural and historical monuments. The vantage points were constructed in places from which there is an impressive view of natural beauty, and the sights and attractions of rugged Bar coastlines: in Štegvaš, Livari, Murići, Godinje, Limljani, Sutorman and Tuđemili. The path also leads through a century-old chestnut forest, through wine cellars and cultural and historical monuments.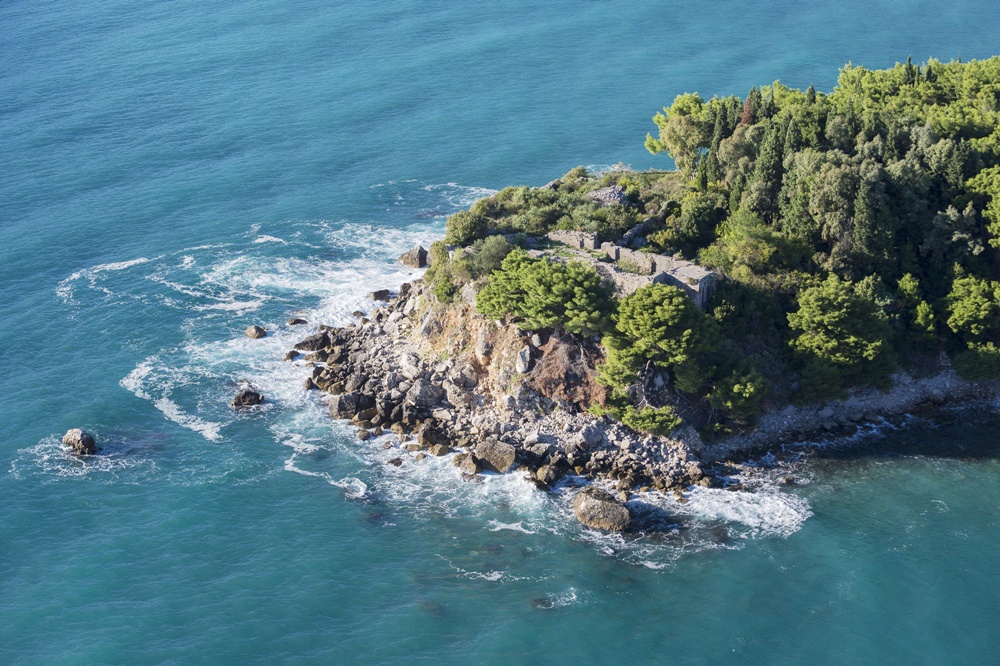 Skadarsko Lake is a specific ecosystem made up of a rich flora and fauna with 280 species of birds and 48 species of fish, an area full of cultural and historical monuments, picturesque old settlements, villages and bridges, centuries-old forests, medieval monasteries and the famous Crmnica vineyards. While cruising the lake, you have the opportunity to try out local culinary specialties that make this region famous. The tradition of growing grapevine and making wine in the region of Skadarsko Lake has been nurtured for over five centuries, so Putevi Vina (Paths of Wine) are a particularly interesting part of the tourist offer. 
STARI BAR (OLD BAR) AND STARA MASLINA (OLD OLIVE TREE)
A visit to Bar inevitably means a tour of Stari Bar (Old Bar) and the famous Stara Maslina (Old Olive Tree). Stari Grad (Old Town) is the most significant monument, which has been in existence for over 2500 years and represents a unique synthesis of the Mediterranean and the Orient. It is located around 4 km from today's Bar, situated on a large rock, protected from three sides by cliffs, while along the west side it is protected by walls. In the city, there are the remains of 240 buildings, with narrow winding streets and irregular squares. The buildings were constructed out of carved stone, on one or more floors. For centuries, Stari Bar (Old Bar) was the administrative, economic and religious center of the region between the Adriatic Sea and Skadarsko Lake.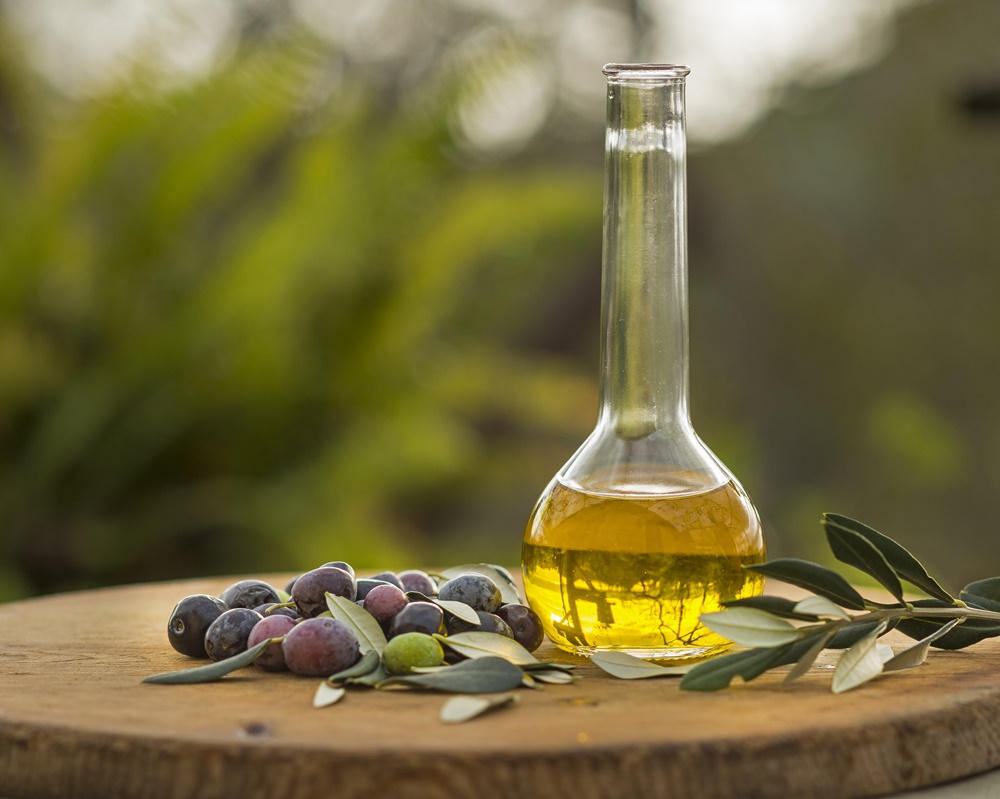 Bar is also famous for its Stara Maslina (Old Olive Tree) which dates back to 2240 years ago, which is why it is considered one of three oldest trees in Europe. Legend states that groups of feuding families would gather around the olive tree, and they would reconcile there, so the place where it is located is called Mirovica (mir means peace). 
FOOD FOR ALL THE SENSES
It is impossible not to try all of Bar's delicacies – japraci, štufada, bamije, šestanska čorba (Šestani chowder), tespišta, skadarska ukljeva (Skadar common bleak) which is fresh and dry and shines like gold, smoked carp, eel and rice, dolma, raštan, all sorts of pies, olives in various ways, olive oil… From priganica with honey, authentic types of olives to dried figs; from the sea and lake, from the field, from the vineyard and olive grove, grown and handpicked, spiced with herbs from Rumija and sweetened with pleasure – all that is the cuisine of this region. What stands out are the olives, and the cultivation of olive trees along both Bar shores has a long tradition. The thousand-year-old trees bear witness to this, as well as the preserved old mills, where oil is produced in the traditional way, and much more. In Bar, you can try out green or black or spicy olive tapenade, olive bread, spice oils from various plants, black olive liqueur… and there are even soaps and cosmetic creams.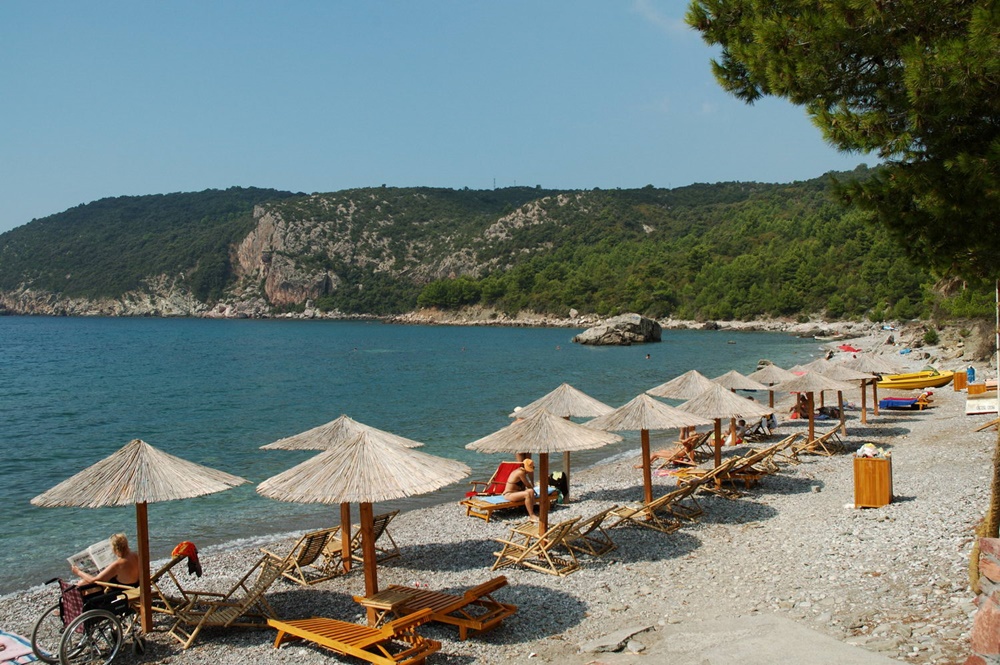 If you are a fan of fish, then you must try the common bleak or jezersko zlato (the gold of the lake) and carp on the lake. Both fish are local culinary specialties, an unavoidable part of national cuisine in late fall. The honey from this region, which has the concentrated power of healing flowers of the meadows, the forests and karst, is of very high quality, and wormwood and chestnut give it the specific dark color and aroma. All of this, decorated by wreaths of dried figs and leaves, is offered by the hardworking locals on the main market in the city center and the smaller, but much older, market at the čaršija.
THREE LARGE FESTIVITIES
Three large festivities, to celebrate the gifts of nature, are an opportunity for Bar locals to show their autochthonous and very famous products. At Virpazar, during the Festival Vina i Ukljeve (Festival of Wine and the Common Bleak), people party while drinking the famous Crmnica wine, eating fish chowder and fresh and dry common bleak, and at Ostros, at the Koštenijada, they party while eating baked and cooked chestnuts, and various dishes and cakes that the hardworking local women of this region make. In November, in the picturesque čaršija in Stari Bar (Old Bar), the Maslinijada is held, a festivity that attracts many visitors each year. 
Throughout the entire year, on stages across Bar, many other events are organized, including concerts of popular music and classical music. Bar is a city of festivals and festivities, shows and meetings, which lives all year round. Its warm and friendly people will wish you a warm welcome and offer you a lot of original activities, even after the summer season. That is why you are always welcome in Bar!