Biljana has been playing basketball for the past ten years. She is the only woman in the Vrbas Basketball Club who has won valuable medals with her team members at numerous competitions. This is her story.
Written by: Elma Zećo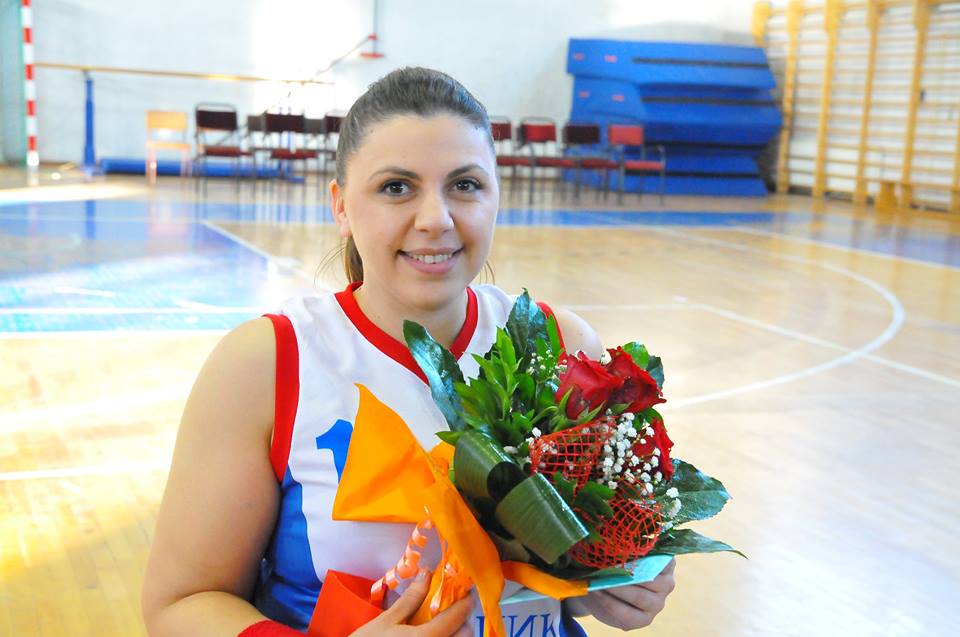 "Basketball was fun for me until the moment I started crying over losing a game. That's when I realized I loved it. Each title that I won with my club made me want to win another medal. Once you feel this thirst, it's difficult to quench it. It's like an addiction. At times you get bored too. When the season is strong, the games are tough, you travel a lot, you deny yourself private plans, you become tired, but after a short break you start dreaming of the ball and the basketball court," Biljana Nedić (30), who recently won the fifth golden medal in a row in the regional NLB League with her team, starts to tell her story Furaj.ba magazine.
She is proud of all the games she played in with her team that brought her to the level of game hardly anyone could have dreamed of – by winning the European Championship preliminary round held in Banja Luka, her club reached the Final Four stage of the competition without losing a single game!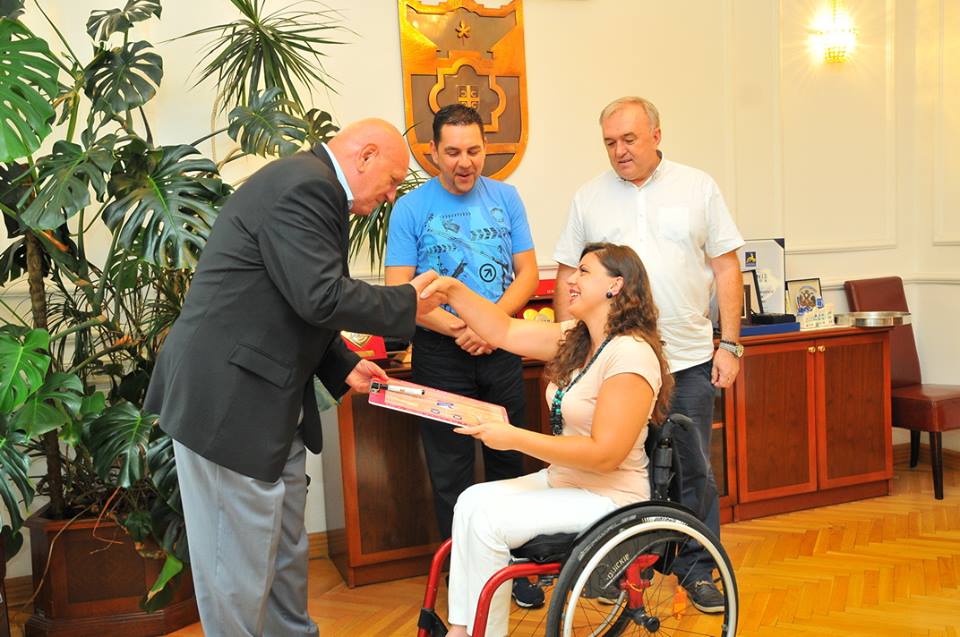 Success Knows No Differences
All Biljana's team mates are men, so we asked her if she felt on an equal footing with them on the basketball court.
"It's not easy to compete with men. I've been in the club for ten years and I'm still struggling when our competitors are in better shape than I am. They are much taller and muscular than me, and at times you can't even see me on the basketball court. At the beginning, both my team mates and opponents spared me, but not in a bad way, they were doing it simply to protect me. As I stepped up my game, their attitude began to shift, and the fact that I'm a woman is now neither an advantage not a disadvantage. That's the reason why it's difficult to define equality. I think success does not differentiate people based on sex, gender or anything else that makes them different."
Over the years, Biljana has collected quite a few trophies and medals which are displayed on her shelves reminding her of how much she has accomplished so far.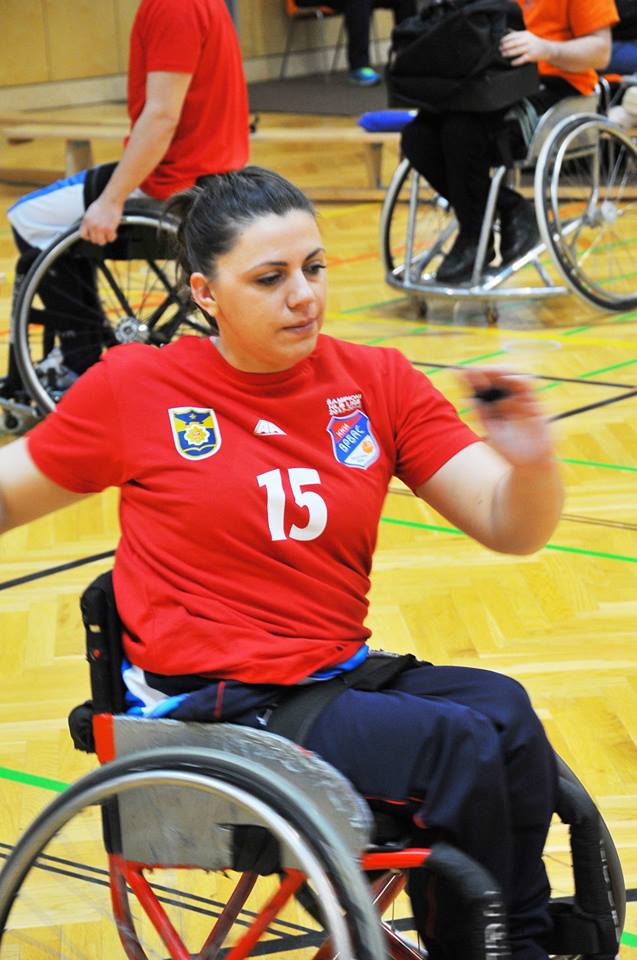 "My dreams are my reality," says Biljana. Sport has brought a multitude of beautiful things into her life, new discoveries, friendships, wonderful people from various countries, and unforgettable trips during which she got to know different countries, mentalities and customs.
"Sport teaches you some values, it positively occupies your space so you don't have any time left to do anything bad. Sport requires strong emotions. It evokes those emotions even when you don't want it to, it forces them out even if they're hidden inside, and then you feel so much better. It allows you to be a winner and a loser. It show you that you're not a coward if you cry, it just proves that you do care about something. Through sport, you grow, mature, become independent, and you develop quite a few abilities and skills. That's what being rich is about."
Lives That Motivate People
Biljana was born with a spinal cord disorder and she is unable to walk. She has never dwelled on it much, she only knew that it would not be an obstacle for her to conquer life.
"Being disabled is a personal matter, a private matter such as hair color, eye color, the clothes I wear. Its mine, and I love everything that's mine. I see no reason why it would hold me back or help me go ahead in spite of it. If I decide to move forward, some things can slow me down, but they can't prevent me from moving forward. I'd like us to create a society which won't look upon disability as an obstacle, which will instead see that an obstacle is when there is no wheelchair ramp next to a flight of stairs or when there is are no elevators, dropped curbs at pedestrian crossings, lowered counters, low tables in clubs… those are the obstacles."
Apart from basketball, she is also really keen on journalism. She graduated from BLC Banja Luka College, and she loves the stories that motivate people. She currently writes for eTrafika portal and runs her own blog called Happybe.net while she is waiting for the right opportunity for something more to pop up.
"I take inspiration in superhuman struggle, modesty, gratefulness and readiness to forgive. As a journalist, I believe I'll specialize in writing documentaries."
In the end, she revealed to us one of her biggest fantasies:
"While I'm getting ready for work, a fully-haired little girl, still feeling drowsy, runs into my arms and whispers in my ear that daddy told her to kiss me on my way out."