Through special programmes, Jajce Municipality regularly spends public funds to preserve and reconstruct its cultural monuments in an effort to improve the overall appearance of the most interesting parts of Jajce. It is no wonder that Jajce was included on the list of the most breathtakingly beautiful little towns in the world and that it is ranked among the top three tourist destinations in B&H.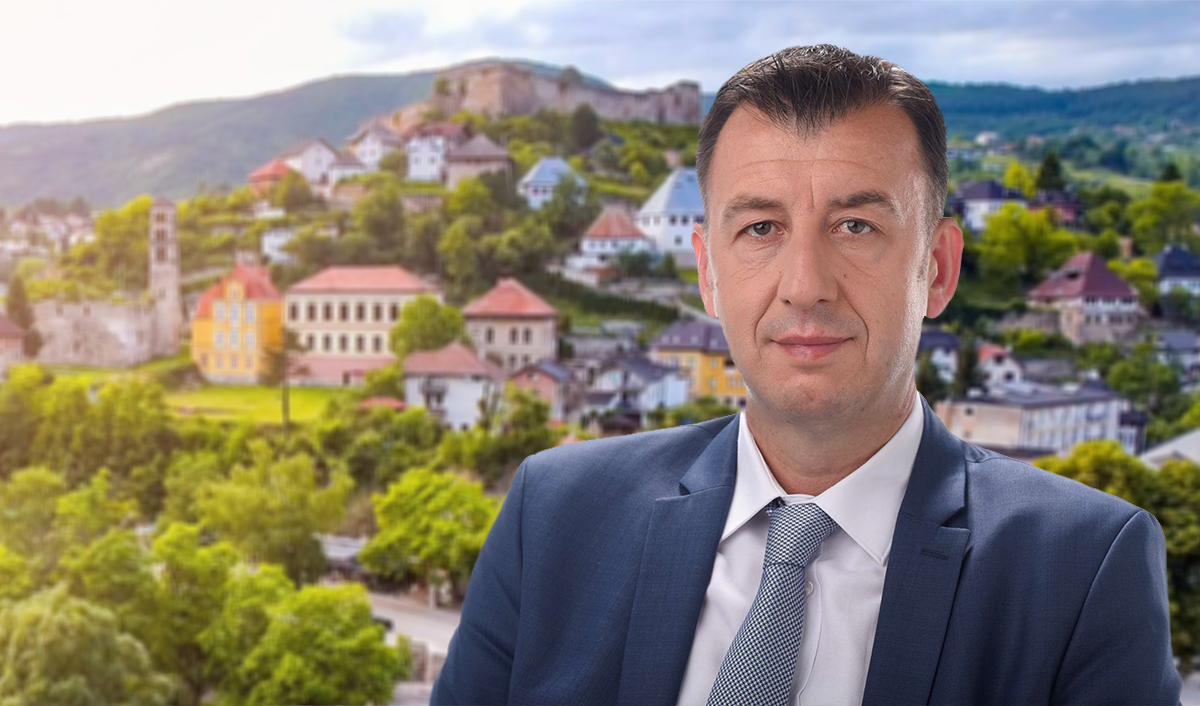 Describing it as one of the best preserved ancient towns in Bosnia and Herzegovina, American magazine Thrillist recently included Jajce on the list of the most breathtakingly beautiful little towns in the world. The people of Jajce were overjoyed to hear the news, and Edin Hozan, the mayor of Jajce Municipality, is thrilled to hear that people around the world know how beautiful and special his town is. 
– We're honoured to be on the list. Jajce is in many segments different from most of the other towns in B&H. It is endowed with stunning natural beauty, and in the past year we endeavoured to be different. We're in the top three most desirable tourist destinations in B&H, and as of this year our town centre has a unique look featuring a square you can come to and leave from through centuries' old gates.
Better Living Conditions
Jajce is reputed as an open air museum. How much funds does Jajce Municipality invest in conserving and developing the town of Jajce as a treasured natural and historic gem in B&H?
– Jurisdictions over the conservation and protection of Bosnian and Herzegovinian natural and historic heritage are split. Actually, there's a law that lays down the duties, powers and competences in this segment, and state government should be the largest investor when it comes to protecting the country's cultural and historic heritage. Naturally, since some of these cultural and historic heritage sites are situated in our municipality, we invest a substantial amount of money every year in renovating, repairing and conserving them. In regards to the natural attractions, i.e. the most beautiful and popular sites in our municipality such as Pliva Waterfalls and the neighbouring park, the park next to Mlinčići (watermills), and the green areas around our lakes, special programmes are implemented each year as part of an ongoing effort to keep them clean, tidy and well-maintained. I believe that all of us, including higher levels of administration that have the exclusive competence in this matter, need to do much more.
What are your priorities at the moment?
– I've always wanted and planned to do as much as I could for our municipality when I become mayor. I'm convinced there's a lot of potential and things you can do, all it takes is to work a little more, try a little harder and put our hands together to create better living conditions for our community. Unfortunately, in the previous period we had to deal with the basic services, such as water supply, wastewater (sewerage) and road networks… and we've invested most of our money, effort and energy in resolving these issues. These projects are still being implemented throughout Jajce. Tourism and agriculture are particularly important to us. We're trying to improve these two sectors, i.e. use the tourist potential we've got. On the other hand, we're also trying to keep people from fleeing the rural areas and to support small food producers in an effort to revive and keep our countryside attractive for the younger generations.
The coronavirus pandemic has affected the tourism industry. What are people working in the industry in Jajce doing to keep their business running, and how are they preparing for a fresh start once the virus is under control?
– Last year has been really tough. The municipality provided financial assistance to all businesses that were subject to an operation ban implemented to limit the spread of the coronavirus, including catering businesses which were the greatest in number. We got involved in all kinds of support programmes to save the tourist season as much as we could. The aim was to survive 2020. Workers in the tourism industry have had a really difficult year. I believe that the tourism sector, together with the hotels and catering sector, is ready for a fresh start, and with the recent investments in these sectors the period ahead of us seems very promising. We hope that life will return to normal because this situation has put an unbearable strain on our economy and threatens to shut down a large number of businesses. We're planning to do as much as we can to help and make it easier for them to start the new tourist season.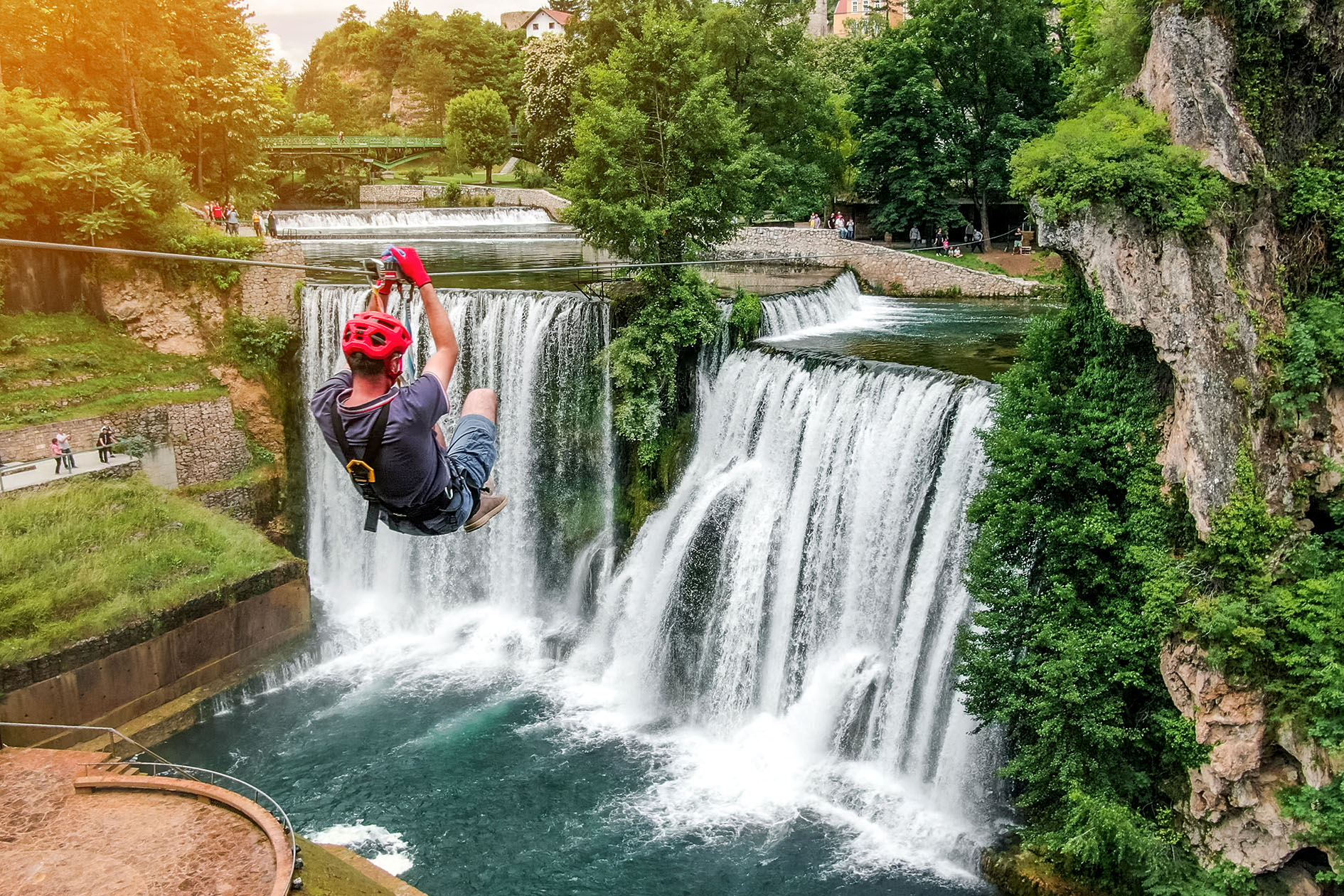 Over the course of the past year, we supported the Odmori u BiH initiative (Go on Holiday in B&H) organised by the Bosnian and Herzegovinian Tourist Board. The promotional campaign was launched in Jajce under the slogan Have the best holiday in your own country – go on holiday in BiH! Jajce will remember the year 2020 as an important year in its tourist offer because it saw the launch of one of the largest tourist attractions in town: a 250-metre long zip line spanning one of the world's most stunning waterfalls—Pliva Waterfalls. The River Pliva enters the River Vrbas right here and that is what makes this adrenaline attraction quite unique. Thanks to these activities, the number of foreign and local tourists has increased and ranked Jajce in top three most desirable tourist destinations in B&H.
Building an Image is Important
The tourism industry could flourish in B&H. In your opinion, what should state government do to make this happen?
– Simply, each level of government has got its duties and responsibilities. Everything always depends on state government and state policy. In general, the key to success is to build a country image. Political stability, security, diplomacy… these are all factors that have a direct impact on economic development, especially in the tourism industry.
Do you have a favourite travel destination? 
– There are many gorgeous places in our country and it's difficult to pinpoint any one place in particular. If we talk about locations beyond Jajce, then it's the Old Bridge in Jajce, Baščaršija in Sarajevo, Buna, Una in Bihać… If we talk about locations in Jajce, then it's certainly Mlinčići and the surrounding area, and the lakes we have here.
How do you spend your free time?
– I've got very little free time, really. I usually spend it with my family, but I often use it to go to events and gatherings I'm expected to attend as a mayor.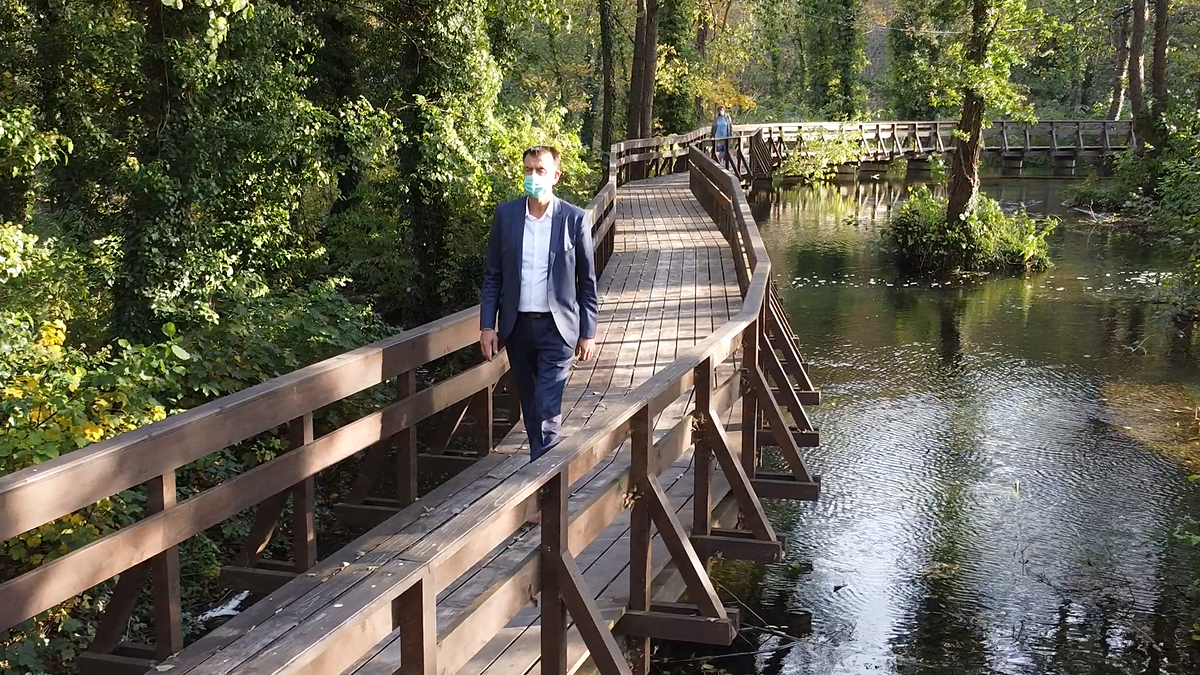 Is there an author you always like to go back to?
– Yes, Meša Selimović.
Where do you see yourself in ten years?
– In ten years, I see myself happily living in Jajce, which is going to become a more beautiful, developed and modern municipality than it is now in every sense of the word.
---
Cultural Events in Jajce 
A series of cultural events complements Jajce's tourist offer. Some of them are: Plivske omahe (a spiritual poetry and music festival), B&H Theatre Games, Nikola Šop Poetry Days, September Evenings, Days of the Anti-Fascist Council for the National Liberation of Yugoslavia, "Youth Days", Waterfall Jumping Competition, Days of the Middle Ages, International Folklore Festival "Vlatko Jurić Days", Fine Arts Colony, Tourism and Eco Products Fair, International Festival of Marching Bands, Children's Folklore Festival, and Jajce Bike Tour.