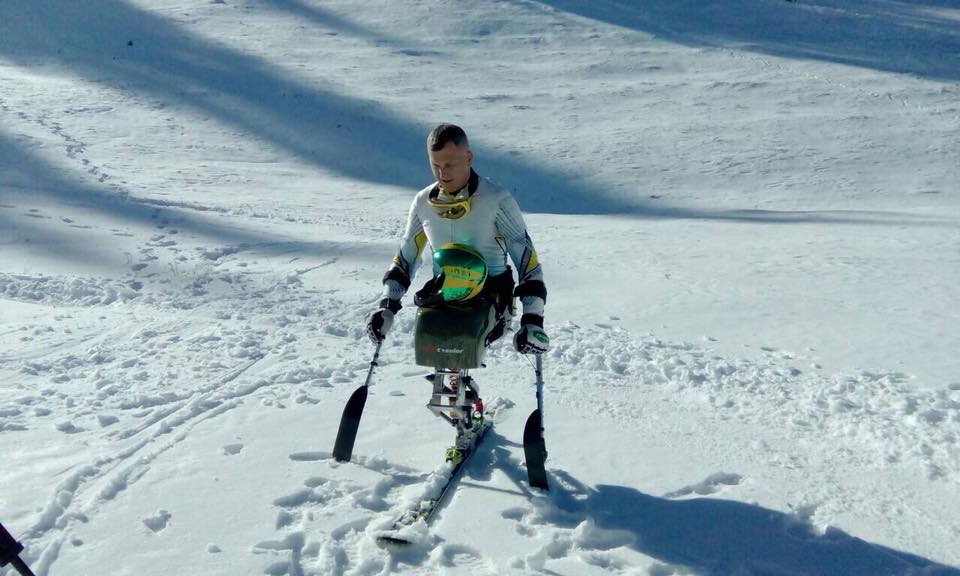 Fahrudin Ćatović, Stronger than Life
A severe wound he sustained as a teenager resulted in the amputation of both his legs, but with his fighting spirit he has showed that he does not need them after all, as he flies down the snowy slopes reaping success along the way
Written by: Elma Zećo
People who have had the chance to meet Fahrudin Ćatović (40) describe him as a man who does not strike them as someone with a physical disability. He usually wins people over with his energy. Fahro, as he is called affectionately, does not know how that works exactly. His physical strength became evident when he started playing sports subsequently winning a number of awards. Nothing could stop him, not even the wounds he sustained during the war – he lost both of his legs as a 15-year-old. His wife Azra says that, "God wanted to take him to heaven on three occasions, but Fahro came back each time."
---
Adrenaline drives me to do it
"I don't have trouble sleeping before major competitions, but there's a certain level of positive performance anxiety, or rather a certain dosage of adrenaline, thanks to which competitors can better focus on the goal—the best possible technical performance and the best time. We're talking about milliseconds so everything is based on calculations."
---
My Path in Sports
Even though his sports story is short, over the course of just a few years, particularly in skiing, he has had great success. Wherever he goes to compete, he comes back carrying medals. He became the first Paralympic super-G racer, and later on he was invited to participate in the Winter Paralympic Games in the South-Korean city of Pyeongchang, following a series of competitions.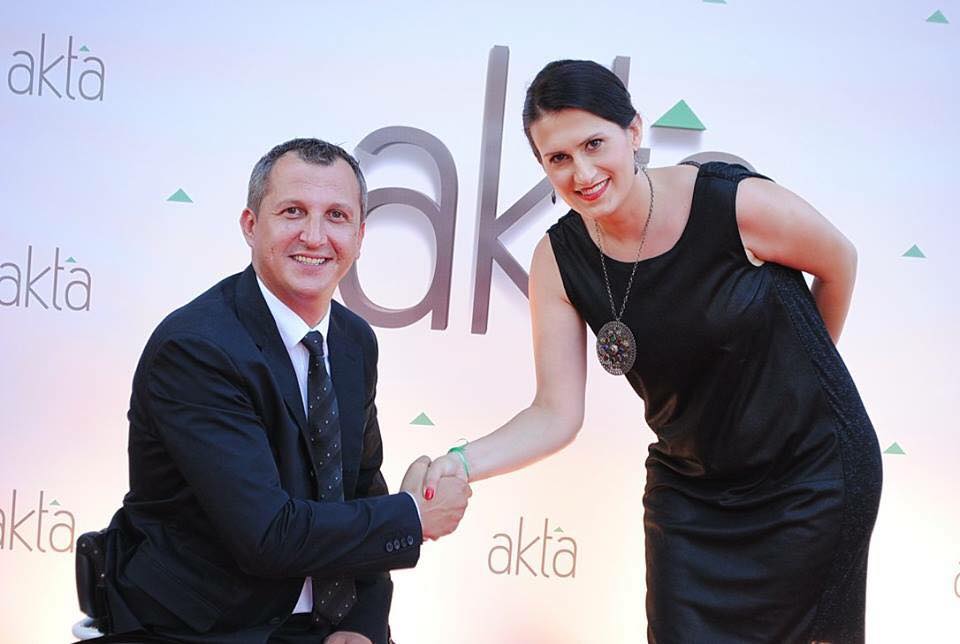 "Skiing is a demanding sport. You're on the move all the time, you go from one ski resort to another, from one competition to another; you're either on the slopes or in the van. In order to train, we'd usually get up at 4:30 am, or 6 am at the latest, because our training sessions were conducted in the morning; we'd wrap up for the day by preparing the equipment and skis for the next day," that is how dynamic the past few months have been for Fahro, who has been completely dedicated to skiing, months before the Paralympics. His wife Azra has been very supportive and has taken it upon herself to take care of the family and their business.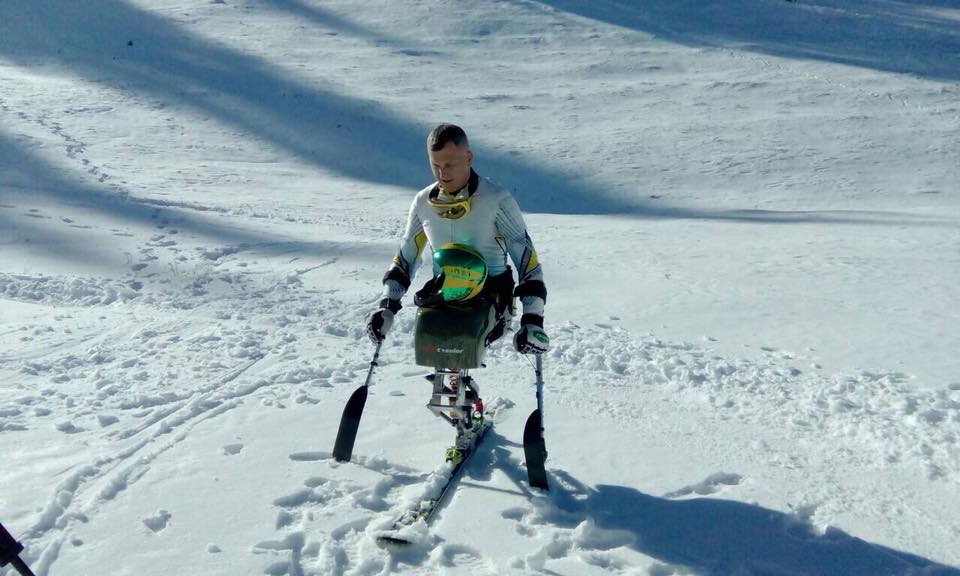 Fahro says that he started to partake in skiing competitions by accident. He was quite successful at hand cycling, but then his wife decided to enroll him into a skiing school near Salzburg for his birthday, because there were no such schools here for the disabled in the sitting category.
"Our goal was for me to give it a try and see if it worked, because if it did, I could ski with my family recreationally. However, it worked smoothly from the get-go. When I tried skiing for the first time, it was love at first sight. The second or third day after I completed the training in terms of skiing techniques, I was already on top of the mountain, skiing in full swing. I could never have imagined that I would be this successful at this new sport of mine," says Fahro, who plans to start using any free time for skiing.
"I would flee from work and cancel activities in my schedule in order to ski. Since you cannot not see me on the slopes on my mono-ski, the Paralympic Committee's employees approached me at one time and invited me to try competing for the national team. That's how it all began."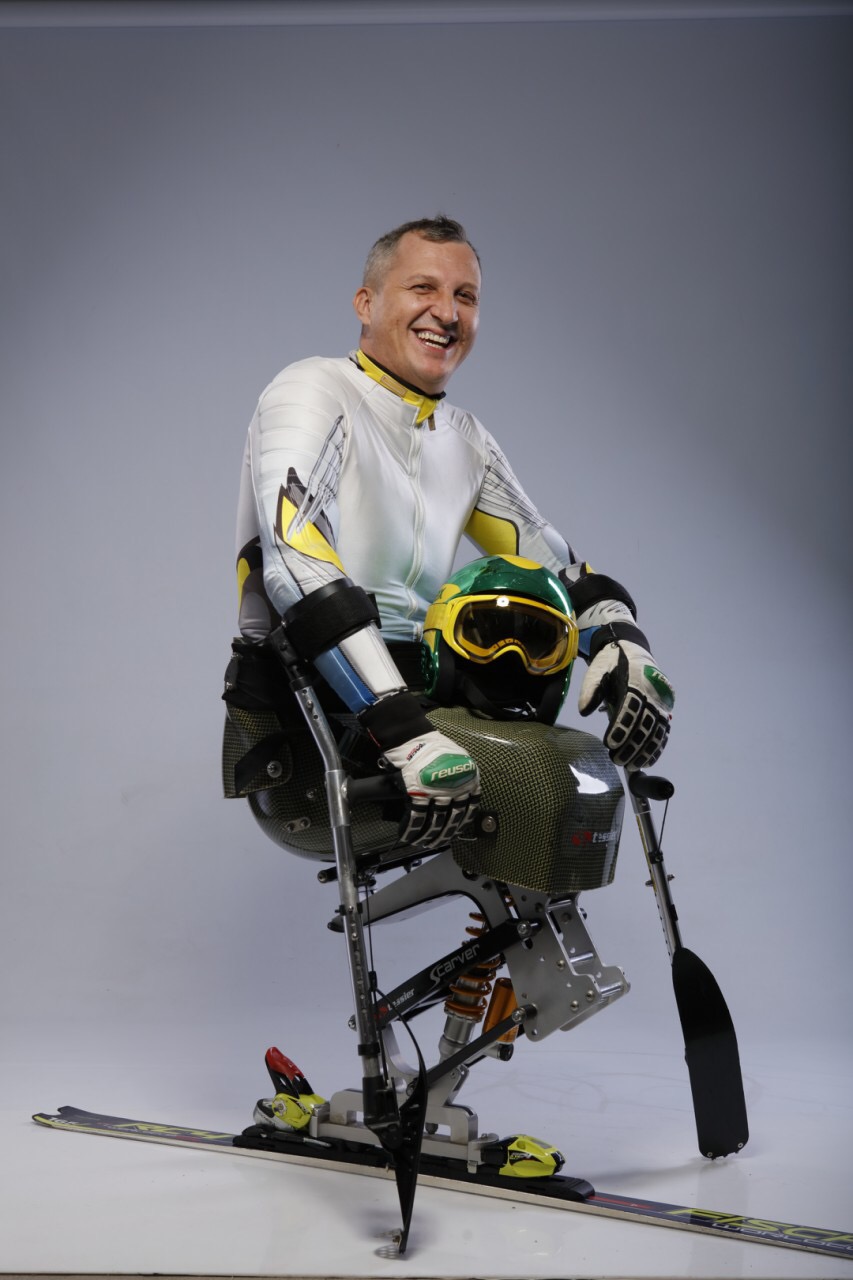 Fahro loves difficult and steep slopes, and he is very anxious to go to a skiing adventure in Kitzbühel, a resort in Austria.
"Kitzbühel is extreme, and I don't think I'm quite as ready for it yet, but in the foreseeable future, I'd love to go there."
---
Positive Environment
"From the moment I was wounded, I was quick to accept the reality I was living in and I adjusted my life to that reality. I'm fortunate enough to be surrounded by good people. We always complement each other, and I don't feel that I'm deprived of something in life.
---
Fahro is light spirited and an extremely bold man. One could tell that he was brave at heart even when he was a teenager who voluntarily joined the BiH Army to defend his country. All the things that he has been through have not slowed him down, because he did not allow it.
"I was wounded five times. My parents had a hard time accepting that I could no longer walk, but life had to go on. I always try to crack jokes about being disabled, because that's my philosophy," attempts to explain Fahro, who still has not managed to put together the story of the three near-death experiences he has survived.
"It all happened so quickly. There are these segments, and they require time to be sorted out and put together into a single film. However, I forget to do it. I think of this only when somebody reminds me of what had happened to me. I woke up, and that's what matters the most. There's a reason I stayed alive."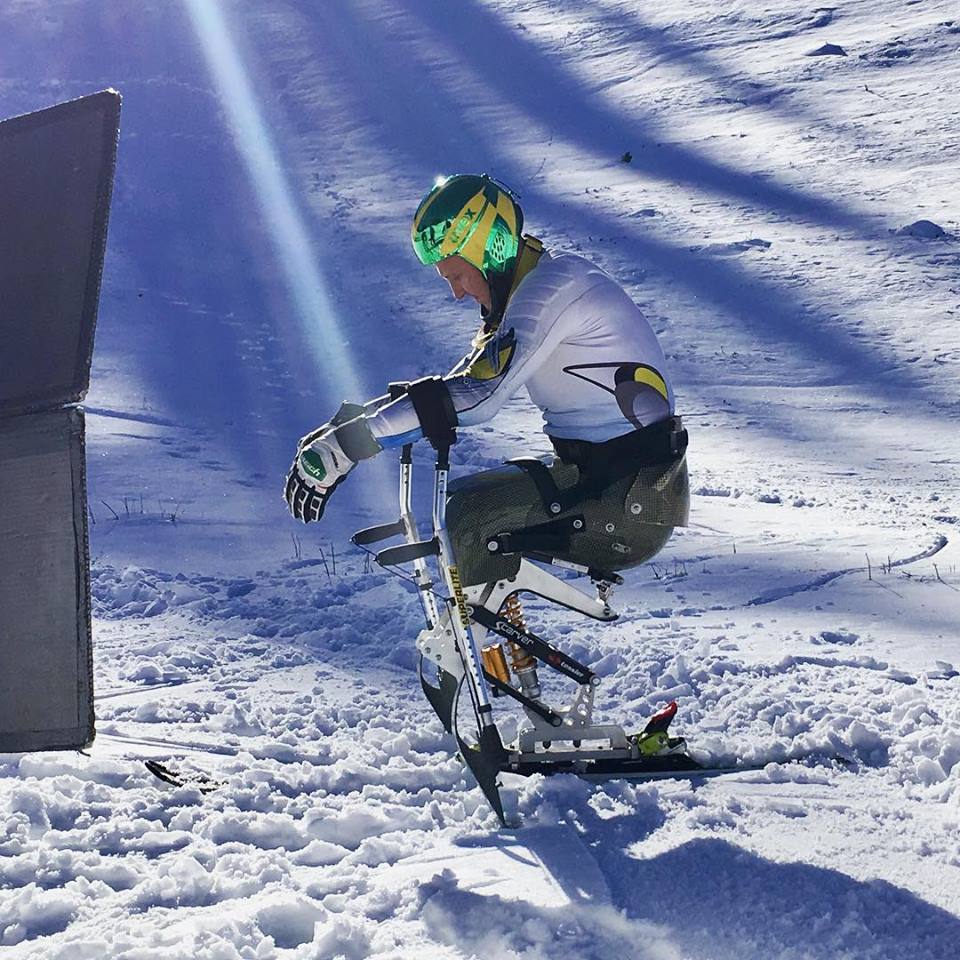 Wind at my Back
Before marrying his then-girlfriend Azra, Fahro was the manager of the popular band called Zabranjeno pušenje. Today, he is father to three daughters. Together with his wife, he has built up the reputation of their private company which is active in various branches of business. It is most renowned for its business website Akta.ba.
"We created a concept that's needed in this society, and that's the economy without which no social segment can function," says Fahro, who is trying to spend free time with his family and give back the love he receives on a daily basis as he keeps battling to claim a victory in skiing competitions.
"I owe it to them that I am able to keep moving forward even if I falter. My family is the engine that drives me."
---
Always Together
"My entire family takes part in the trips we go on together. We spend summers en route from Zadar to Šibenik, and winters in our amazing Olympic mountains, Jahorina and Bjelašnica. Lately, we have also gone skiing to the Ravna Mountain, and, of course, it's very easy for us to head out to Austrian ski resorts."
---