Hardly anyone can resist Fine Food's tasty delicacies once they have tried it. The brand won the hearts of Sarajevans in a twinkling. They could not wait to step outside the bakery to enjoy a few tasty bites, and many knew straight away that they would regularly come back for another treat.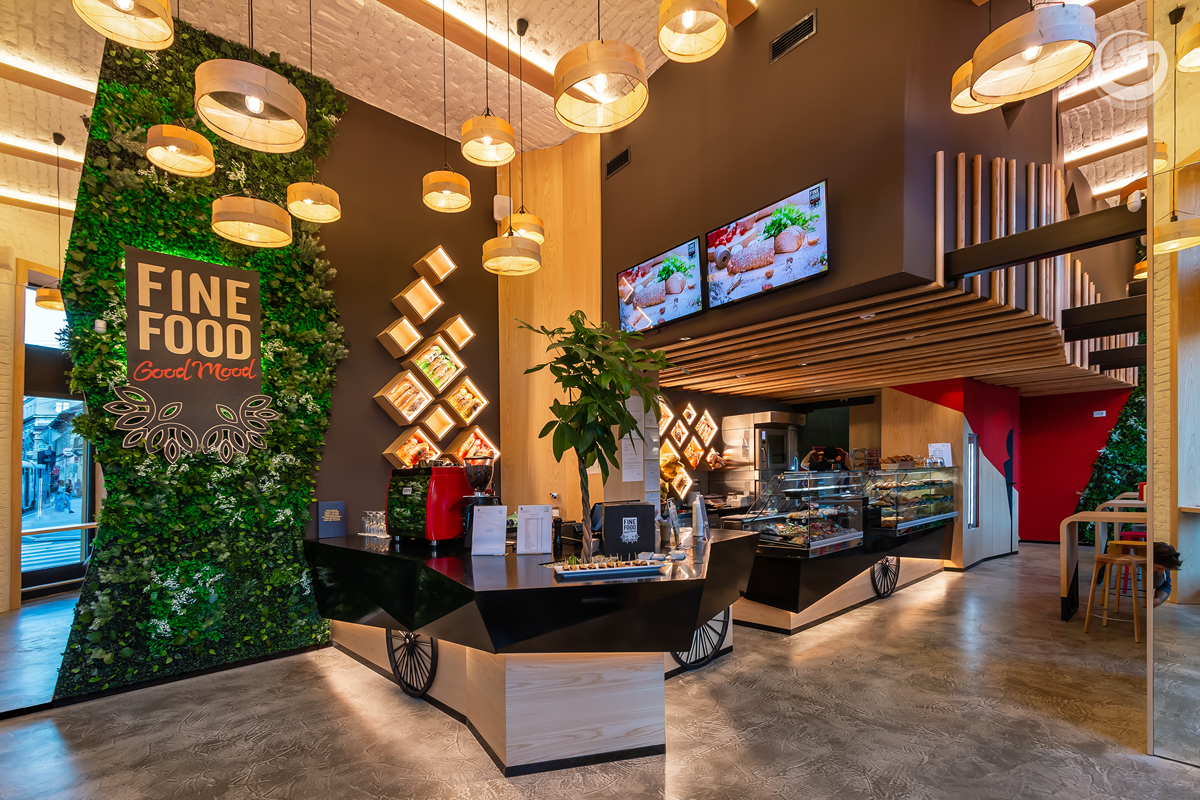 Authentic Taste of Traditional Bosnian Cuisine
Fine Food bakery business started to win people's hearts through stomachs in Sarajevo back in 2018. Even though it was established as a new brand on the Bosnian-Herzegovinian market, Fine Food won the market with a wide range of products including ready-made and semi-finished bakery products, pastries and confectionery. Through its own retail network and outsourced wholesale, Fine Food distributes its products in domestic and foreign markets. After the first few bites, you will enjoy the authentic taste of traditional Bosnian recipes and please your taste buds. That is because each product was developed with the help of culinary experts and made with carefully selected ingredients while also paying close attention to their quality and origin and making use of the latest food processing technologies. 
Restaurants in Popular Locations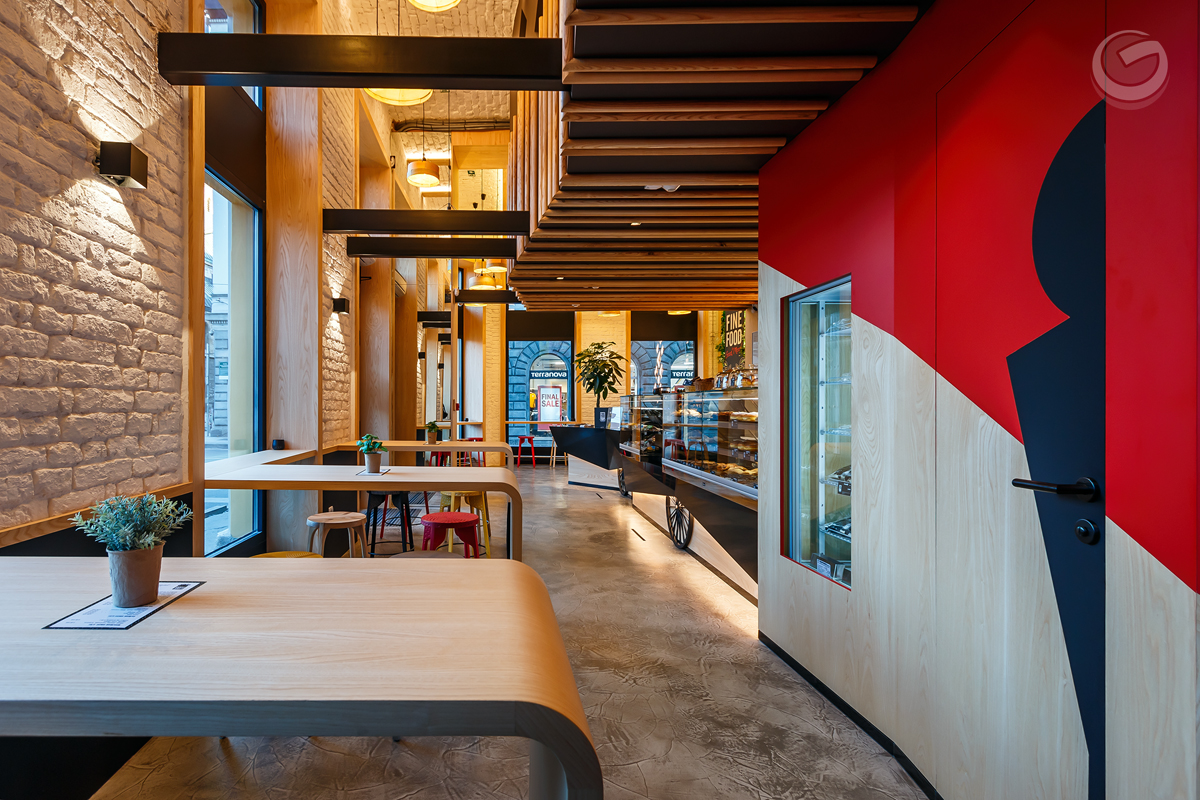 You cannot steer clear of Fine Food bakeries in Sarajevo because the company operates a wide retail network. The three most popular locations are on Titova Street, near the National Theatre, and across the street from the Sacred Heart Cathedral. Anyone looking for a bite to eat in a cosy ambiance can enjoy Fine Food's specialty items in a uniquely designed setting reminiscent of interior design styles found in some of the world's capitals. Customers flock to Fine Food bakeries to pick up popular sliced loaves of bread wrapped in plastic for hygienic reasons and super tasty artisan bread products. Those who want to eat a warm meal, such as seasonal soup, a perfect sandwich or other fresh and tasty savoury dishes, also stop by one of these bakeries. In addition to a wide variety of bakery products and pasties, they offer modern delicacies for those who have a sweet tooth such as oat meals and cookies, and soon enough the offer will also include something completely new on the market in Sarajevo—a dessert served in a glass.
Traditional Food Products Found on Supermarket Shelves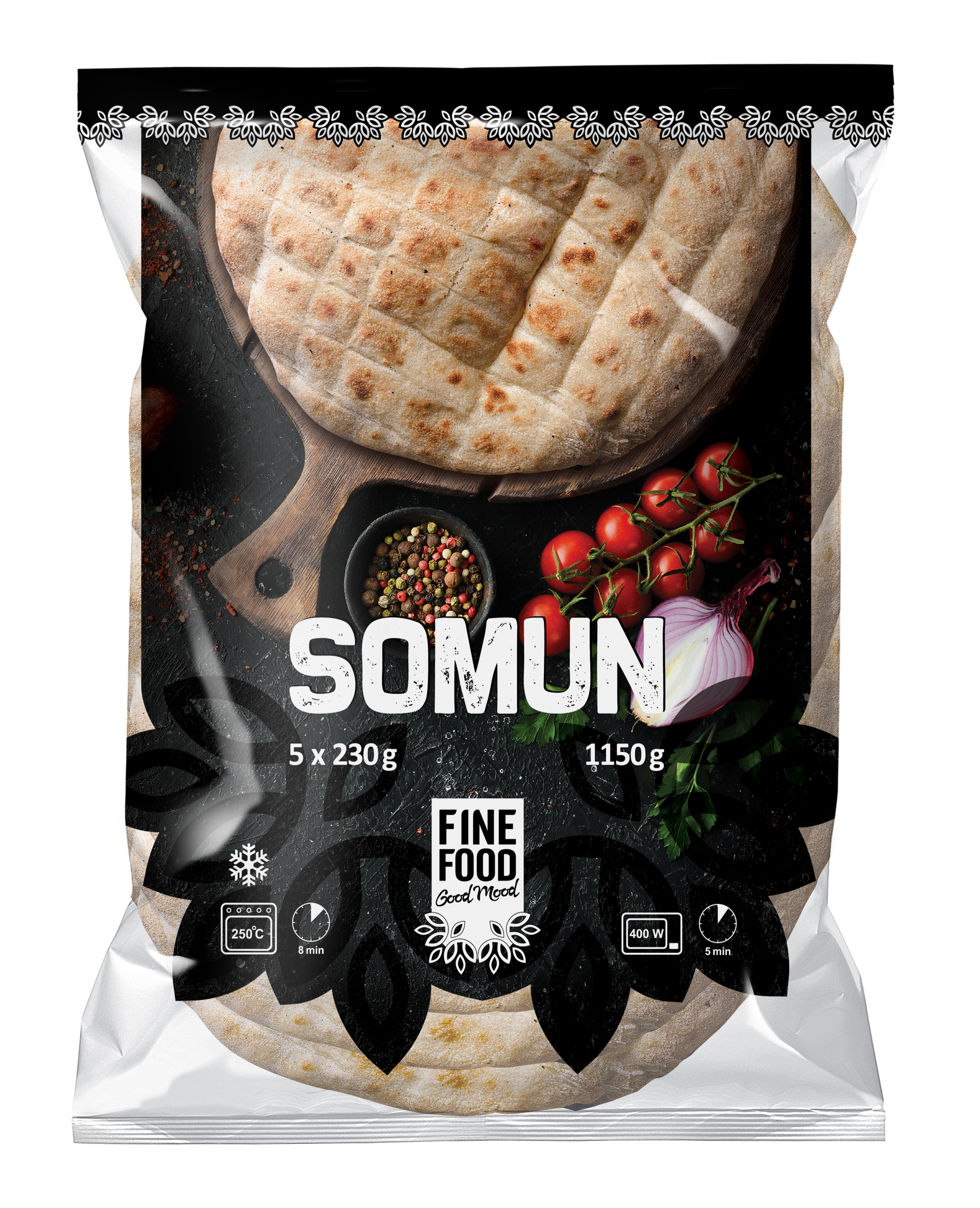 All those who like to frequent Fine Food bakeries were pleased to learn that their favourite products became available on supermarket shelves in Sarajevo. People like to buy products such as frozen pita (pie), somun (a soft, chewy flatbread), pizza dough and phyllo dough to stock up on at home so that they can serve and eat delicious meals whenever they need a quick meal or when they are too tired to cook. Frozen meals have an undeserved bad reputation, because industrial freezing allows preservation of nutritional value in food better than any other method, which means that Fine Food products are nutritious and fresh. We all know that baking a pie requires skill and time, but chefs at Fine Food made it easier for you—their offer includes a spiral-shaped pie with the perfect balance of filling and jufka (dough), which is why it is a real culinary delight. It was rather surprising that Fine Food's packaged somun was just as fresh as the freshly made one. Even though it is a very simple food product which requires just three basic ingredients, only the true masters of the art of cooking, just like those that work at Fine Food, can make the real somun!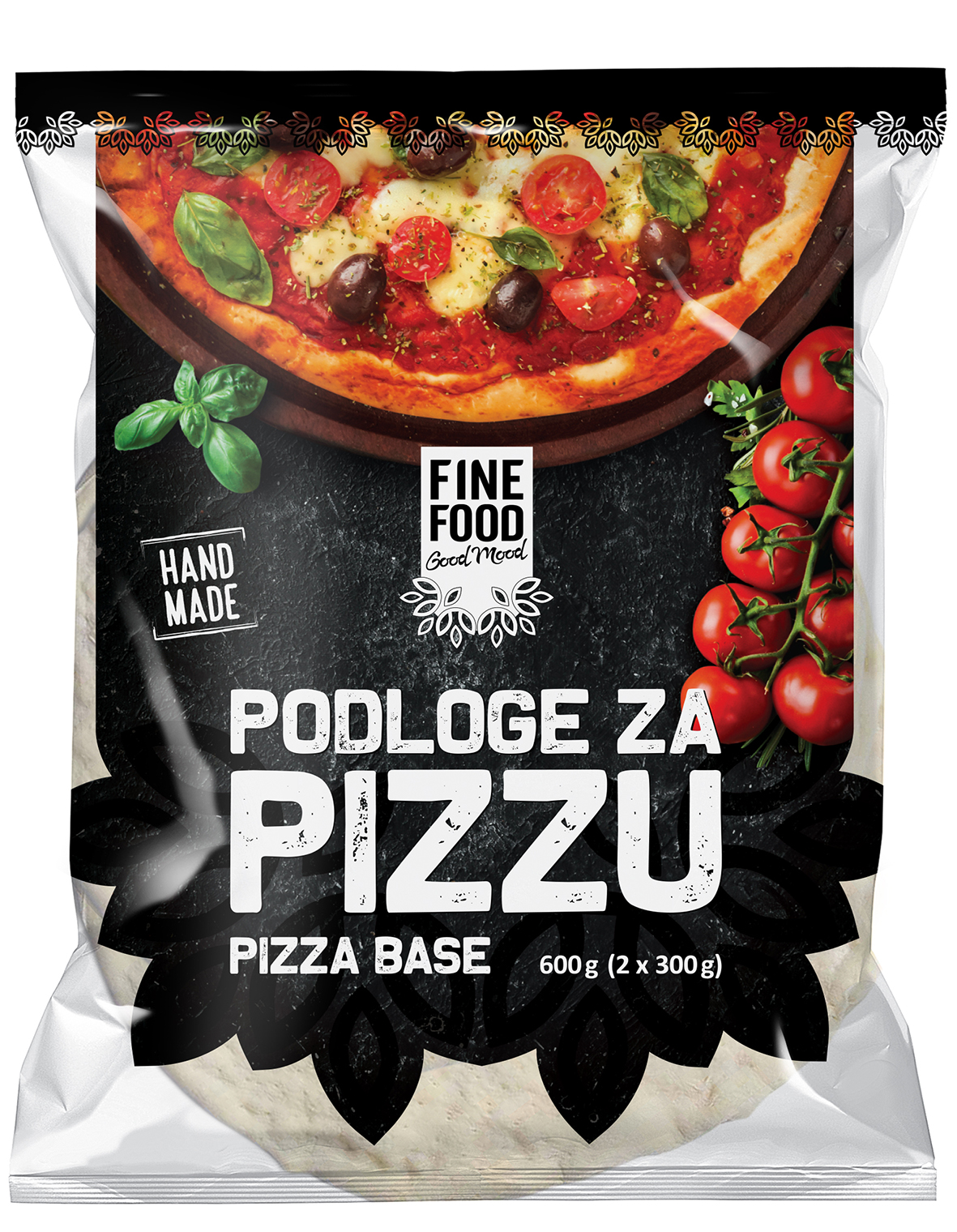 Many people do not like to wait for the dough to rise—even the pizza dough—so if you want to make one of today's most popular meals, Fine Food pizza dough is the best choice for you. Easy to bake and the perfect combination of quality and speed, it is made using a unique recipe created by an Italian chef. All you need to do to make a perfect pizza like the one you eat in Italy is to add the ingredients of your choice on the frozen dough and bake it in the oven for a few minutes. This is the best choice for consumers who fancy eating authentic Italian pizza at home within minutes and for catering business professionals who want to simplify their business processes by reducing costs and avoiding obstacles they may come across in making the perfect pizza dough.
Fine Food's Mission and Vision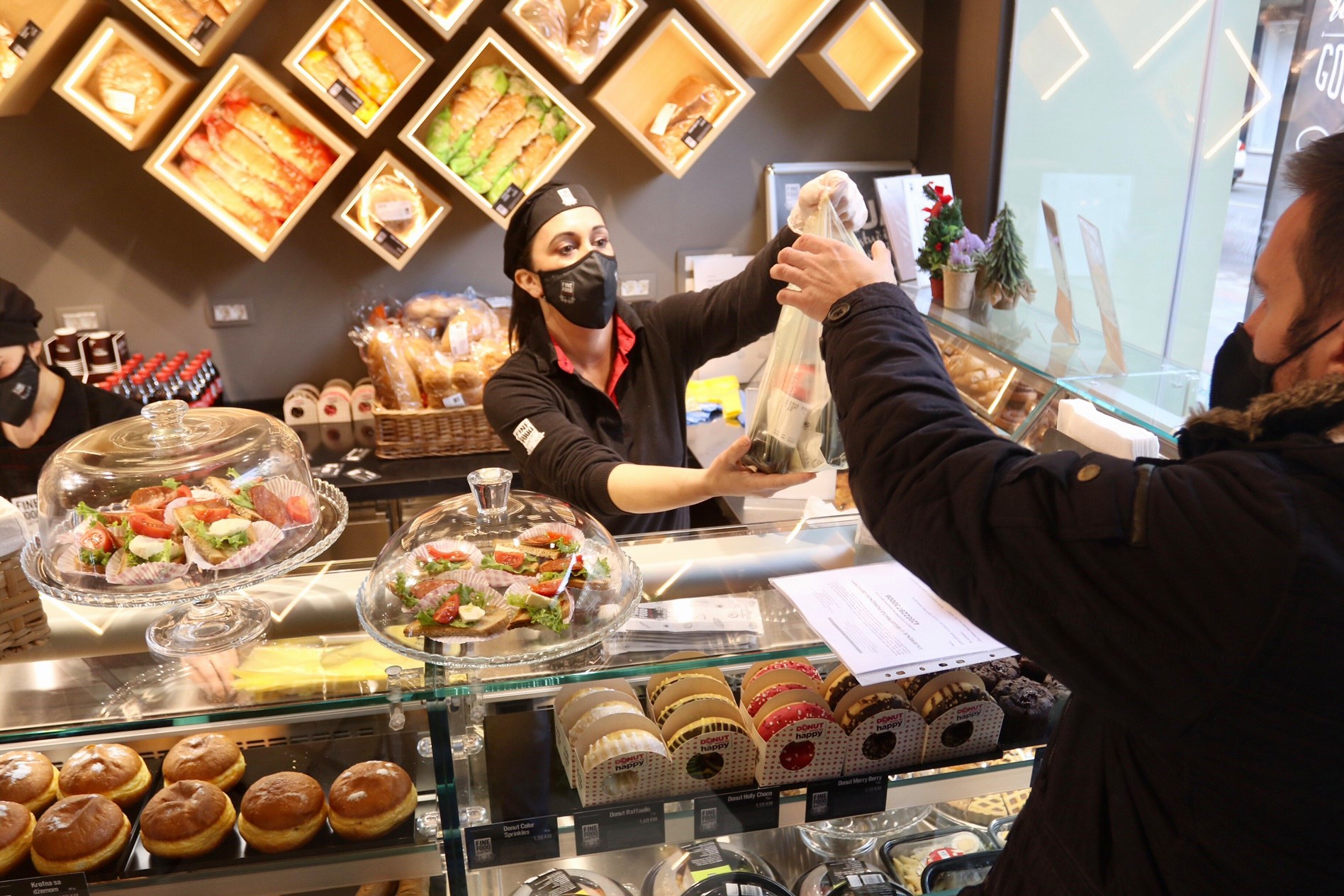 When Fine Food began to operate, its mission was to become a market leader in the bakery and catering industry in the domestic market as well as customers' "first-choice" in this segment. The focus of the effort was to satisfy the food demand by offering high-quality food products through the company's own retail network, retail chains, catering establishments, franchise businesses in the domestic market, and through exporting into foreign markets, constantly staying on top of market and technology trends. Through business ventures, i.e. the franchise model, right now Fine Food runs three franchises in Bosnia and Herzegovina, and this is only the beginning. Fine Food aims to strengthen small businesses and business owners in this branch by offering affordable franchise opportunities and sharing its know-how, and this is why other companies want to become a part of this story. The fact that all major companies are making an effort to foster corporate social responsibility by creating a better environment in the society they live and run business in by making donations and providing support to major projects goes to show that Fine Food is on the right track. It is important to note that Fine Food is an eco-friendly business. In its production facility, it installed a deep freezer which uses carbon dioxide to rapidly freeze any type of food products, and is the only food processing business in Sarajevo that uses this technology.
---
Continuous investments in the company's food production facility and employee training and development, the use of the latest technology in production processes and international certificates such as ISO 9001:2015, HACCP, IFS and Halal serve as a guarantee of quality of Fine Food products.