The market for accessible tourism is one of the fastest growing, but still the least developed one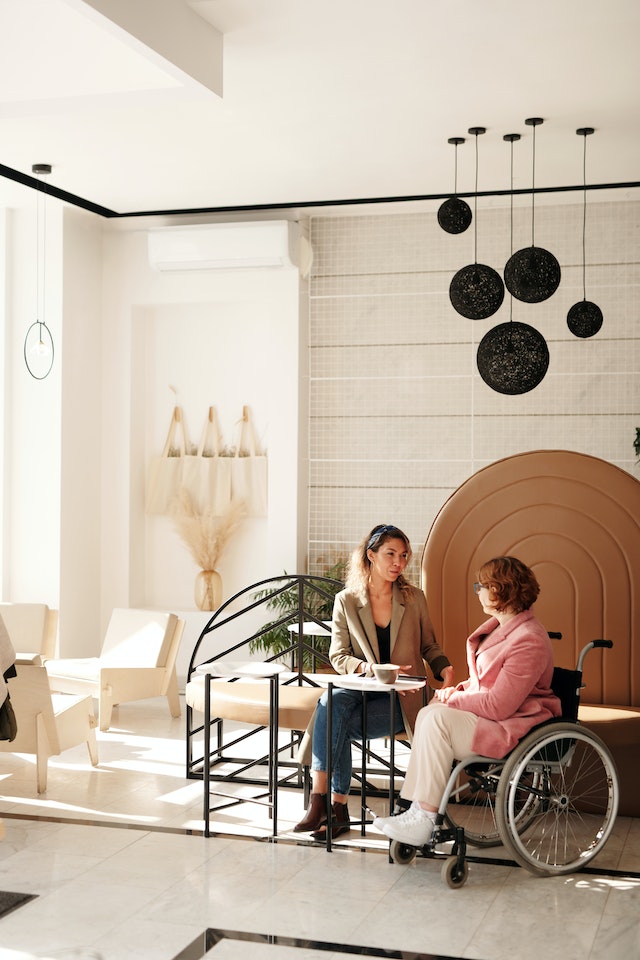 Photo: pexels-marcus-aurelius
Regardless of whether it involves people with a disability—hearing, vision or mobility impairments, people with temporary injuries, elderly parents in a wheelchair due to hip or knee injury, or people with allergies, accessibility is a topic that affects a massive number of people at one age or another.
Accessibility as a Standard
The World Tourism Organisation has identified the accessible tourism market as one of the fastest growing and yet the least developed one. Despite the upward trend, the hotel and hospitality industry has largely overlooked the importance of accessibility.
That is the reason why the aim of the first worldwide standard on accessible tourism for all—ISO 21902:2021 Tourism and related services / Accessible tourism for all / Requirements and recommendations—was to ensure equal access and enjoyment of tourism by the widest range of people of all ages and abilities. It can be achieved by following guidelines on the key aspects of policy making, strategy, infrastructure, products and services. 
The standard is addressed to all stakeholders involved in the tourism supply chain, and its application at local, regional, national and international levels will directly contribute to the achievement of important goals of sustainable development such as decent work for all, sustainable economic growth, and the reduction of inequalities.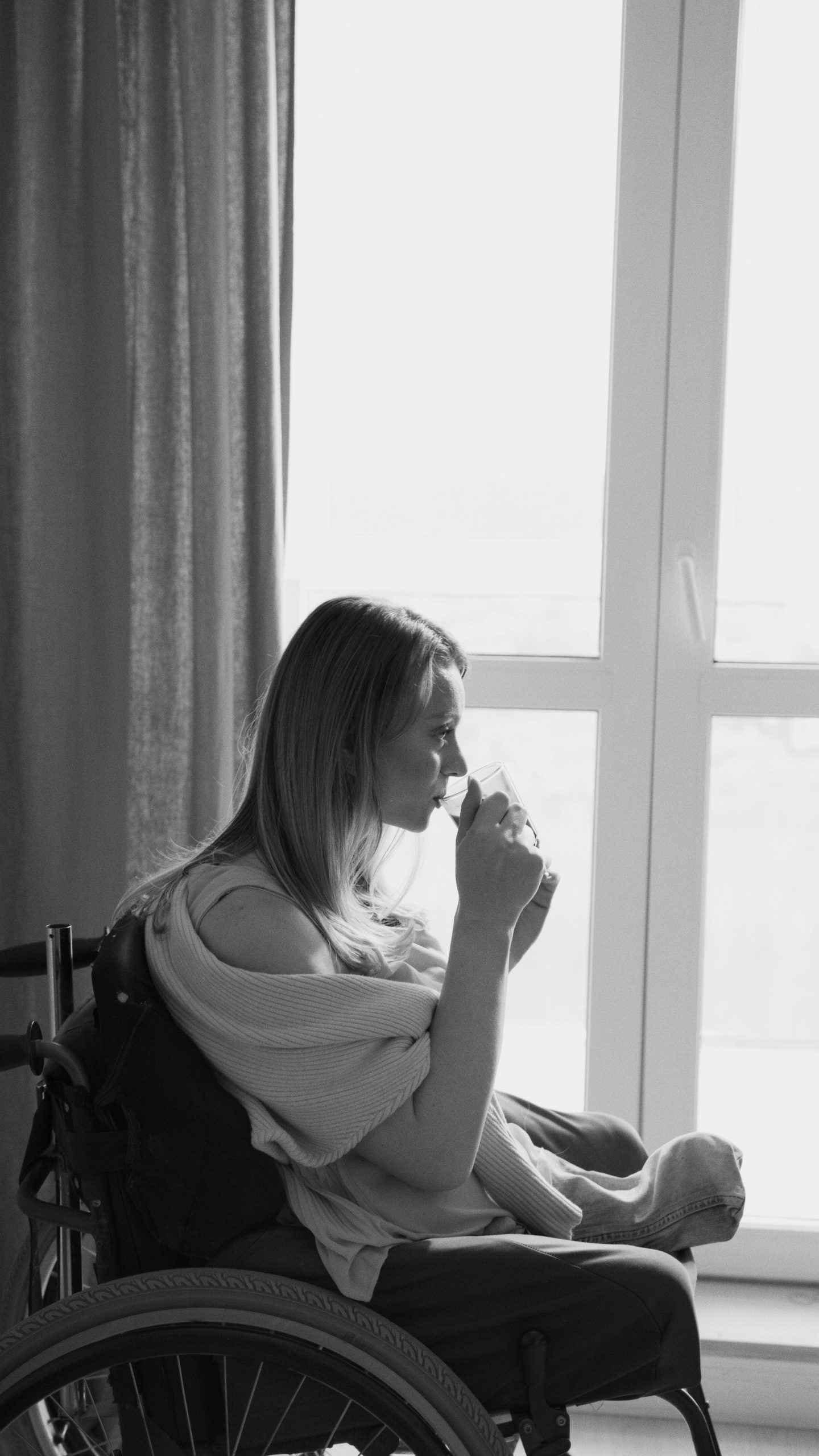 Photo: pexels-artem-podrez
Scandic Hotel Chain
Since there is not much awareness about the importance of accessibility, a large number of hotels is not accessible, and those that are view accessibility more in terms of compliance rather than benefit, so they do not promote their accessible features enough.
Scandic Hotels is one of the few positive examples in this regard. Headquartered in Stockholm, Sweden, and operating a network of about 280 hotels with 58,000 hotel rooms, it is the first hotel chain in the world to have developed an accessibility standard that ensures that all Scandic hotels are accessible to everyone. The standard covers 159 points, 105 of which are mandatory at all hotels. At newly built Scandic hotels or those that need to be refurbished, all 159 points apply. The standard encompasses everything offered by the hotel, from car park to allergy-friendly rooms.
These rooms are equipped with state-of-the-art air purifiers, mattresses, pillows, and bed linen. Special cleaning techniques are used to remove harmful irritants such as germs, airborne mould, and house dust mites.
This approach creates an environment that helps people with allergies and asthma enjoy a peaceful night's sleep away from home. If we consider that hotel guests spend 8-10 hours in their hotel room on average, which exposes them to new environmental conditions that could set off symptoms, rooms where guests can breathe clean air significantly reduce the possibility of discomfort. For business travellers, a good night's sleep can mean the difference between a great and an average meeting; for families and holidaymakers it means worry-free exploration of new places. That is why people with allergies look for hotels that meet the needs of travellers with allergies when planning a trip.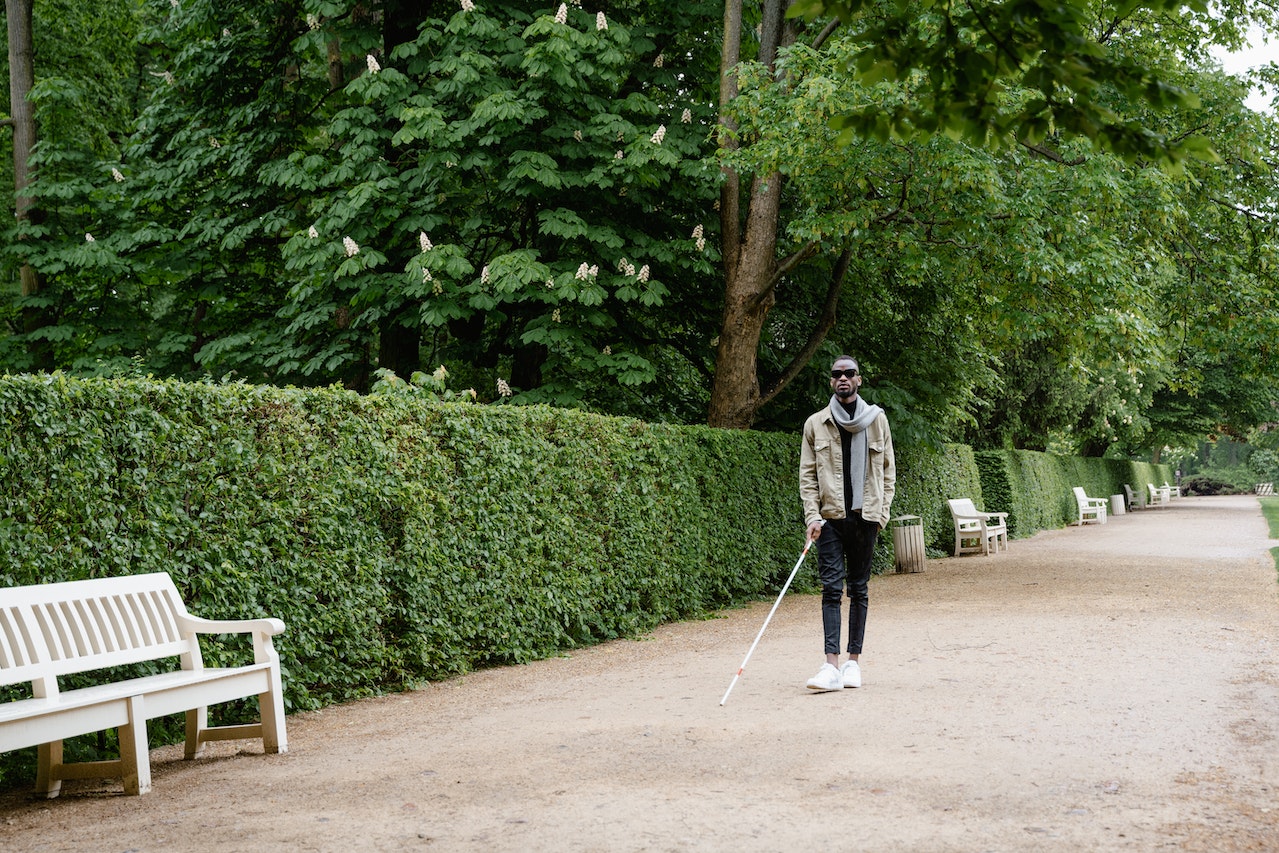 Photo: pexels-mart-production
Unify the Practice
Intensive discussions are underway on accessibility features for people with permanent disability or reduced mobility as well as blind and partially sighted people. Unlike the US, where everything is clearly defined by The Americans with Disabilities Act, practices in the provision of accessible facilities and services in Europe vary largely.
When it comes to physical disability, emphasis is placed on the following accessibility features:
– a room without thresholds;
– height-adjustable beds;
– adjustable bathroom equipment (position of the sink, shower, and handles) and accessories (towels, soap dispensers, etc.) that allow easy access for wheelchair users; 
– slip-resistant flooring solutions.
To improve accessibility when it comes to sensory impairments, the hotel industry should take into account the following recommendations:
– install indirect lighting and dimmers;
– install curtains to control sunlight;
– use high colour contrast in the bedroom and in the bathroom (for instance, an all-white bathroom is very difficult to use);
– avoid sharp objects or furniture, i.e. use soft materials and furniture with no sharp edges;
– place the coffee and tea set on the desk, not in the room cabinet;
– offer a braille floor plan;
– offer a braille emergency plan and other braille material;
– the room number should be clearly marked (on the door or the in the hallway in braille using high contrast colours and big size font);
– stair bannisters should be marked at the beginning and the end so people can feel it; 
– if possible, stairs should be marked on every step;
– in the lift the menu on the display it is recommended to have braille or a voice indication system.
To accommodate guests with hearing impairments, rooms should be equipped with visual alarms and visual alerting systems, vibrating alarm clocks, amplified telephones, and wireless TV headphones alarms for hearing impaired.
The situation in B&H
Available information indicates that no comprehensive research on hotel accessibility has been conducted in B&H.
However, many hotels in B&H are accessible to people who are not able to move, but they do not have accessible rooms.
These are some of the hotels with accessible rooms:
– Hotels Europa (2 rooms), Holiday (4 rooms), Hollywood (11) and Terme (most rooms) in Sarajevo; 
– Hotels Herceg (2 rooms) and Villa Regina (2 rooms) in Međugorje; 
– Hotel Mepas (4 rooms) in Mostar; 
– Hotel Grand (7 rooms) in Neum; 
– Hotel Mellain (8 rooms) in Tuzla 
– Hotel Courtyard by Marriott (2 rooms) in Banjaluka;