Many of us will agree that some of the most wonderful travel experiences we have ever had were by train. In addition to allowing us to travel to a holiday destination or work, there is a number of other advantages to railways—they are affordable, comfortable, and safe. They are the safest mode of land transport with the lowest incidence of fatal accidents. Trains are fully equipped to be our mobile office, but we can also take a train trip, view the sights along the way and forget all about stressful travel experiences.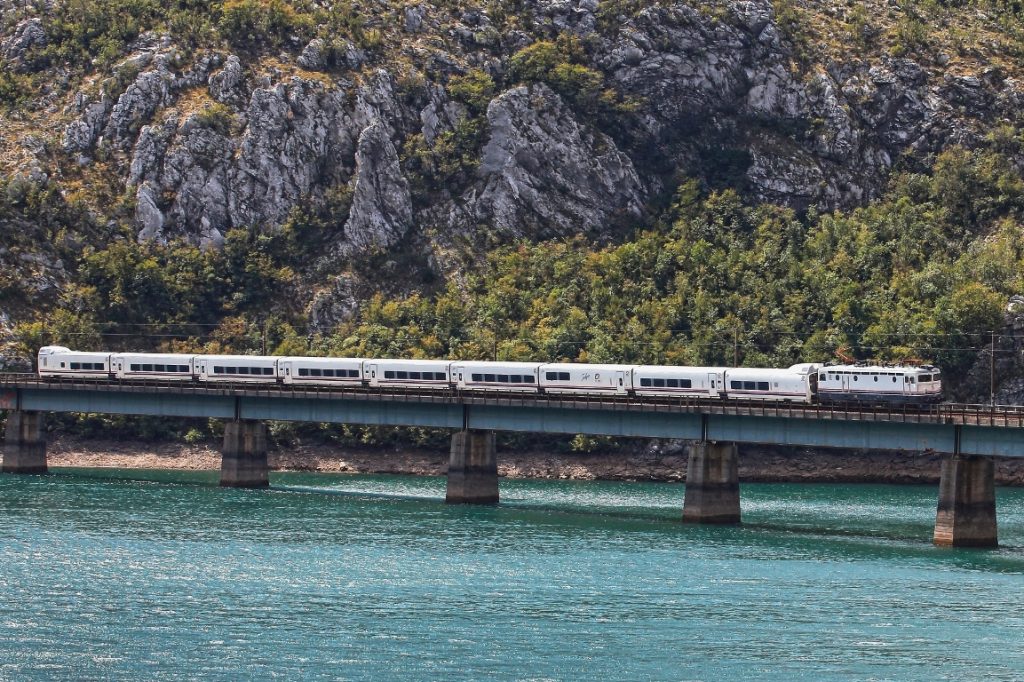 Photo: Željeznice FBiH
The EU has designated 2021 as the European Year of Rail to promote the use of trains as a safe and sustainable means of transport. Discover why in the text below.
Environmental Benefits of Railways
Rail is considered a safer, more reliable, and environmentally friendly transport mode than any other transport mode others because it has the lowest impact on air pollution, takes up the least amount of space, and is the most energy-efficient form of transport. Railways largely differ from other modes of transport. Compared to high-speed roads, railways take up less space, have a higher transport value, and emit the least amount of CO2 and N2O, thus reducing their impact on climate change and the environment. According to the European Green Deal, the European Union's goal is to cut greenhouse gases from the transport sector by 90% by 2050, so that a substantial part of inland land freight carried today by road shifts to rail and inland waterways.
The Role of Railway Transport in the Development of a Tourist Destination
The development of road and transport networks in specific destinations or to a travel destination plays a critical role in tourism development. A destination that has an efficient road infrastructure stands a better chance of using its capacities compared to a tourist destination that does not have a good road network.
Since the end of the 19th century, railways have played a significant role in making tourist destinations more attractive. One of the historical examples of how significant the role of railway traffic is in the development of urban tourist destinations in Bosnia and Herzegovina is the route of the "Tobacco Factory – Ilidža Banja" railway which began operation on 28 June 1892.
At the time, the best place for the people of Sarajevo to have a great time, particularly on Sunday, was Banja Ilidža. Local trains carried passengers to Banja. The train ride took about fifteen minutes, while a horse-drawn omnibus or a carriage ride took an hour. In the centre of the spa complex there were two hotels—"Austria" and "Hungaria". Between the two hotels, a spa restaurant facing the circular flower garden was set up. The restaurant was surrounded by a promenade called Wandelbahn leading up to the hotels and to Banja Ilidža Railway Station.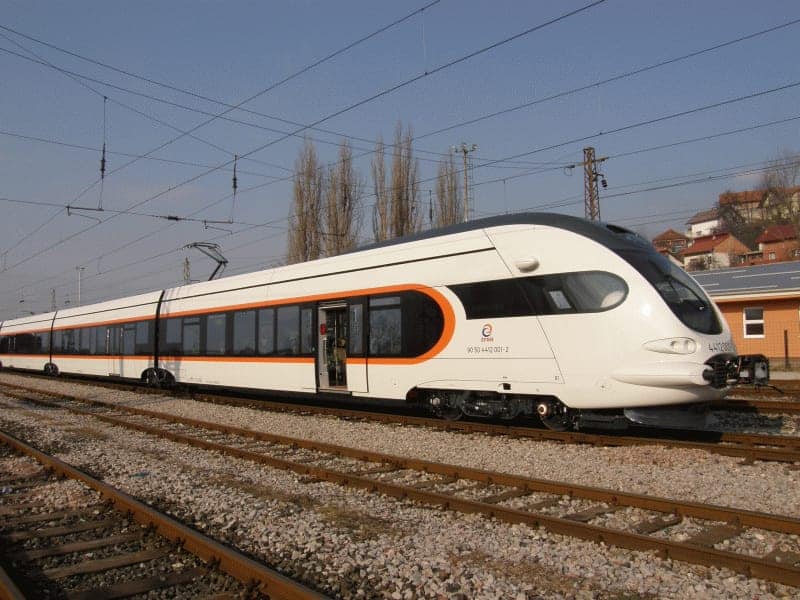 Photo: Vlada KS
The Impact of Rail Transport on Specific Forms of Tourism
Cycling tourism, or the so-called bike train, is as an example of the impact rail transport can have on specific forms of tourism.
In November 2018, the European Parliament supported the development of intermodal transportation by backing a proposal that will entitle passengers to take bicycles on board all trains. This includes high-speed, long-distance, cross-border and local services. Trains in European countries include a designated space to transport bicycles or even a separate bike car. For example, the Croatian Railways passenger transport operator offers around twenty bike cars on trains running from Zagreb to large tourist destinations, e.g. Split and Rijeka. In Bosnia and Herzegovina, Bosnian and Herzegovinian Railway's Talgo trains do not include a separate bike car, they only allow you to fold your bike on a train, and a one-way ticket costs BAM 7. 
Untapped Potential of B&H Railways
Today, tourist travel by rail to destinations in Bosnia and Herzegovina could be promoted as an experience and offer various services to tourists travelling by rail. It would need to include organisation, creation and promotion of tourist packages. 
In 2021, for the first time in a long while, an international train arrived in B&H. A Czech train called the "Sarajevo Express" brought more than 250 young Czechs to our country. They visited a number towns in B&H by train. Due to popular demand, Train Fest, as the Czechs called their visit, will come to our country this year too.
The vast potential of the railway is largely untapped. In Bosnia and Herzegovina there is only one fieldtrip programme that includes a train ride, the traditional tourist Rotary train "Along the Emerald Valley of the Una River". 
Before the outbreak of the Coronavirus pandemic, a unique trip on the Una railway and a tour of the protected area covering 19,800 hectares of stunning natural beauty and rich cultural and historical heritage was organised by "Una" National Park with the support of Bihać Rotary Club.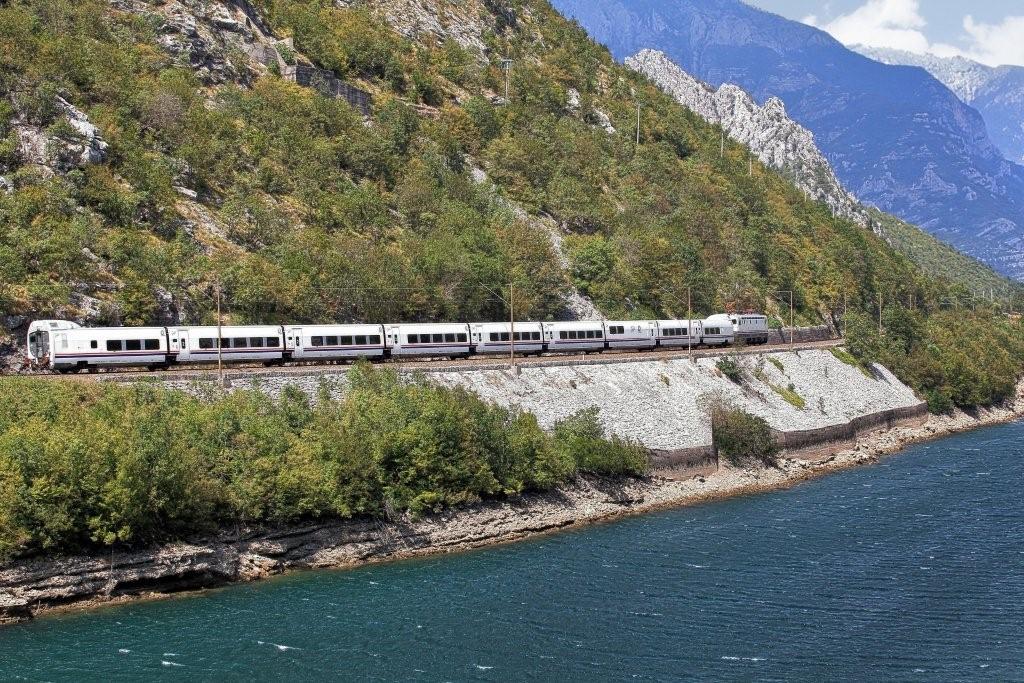 In April 2022, CNN ranked the Sarajevo-Mostar train route among Europe's top 10 most beautiful train journeys. In addition to the Sarajevo-Mostar railway, the list also includes routes connecting Florence and Naples, Barcelona and Montserrat, Nice and Ventimiglia, and others.
Photo: Željeznice FBiH
It would be a real shame not to recognise the role of the railway in the development of tourism because Bosnia and Herzegovina is a beautiful country that can offer tourists an endless array of attractive activities and give them an unforgettable holiday or weekend break experience and make them want to come back again.