Born in Sarajevo and residing in the United States, Dr Maja Zelihić, a Fulbright Specialist, an official global researcher in the US, Full Professor, and a Department Chair of the Advanced Management Studies at the Forbes School of Business and Technology®, in addition to serving as the school's interim dean, at the University of Arizona Global Campus, has a fascinating biography which shows just how passionate she is in her approach to science and how selfless and self-sacrificing she is about learning and sharing what she has learned with others in an effort to build a better future.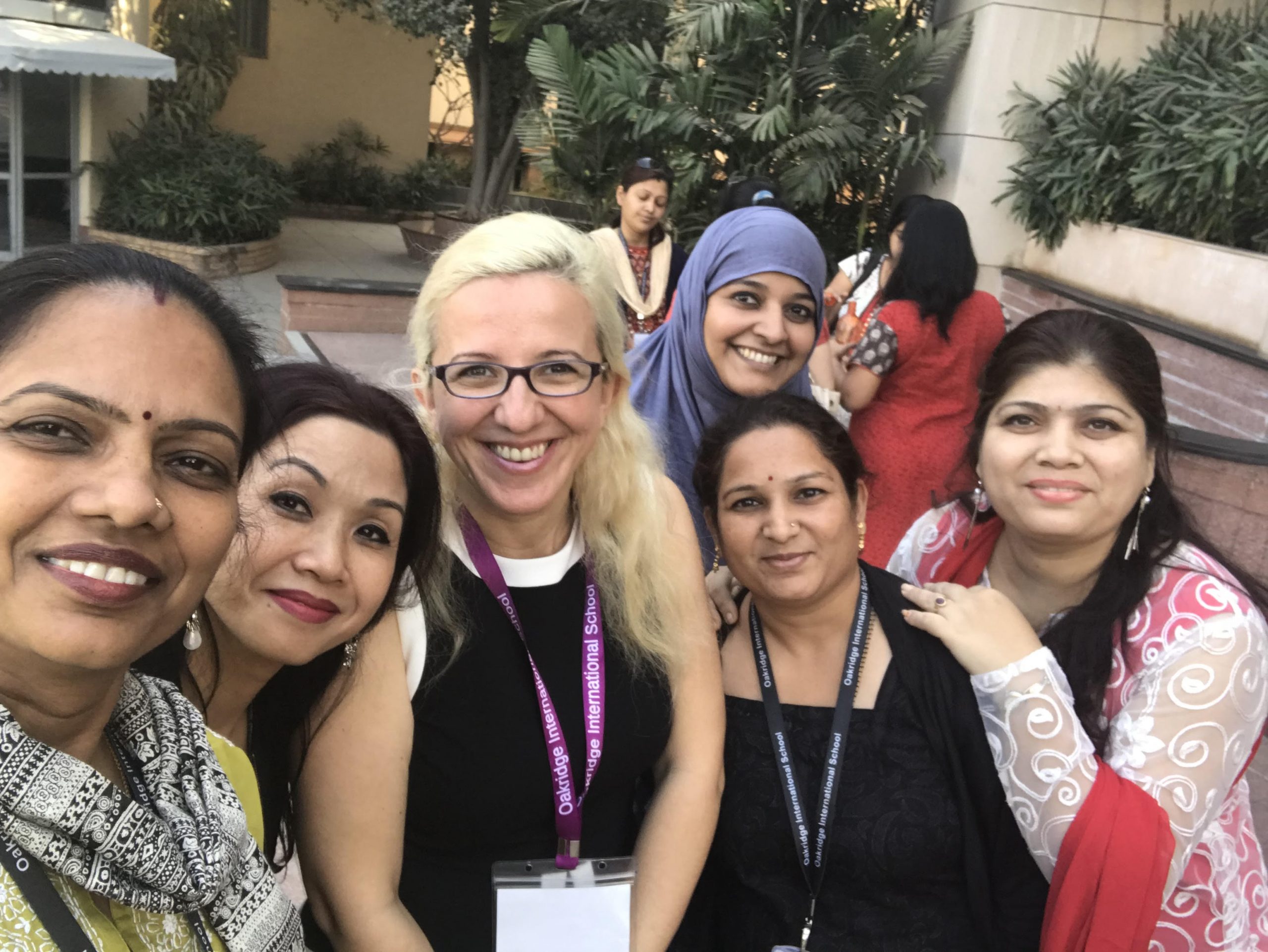 Her other numerous accomplishments are also worthy of admiration. As a global speaker, she lectures in more than 20 countries around the world, her academic papers have appeared in over 20 professional journals, and her research endeavors have taken her around the planet. Global Leaders Today, the international leadership magazine has recently named her to Global 100 Inspirational Leaders List of 2022, which put her in the focus of media outlets both in the Balkans and in the US.
Interviewed by: Elma Zećo
My Path
What does this recognition mean to you personally and where do you think you've left the deepest traces of your own inspiration, knowledge, and experience?
– I feel incredibly honored and grateful not only for the recognition of my work on the development and implementation of e-learning platforms and educational technology around the world, but also for my work on global university partnerships, especially research in the field of organizational behavior with the focus on perception and co-creation of the Perception Power Index, which is highlighted in the book I co-authored, The Power of Perception. The first of its kind, Perception Power Index is based on a combination of intelligence quotient, emotional quotient, curiosity quotient, and cultural quotient. I guess this unique index was one of the decisive factors for the award.
As a girl growing up in Sarajevo, you were an avid reader. Your father, Branislav Crnogorac, a prominent Bosnian-Herzegovinian sports worker, mentioned it in one of his interviews. At what age did you know what you wanted to be when you grew up?
– As children we dream a lot, but dreams change as we grow older. Some of the jobs that existed when I was growing up, in the 1970s and 1980s, no longer exist, and the things that we knew nothing about at the time are very common nowadays, such as online learning, which is something I've been dedicated to for years. Two big dreams related to my career have followed me through my life. As a little girl, I dreamed of being a TV announcer, and that was something beautiful girls were doing on TV at the time. I'd spend hours practicing. Later on, I developed a love of lecturing and interacting with audiences. I remember even more vividly that I wanted to work in a library. I read so much that my grandfather would argue with school library staff because they wouldn't believe that I'd read a book if I returned it in 24 or 48 hours. I had a special library card for a library in the Hrasno neighborhood. It said that I could borrow several books per week without any questions asked (laughs). At the time, I wanted to either own a library or work in it. Children's dreams, however, give some indication of the future—I've dealt with books and education my entire life.
Like many Bosnians and Herzegovinians, you were forced to flee your home because of the war and go abroad, to the US, where you've built a successful academic career. What helped you the most on that path?
– A strong educational background from B&H and the influence of my family have helped me on the path that hasn't been easy at all. My family believed that education was one of the pillars of a successful person. Education in B&H is of excellent quality. I was happy to point out in several interviews that the First Secondary Grammar School (Prva gimnazija in Sarajevo) can measure up to not only high schools but some of the colleges throughout the world as well when it comes to the quality of instructional materials and teachers. Another factor is genetics. My family is made up of very persistent people—when they set a goal for themselves, they don't give up. My father was one of the most accomplished people in his field, and so was my grandfather. I'm also proud of the women in my family. We're committed and we always do the best we can, whatever we do.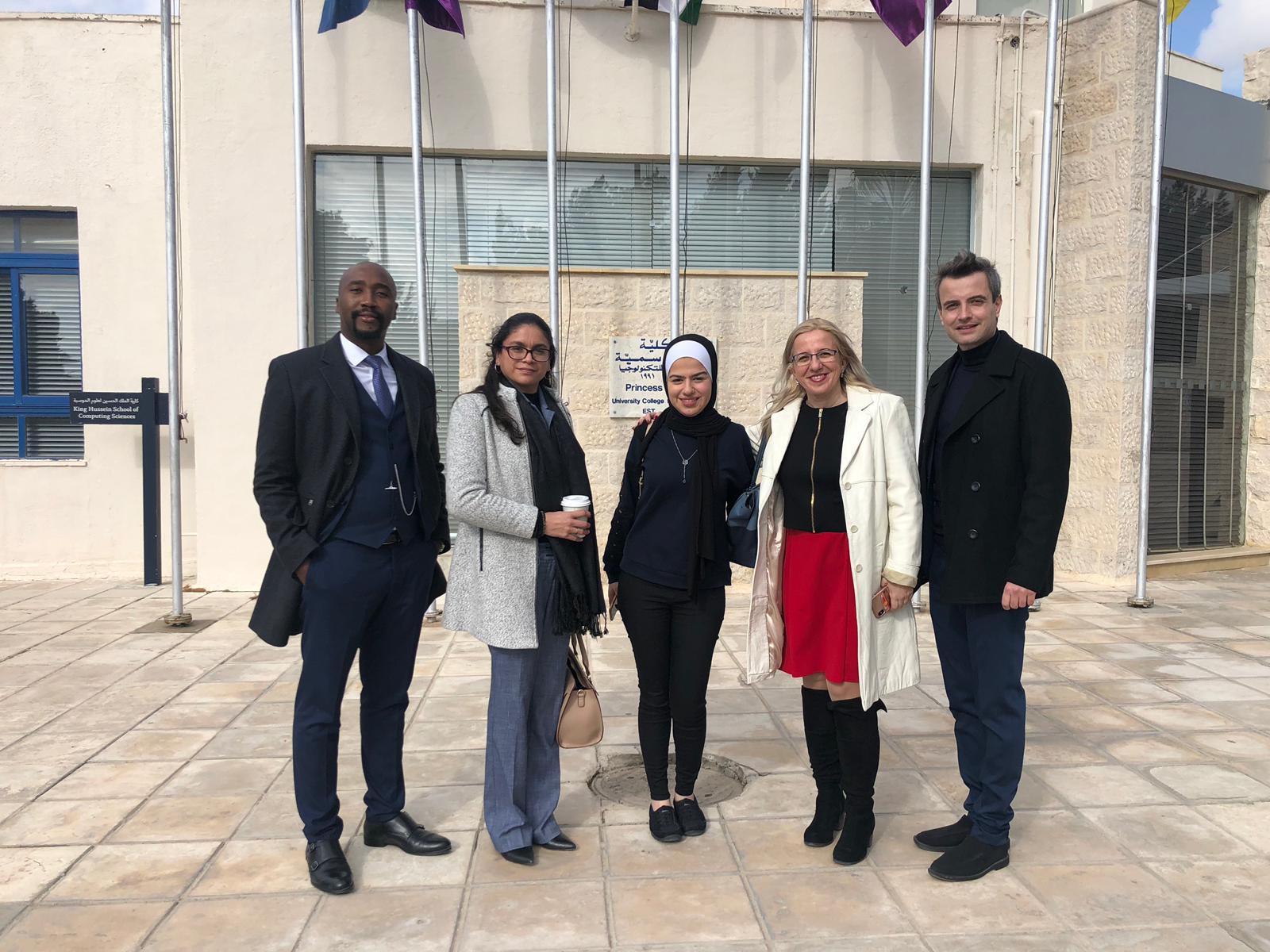 How do you prepare students to step into a rapidly changing business world and become professionals who will last in their profession?
– Primarily, we teach them to be adaptable, because the business world is changing at a dizzying pace. The desire to teach only the necessary skills jeopardizes the basic purpose of education, originally set up to develop and nurture young minds while creating lifelong learners rather than self-centered and egocentric individuals focused on skills in their narrow fields of expertise. Given today's environment of rapid technological change, a number of skills student need to have become obsolete by the time they graduate or within a short time. We make an effort to teach our students what they need for their future profession, and familiarize them with concepts that will help them in their work in the future, particularly when it comes to adapting to change.
Female Leaders
You're also in charge of the Forbes Center for Women's Leadership. What's the greatest barrier to achieving equal representation of women across every sphere of human activity?
– During the pandemic, particular attention was given to women leaders because they took systematic and well-executed steps to contain the spread of the coronavirus that worked. People have come to appreciate and understand the courageous empathy of women leaders as an important quality and a key strength of a leader. With a growing number of women leaders, the perception of female leadership, which must in some way mimic male leadership traits, has practically disappeared. There are still some industrial sectors where women aren't leaders. Education must overcome all existing barriers. Many secondary schools are already doing this by encouraging change in the fields of science, math, technology, and engineering.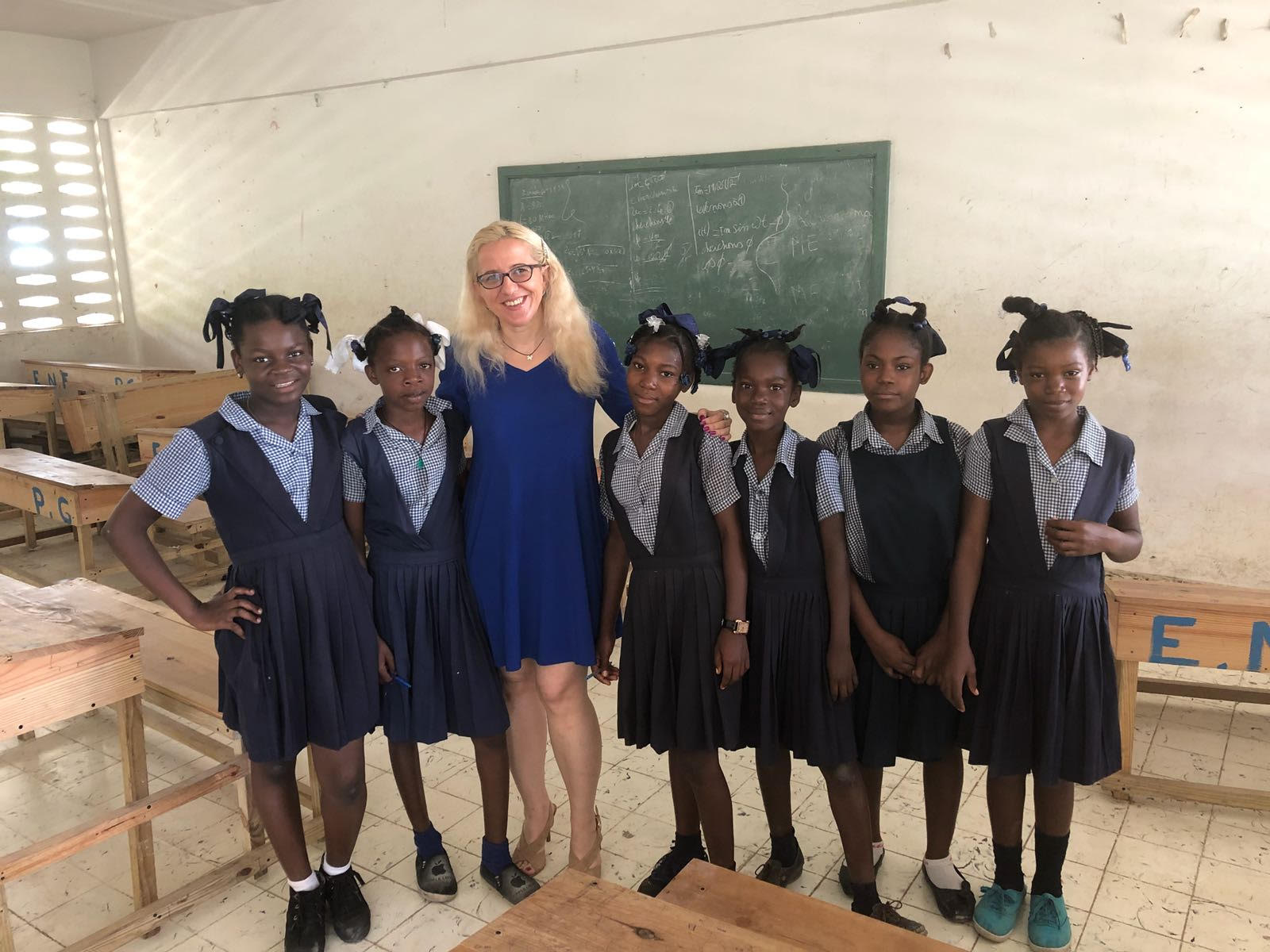 How do we empower women to become leaders?
– Women need mentors and other women leaders as role models who'll inspire them rise to great heights in life and become who they want to be. It begins in the parental home. Numerous research studies have examined the degree of influence of men on leadership in women's lives. A woman will be empowered by her father, brother, grandfather… their support is essential. In such conditions, girls can successfully develop and grow into future leaders. Of course, there are exceptions, but their path is much more difficult.
Who was the greatest motivator in your life and the wind at your back for everything you are today?
– My family, the one I left in Bosnia as well as the one I have in the US. My children are the meaning of my life. My grandfather was the wind at my back. Many years have passed and yet I find it difficult to say my late grandfather, because he'll live inside of me as long as I'm alive. He was my greatest motivator in the years when I was forming as a person, and he will forever be my inspiration to be the best I can be, his pride.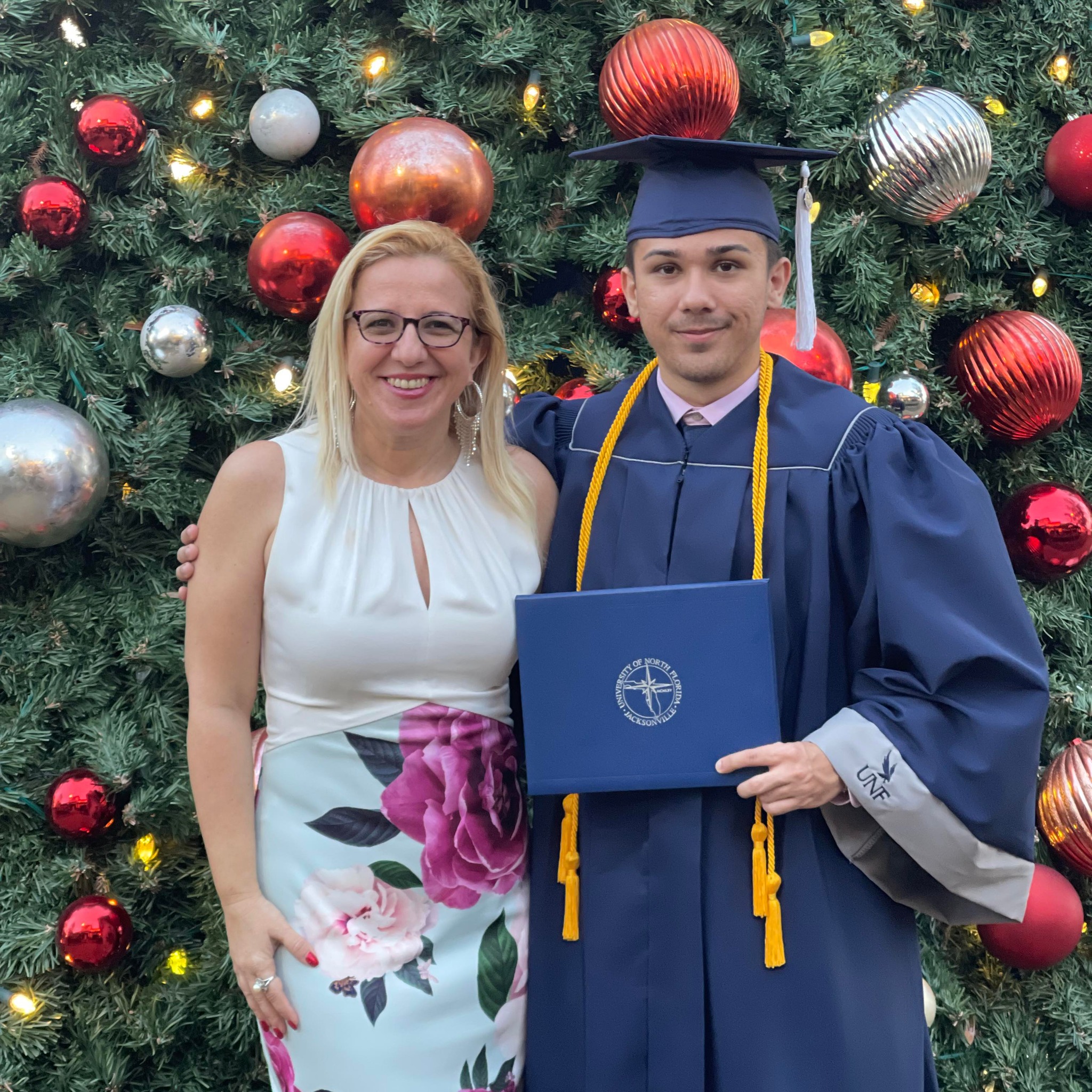 Where do you see the greatest potential for development in B&H?
– Our greatest potential lies in our education and the competencies of our young people. An educated young person, man and woman, who's eager for prosperity, development and innovation, is our strength.
Coffee Ritual
You've lived in the US for a long time. Is there something about your homeland that you miss every day?
– The coffee ritual with friends when we feel like it. I have no time for that kind of thing. While staying in Bosnia last summer, I was happy to have people drop by my place unannounced. We'd sit down and have a little chit-chat. I miss those seemingly ordinary but truly beautiful things. I certainly miss some of our dishes. We do cook them in the US, but it's not the same.
How do you describe Sarajevo to foreigners?
– Not only do I describe Sarajevo, but I also bring colleagues from the US to Sarajevo. I carry Sarajevo in my heart. It's a city with a unique cultural heritage, a city of multiculturalism, a city where 20 minutes is enough for you to explore several historical periods and enjoy diverse architectural styles, a city of delicious food, good music, and generous, caring people.
Are there any challenges you haven't tackled yet?
– I've always dealt with scientific papers, books about business, or chapters in scholarly books. I'd love to write a book that deals with some of my life experiences. A lot has accumulated in me, and I see a story in everything. Perhaps one day, when I'm less busy, I'll write a something for the delight of my own soul.