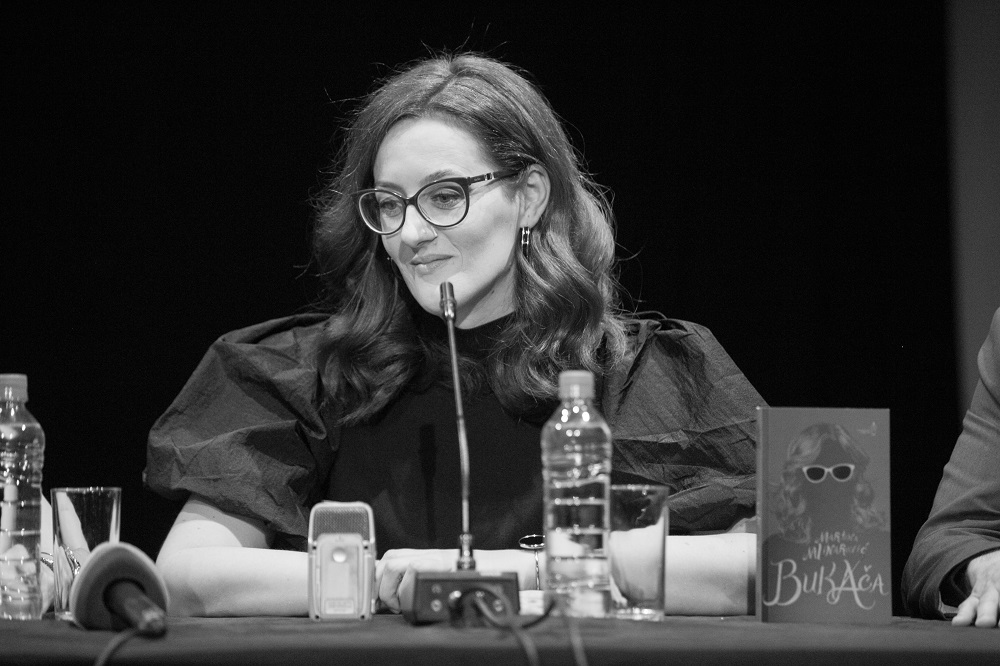 Martina Mlinarević, Ambassador of BiH in the Czech Republic: A New Face of Modern Diplomacy
The Bosnian-Herzegovinian public knows her for her sharp mind, courage, and the unbreakable fighting spirit in every life episode. A writer and journalist, in early January she embarked on diplomacy by assuming the duty of BiH's Ambassador in the Czech Republic. She speaks for Furaj.ba magazine from Prague.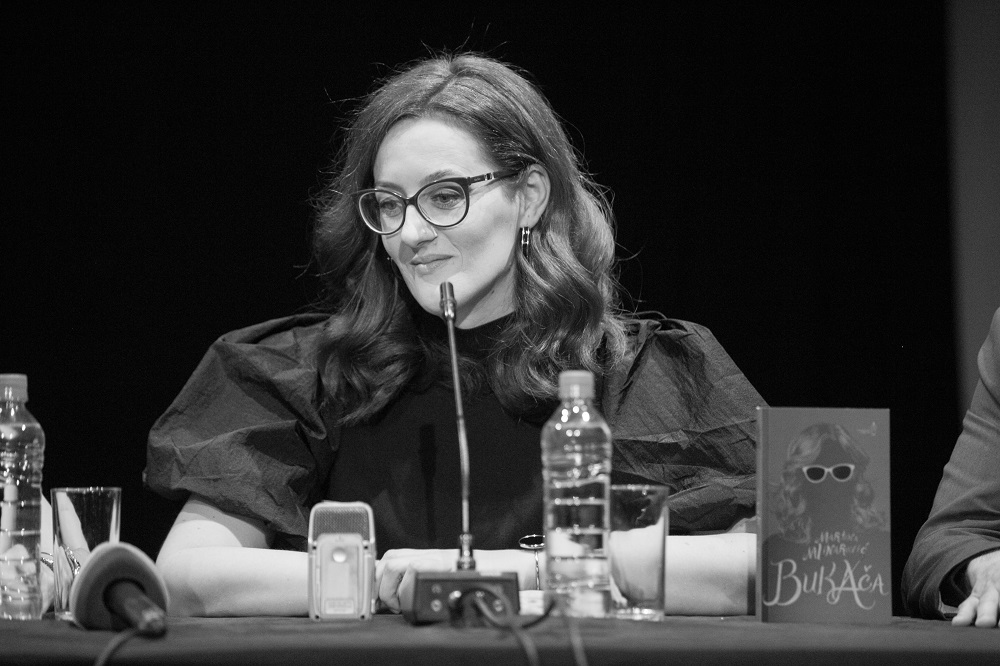 Photos: Aida Redžepagić
The Czech Republic is regarded as a true and stable friend of BiH. The connections date from the medieval times, but a special relationship was developed in early nineties, when the Czech and Slovak Federative Republic recognized BiH's independence soon after the referendum, thanks to their president Václav Havel. The Czech Republic took many actions to help BiH's population during the war, raising the awareness of the situation in BiH and developing solidarity, and president Havel was the first foreign president who visited BiH after the war. Today's Czech Republic fully supports BiH's Euro-Atlantic integration, and can be a great mentor for BiH on its path. Martina Mlinarević, the new ambassador in the Czech Republic tells us all this at the very beginning of our interview.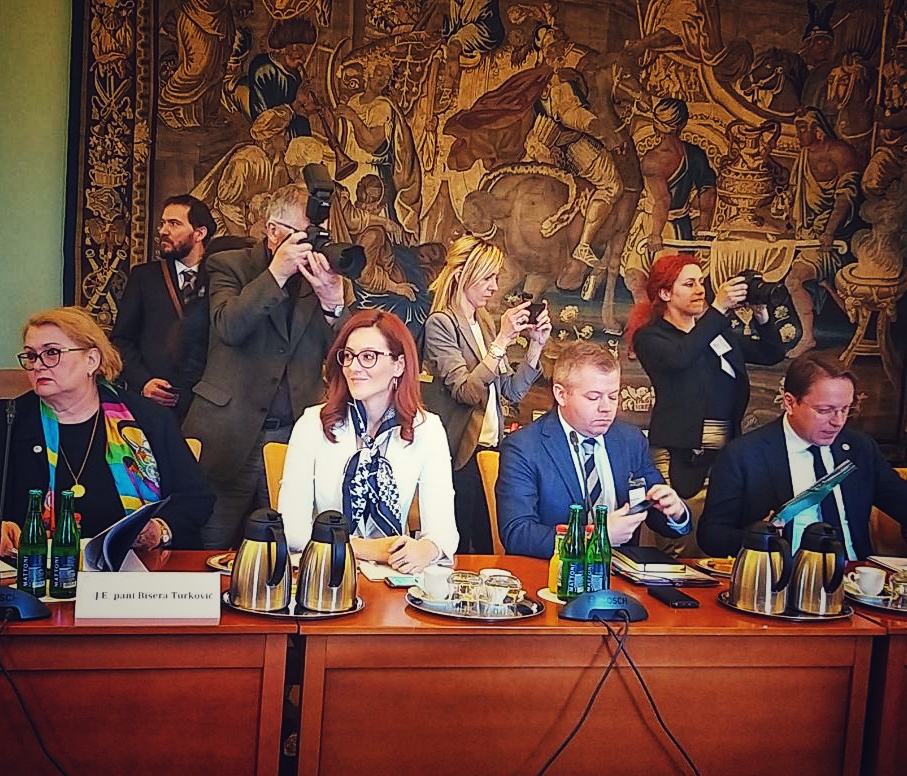 Development of a Positive Image  
What was your vision when you assumed the office as Ambassador?
– The BiH's global image is still burdened by war associations, ethnic divisions, instability and dysfunctionality of the state. On the one hand, there are extraordinary natural, cultural, historical and other potentials, and on the other, the country is blocked by numerous prejudices and negative connotations. My vision is to work on its positive image in all segments. In the past, a country had to be big in order to disseminate information and influence. Today, it is not necessary. With new technologies, even the smallest or the poorest country can be present and its voice can be heard in the world, with minimal costs. Modern diplomacy takes place on social networks, through everyday branding of the country, a positive PR, high-quality ideas and actions. I think that primary forms of cooperation with the Czech Republic can be established through an excellent cultural, educational, tourist, and economic potentials. I have many plans that we already implement.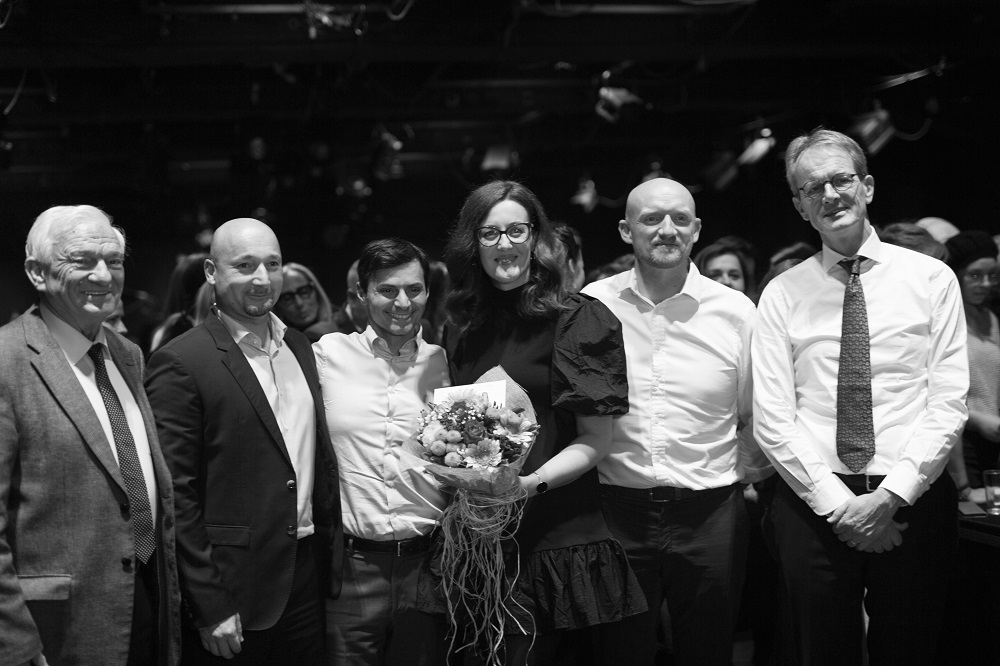 You took the office in the Czech Republic in difficult times, actually, just before the beginning of the coronavirus pandemic. However, you have been very active all the time, especially in helping students from BiH. As you said yourself, you wanted to be there for our citizens, to be their friend. What images will you remember forever from this period?
– Everything was like a movie. I have taken office in the end of January and received two high-ranking visits of our officials in the first ten days: the first one by the Presidency member, Mr. Džaferović when he was on his way to Auschwitz, and the second visit was related to the big summit of the Visegrad group and Western Balkans countries that I attended with Minister Bisera Turković, which is a challenge even for experienced diplomats, let alone a newcomer in diplomacy like myself. But everything went very well. I must emphasize that the Embassy staff in Prague consists of excellent individuals who make an outstanding and well attuned team. It is extremely easy for me to work with people who take their jobs responsibly and professionally, in order to achieve optimal results together. And then the pandemic came, and the world as we know it turned around overnight. Both experienced and new, old and young diplomats were in the same position at that moment, facing such a situation for the first time. We worked all day, several weekends in a row. Our telephones were available 24 hours a day, and because of my activities on social networks, our citizens from different countries got in touch with me. Although the Ministry of Foreign Affairs is sometimes criticized by the media, I think it is important to emphasize and mention the importance of all people in the Ministry's crisis staff and our embassies around the world, who did impossible things to find proper solutions for our people who were stuck somewhere on the globe at the most difficult moment. We in Prague had a specific situation because I introduced myself as a friend, and not a diplomat (laughs). I say specific, because colleagues were warning me that I could not do this job with my heart. However, I think heart was the only right measure in the times behind us. Those were extremely emotional situations, and one could not leave their feelings aside. People have kept calling us in recent months to express their gratitude, but I do not think that we did anything heroic, but only a common thing – we did our job. I am particularly fond of students from BiH who were in the Czech Republic when the pandemic broke out, alone, without their parents, and tested positive for Covid-19. It is a friendship for life.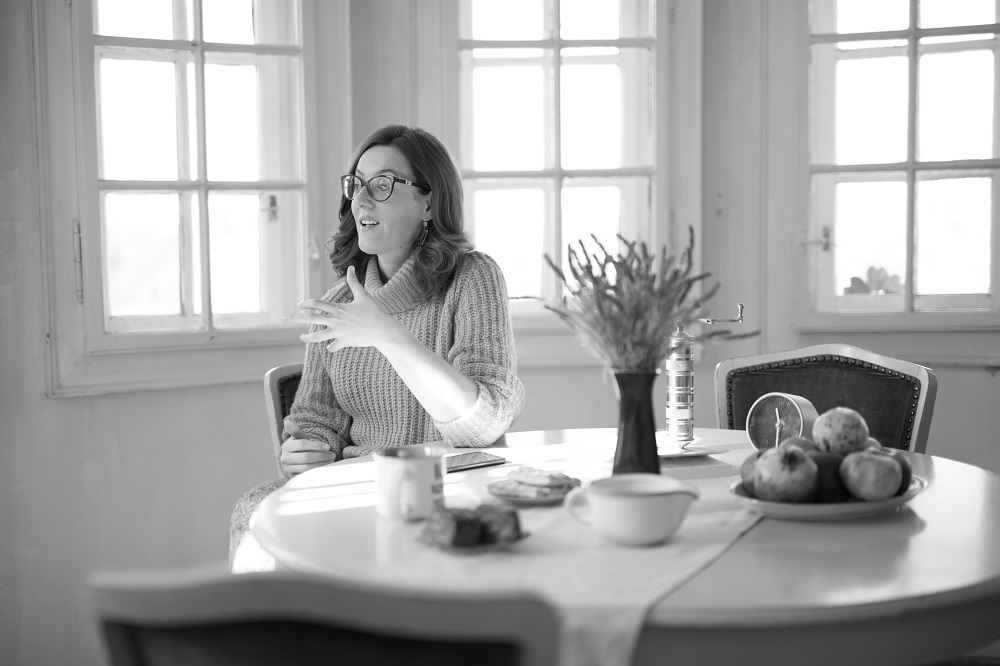 You have announced that your work will be transparent, and that you will donate a portion of your salary for some BiH institutions, such as the Memorial Centre in Potočari. What other institutions you plan to support?
– At the very beginning of my term in office, I said I would try to follow all the postulates of modern diplomacy, like embassies of western countries do everywhere in the world, including in Bosnia and Herzegovina. Today's diplomacy is open, transparent and intense. The geopolitical picture of the world has changed completely in recent years, international relations have not functioned in secrecy for decades, but in the spotlight, in front of the cameras. Diplomatic profession became a measurable effort, and not only a ceremonial activity. During my term in office, I will reach out to citizens of BiH, both in the country, and in the Czech Republic. This is crucial for cooperation, in order to correct and improve what has been done and planned. In that regard, I decided to issue a permanent payment order and deduct a portion of my salary for the things I personally deem important – the Memorial Centre Potočari, and something I know from experience – cancer. I believe that I owe this small part to the citizens of our country, because they are the ones who pay me eventually, and the only ones I should report to.
BiH – an inviting destination
What do you think is the greatest wealth of our country?
– The inexhaustible natural potentials from Sava to Neum, from Una to Drina. The unforgettable historical heritage. Our cynical and humorous spirit that survived so many troubles, and still finds the time and reason for jokes and laugh. This spirit is also our biggest enemy, completely deprived of any responsibility for the country. Patriotism is not only a flag one carries to a football match, but constant awareness of our homeland.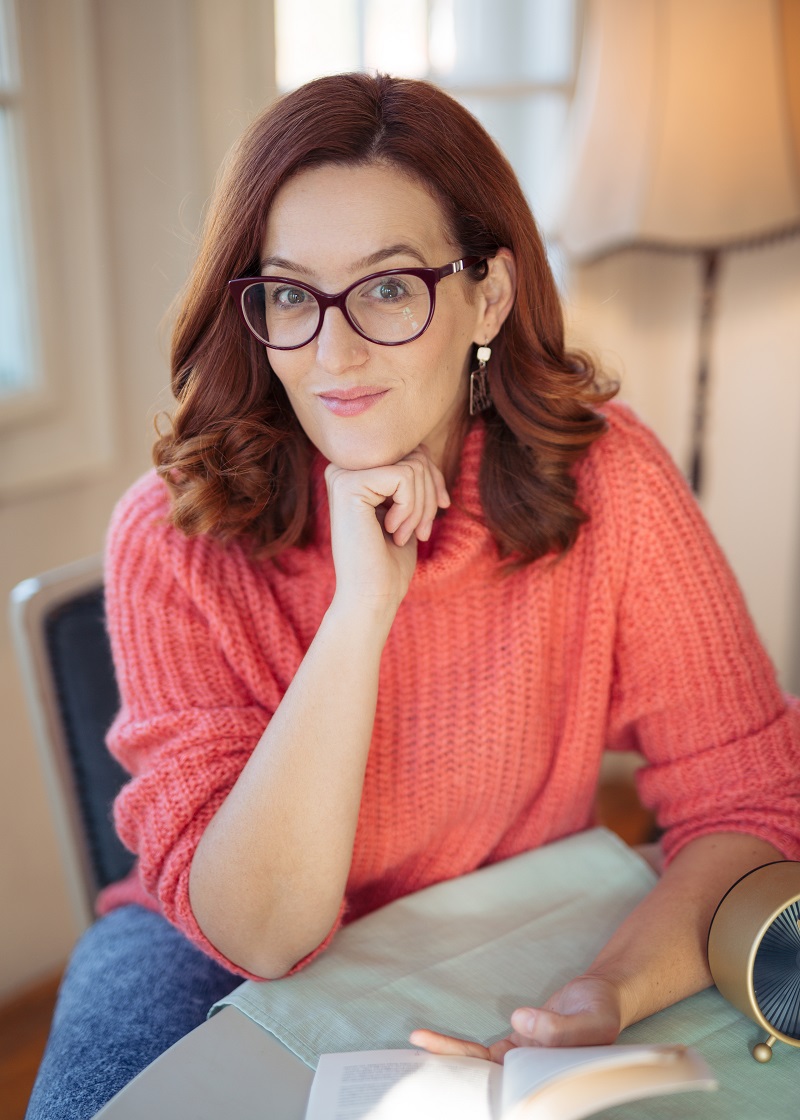 What three destinations would you recommend to tourists who want to visit BiH?
– It is a very difficult question, but a quick answer would be: The Srebrenik Fortress, Una River and Trebinje.
Have you already started a tour around the Czech Republic, and have you tried to find a whiff of your homeland there?
– The first month of my stay in the Czech Republic was extremely intense at work, and mostly focused on Prague, and Brno. And then the pandemic time came… From the moment they allowed residents to travel throughout the Czech Republic, I visited Olomouc, Kutná Hora, Karlovy Vary, the Vltava meander. Words are not enough to express my thrill. The Czech Republic is a wonderful country to live in. It was proclaimed the second-best country in the world for expats to live and work. The Czechs appreciate their culture, natural beauties, what has been given and left to them, in an incredible way. I also bought a bicycle, which has been almost put on a pedestal in the Czech Republic, because all of them ride bikes, they spend so much time outside, on river docks, in the countless parks in Prague, each more beautiful than the other. Prague is a special dimension from bikers' perspective.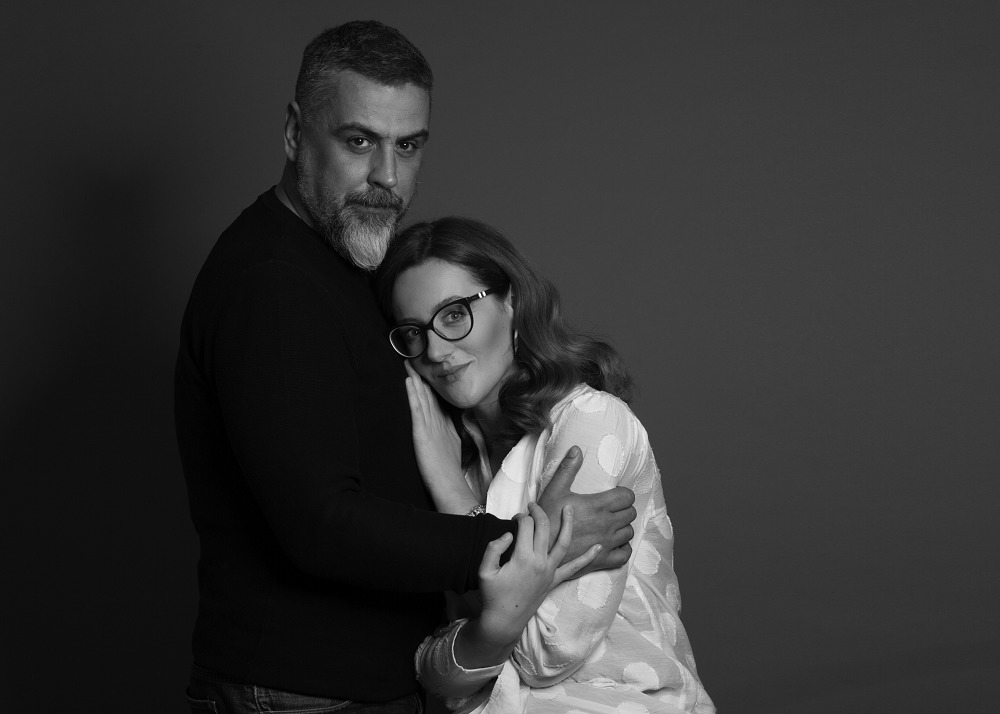 This is my home, too
Do you miss Bosnia, and your Herzegovina?
– I experienced many difficulties in recent years, and I have found my personal peace in Prague. I am full of enthusiasm for work, surrounded by extraordinary people who initiate excellent things, and this environment suits me perfectly. On the other hand, I miss my Trebižat, Alifakovac in Sarajevo, where I had lived before I came to Prague, I miss the colour of the Neretva river. But then, you go down to Vltava, take a walk across the Charles Bridge to the Prague Castle, take a look at the golden roofs of Prague, and you realize – this is home, too. In a different way, but still a beautiful home. I am happy to be in Prague of all places. The community of people from BiH here includes phenomenal personalities. This is our only "diaspora" – oh, I really don't like this word – which is not divided on ethnic grounds, where there are no three different associations or more. They are all together in the "Lastavica" Association, and they have implemented excellent projects for years. This is the true BiH.
Where do you like to travel? Have you already experienced your dream travel?
– After I personally faced cancer, my whole life has been a great journey. I promised myself – from now on, only new landscapes, I will not think about tomorrow, and I will spend as much time as I can with people I love the most. I often say that people suffer from various addictions. I have always been addicted to kilometres and airports. I had some beautiful trips that I described in my books. No, I cannot decide if it was the morning on the Bosporus, the night in the Egyptian desert, the spring in Amsterdam, or Christmas in New York. Maybe Mississippi, after all (laughs).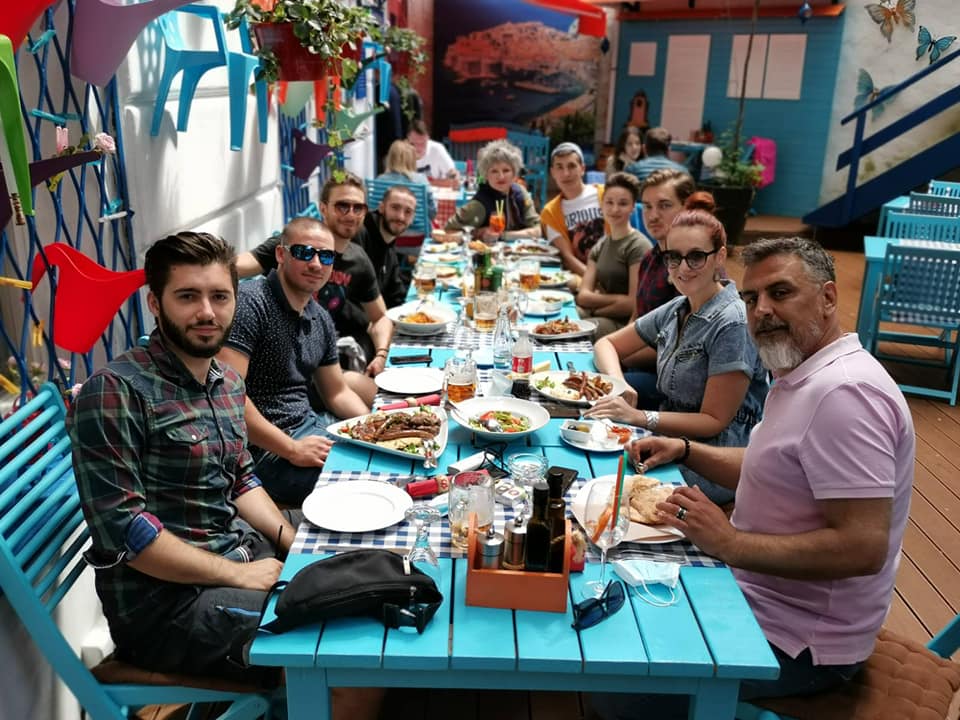 ---
---
Excellent Conditions for University Studies
"There are already more than one hundred BiH students in the Czech Republic. During university studies, our students have the same status like Czech students. They can live in the student dormitory, eat in the canteen, get a cheaper ticket for public transportation… Students with government scholarships also receive a monthly scholarship in the amount of approximately BAM 1,000.
---
---