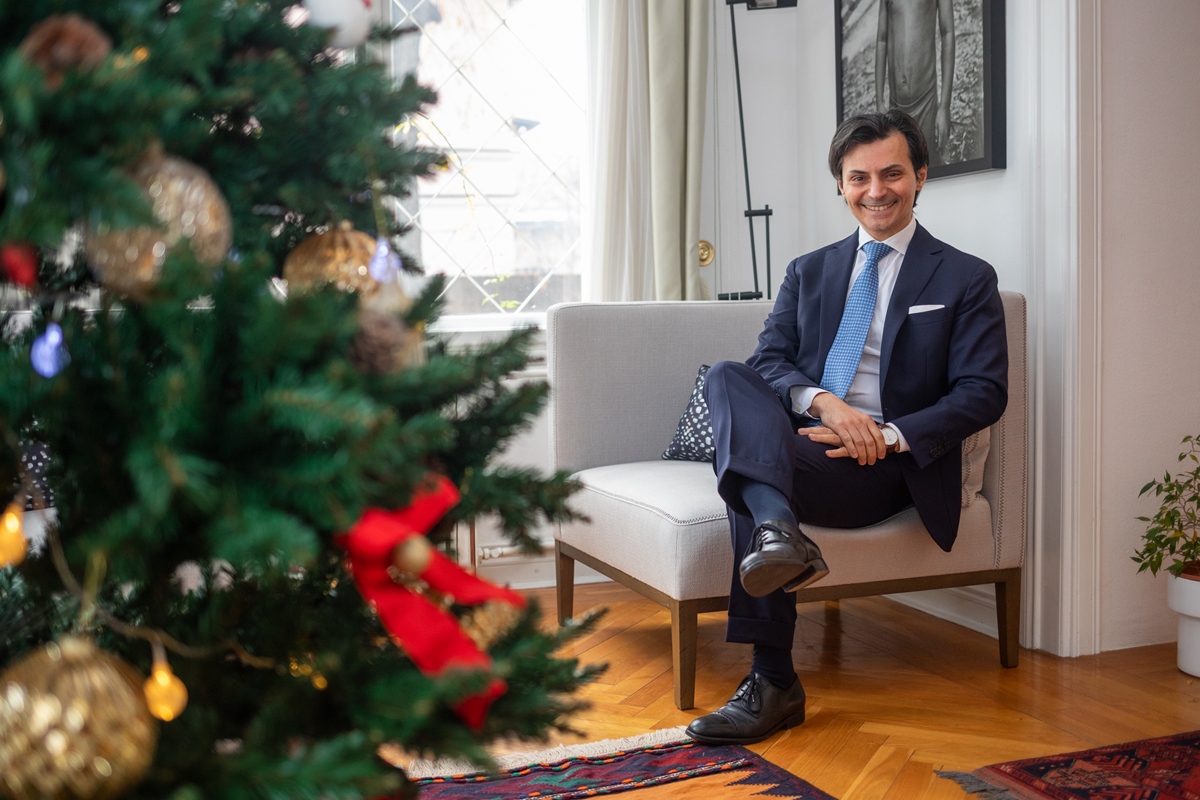 Nicola Minasi, ambasador Italije u BiH; Foto: Furaj.ba
Nicola Minasi, Ambassador of Italy to B&H: Discovering New Countries is an Incredible Luxury
"I don't think there's anything missing in my life here, especially since I discovered ajvar!"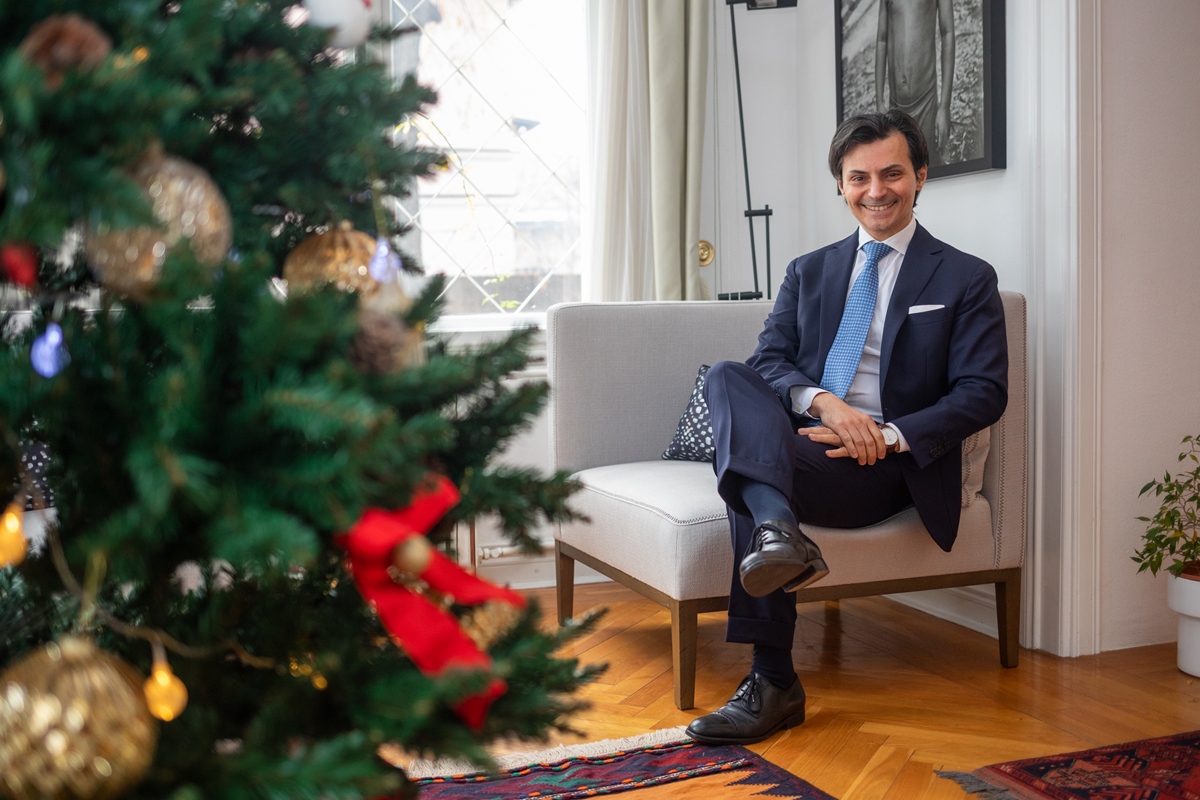 Interviewed by: Elma Zećo
Photo: Tesnim Karišik
Moving into diplomacy 21 years ago was a dream come true for Nicola Minasi, the Ambassador of Italy to Bosnia and Herzegovina, because he always wanted to be a diplomat and serve his country. He is particularly pleased to use his diplomatic powers to build good relations between B&H and Italy and create positive values for the citizens and friends of the country he serves in.
Our bond is old and runs deep
What were your expectations when you assumed the position of Ambassador of Italy to B&H? How close are you to achieving your goals?
– The mission to B&H came as a surprise for me, because I was supposed to go to another country. Right from the start, I believed it was important to listen to be able to understand what all the parties involved thought, creating opportunities in the meantime to bring people together to discuss things in order to reconcile differing opinions. I think the Italian Embassy has been able to offer new ideas to that effect in Bosnia and Herzegovina.
Which areas of cooperation between Italy and B&H are particularly successful?
– Many people don't even realise just how excellent the relations between Italy and B&H are because they think it's only natural to nurture such relations. Italy is Bosnia and Herzegovina's second largest trade partner, we employ 12,000 people, and our mutual bond is old and runs deep. The first Consulate General of Italy in Sarajevo was established in back in 1863 in the Ottoman period. More importantly, Italian society values B&H very highly and has always been very supportive, both in difficult and good times. Italy's the only country who had lost its volunteers on all sides during the war, and it's also the only country which regularly brings its pupils and students to B&H to learn about its history. Nowadays, Srebrenica Memorial Centre is most commonly frequented by Italian visitors, and Italian non-governmental organisations, silently and efficiently, still actively operate throughout the country.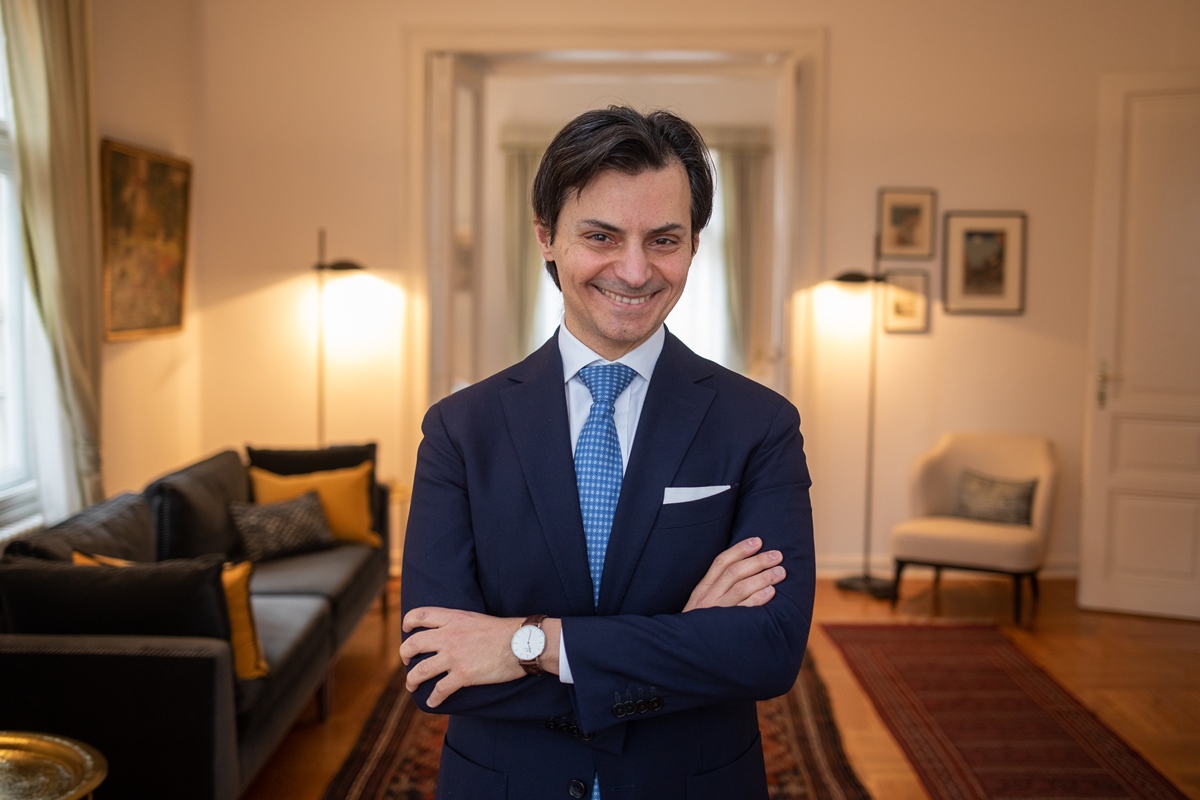 What is it about us that reminds you of Italy?
– A lot, actually. I believe that the greatest similarity between us is the habit to think about what to say and do in public for social reasons, on one hand, and about what really matters in our personal lives—our family, our loved ones and our values—and how to protect them from the environment that isn't always ideal due to social or even political pressures, on the other hand. The truth is, this allows you to recognise the people who genuinely appreciate and support the things that matter. That's why we understand each other really well—the Italians and Bosnians and Herzegovinians.
Do you feel there's something missing in your life on a daily basis?
– Honestly, no. I just feel that I could travel if I wanted to, so I could, for instance, be at the seaside in no time. I don't think there's anything missing in my life here, especially since I discovered ajvar!
I started skiing in Bjelašnica and Jahorina mountains
What are the must-visit places in B&H? What recommendations would you give to Italian tourists?
– In addition to Sarajevo and Mostar, I love Počitelj and Vlašić. It's not the place, it's the feeling—enjoying the company of kind-hearted people and the good things: gorgeous landscapes, rich culture and tasty food. Many Italians regularly visit B&H for that reason alone—to enjoy the atmosphere without the need to see anything in particular.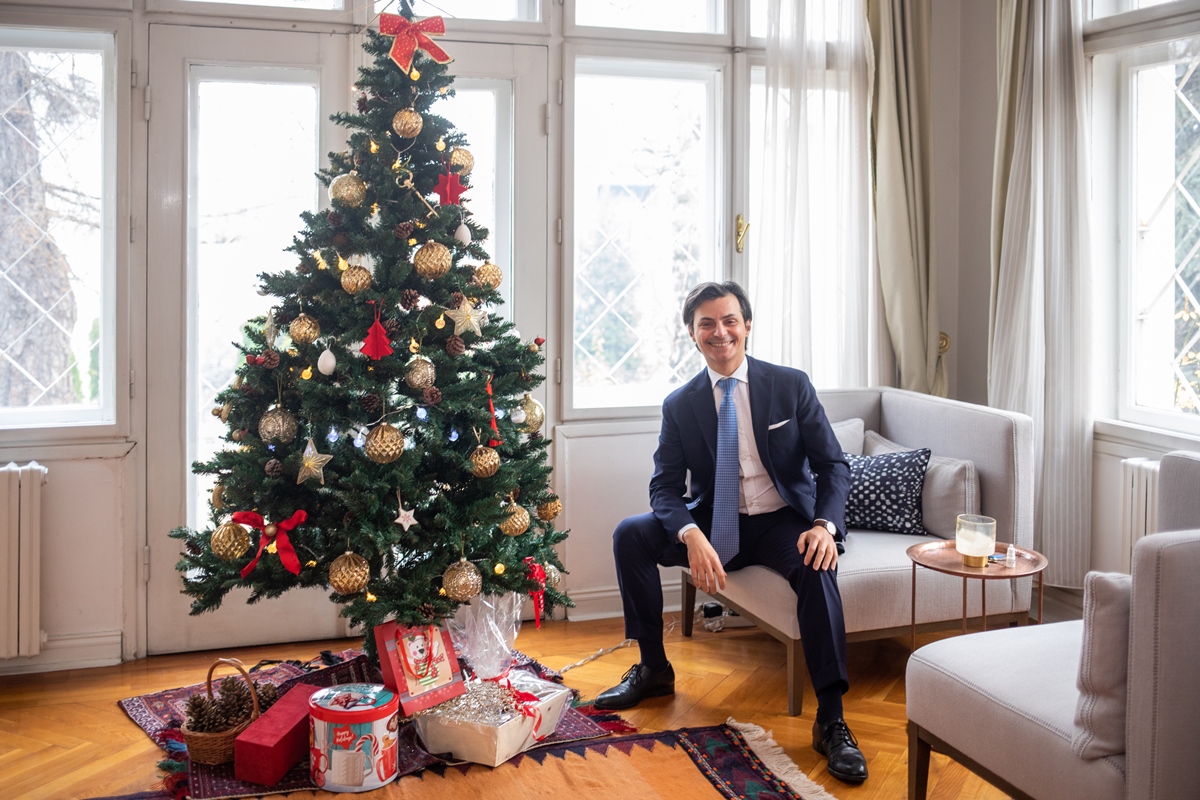 Apart from all the popular destinations in Italy, is there a lesser-known place worth visiting?
– I'm from Southern Italy and I wholeheartedly recommend visiting that area. After Rome, Milan, Florence and Venice, head out to Naples or Palermo. Sicily is a really special place. You'll love the architecture in Palermo with Islamic, Western and Norman features.
Where do you love to go on holiday?
– During my stay in B&H, I discovered Dalmatia and I love going there. Going on a trip from Sarajevo is a lovely experience. I always get really emotional when, having passed through Trebinje and reached the hills above Dubrovnik, I pick up Italian radio stations in my car. I'm also delighted to see the traces of Italian culture in Dalmatia. It gives me a sense of equality because I see people from different cultures in the Adriatic area mixing together. But, I started skiing in Jahorina and Bjelašnica mountains too. In short, B&H has really enriched my holidays!
Solidarity, responsibility and humanity
What do you think your family is most proud of about you?
– I believe I did something interesting in all the countries I served in, and I'm always really glad to show my new homeland to family and friends. Having the opportunity to discover new countries and cultures is an incredible luxury and being able to share it with your loved ones feels great.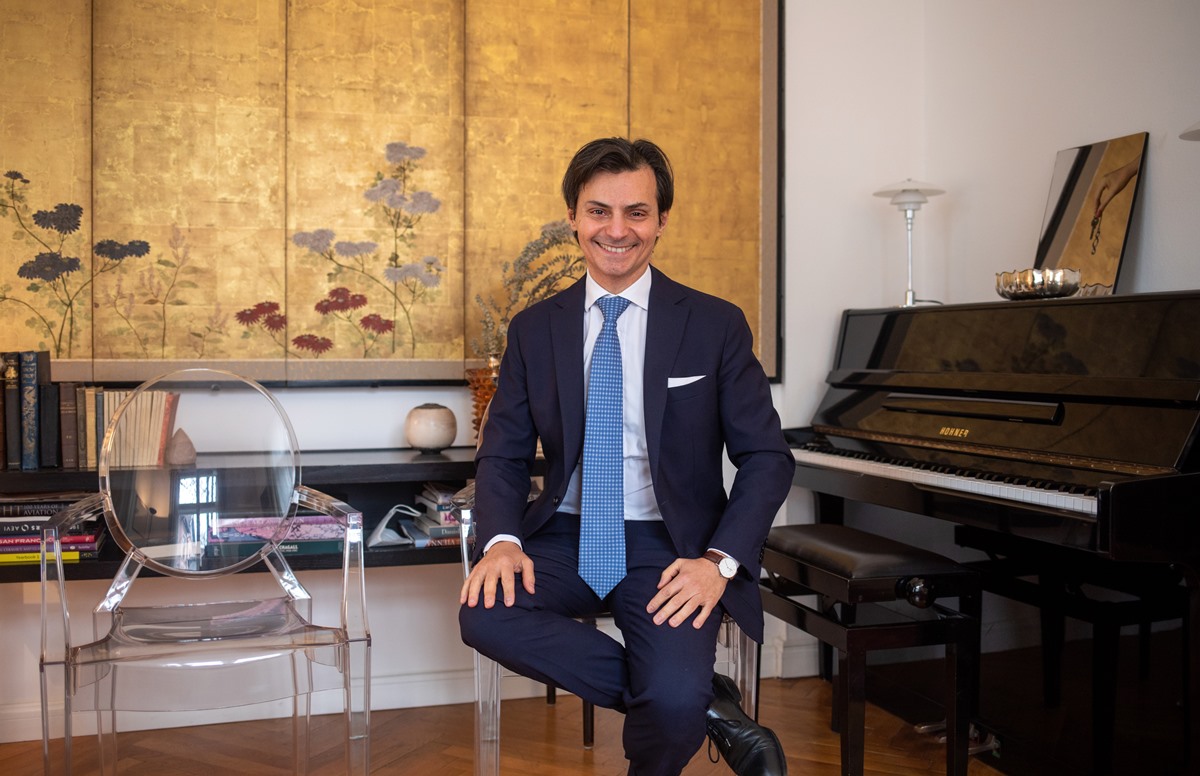 How do you usually describe your life in Sarajevo?
– Before COVID-19, my daily routine was really intense. I'd wake up, work out, attend language lessons, work, have meetings, read and respond to hundreds of emails… and then, as the day would draw to a close, I'd have official dinner receptions almost every day. I'd rest only on weekends. Since the outbreak of the pandemic, I haven't been very physically active, but my rhythm has changed. In a sense, we've accomplished more than before! For example, we started airing radio shows every week, introduced Italian TV series and films on TV, rolled out new Italian language courses in schools, and organised a series of online events gathering several hundred people. Not bad given the current situation.
In your opinion, what are the most uplifting thoughts to start the day?
– For me, the start of the day is the best time to come up with new ideas and make plans. I love it when something new and unexpected, something that brings value to future projects, comes to mind.
This year has been difficult for everyone around the world. What do you wish for in 2021?
– This year has taught me that we all need to look after ourselves and be responsible when it comes to what we do and think. Moreover, it has shown us what it means to live in challenging times. Now I can picture more vividly what it means to live in a war zone, and I think about the people and children currently having to face the horrors of war. I hope we'll be able stay healthy and recover from the economic crisis, but I also want us not to forget about the importance of solidarity, responsibility and humanity. If we keep this in mind, the difficulties we're facing right now won't be useless and pointless.