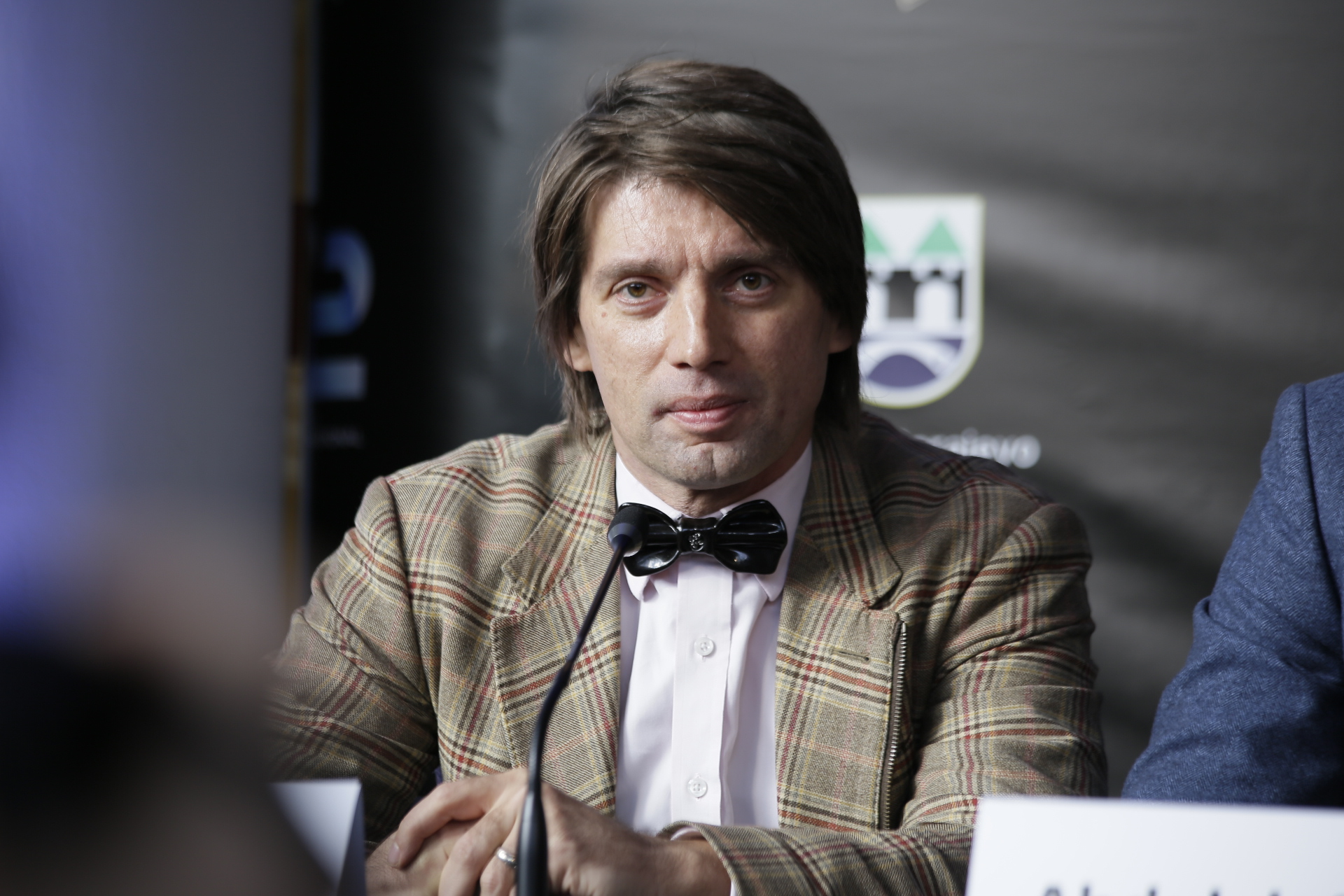 Samir Cerić: The dream behind Formula E in Sarajevo is becoming a reality
Despite the fact that he left Banjaluka almost 27 years ago, and the fact that he has had great business success in Great Britain, Samir Cerić has not forgotten his homeland. He lives with his family in central London and is known as a very successful entrepreneur, and is one of the symbols of the creative industry there.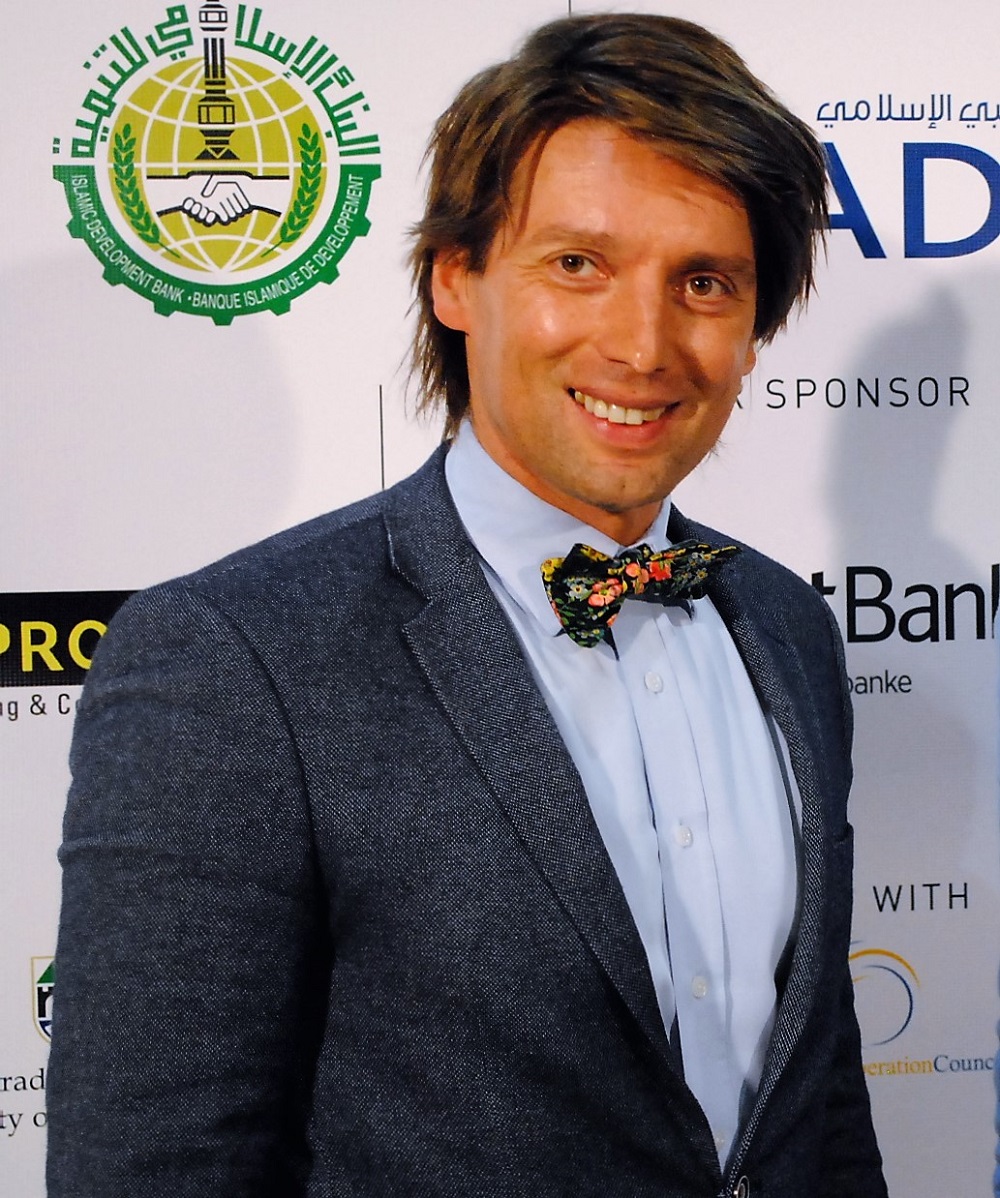 Renowned Times Magazine put him on the prestigious list of the most powerful people in the world of art and fashion, and he has received numerous other recognitions and awards. Cerić gained attention in B&H recently, when it became known that Sarajevo might become the host of the Formula E race in 2020, all under the leadership of this versatile Bosnian.
You were born in Banjaluka, but you have been living in London for the last 26 years. Do you miss B&H?
Of course I do. When I came here a little over a year ago, I told my friend Dino Merlin, that after 25 years in London, which I call my home, I want to feel Sarajevo and B&H again. I had a vision of how to help positively change the image of Sarajevo and B&H in the world. Dino recognized this and organized a meeting with mayor Abdulah Skaka in the impressive City Hall, where I also met Amer Bukvić, the executive director of BBI Bank, by chance, and we all clicked. That is how the idea about bringing the Formula E race to Sarajevo was born, and also my unexpected participation at the Sarajevo Business Forum, where Sanjin Arifagić and I were the moderators of the panel (Diaspora, Sport, Art, Culture and Creative Industry).
You are very successful in Great Britain. This can be seen due to your countless nominations, awards and accolades. Among others, Times Magazine put you on the list of the most powerful people in the creative industry. How important is this to you?
It is very flattering when the media recognize you, be it as an artist, fashion designer, lawyer, banker or entrepreneur, but it is more important for the industry to recognize and applaud you. You then want to use that exposure as a platform to promote what you believe in. To be an entrepreneur and create your own destiny, success and/or failure, comes with a lot of responsibility. As a mathematician who received his Master's degree at the University of Bologna and the University of Sussex, I always saw myself as a problem-solver, and that is why I went into business, not just to get rich or become famous. Being labelled as one of the biggest innovators and pioneers of the art and design industry is a very powerful position and it is a lot more powerful when it positively impacts other people's lives and when they tell you this personally– you really appreciate the awards and accolades.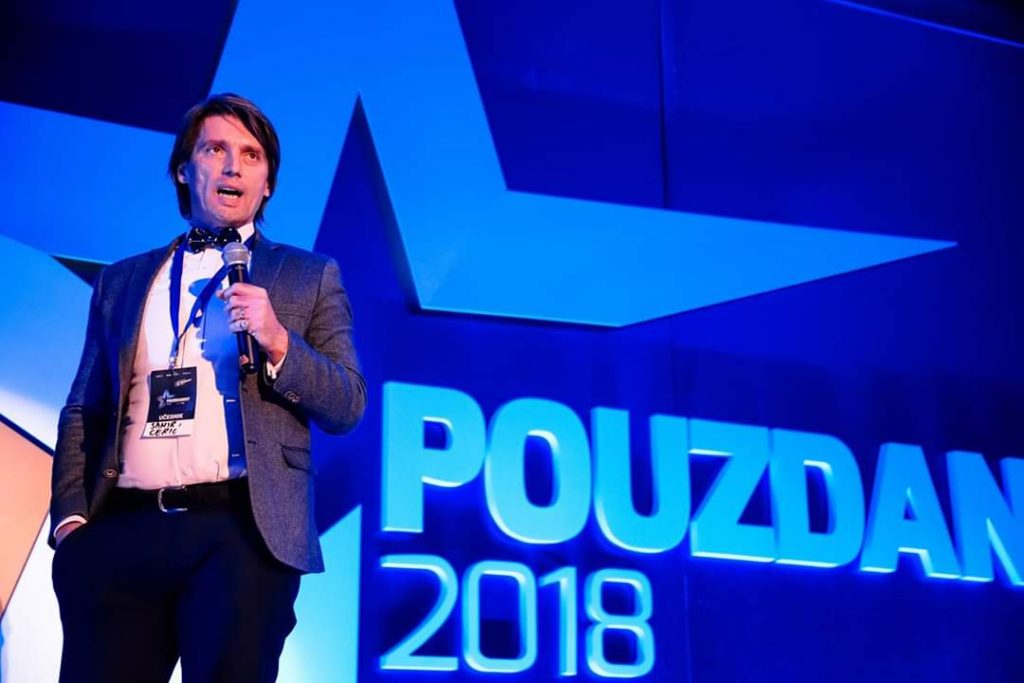 You have always lobbied for B&H across the world in different ways, and today you have great ideas for our country. Can the dream about Formula E in B&H become a reality?
I see all of us as ambassadors of B&H, no matter who we are and where we are. Of course, when you are in London and have access to the House of Lords, the UK Parliament, very powerful British and international business and investment circles, this puts you in a more responsible position. The dream behind Formula E is already becoming a reality. We are in the pre-candidacy status and there is a real possibility of bringing the race to Sarajevo in June 2020. This will be the most important season in the history of this young, but super powerful brand Formula E. The likes of BMW, Mercedes and Porsche will be entering the race with their teams. When the biggest car brands are becoming part of the whole story, this tells you how powerful the event is.
How important would such an event be for Bosnia and Herzegovina?
That would be a spectacle never seen before, not just in B&H, but in the whole region. The Sarajevan Formula uses electric cars and would be watched by hundreds of millions of people and it would change the image of Sarajevo practically overnight. It would promote the beauties of B&H around the world, which would show that the war ended long ago, as some people think that it is still going on. It would allow us to promote ourselves as an educated and capable nation, and it would highlight that we could become a tech nation, and emphasize our intelligence and know-how, rather than being cheap labor in the West and East.
Unlike the 1984 Olympics, which can only happen once or twice a century, this event will be back in Sarajevo each year, at least 5 years in a row, and why not for 15-20 years? It will bring us some of the biggest sporting stars, celebrities, as well as major entrepreneurs and investors who positively impact the economy, not just our country, but the whole region and overall global market.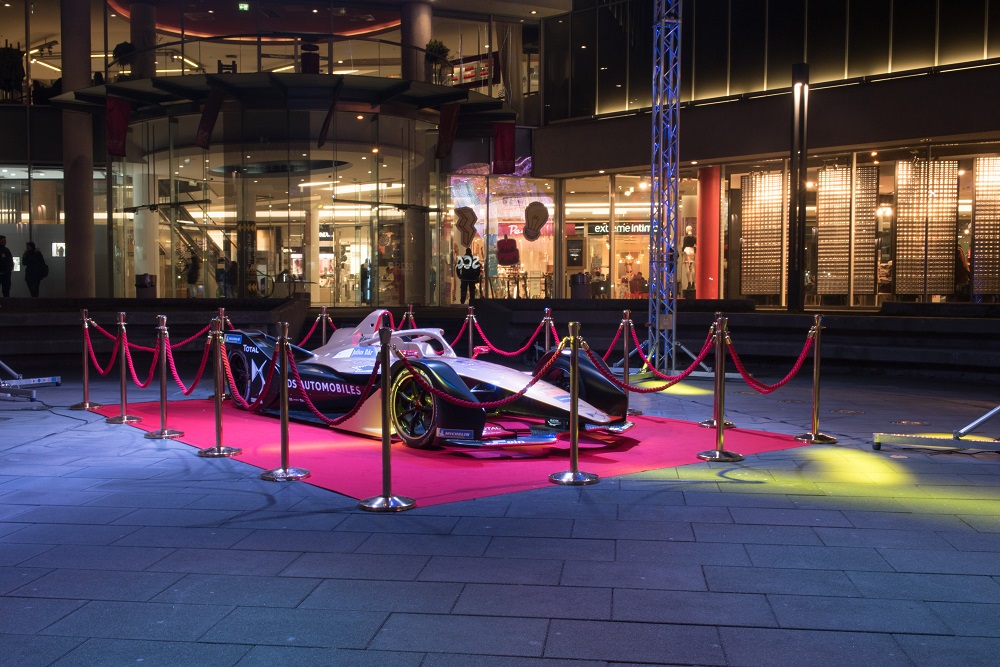 Many refer to you as a visionary who will change Sarajevo. What does this country need, apart from a vision?
We need a vision, but also an army of people who will back it and make it happen. I have been lucky enough and privileged enough to have met such people. The owner of MCM luxury brand, who is today one of the most successful businesswomen in the world – Mrs. Kim, along with my wife Zoe, are one of the main reasons for my return to B&H. Seeing how she helped positively change Korea and Seoul had a profound impact on me. She turned it into what it is today – a center of excellence, innovation and technology. Her work and success motivated me to try and do the same with Sarajevo. That is why I would love to turn Sarajevo into the European Seoul, and B&H into the European Silicon Valley.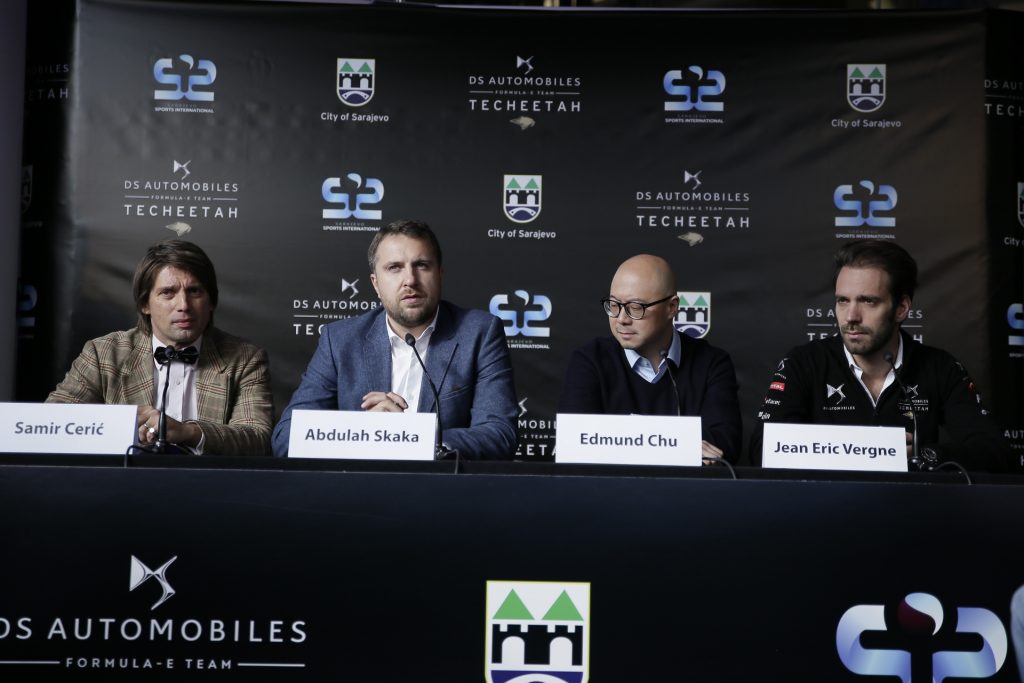 You have founded several companies: Wolf & Badger, Debut Contemporary, Alpha Omega Group, MDC Capital, Sarajevo Sports International, Sarajevo Sports & Entertainment. Do you think B&H is a "fertile ground" for business?
It all started from the idea of starting my own business, instead of working for others. My parents were horrified by the idea as after all my years of education, they saw me as a banker in the financial district of London. B&H offers real business opportunities and I have no doubts that the business environment will improve more in the forthcoming years. I am working with a big network of top world investors, who will assess all the opportunities that this country offers in the coming months.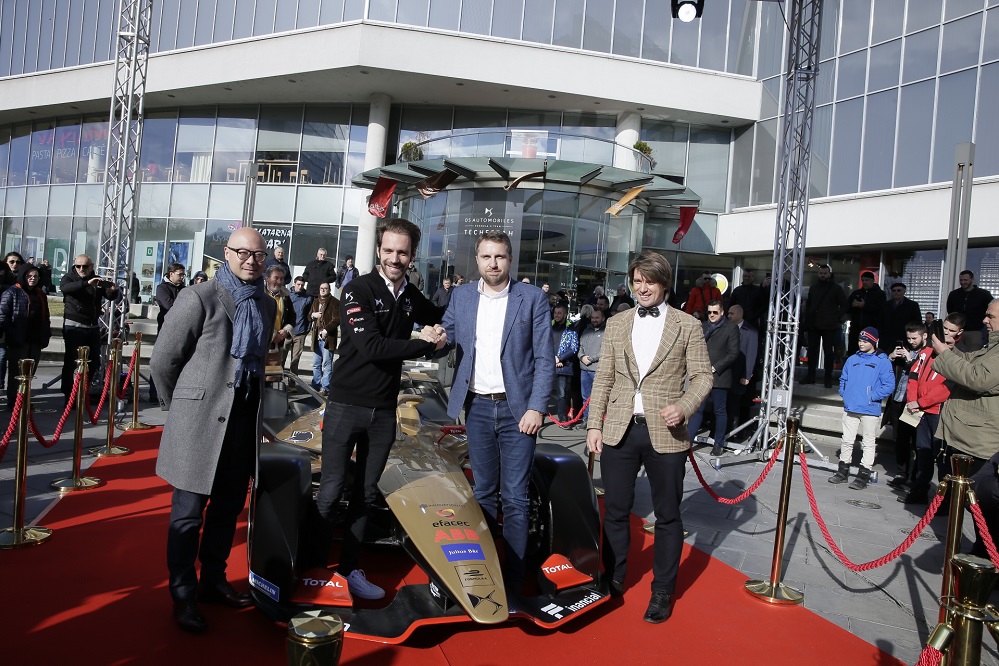 You have collaborated with many educational institutions in London. What would you, when it comes to working with youth, tell young people in our country?
I would like to tell them that the solution is not in leaving the country and trying to find their future abroad. I think a better tomorrow awaits everyone in B&H, and with it their responsibility grows to work on it to make it happen. They cannot wait for somebody else to do it for them. Making it big in the West is far more difficult and challenging than one could imagine. Hence why youth in B&H must find enough reasons to stay and contribute to the local economy, instead of looking for a way to abandon their motherland.
You are a great football fan. Do you have a favorite among B&H clubs and what do you think of the B&H team?
At a young age, my father and grandfather regularly took me to matches of Borac from Banjaluka, and I followed the matches from the age of two, up until my departure from B&H in May 1992. I recently took Edmund Chu, with my colleague Hajrudin Prolić, to Football Club Sarajevo and Football Club Željezničar and was impressed by both clubs. The visit was very fruitful and will lead to interesting opportunities between some of Edmund's European football businesses, us at SSI and possibly both these Bosnian clubs, as well as the Bosnian football league. I am also a big fan of the Bosnian national team. Our nation is full of talented people, what I call rough diamonds, who, when polished, shine on the global scene.
You have three children, how much do your children know about Bosnia and Herzegovina, do they speak our language?
Farrah is 9, Raif is 7, and Thor is 6. They know a lot about B&H and have recently been coming more and more. They are big promoters of B&H, so they use every opportunity to do a presentation at school on B&H, Sarajevo and Bjelašnica, where they learned to ski. The youngest one speaks Bosnian fluently, and the older ones are still learning. At home, the language fight is between Bosnian and Italian, as we often holiday in Sardinia and mainland Italy. My wife is a luxury fashion designer and she works in Italy, so it is like a second or third home for us.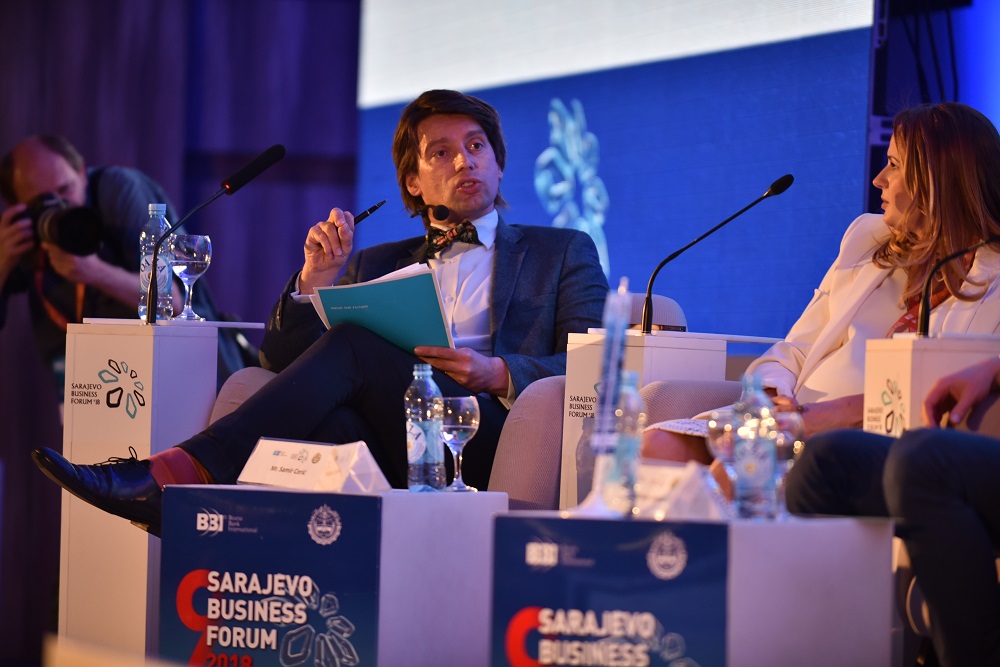 Education is very important in our home and it is something I would never compromise over. The children are schooled at one of the most elite private schools in London, which belongs to the same group of schools that Prince William and Harry went to. Often the first thing a father does when a child is born is run to the school office and hand in an application form, and years can go by before you know whether they have been offered a place at one of these schools. To learn in the class with nationalities and cultures from all over the world is something that forms their characters and enriches their lives from the very beginning and that is why, in my view, London is the best city in the world.