Skakavac Waterfall is located about 12 kilometres away from Sarajevo, near the village of Nahorevo. The location of the village of Nahorevo can be reached by car, or a city bus, line No. 69. From Nahorevo, one has to go to the location of the waterfall on foot, for about 7 kilometres. Luckily, the trail is well marked and it offers choices which will lead you to either below or above the waterfall. Several resting stops along the trail are equipped with wooden tables and benches, suitable for picnic.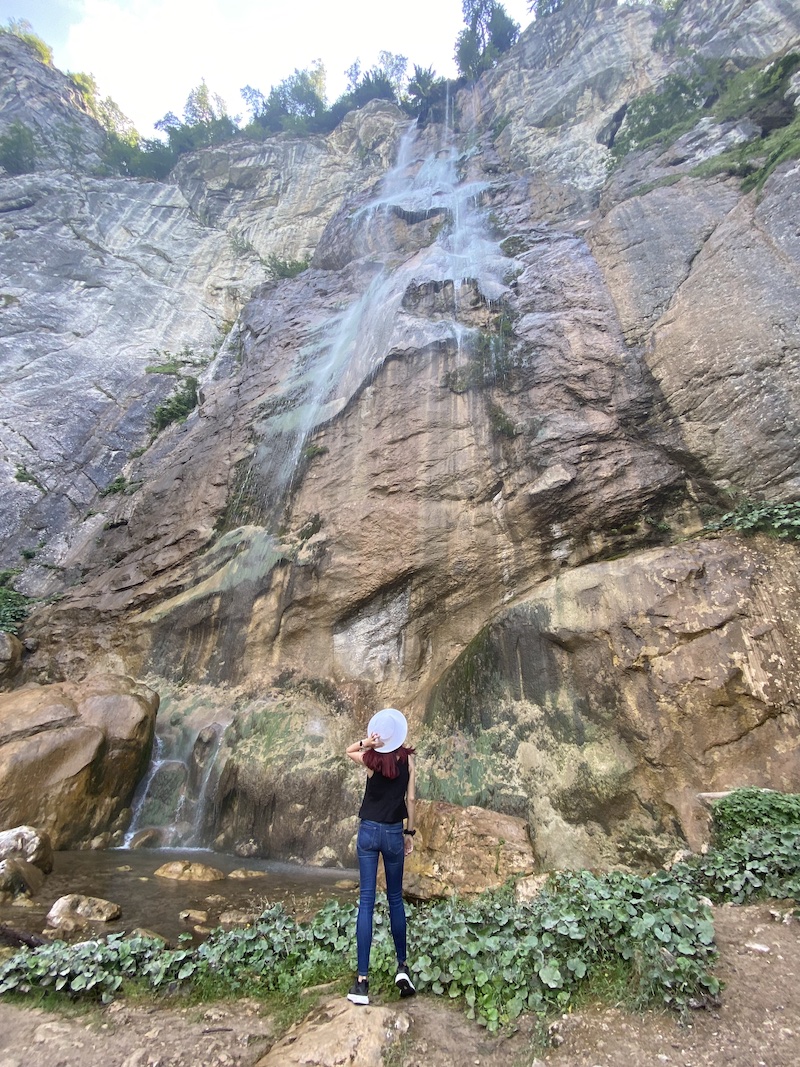 Photo: Iman Azganović
The waterfall on the small river of Skakavac is situated in close proximity of the source of the Vogošća river. The rate of water flow is rather modest, but the height of the waterfall of impressive 98 metres turns the plunging water into the finest watery mist, creating out of this world setting, earning this waterfall the well-deserved title of the highest and the most beautiful waterfall in Bosnia and Herzegovina and the fifth highest in the Balkans. This location is registered in the International List of Base Jump destinations, under the name of Gogo Base Jump Skakavac.  The image of the waterfall during winter, when the ice captures it creating an impression of incredible stillness, makes the trip to the site worthwhile even during short and often gloomy winter days.
In addition to hikers and outdoor enthusiasts, the Skakavac trails are also enjoyed by mountain biking aficionados. If you decide to take this trip, make sure you bring water, wear water-proof footwear and remain cautions, as the surface around the waterfall is often wet and slippery.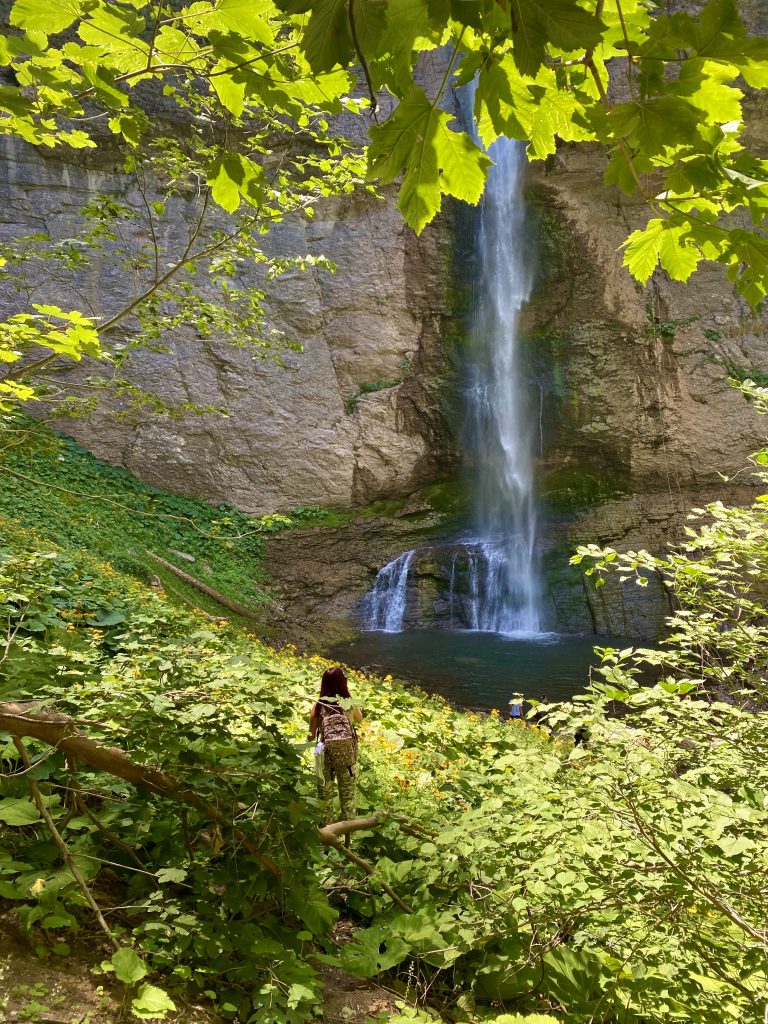 HOW TO GET THERE:
You can reach Nahorevo by car, or with public transport van number 69, which departs from Sutjeska Street. This is followed by 7 kilometers of walking along marked trails. On the way, you will reach a spot with tables and benches, which are suitable for a picnic.