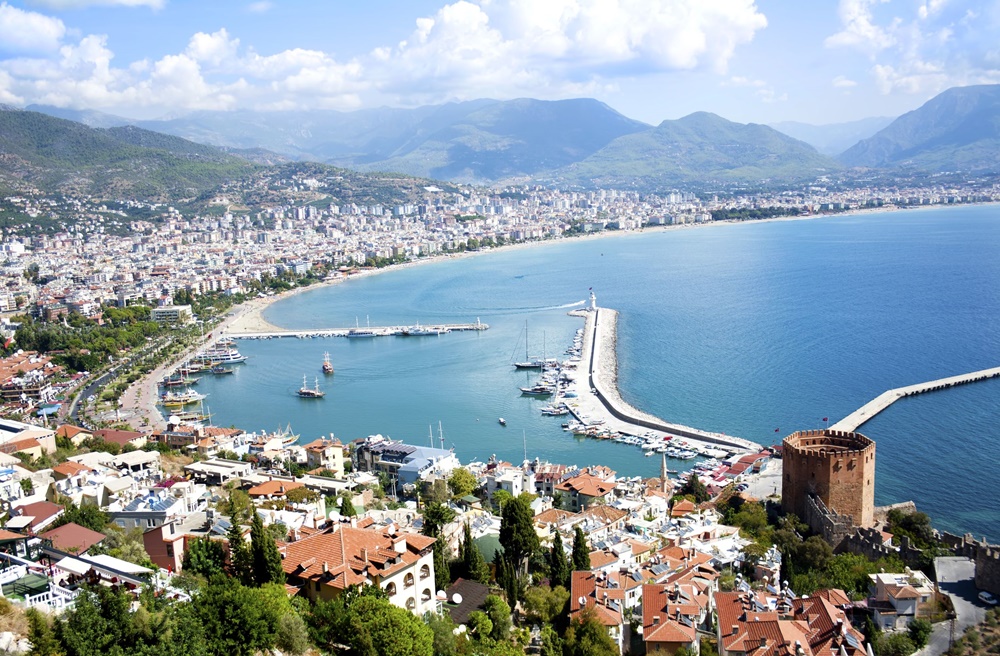 The Antalya Riviera – The Jewel of Turkish Tourism
If you are dreaming of the perfect vacation, then it is time to visit the Antalya Riviera. You can find an oasis of peacefulness, luxury and unusually beautiful natural riches in Kemer, Antalya, Belek, Side or Alanya. This entire region represents the jewel of Turkish tourism and a special story of the rich history, specific culture and tradition here, and the luxury hotels and complexes, which are situated in a location where the crystal-clear sea kisses the palms and sandy beaches.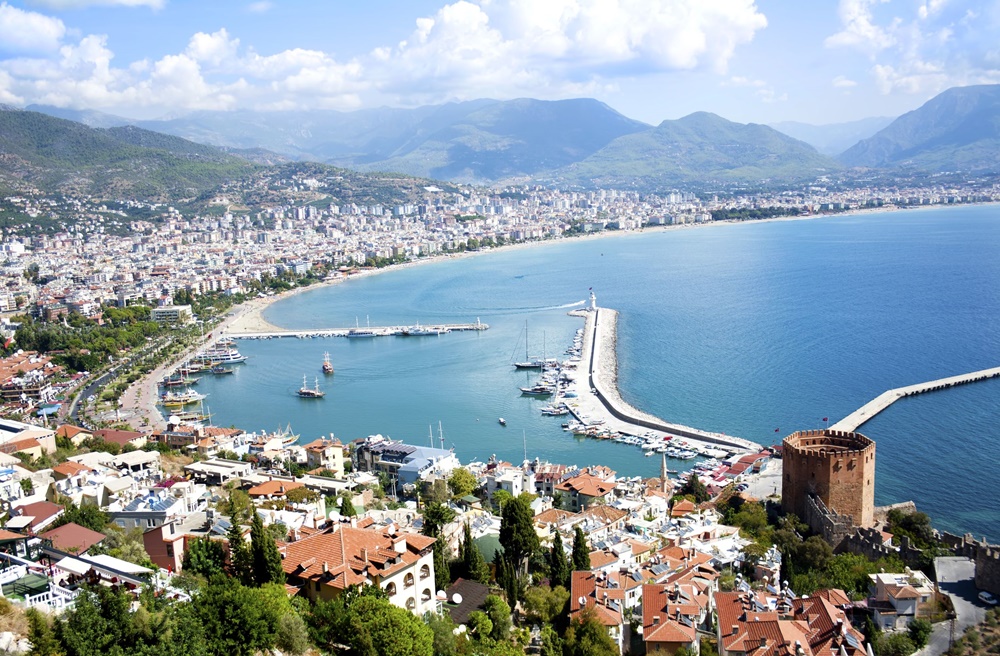 We had a wonderful experience in this region, where along with a team of journalists and tourism professionals, at the invitation of Centrotours, we enjoyed a seven-day trip. We saw that the holiday packages, which were prepared by tourism agency Centrotours for the cities of the Antalya region, were accessible to everyone, with affordable prices and top service.
KEMER – A MUST-SEE DESTINATION
A wonderful tourist town located on the shore of the Antalya bay, it used to be a fishing village, and today it a must-see tourist destination. Kemer has a shore that is 52-km-long, and it is known for its untouched nature and thick pine forest, which makes it the most similar to the Adriatic coast. The beaches are full of restaurants, bars and cafes where you can relax, and you also have various water sports and great entertainment at your disposal.
If you like to be pampered, you should not miss going to a hammam, while nature lovers must experience the cable car ride to the Tahtali peak of Taurus mountain at an altitude of 2365 meters. The recommended accommodation in Kemer are top hotels Amara Dolce Vita, Amara Prestige Elite Hotel, Amara Premier Palace Hotel (www.amaraworldhotels.com) and Gural Premier Tekirova (www.guralpremier.com).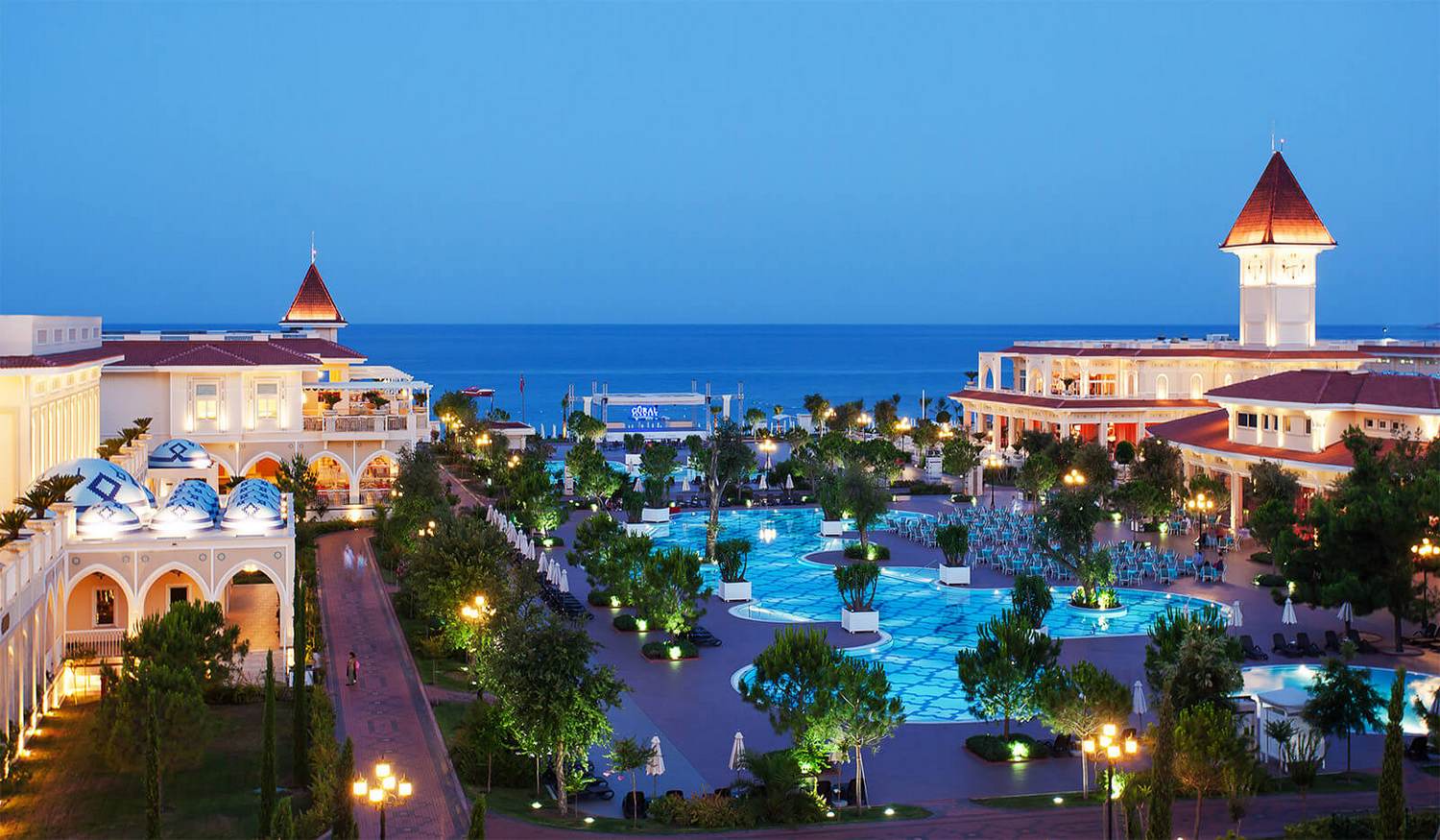 ANTALYA – PARADISE ON EARTH
A rich history, modern buildings, a rich nightlife and beautiful nature make Antalya the ideal tourist destination. The very center of Antalya is very attractive, and it is full of interesting historical and cultural attractions and sights. The main must-see attractions in Antalya are Hadrian's Gate, Hidirlik Tower, and Karagliolu Park.
Regardless of whether you decide to spend your summer vacation with your family, partner or friends, Antalya has plenty to offer. If you like swimming, you can enjoy the beautiful beaches and clear sea, and if you are a fan of shade with a view of the sea, the hospitality establishments in Antalya are impressive and they can provide that. For fans of travel, Centrotours agency has booked the best hotels in Antalya, with a number of benefits for a family vacation, starting from payment plans, to free accommodation for one or two children.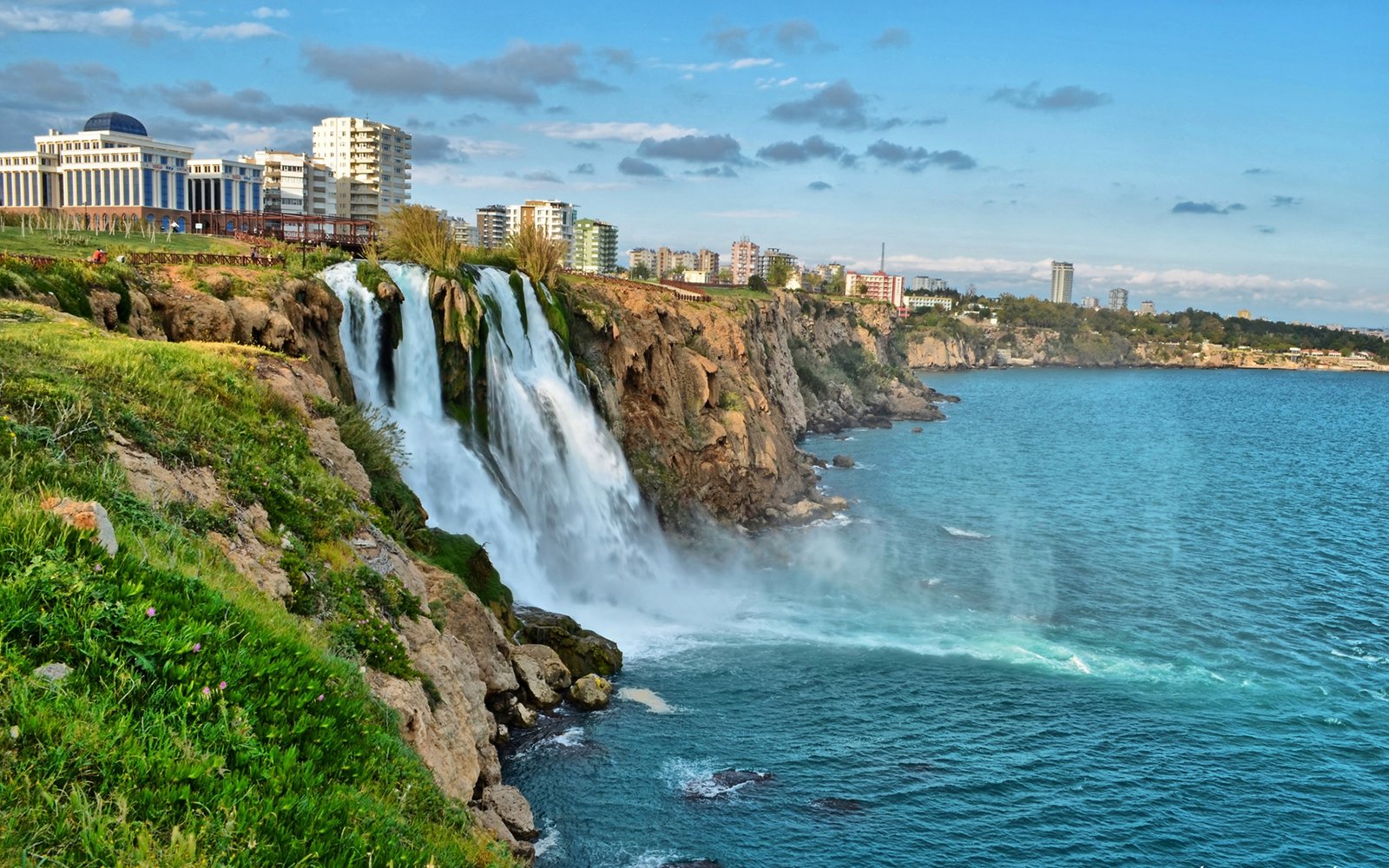 BELEK – A LUXURIOUS RESORT TOWN
Belek, with its great location at just 40 kilometers from the Antalya airport and many luxury hotels, surrounded by a thick pine forest, with long sandy beaches, represents the ideal destination for a summer vacation. Its great location, with numerous historical places, such as Aspendos, Perge and Side nearby, provides plenty of activities for fans of ancient culture. Belek is also a very famous destination among golf lovers.
Centrotours offers the best hotels in Belek, and while you are there, we recommend a visit to the theme aqua park The Land of Legends (www.thelandoflegendsthemepark.com). This is the largest theme park in Turkey and represents an unforgettable experience for all ages.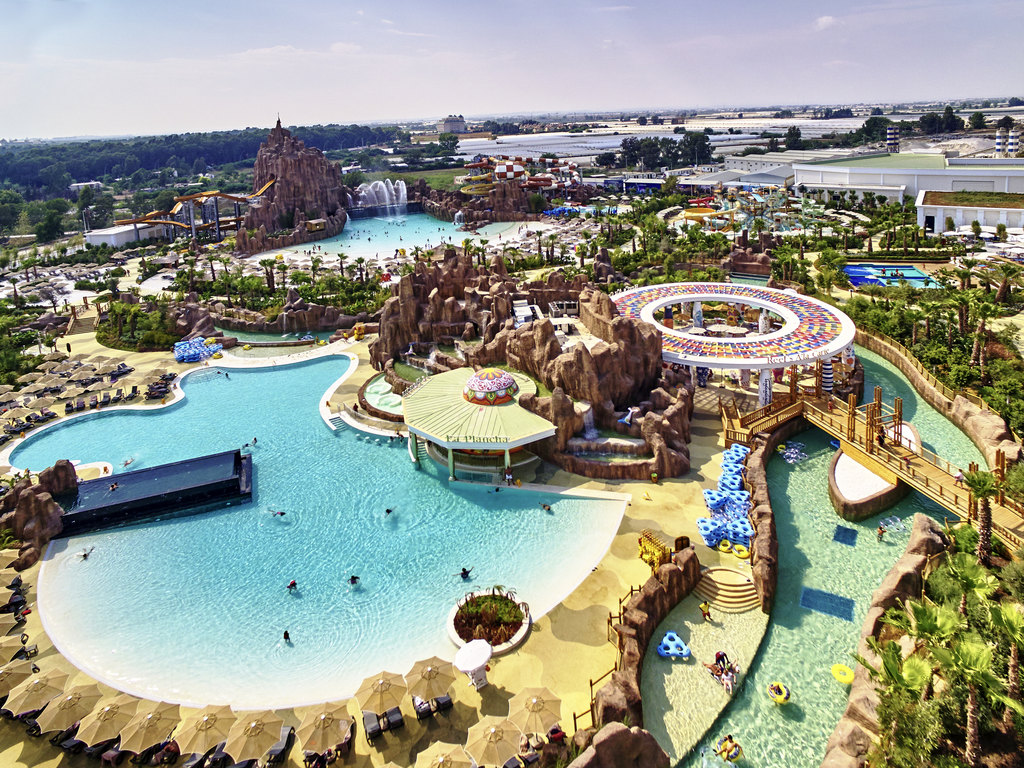 SIDE – A CITY EVERYONE MUST SEE
Side represents one of the most popular resort towns in Turkey. This town is known for its sandy beaches, and its beauty is reflected in the remains of constructions from ancient times, and the places that stand out here are Apollo's Temple and one of the largest amphitheaters in Turkey from the second century.
Side is ideal for excursions and sightseeing, so we recommend a tour of Perge-Aspendos-Side, a boat cruise, Pamukkale, the show Fire of Anatolia, Manavgat Waterfall and rafting. Our recommendation for accommodation is for Sunis Elita Beach Resort & Spa or Sunis Kumkoy (www.sunishotels.com).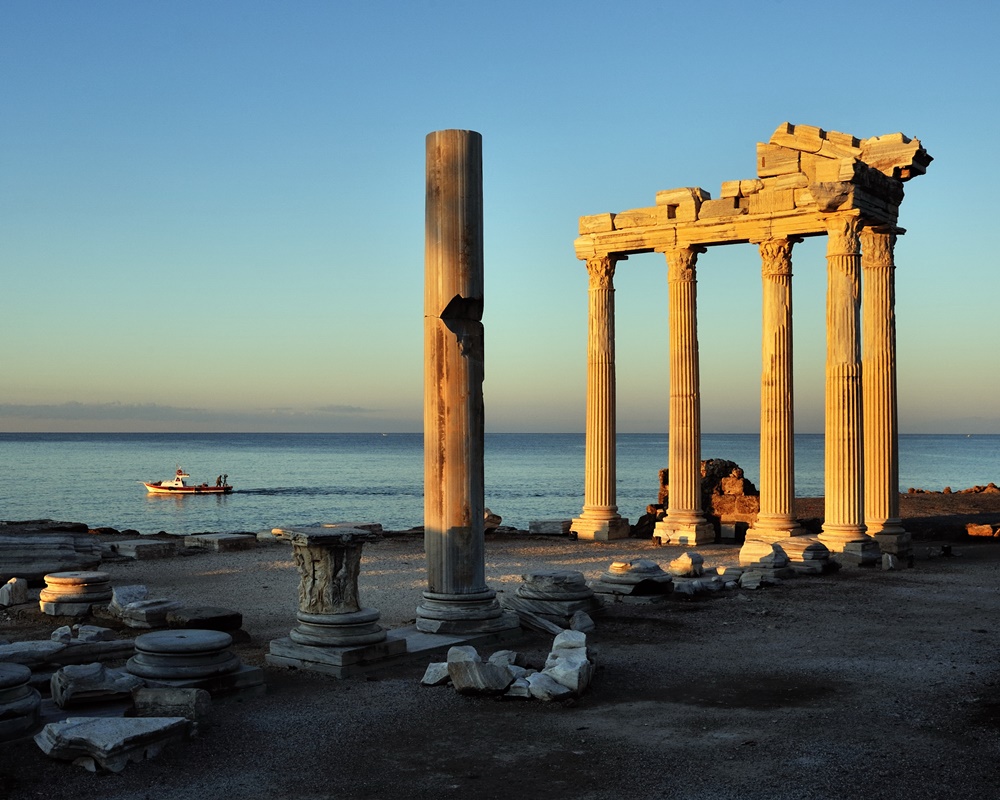 ALANYA – A DESTINATION FOR YOUNG PEOPLE
With beautiful sandy beaches, modernly equipped hotels and a marina, Alanya is one of the liveliest resort towns and the most visited tourist port on the Turkish coast. The prettiest, panoramic view of Alanya, Kizil Tower and the long Keykubat beach, stretches out from the top of the fortress. From the peak of the mountain, within the walls of the fortress, you can also see the famous Cleopatra Beach.
The central part of the town is full of shops, restaurants, small stores, cafes, and it offers a rich nightlife, which is great for young people. The large hotel complexes with numerous activities are located outside of town and they are ideal for families with children. We recommend accommodation at the attractive hotels Xperia Saray Beach (www.xperia.com.tr) and Xperia Grand Bali.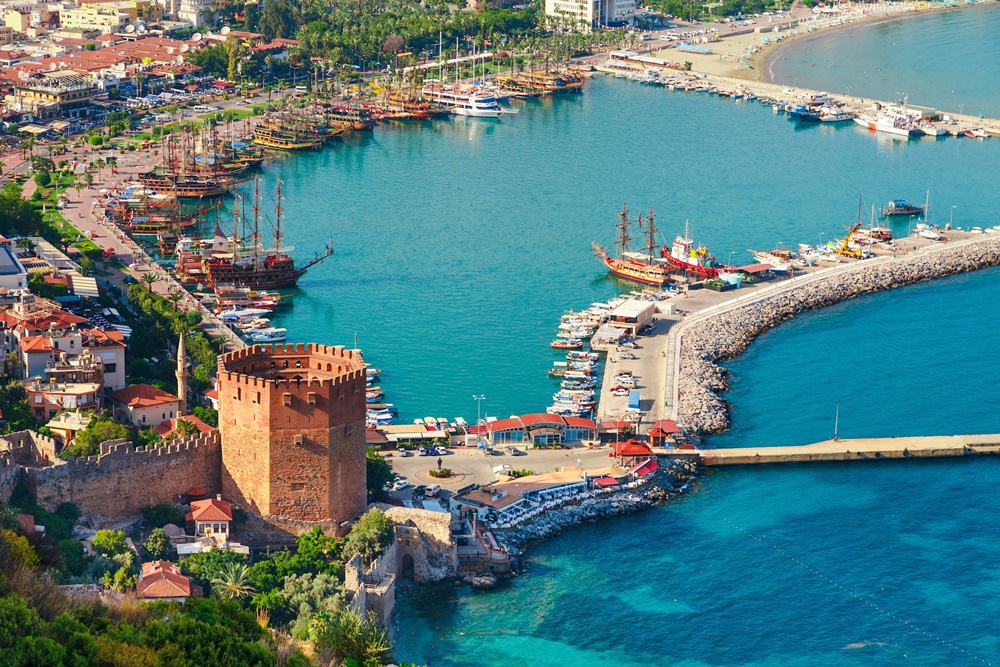 ---
USEFUL INFORMATION
Holiday packages for vacations in Turkey include direct charter flights via Sarajevo – Antalya – Sarajevo, accommodation in hotels on the basis of 7, 10, 11 or 14 nights and transfers via airport – hotel – airport. The first flight should take place on 09.06.2019, and there will be two flights per week on offer – on Thursdays and Sundays.

---

You can find out more information about summer vacations in Turkey at Centrotours offices, at www.centrotours.ba or by calling 033/407-407.