Should you decide to go skiing at the Olympic beauty Bjelašnica, we bring you some recommendations on where you can get comfortable and warm up, and also find tasty dishes that will awaken all your senses!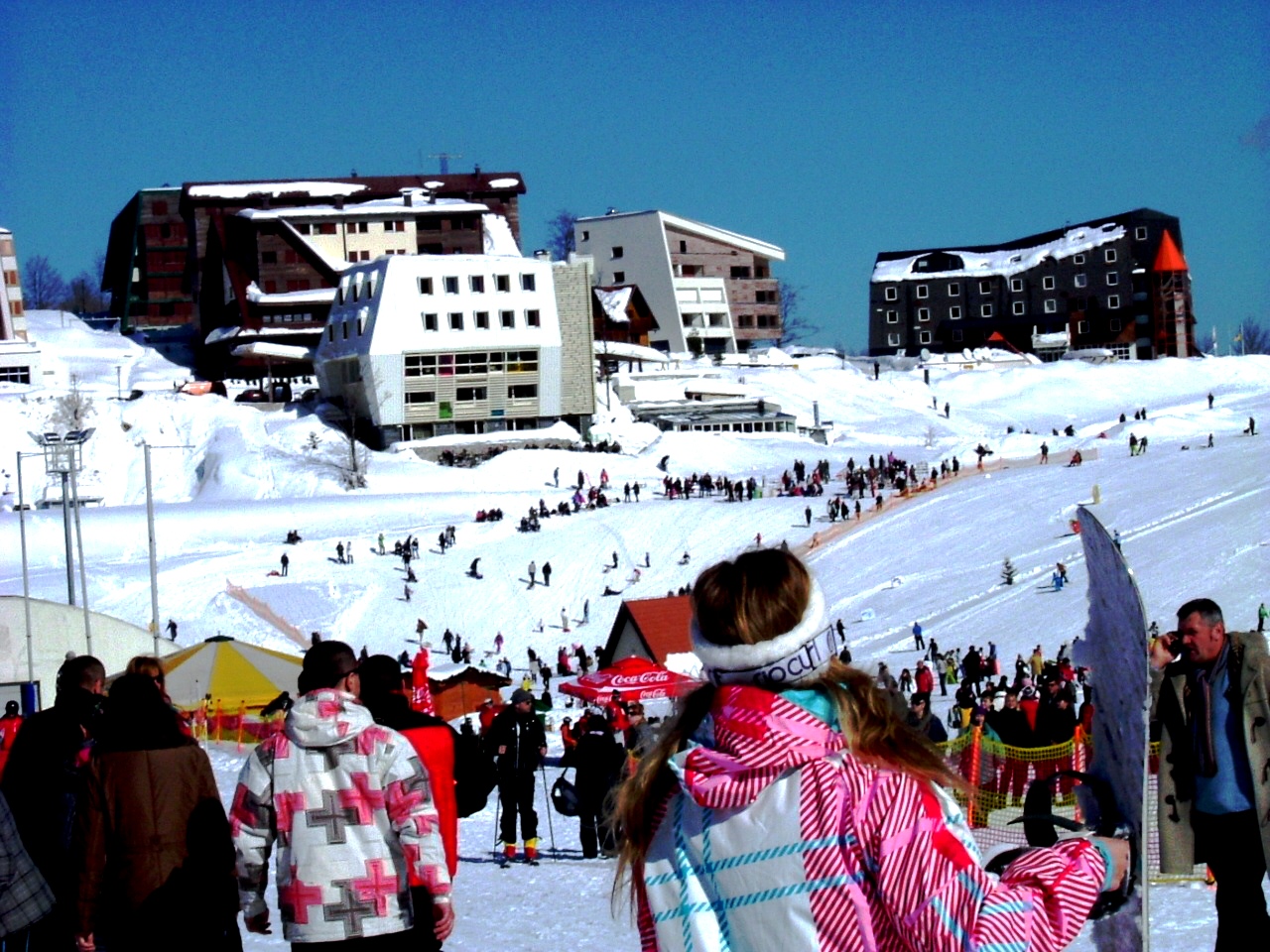 STAZA BAR & RESTAURANT 
Staza bar & restaurant is located at Bjelašnica at an altitude of 1300 m. It is situated near the ski trail, which makes it the ideal place for all fans of skiing and tasty food and drinks. If you would like to have breakfast, at "Staza" you can order polenta, eggs, sausages… The choice of appetizers is very diverse, and we recommend the savory doughnuts! It will also be hard for you to decide on the main meal, as there are various dishes on offer; from kljukuša, beans, various schnitzels and pasta, and there are several types of pizzas. There are also grilled foods, salads and various side dishes. Then, of course, there are the sweets that will sweeten your day at the mountain!
PICCOLO MONDO
Piccolo Mondo restaurant & pizzeria at Babin Dol aims to offer visitors a pleasant and natural environment for rest and relaxation at this attractive tourist destination. The Small World for a Big Gourmand offers Italian, Oriental, and local specialties. There is a large selection of pizzas, meat dishes, vegetarian dishes, fish, and pasta at original Italian recipes. And that is not all! There are also the sweets, which you will find hard to resist!
HAN HOTEL
Han Hotel is located in the immediate vicinity of Bjelašnica ski resort, and there is a bus stop right in front of the hotel, which includes direct lines to the center of Sarajevo. You can take a break from skiing along with warm or cold beverages, and in the pretty restaurant with a fireplace, traditional specialties from regional cuisine are served. Cooked dishes, grilled dishes, cold platters, chowders, savory doughnuts, pies, various meat dishes… it all awaits at Han Hotel. There are also various sweets, which you will not be able to resist! 
PRIČA CAFE BAR RESTAURANT 
Priča cafe bar restaurant is located near the ski trails. After some strenuous skiing, in the nicely designed ambience, you will find local B&H dishes, chowders, goulash, stews, pies, meat dishes made to order, klepe, pilau, vine rolls, dolma… There are of course sweets as well; kadaif, hurmašice, apple pie in vanilla sauce, rice pudding, tulumbe. With tasty food and a pleasant atmosphere, we are sure that you will also write a few pages of your winter story here!
BJELAŠNICA HOTEL 
The restaurant at Bjelašnica Hotel offers international cuisine with the influence of local tradition and contemporary trends. The diverse offer will spark your imagination for culinary pleasures. 
The Lobby Lounge Cafe of Bjelašnica Hotel is a dynamic and appealing place for a sandwich, cake, coffee, or tea. Here, you can look for tasty and fresh salads or sandwiches made out of organic and healthy ingredients. The panoramic windows and unique mountain decor create the perfect atmosphere for a creative dessert like crepes, tufahija, baklava, hurmašica or special teas. Would you like all that as takeout? Choose the Reach and carry offer and a healthy picnic will be ready for you.
MECHAVA CAFE
Located in front of the starting point of the cable car at Babin Dol, Mechava is a corner where a warm atmosphere and a pleasant ambience awaits you, with pleasant and professional staff. Here, you can enjoy freshly prepared and tasty food like soups, pizzas, excellent grilled dishes, and you will particularly love the hamburgers, and of course there are also cakes, and refreshing beverages. 
OTHER ESTABLISHMENTS
At Bjelašnica, you can also visit Benetton restaurant, which is located on the ski trail, and it offers a wide selection of local Bosnian dishes, as well as international cuisine. After you have eaten well, you can have a drink at Baza ski bar, which also offers hookahs.