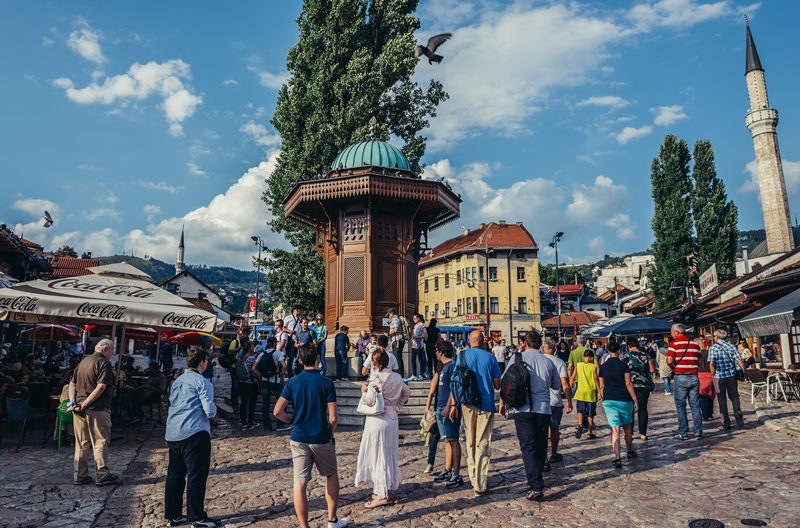 Square in Sarajevo
Alexander Wittek: Architect Who Built the Symbols of Sarajevo
Alexander Wittek is one of those architects who did not build much, but who did build enough to leave a lasting legacy in Bosnia and Herzegovina. He gave Sarajevo two of its most important symbols: Vijećnica (Sarajevo City Hall), a remarkable example of architectural design, a diva among buildings, and Sebilj (a wooden fountain), which is enough for him to never be forgotten in this town.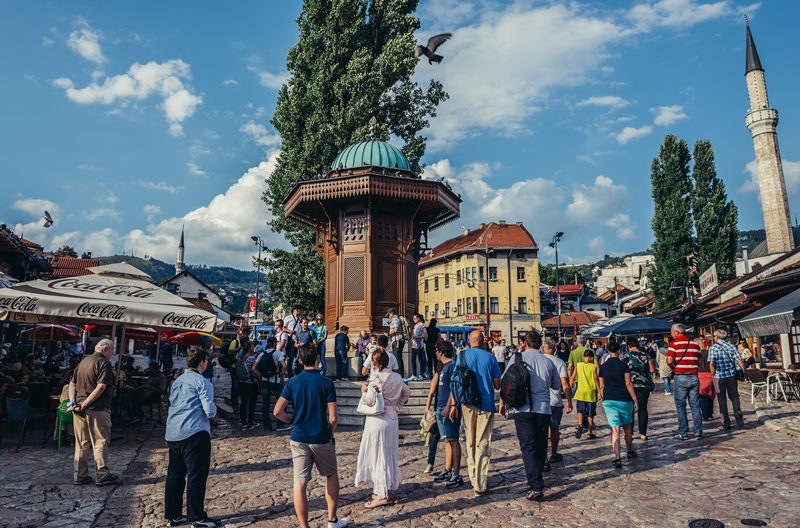 A Chess Grandmaster
Wittek was born in Sisak on 12 October 1852 and he lived there until 1870. In Croatian history books he is referred to as a state chess master, i.e. grandmaster, which is a term in this strategic game that will come into use many years later. When he came of age, Wittek moved to Graz and then Vienna where he obtained a degree in architecture in 1875. Even though he had a promising career ahead of him as a chess player, he still decided to play it safe—he became a civil servant which then brought him to Sarajevo. Wittek went down in history thanks to the tremendous success he achieved there.
Sebilj in the Moorish Revival Style
Even though there used to be several hundred such structures in Sarajevo, nowadays there is only one sebilj—the one in Baščaršija—and it carries the epithet of 'symbol of Sarajevo'. The original sebilj, which was built by Mehmed Pasha Kukavica, was located several meters away from where Sebilj now stands, but it was destroyed during a fire. The present day Sebilj was built in the Moorish Revival Style in 1913 during the Austro-Hungarian period. Wittek drew inspiration for his design in this architectural style in Egypt and Spain which will mark his architectural legacy.
Vijećnica—Wittek's Most Important Work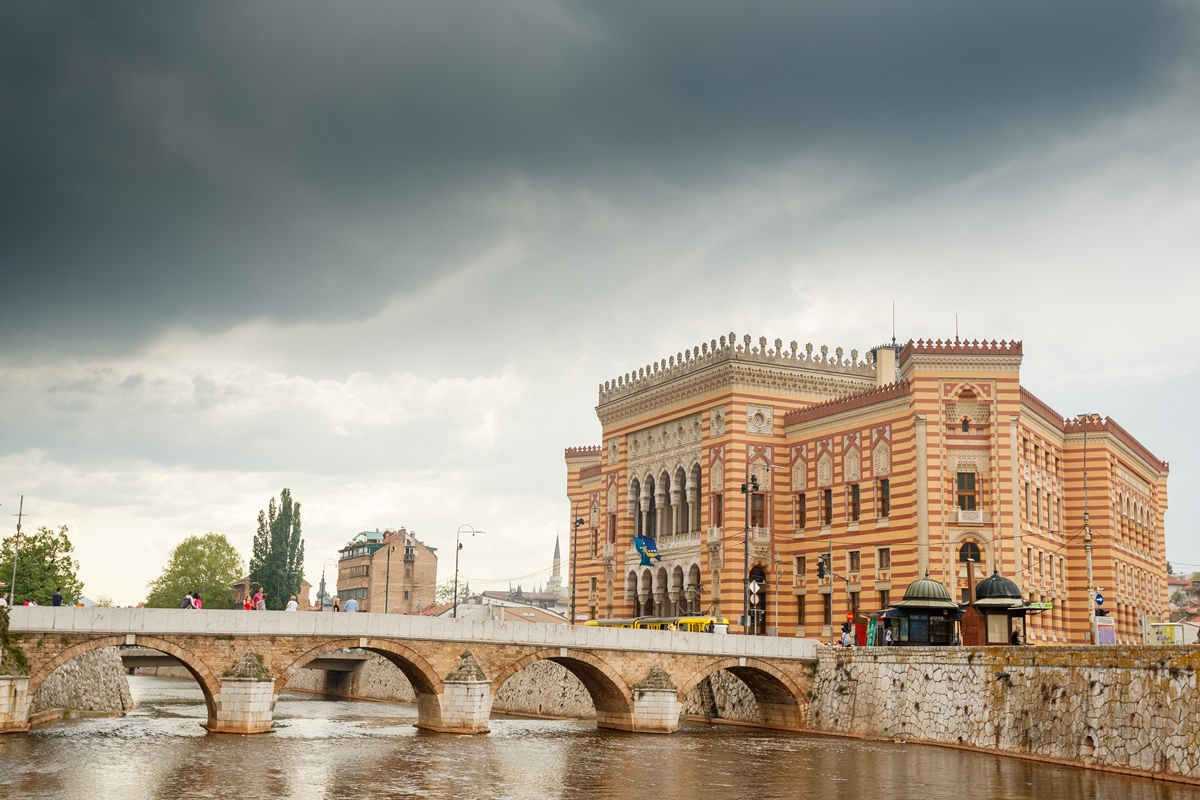 Wittek began working on Sarajevo City Hall—another symbol of Sarajevo in 1882—also in in the Moorish Revival Style in 1882. At the time, the Austro-Hungarian monarchy needed to have a prestigious building to serve as the seat of the city administration. Only later will it hand the City Hall over to the National and University Library. Wittek went to Cairo several times to study the Sultan Hassan Mosque and Madrasa because he used it as a model for his project. However, he did not live to see the end of construction work on his masterpiece. He died from tuberculosis in Graz in May 1894, but some sources say that he developed a mental illness because there was a lack of light in the City Hall's main hall and then committed suicide. Ćiril Iveković completed the project.
Vijećnica in Brčko Too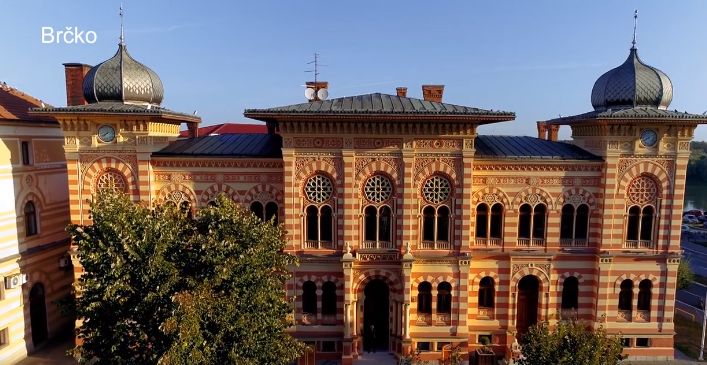 Another project that links Alexander Wittek with Ćiril Iveković is the Town Hall in Brčko, which was built in 1892 according to Wittek's preliminary design and Iveković's detailed design. Both project designs have a triangular ground plan with a central hall and corner towers, but the choice of painted and relief decorations is different. Today, Brčko Town Hall is a protected natural monument in B&H. Apart from Brčko Town Hall, there is another building Wittek designed in Brčko, a town that lies on the Sava River. It is called Alijaga Kučukalić House. Alija Kučukalić was a well-known Brčko merchant and benefactor. The house was also designated as a national monument, but nowadays it is not structurally sound. It used to be one of Bosnia and Herzegovina's most valuable structures built in the eclectic Moorish Revival Style.