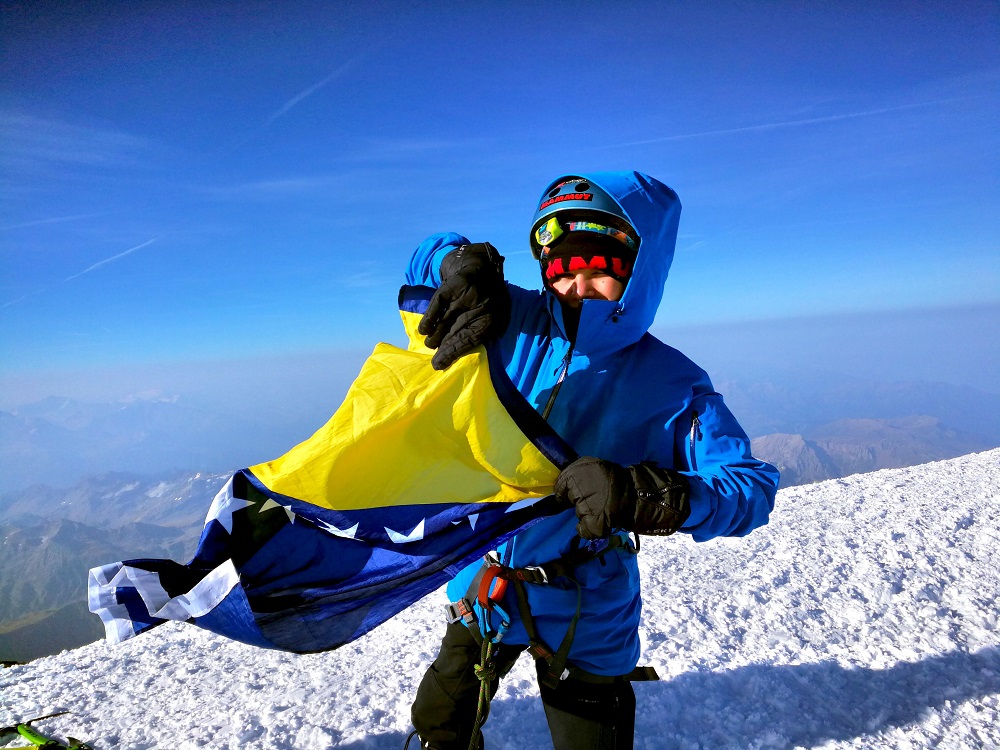 Danin Jusko – First child on Mont Blanc and Elbrus
He is only 13, but he has already made B&H sporting history as the youngest alpinist from B&H who has managed to conquer the prominent mountain tops of Europe.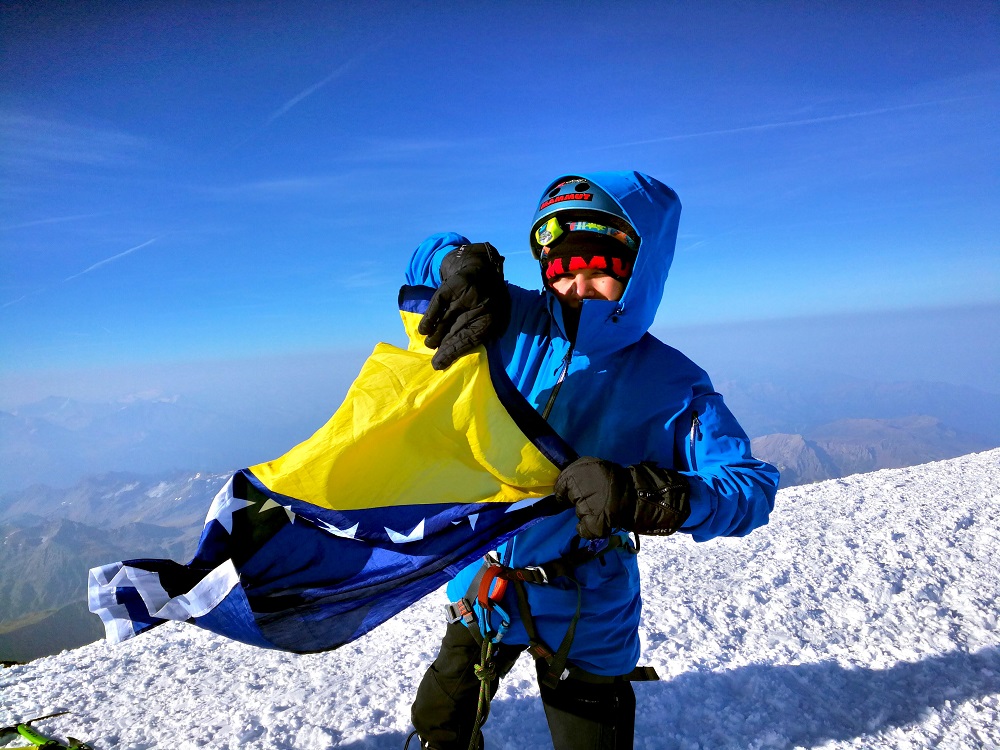 Written by: Elma Zećo
Danin Jusko is an 8th grade student of elementary school "Musa Ćazim Ćatić" in Sarajevo. He has excellent grades. He is very settled. There's an energy of discipline about him. As such, as a 12- and 13-year-old, he has done something that only happens in extremely rare cases – conquered the mountain tops that only serious alpinists dream of. Firstly Mont Blanc, the highest peak of the Alps, and recently also Elbrus, the highest mountain peak of Europe.
Young hope
However, in Danin's case nothing is a coincidence. His father, Ismir Jusko, a famous alpinist, always motivated him. He taught him to love sports from a young age, to never give up on his goals and dreams in life.
"At the age of two, I entered the hall of the Academy of Martial Arts "Bushido". I sat, watched the trainings and ran around only during the warm-ups. It was a game to me. I started training karate officially at the age of four-and-a-half, and quickly moved onto the most widespread martial art – Brazilian jiu-jitsu, and I've been actively training skiing since I was six. I grew to love the mountains thanks to my father who I went mountaineering with on Bjelašnica and Igman as a seven-year-old. Each time when he was preparing for his expeditions, especially the Himalayas and Aconcagua, I walked in front of him, in winter and summer, to regulate his pace, which was too fast. Mountains got under my skin then", says Danin, who, having expressed the desire to conquer Mont Blanc last year had to meet two criteria: excellent grades at school and a year of intense mental and physical preparations.
He met the criteria, and having climbed Mont Blanc entered the history of sport as the youngest alpinist, not just from our country, but from the region, who climbed the 4800-meters peak. In the category of the most promising sportsman in the junior category, he won an award from the Olympic Committee of B&H, as well as an award from the Sports Federation of B&H.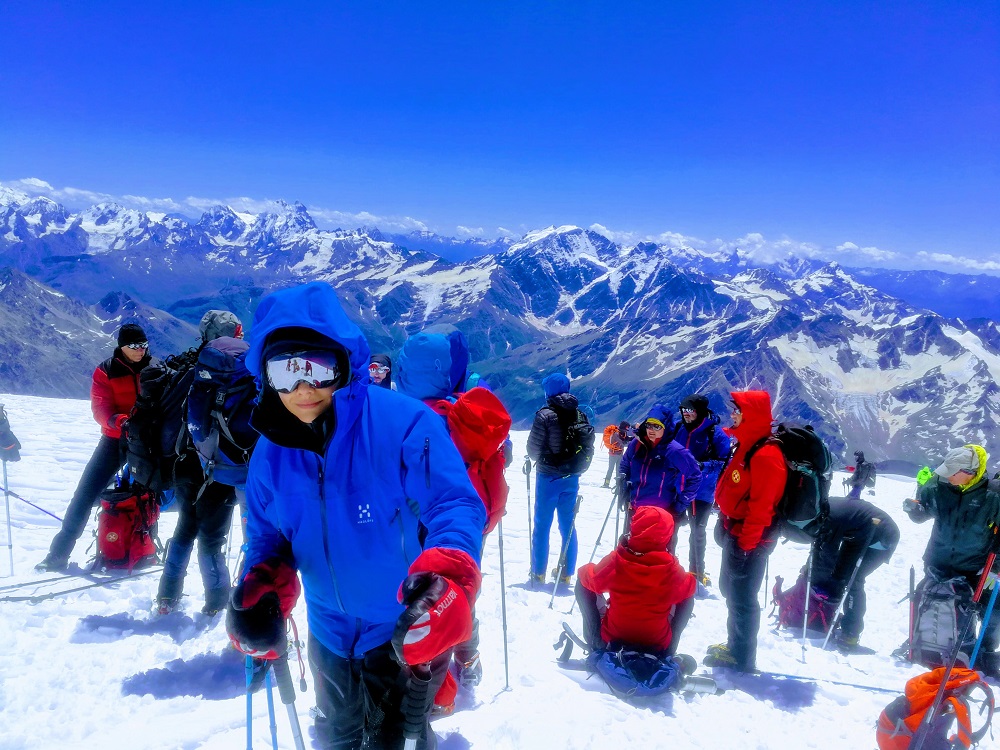 My dreams
"When you're working on mental and physical preparations, there are no limits", says Danin, who conquered Elbrus, which is 5642-meters-high, this summer.
In what is so far the greatest expedition from B&H to this prominent mountain in Russia, 22 alpinists and mountaineers were led by the first B&H alpinist who conquered Mont Everest – Petar Pećanac.
"We were waiting for the weather to improve. On the fifth day, we had the opportunity to set off towards the peak, as the morning was clear, and it wasn't windy. At the last break, thirty minutes from the very top, Petar said that he would like me, as the youngest member of the team, to climb to the top first. When I took the step, a wonderful feeling came over me. I immediately took out the flag of B&H and waited for the rest of the team so that we could hug and kiss each other. When you're standing there, you see all the mountains surrounding the Caucasus. Imagine, your view extends to over 80 km", recounts Danin, who wants to conquer a peak of over 6000 meters next year.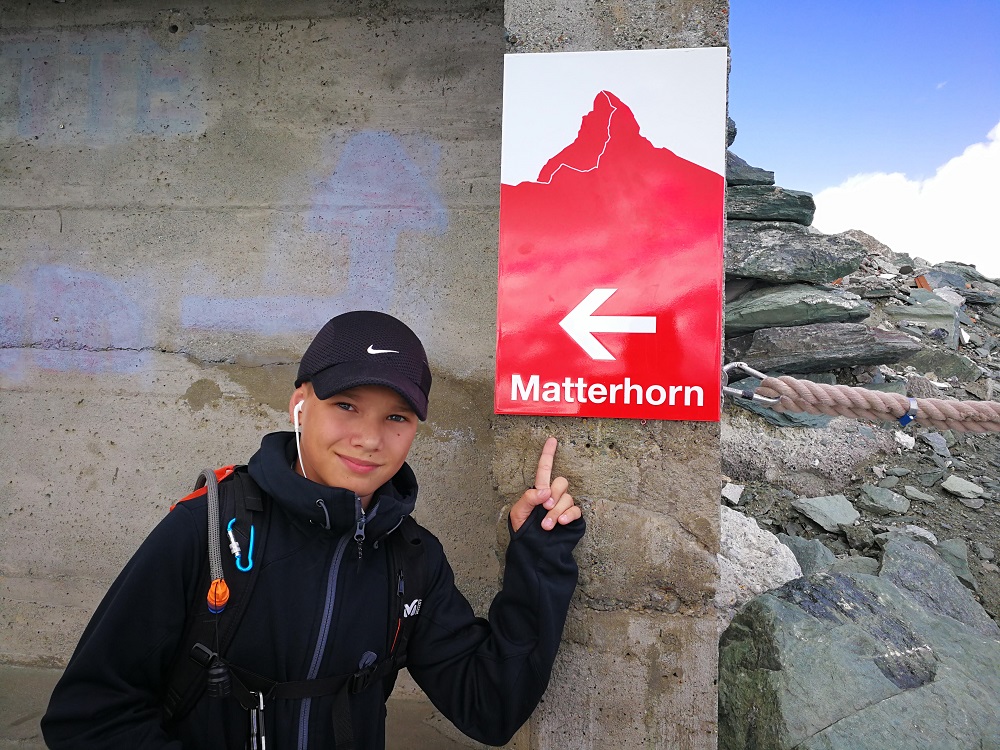 He also reveals his greatest goal:
"That's Matterhorn, a peak that's more dangerous than Mount Everest."
Danin enjoys the support of his parents in everything that he does. Smiling, he says he would like to be a policeman. His wish does not come as a surprise, as he grew up with a father who was in the special units of the Ministry of Internal Affairs for years, and he lives surrounded by professionals from this field whose work he finds fascinating. For now, he remains the golden boy who will still be dedicated to his great love of sport.
Knowing when to stop
At Elbrus the temperature would fall to – 30 degrees. In the morning hours when the B&H team set off, many people from other teams were giving up. They overestimated themselves, and underestimated the mountain, which killed around 40 people in a night a few years ago. It was one of the greatest accidents that happened on a mountain. "The most important lesson that I've learned during all the preparations is that you have to know how to recognize the moment when you need to give up. If your body is sending signals that something isn't right, then you need to withdraw."