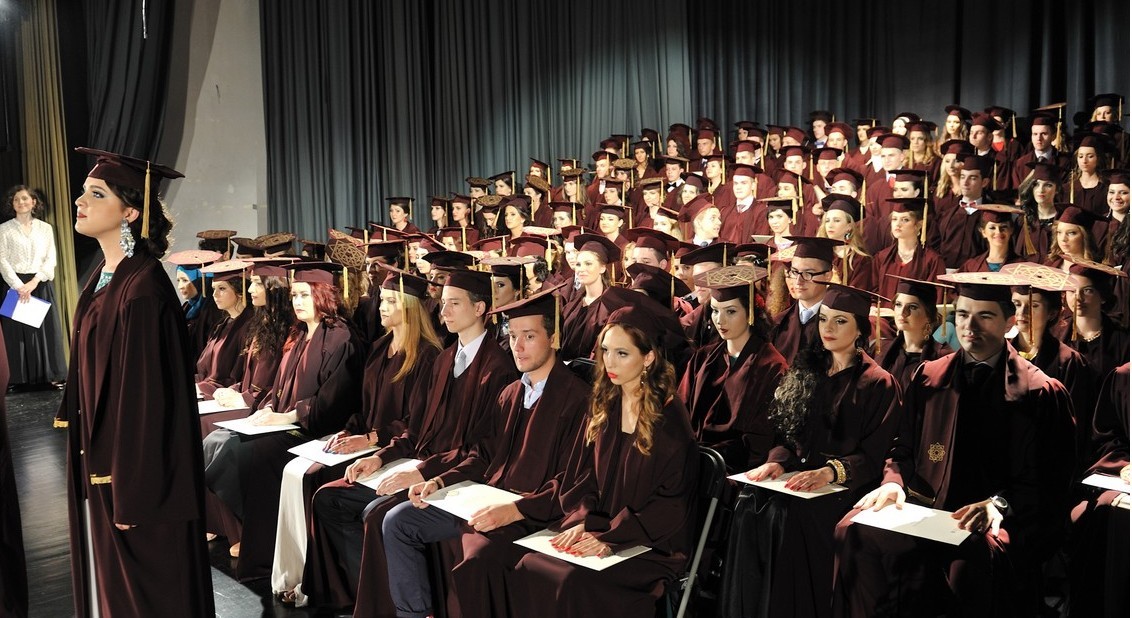 First Bosniak High School – Cambridge International School
Founded in 1995 during the war, and after more than twenty years since its foundation, the First Bosniak High School is among the top schools recognisable for their quality of educational work.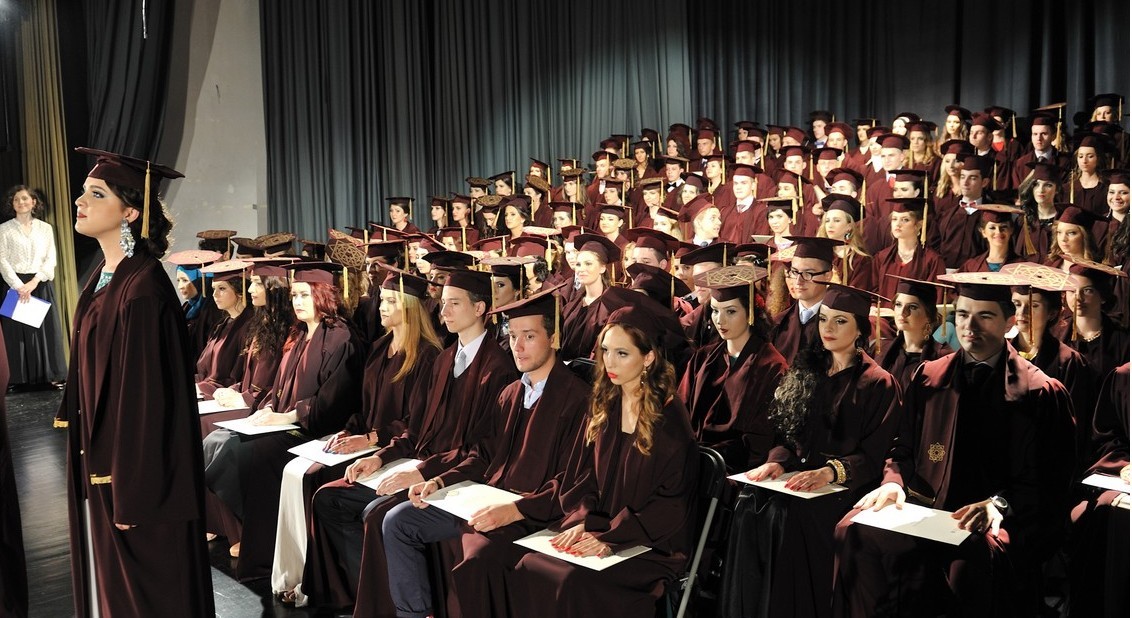 Continuous improvement, innovative teaching methods and content, and plentiful of extracurricular activities are among the reasons why a greater number of primary school graduates choose the First Bosniak High School every year.
Strive to Achieve Virtue of Deeds
The school is equipped with multimedia classrooms, science laboratories, a very nice gym, a school cafeteria where warm meals are prepared daily, a dental practice, a small yard, a pleasant library, and a masjid. Aside from these, the interior is aesthetically pleasant fostering, thus, young people to observe the beautiful, to behave appropriately and do well. Hence, the school motto: Strive to Achieve Virtue of Deeds!
Students can participate in a variety of school clubs, take obligatory fieldtrips and travel in Bosnia and Herzegovina, as well as regularly visit theatres and museums.
The First Bosniak High School follows the Cantonal Teaching Plan and Programme for the citizens of Bosnia and Herzegovina, but also caters to the needs of foreign students proficient in English.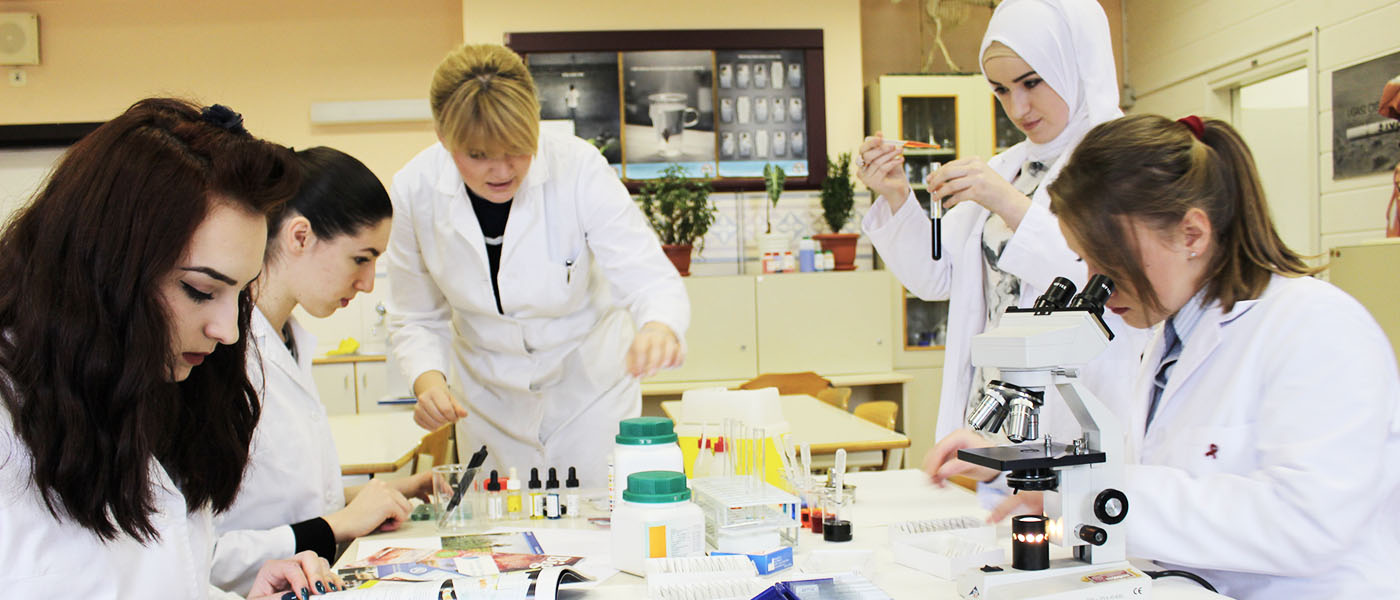 Cambridge International School
On the international level, the school earned the status of Cambridge International School, as one among more than 10.000 schools in over 160 countries that follow Cambridge International Examinations curricula (ISO 9001:2008). CIE is the largest treasury of international programmes and highly-valued certificates and diplomas for students ages 5 to 19. Specifically, the school offers two Cambridge programmes: Cambridge Secondary 2 or IGCSE programme (Ages 14 to 16) and Cambridge Advanced (Ages 16 to 19).The First Bosniak High School organises CIE exams, which are then examined externally in the Great Britain.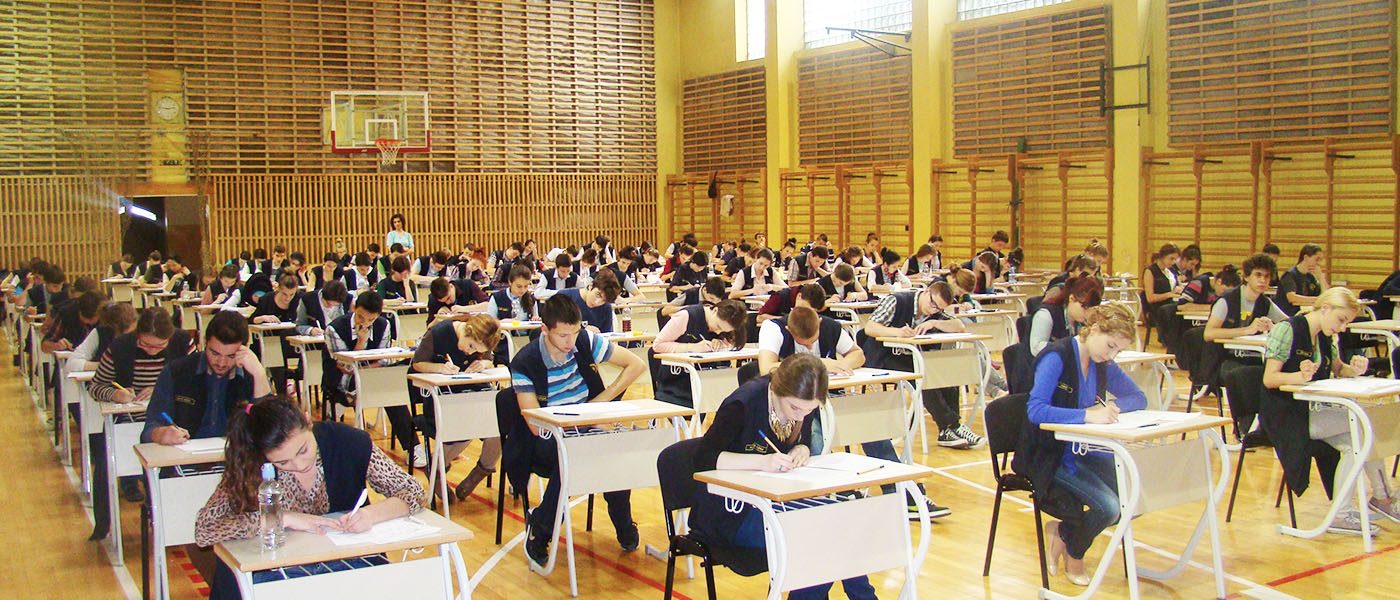 Students and teachers successfully challenge themselves in the world market of knowledge and achieve significant results, which is why many of the graduates are among the leading students at some of the most renowned world universities.
ANTRE 1:
Curriculum A, B & C
Curriculum A follows the Teaching Plan and Programme of Sarajevo Canton.
Curriculumu B stands for a combination of the international and cantonal programmes. Classes are bilingual – syllabi pertaining to Cambridge programmes (CIE) are taught in English, whereas subjects pertaining to the cantonal programme are taught in Bosnian in a slightly reduced form. Curriculum B has been designed to cater to students who speak Bosnian/ Serbian/ Croatian and English.
Curriculum C has been designed solely from Cambridge programmes to cater the needs of English-speaking children of foreign citizens living and working in Bosnia and Herzegovina.
First Bosniak High School
Address: Petrakijina 22, 71000 Sarajevo
Web: www.bosnjackagim.edu.ba