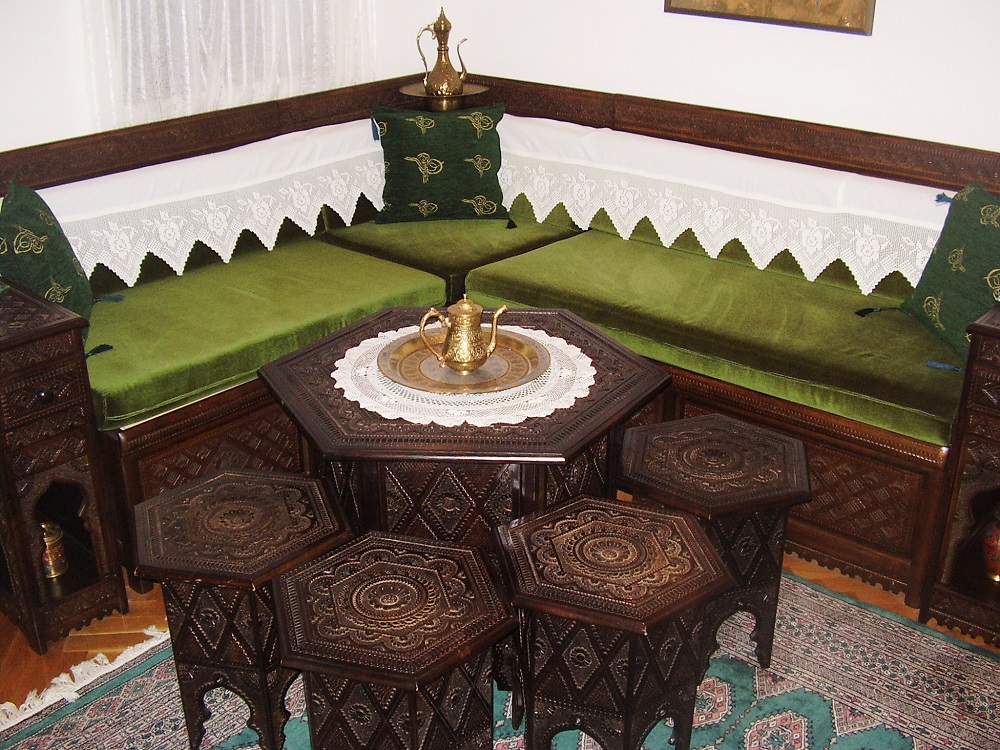 OLYMPUS DIGITAL CAMERA
Nikšić Brothers – Four generations of woodcarvers
Furniture made by the Nikšić family has been declared movable heritage of B&H.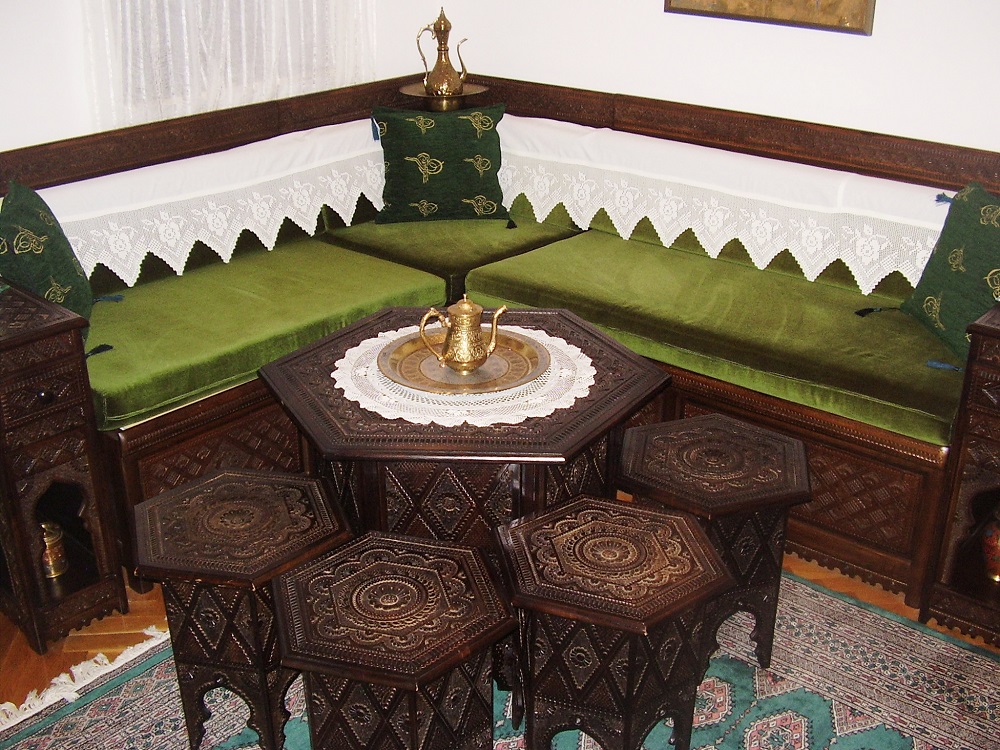 The desire to decorate space by making objects out of wood has been passed on through four generations of the Nikšić family from Konjic. In two years, their creative process of wood carving will turn 100.
Love for the craft
It all started a long time ago in 1920, when Gano Nikšić opened his woodcarving shop in Konjic. He felt so much love for his work that future generations had to feel it too, drawn, as if by magic, to follow in his footsteps. After Gano, the family craft was in the hands of Adem Nikšić, then Mukerem Nikšić, while Armin Nikšić has been treasuring it since 1996.
Woodcarving started developing in the Konjic region even before the arrival of the Austro-Hungarian monarchy in B&H. The importance of  promoting one's work could be seen during the time of Adem Nikšić, who exhibited furniture at fairs in big cities, like Paris, and an advertisement was published in newspapers with the slogan First and most precise woodcarving shop that uses walnut wood. However, it is during the time of his grandson, Armin, that Nikšić Brothers woodcarving shop would hit its peak of honor. Namely, the Commission to Preserve National Monuments of B&H declared the furniture made by the Nikšić family movable heritage of Bosnia and Herzegovina!
Furniture and souvenirs are the works of skilled artisan hands. For their production, ancient skills come to the fore fully when they come to life with the help of tools that are just as ancient. That is what gives a special touch to the diverse models of dressers, display cabinets, beds, settees, home and office furniture, decorative furniture. The "furniture artisans" use precious walnut, maple and cherry wood. The settee with two škrabije (traditional cabinets) looks particularly interesting in fully carved dark walnut, then there is also a dresser with flower motifs in dark walnut, and a corner settee complete with a table and stools, fitting in ideally in Bosnian rooms and living rooms. There are also a lot of things which enrich the home, including trays, jewelry boxes, backgammon sets, treasure chests, flowerpot stands, Qur'an stands…
It is enough to look at photographs to conclude that the furniture, along with supporting elements, is intended for homes where the residents appreciate tradition and love art, and it is also intended for different types of establishments which, depending on their purpose, are supposed to exude the cultural and historical values of our region.
The artisans of Nikšić Brothers, who also do restoration of mosques and traditional rooms, made a mihrab and minbar from dark walnut for a mosque in Kakanj.
World-renowned cultural heritage
Konjic-based woodcarvers, who devotedly guarded the legacy of their ancestors, like Nikšić Brothers, were honored by news in 2017 that the long-standing tradition of woodcarving in Konjic had been placed under the protection of UNESCO. After Zmijanje embroidery, woodcarving from Konjic became the second material good from the intangible heritage from our country to be listed on the Representative List of the Intangible Cultural Heritage of Humanity. This act gave significance not only to this artistic craft, but also put an emphasis on the uniqueness and sophistication of furniture produced in such a small European country, Bosnia and Herzegovina. None of that could have happened had it not been for the keepers of tradition, their talent and ability to overcome all the obstacles of the modern age.