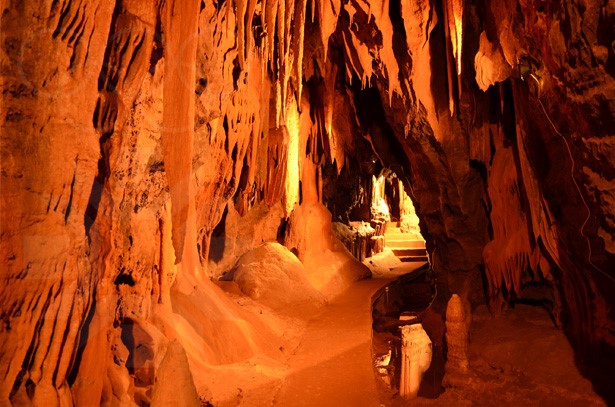 Orlovaca , The Magical Cave
Orlovaca is only 15 kilometers away from Sarajevo, and is located near the main road to Sokolac, close to Sumbolovac. A macadamized road, approximately a kilometer long, leads to the cave. A small river Sinjevo origins nearby, with high cliffs of the mount Orlovaca (1056 m above sea level) in the background.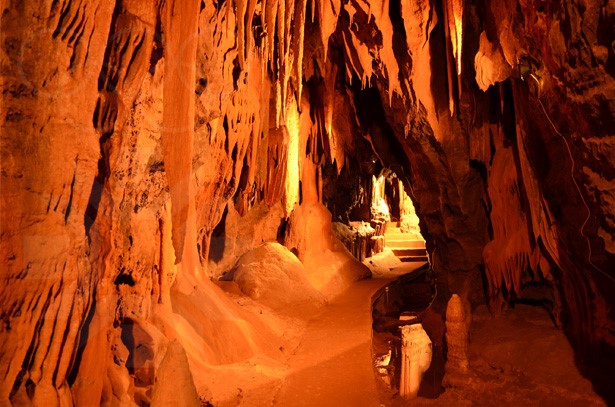 Orlovaca is among the largest and the most beautiful cave systems of BiH. So far, around 2500 meters of the cave were explored. Interior of the cave has a truly impressive design. The decorations are growing from the floor to the ceiling, and hanging from the ceiling and walls. Visitors are also amazed with its petrified waterfalls. The unique columns are reminding of some ancient and renaissance castles and their colorful monuments.
Cave bear remains with an estimated age of 16000 years were found within the cave, along with some interesting archeological artefacts – for example, an axe and pottery shards dating back to 2500-3500 years ago.
Nowadays, the cave is mainly inhabited by bats.
---
Cave Tour schedule
Except on Sundays and Mondays, guided tours are available every day from April 15 to October 15, to the following timetable: 0900, 1200 and 1500 hrs. During winter, the schedule remains unchanged, but the booking is mandatory.
The prices of the tickets:
Group visits (pupils) – 2 BAM;
Group visits (other types of groups) – 3 BAM;
Individual visits – 4 BAM.
---