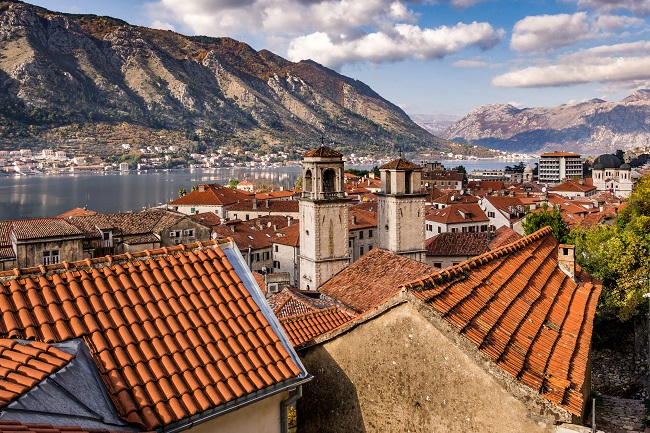 Several Centuries Young
Kotor – Recommended by Lonely Planet
Kotor is a town situated in the stunning Bay of Kotor on the Montenegrin coast. It is not only one of the most visited destinations in Montenegro, but also a world heritage site. Lonely Planet, the popular travel guide and publishing company, has named it as a must-see town to visit.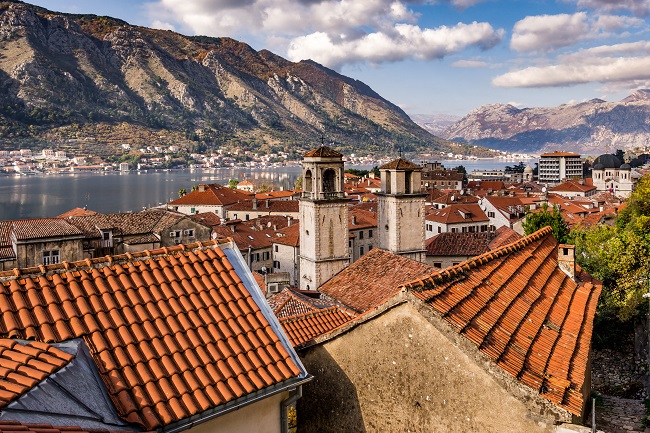 Kotor boasts a rich cultural and historic heritage and is one of the best preserved medieval towns in this part of the Mediterranean.
What to Do and See in the Bay of Kotor
City Walls
Kotor City Walls is the most attractive tourist spot in Kotor. The walls are 4,5 kilometers long, and at times reach up to 20 meters in height. Visitors can climb 1350 steps to reach St. John's Fortress and enjoy spectacular panoramic views of the bay.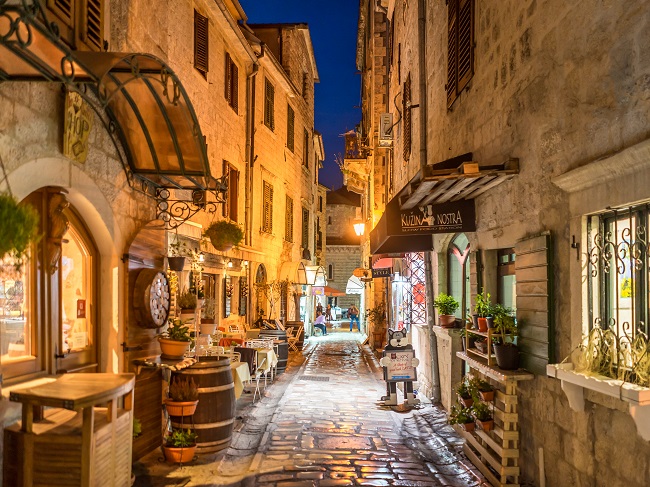 Maritime Museum
Maritime Museum offers visitors an insight into Boka Kotorska's rich maritime history. It possesses an extensive collection of maritime artefacts, documents, artwork, ethnographic objects and weapons.
Town Gallery
It is located in the "Nikola Đurković" Cultural Center and follows the work of contemporary artists, including the applied arts and new media art (videos and performances).
St. Triphon's Cathedral
This is the most famous and the most impressive edifice in Kotor's Old Town. Built on the foundations of a ninth-century church, this Romanesque cathedral was consecrated in 1166. It was restored several times since earthquakes changed its original look to a significant extent. St. Tryphon's Cathedral has in its possession a rather rich collection of artwork.
Church of St. Nicholas
The Church of St. Nicholas is located in the northern part of the Old Town and was built in the early twentieth century. Its construction began in 1902 and was completed in 1909. The Church of St. Luke was built in 1195, and it is unique because it features both Catholic and Orthodox altars. Its iconostasis, a work of art made by local masters of the Dimitrijević-Rafailović school of icon painting, is particularly valuable.
Perast and Our Lady of the Rocks Islet
Perast is undeniably one of the most popular spots in the Bay of Kotor. It is a wonderful little baroque town featuring a lot of landmarks and offering visitors unforgettable experiences. Apart from museums and churches, the most renowned landmark in Perast is Our Lady of the Rocks Islet—a must-see attraction.
Bay Exploration by Boat
The Bay of Kotor is one of Mediterranean's most distinctive destinations. It is situated at the southernmost tip of the Adriatic Sea and comprises four small bays completely surrounded by mountains. Exploring the Bay of Kotor by boat is a unique and marvelous experience.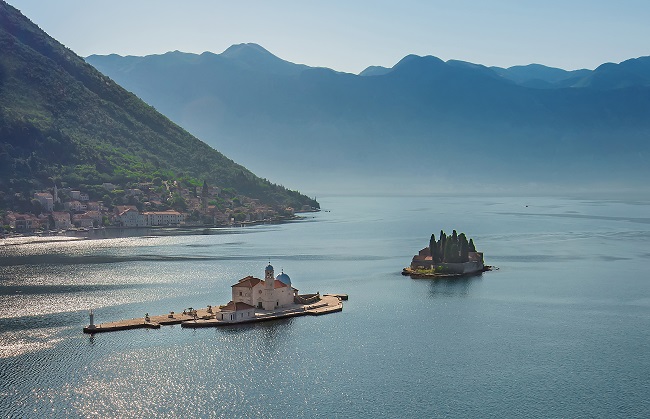 This summer in Kotor:
28th – 30th June, International A Capella Choir Festival, Perast
28th – 13th August, Kotor Art International Festival
1st – 12th July, Kotor Children's Theater Festival
15th – 22nd July, Kotor Art / Kotor APSS
20th – 21st July, Searock Festival
22nd – July, Traditional Fašinada*, Perast
28th – 29th July, International Fashion Parade
1st – 4th August: International Summer Carnival
18th August: Boka Night
* A traditional annual event in which men row a convoy of decorated and roped-together boats to deposit stones on Our Lady of the Rocks Islet.
WEB: www.tokotor.me