In order to leave for your holiday happy and stress-free, prior to every trip far away it is necessary to know and prepare a few important things to preserve your health
INSURANCE IS MANDATORY
Prior to traveling to Asia, health insurance is mandatory. You do not want to find yourself in financial problems if you happen to be bitten by a monkey in Bali and have to pay $2000 for treatment, or if you fall off a motorbike in Vietnam and have to pay $6000 for medical expenses, or if you have dental issues and have to pay a dental bill of $500 for tooth extraction in Thailand…
DON'T FORGET VACCINATION
Vaccination is very important if you are planning to travel to rural areas, forests or places with bad sanitary conditions. Depending on the type of vaccine, it is best to get vaccinated 6 to 8 weeks before your trip, but no later than 4 weeks prior to your trip.
PROTECT YOUR SKIN
Don't forget creams and sunscreen for before and after sunbathing. It is best to buy them prior to your trip, as you might find it hard to get the brands that you are used to in far-away countries, and the cost of these products is quite high. There are a lot of insects in Asia, so it is good to bring a high-quality spray to protect yourself, as well as gel for treating insect bites. Also pack an antiseptic cream for cuts and burns.

MAKE SURE YOU BRING MEDICATION
It is a good idea to pack anti-diarrheal medicines, as well as medicines for stomach issues, as the change of food and spices may be hard on your stomach. You should also bring some general pain medication, as well as medicine that can treat a fever.  
TAKE CARE OF HYGIENE
It is important to wash your hands frequently, when this is doable, and when it is not possible to do so, you should use hand sanitizer. It is also a good idea to bring antibacterial wet wipes, which will be particularly useful after using the restroom. 
AVOID UNFILTERED WATER
Be very careful about drinking tap water and always get bottled water or filtered water. The same goes for brushing your teeth. Remember not to keep your mouth open while showering, so as not to swallow any water, as you could also have stomach issues or diarrhea.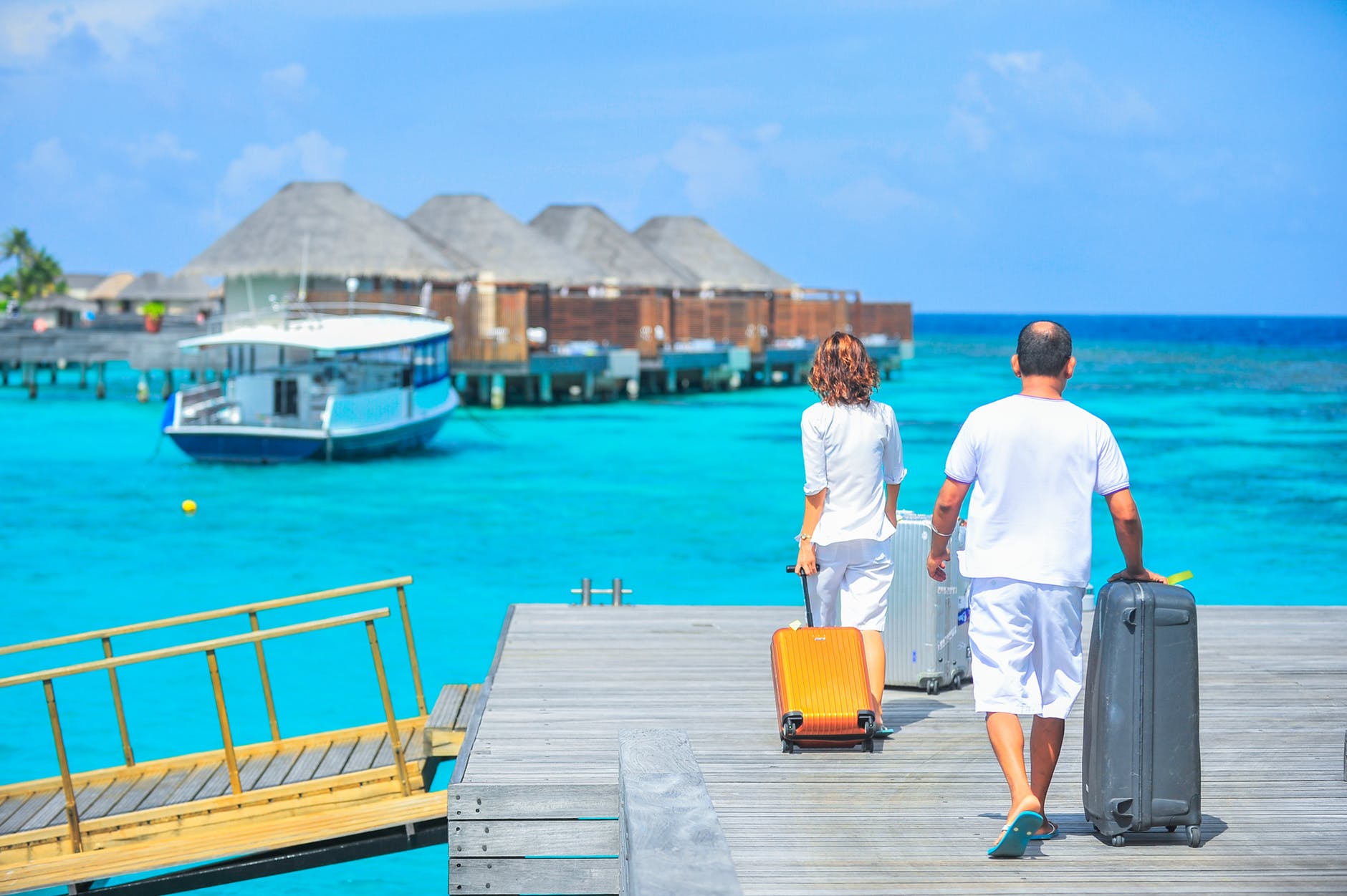 BE CAREFUL WHERE YOU EAT
Be careful where you eat. Always pick places that are recommended on TripAdvisor or places where there are a lot people, as you are more likely to get fresh food there. If you are a meat lover, you should be careful, as meat in some parts of Asia, especially in Southeast Asia, is quite different from meat in Europe. If you are not sure that you want to eat meat, luckily there is a lot of vegetarian food on offer, so you will have plenty of other options.