For beginners or advanced, for young and old, for mums and dads, for children

With exquisite ski slopes, steep cliffs, diverse non-skiing offer and Viennese pastries, Austrian ski resorts have something for everyone. It is said that the most ardent skiers go to Switzerland, those keen of the nights out go to France and those who want good skiing but at the lower price go to Bulgaria….Those who expect more from skiing go to Austria…Scenic villages with alpine houses, areas with snowy peaks, uncountable slopes for everyone's taste and a warm welcome from the locals, are all advantages of the skiing in not too distant Austria. Every bigger travel agency offers skiing in Austria. We give you the list of 10 most famous ski resorts in Austria and a brief explanation about each of them to inform you what to can expect and what you can get from them. Choose the one that best meets your needs….
Westendorf- for beginners
If you ski for the first time and you don't really like the crowd, you will learn your first skiing moves on the half-empty slopes of Westendorf. The charming city has a ski-lift that leads to the slope from the city centre and a gondola that leads to the peak of large ski slopes. Although it is known as a serene place where you don't expect large number of tourists, there are a few modern cafés where you can have a drink or you can refresh yourself after skiing.
Filzmoos-for families
Families with small children but also those with teenagers will enjoy the extensive offer of family hotels as well as the distinctive vibrancy of the city. The resort is famous for excellent ski slopes for beginners, snowboarding school and the restaurants whose ambience and food offer are completely adjusted for family vacations. The place itself stands for the most picturesque one in Austria, most famous for slopes for sledding and slopes that are open even during night.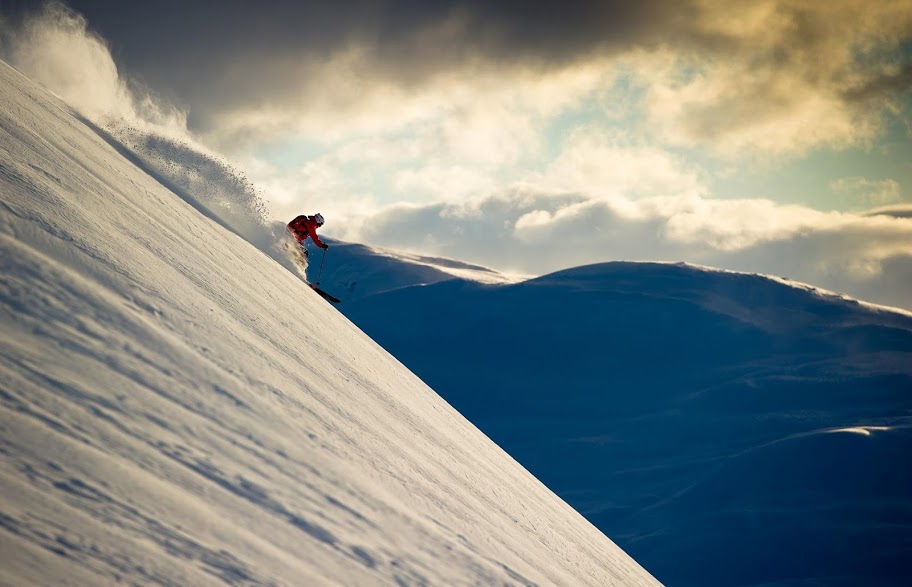 Oberau-for skiing and vacation
Oberau is considered to be one of the most serene and the least overhyped ski resorts in Austria. A few small cities and hotels, among which is one of the most famous alpine, boutique hotel Gasthof Kellerwirt, cafés where you can enjoy in hot chocolate and cakes, are main features of this place. Even though bigger nearby Niederau has more gripping offers and ski slopes, you will not find there the feeling that you have escaped from everything- the sense of isolation in the middle of the snowy, winter offer.
St Anton- for fun and for friends
Although St Anton has a reputation of a city with a vibrant nightlife for many years, its centre still reminds of beautiful Tyrol places, with traditional alpine houses, clothing stores and souvenirs and bars lined along the main, pedestrian street. Ski slopes under the place are known as good quality ones and with the ski passes bought in St Anton, you can ski in the whole region of Arlberg, including Lech, Zurs and Stuben. Besides all, the place is famous for the bars such as Crazy Kangaroo which is one of the reasons why some skiers, after a night out, sometimes miss a day on white slopes.
Albach- for romance
On the list of top picturesque Tyrol villages in Austria, Alpbach is certainly the winner. As in a fairy, the place is packed with alpine houses with wooden roofs and flower pots on balconies that are decorated with pendulous flower pots. Luxurious boutique hotels are decorated in the same style and so are the cafés and stores. With the background landscape in the form of mountain peaks, all together make a picture as being a one on a postcard. Still, this is a place for romance and for hikes on 20km long stamp tracks, than a resort for more advanced skiing during winter holidays (there are only two slopes for beginners in Alpbach). The nearby place Inneralbach, where you can go to by bus, has better offer of ski slopes.
Galtur- for advanced skiers
High in the mountains of Sivrett, there are two ski resorts- Ischgl and Galtur. They are known as ski resorts with outstandingly superior, long and challenging ski slopes, some of them are the best in Austria. Famous ski slope Alp Trida, which connects Austria with the ski resort Sauman in Switzerland, was used in one of the series about James Bond. The place Galtur itself is pictorial, with wooden houses and the baroque church as well as with a few cafés and restaurants. Only 15- minute drive from Galtur is bigger Ischgl where you can go night out.
Mayrhofen – for partying
In case going skiing is just an excuse for having good fun somewhere, maybe Mayrhofen is a place for you. Namely, every year in April, at the end of a good ski season, the biggest European music festival on snow-Snowbombing Festiva, is organized, where some big rock and pop stars often sing (Fatboy Slim, De la Soul). Skiing in Mayrhofen is not of poorer quality (Penken and Ahorn) than skiing in the nearby place Zillertal.
Ellmau – for families with small children
Combination of challenging slopes and those for beginners is perfect for parents with children. In this place, there is a ski school and ski kindergarten for the youngest. While you do down on some of the nearby slopes, whose total length is 250km, you can pay and entrust your youngest with an experienced ski instructor. Ellmau is calmer place that the neighbouring ski resort Soll which is known among younger generation as a place for nights out.
Lech – for those who wish glamour
The place that used to be the favourite ski destination of Princess Diana and which is shown in the second sequel of Bridget Jones, Lech is known as an exceptionally elegant and costly ski resort. Alpine place where in the cafés, with rum hot chocolate or with the special atmosphere, you can listen to the sound of Frank Sinatra's songs, is also known for ligestul in front of the restaurants, on the top of the ski lift (Oberlech), where those with bigger budgets, dressed in branded ski suits, catch the afternoon sun. Ten minutes driving from Lech is Zurs, the most exclusive Austrian ski resort whose ski slopes are not visited by many skiers.
Ischgl– for skiers and those who don't ski
If your problem is that you have come skiing with a person who doesn't ski, Ischgl is a perfect place for you. A short tram ride separates you from one of the most beautiful and most prominent Austrian city- Innsbruck. With various places to be seen and for shopping- and without a sight of a ski slope! Even without skies, you can sit in a gondola which will take you to the restaurant Panorama on the top of Patscherkofel, the place where the Olympic games from 1964. and 1976.were organized.
Ivana Dukčević Budja, Furaj.ba