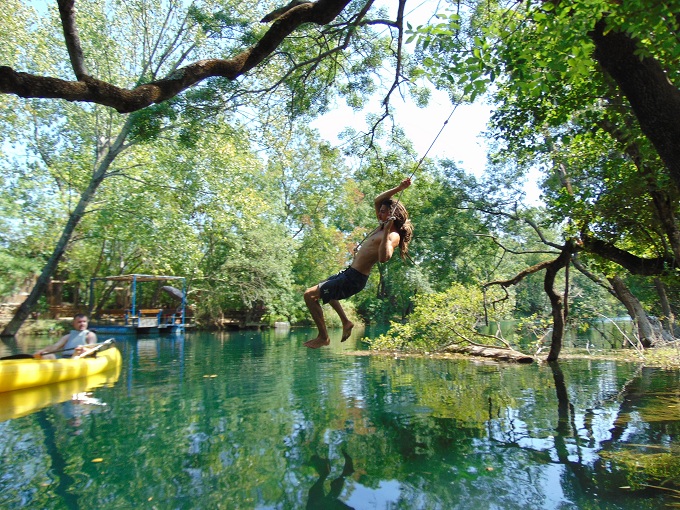 Summer Adventure on Trebižat River
If it occurs to you to swim or swing on a liana and jump into the river, the kind hosts will find the most suitable place and do everything they can to make sure the memory of the adventure becomes your fondest summertime memory.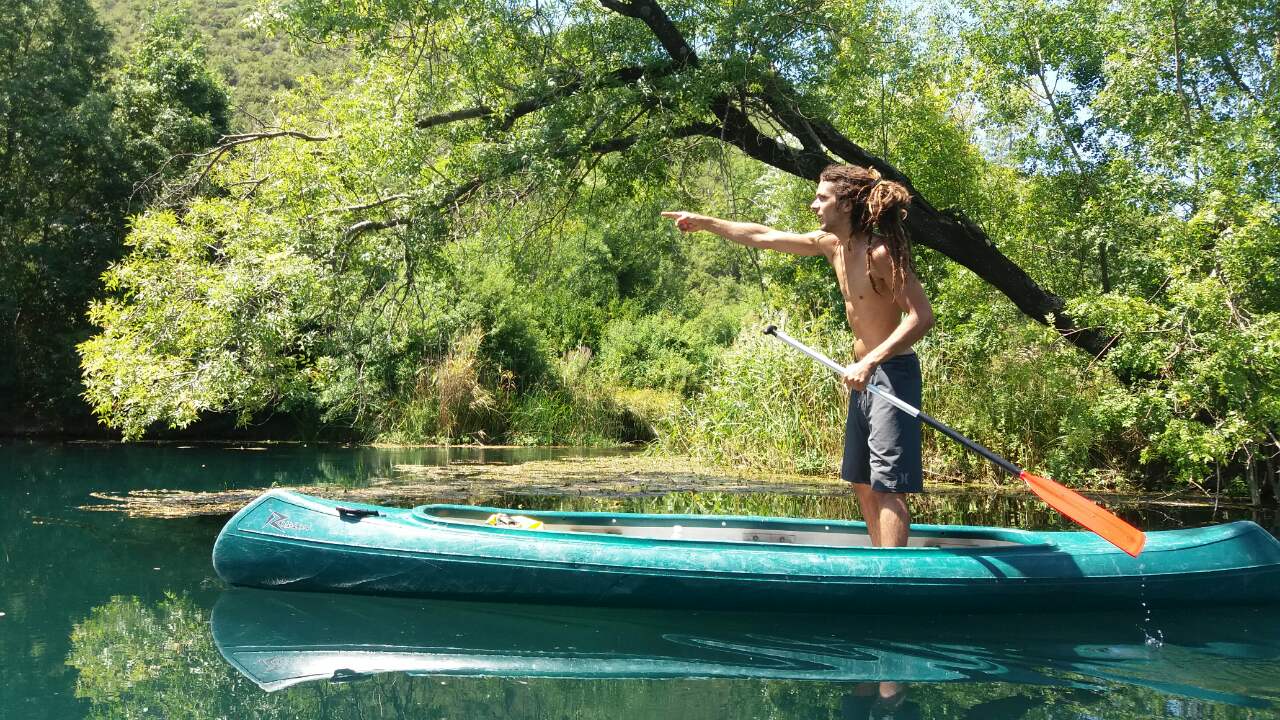 From its source in Peć-Mlini to its confluence with the Neretva River, Hercegovina's Trebižat is 51 kilometers long. It is an underground river and the only river in Europe that repeatedly disappears into the ground only to resurface again, as many as nine times. This winding river with nine names, with pure and clear water and easy rapids, will be best experienced on a canoeing safari, an interesting tourist attraction organized by Čapljina based association called "Tajna prirode" (Nature's Secret).
Wildlife Wonder
At the outset of this incredible journey, the river is slow-moving and peaceful. As you get closer to the end, it becomes fast-flowing and exciting. During summer months, the water temperature is at about 20 degrees Celsius, which makes it ideal for people sensitive to temperature variations. There is almost no age limit for participation in the safari, which makes it suitable for those looking for an adrenalin rush, just as it is for those looking for an opportunity to relax and become one with nature.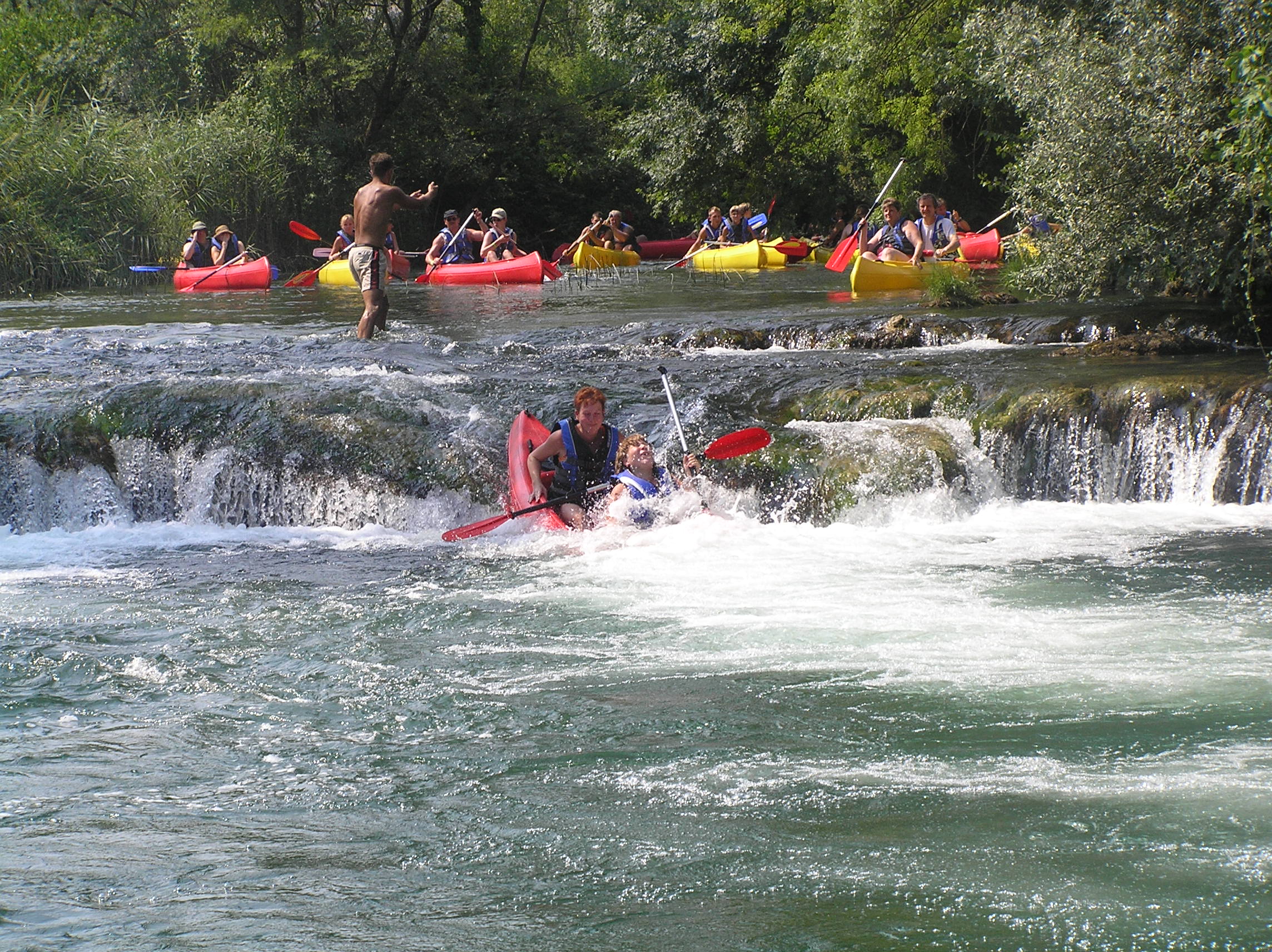 During the safari you will get to see many species of fish and birds, and enjoy lovely waterfalls which perfectly complement the setting. With the assistance of an experienced guide, guests quickly master the skill of paddling and steering the canoe and learn what to do during more demanding parts of the adventure. If it occurs to you that you want to swim or swing on a liana and jump into the river, the kind hosts will find the most suitable place and do everything they can to make sure the memory of the adventure becomes your fondest summertime memory.
The perfect combination of relaxing nature and sensational river cascades makes this trip ideal for different social events such as teambuilding. Adventure seekers should certainly try Robinson Canoeing adventure, which takes several days.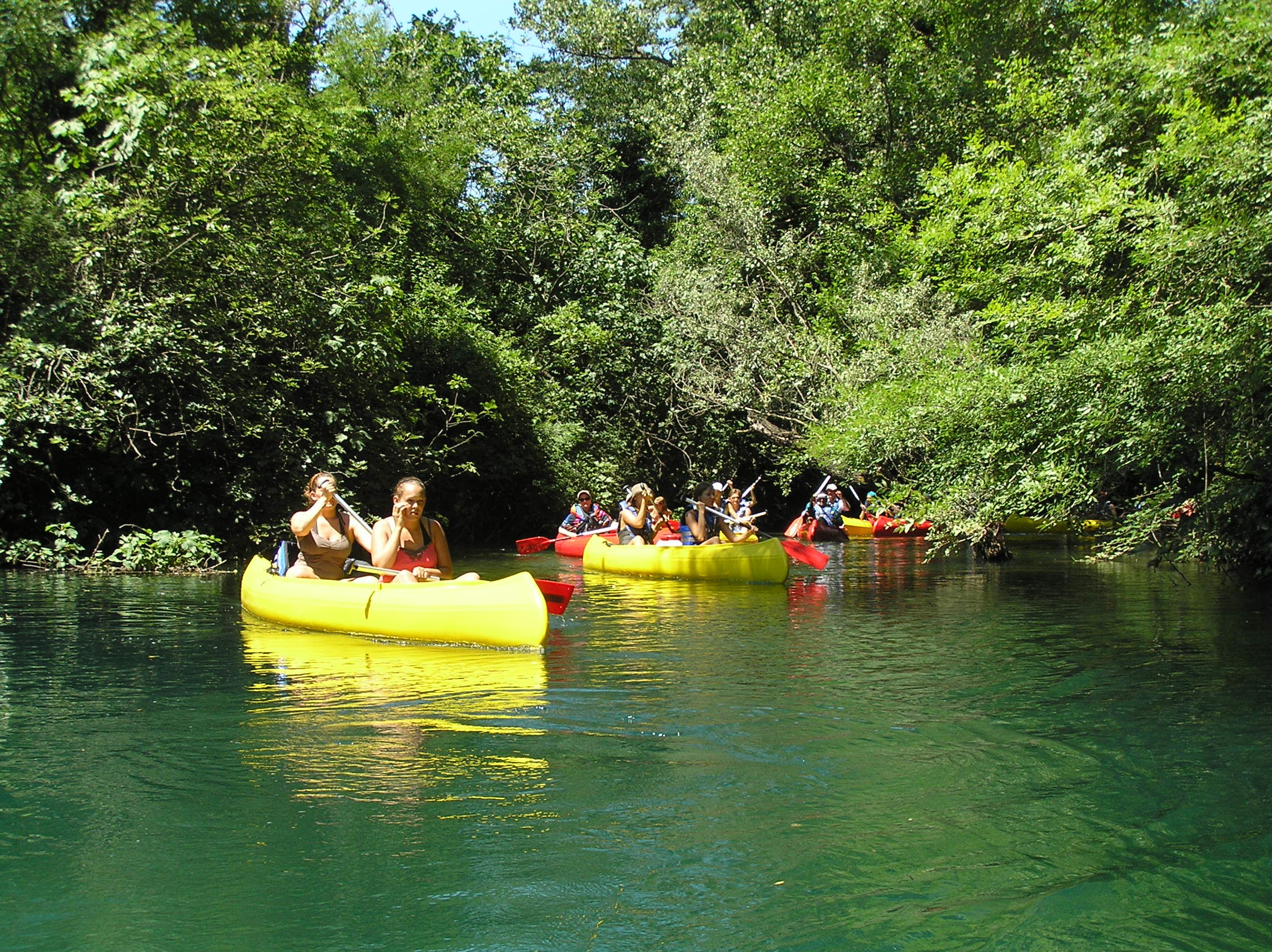 Each canoe is designed for two persons. The equipment includes paddles, water-proof bags and vests. For best experience, you should wear something comfortable, such as shorts or a bathing suit and sandals or sports footwear. It is also a good idea to bring along a change of clothes, a bottle of water, a pair of sunglasses, sunscreen, and of course, a camera.
The guests have two routes to choose from Matica – Trebižat or Božjak – Studenci.
Adrenalin Rush and Top Cuisine
The first route that starts in Matica is eight kilometers long. On average, it takes between two and a half to four hours to complete. At this part, the river is divided into several separate streams, each with its own exciting rapids and waterfalls which leave a lasting impression even on the most experienced paddlers. The duration of the route will depend on the number and duration of pauses guests take to swim or engage in other activities. Guests can also choose from several different traditional dishes prepared by experienced culinary masters. It is up to the guests to decide if they want to break for lunch in the middle of their canoeing adventure, or wait until it is over before they stop to eat.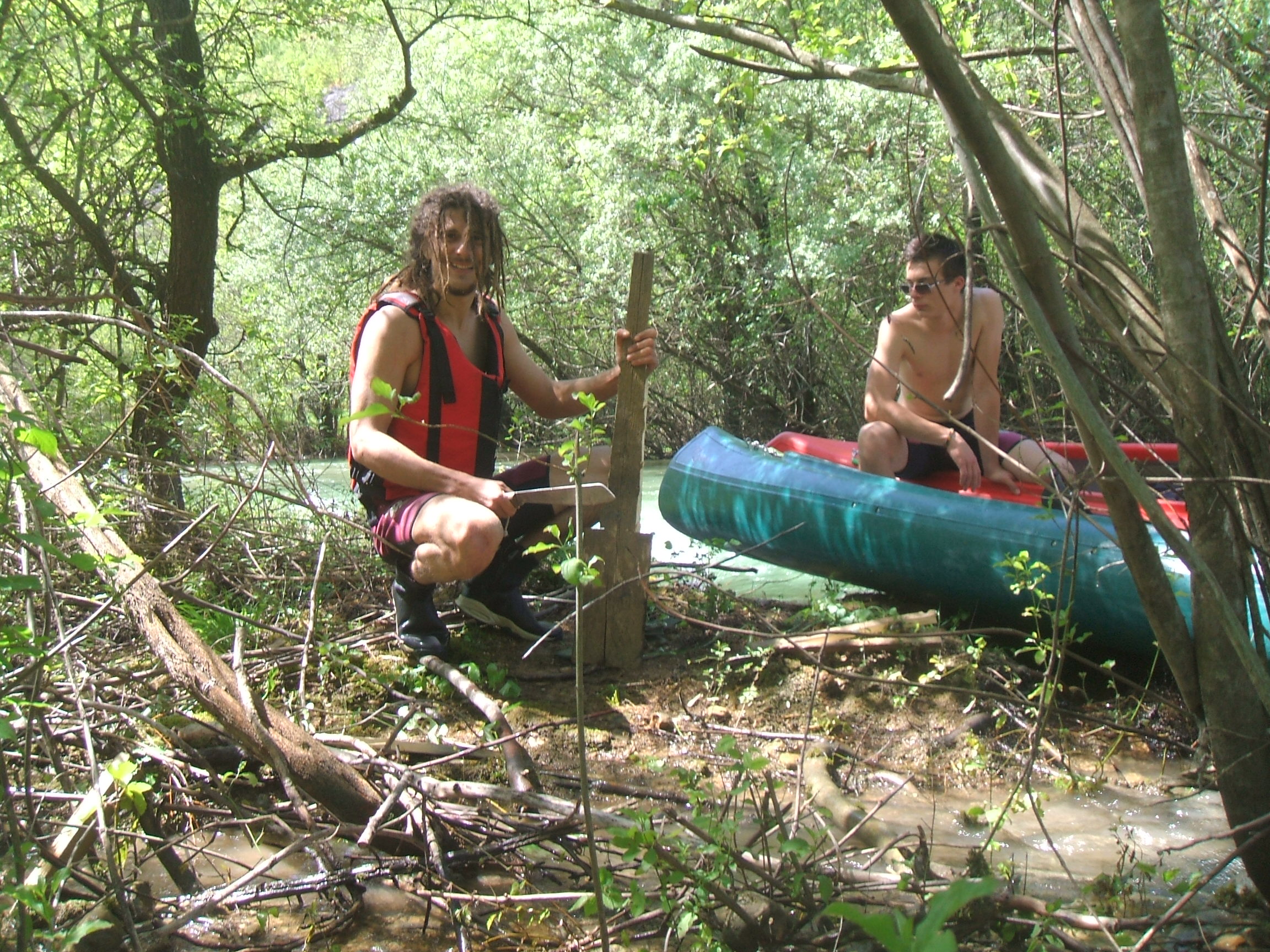 The second 12 kilometer long route, starting in Božjak, is somewhat more demanding. It can take between five and six hours to complete. At the beginning of the route the river flows in a single stream, where it maintained its genuine magnificence of pristine, unspoiled nature, hard to find elsewhere in Europe.
Due to complexity of the route, lunch break is organized halfway through the adventure to allow the participants to relax and regain the strength to complete their adventure toward the end of the route in Struge.
Additional activities may also be arranged, such as short day trips and longer trips that take several days, horseback riding, cycling, fishing and camping.
---
Price List
The price includes transportation of participants and equipment from the rendezvous point (Čapljina Train Station or "Jaz" town beach) to the starting point, equipment rental (canoes, paddles, safety vests, water-proof bags), one or more guides – skippers (depending on the size of the group), and lunch and beverages.
---
Delightful New Offer
Apart from the safari canoe adventures along 8 and 12 kilometer long routes, this year "Tajna prirode" Association's offer includes cycling and hiking tours, off-road rides and a combination of these activities. Tourists will get to explore interesting micro locations, and multi-day packages will also be offered. But, there is a particularly attractive new offer that Tajna prirode" Association and its partners have in store for visitors. It is a multi-day adventure tour along the Trebižat River, and a full day 18-kilometer long white-water rafting tour for thrill-seekers that runs from the Kravice Waterfalls.
---
Contact:
"Tajna prirode" Association
Manager Stanko Zlopaša
Tel: +387 63 350 534
E-mail: stanko.zlopasa@hotmail.com
www.adventure-trebizat.com