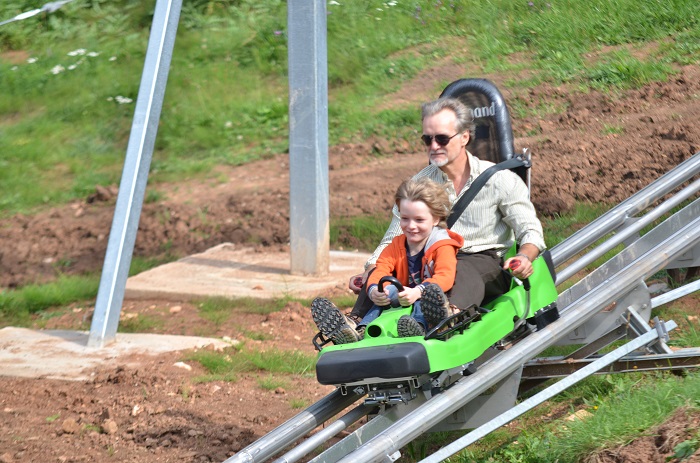 Sunnyland" Amusement Park
Alpine roller coaster is the main attraction of Sunnlyland Amusement Park. In addition to that, there are many other fascinating venues within the park waiting to be explored.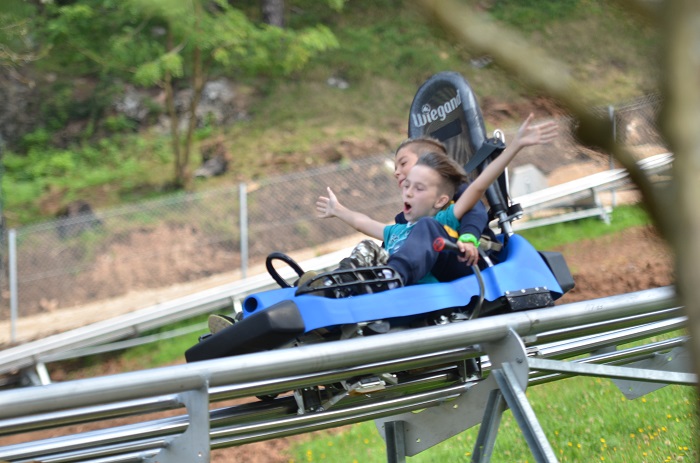 The picturesque location of Zlatište, no more than 10 minutes away from Sarajevo city centre, recently became a home of a fascinating amusement park, occupying fantastic 16,500 m2, built in conformity with the most rigorous European standards.
This park, built to entrance equally both children and adults, features one of a kind adrenaline alpine coaster – the main attraction of the park which now accentuates the appeal of our city and represents a fresh boost to its development in the area of tourism. This state-of-the-art attraction, suitable for adventure lovers of all generations, is manufactured by "Wiegand" – a German based company and a global leader in alpine coaster manufacturing.
A Multi-Million Investment
Construction of Sunnyland Park commenced earlier this year. The investment exceeded 15 million KM and over 700 persons were actively involved in the project, which, once completed, resulted in jobs for 70 people. It is projected that Sunnyland Park will continue to grow, which will inevitably lead to increase in the number staff.
At the moment, Sunnyland Park consists of three facilities, a promenade and a lake with a fountain. The central facility features a restaurant, a café, several activity areas for children and a gift shop.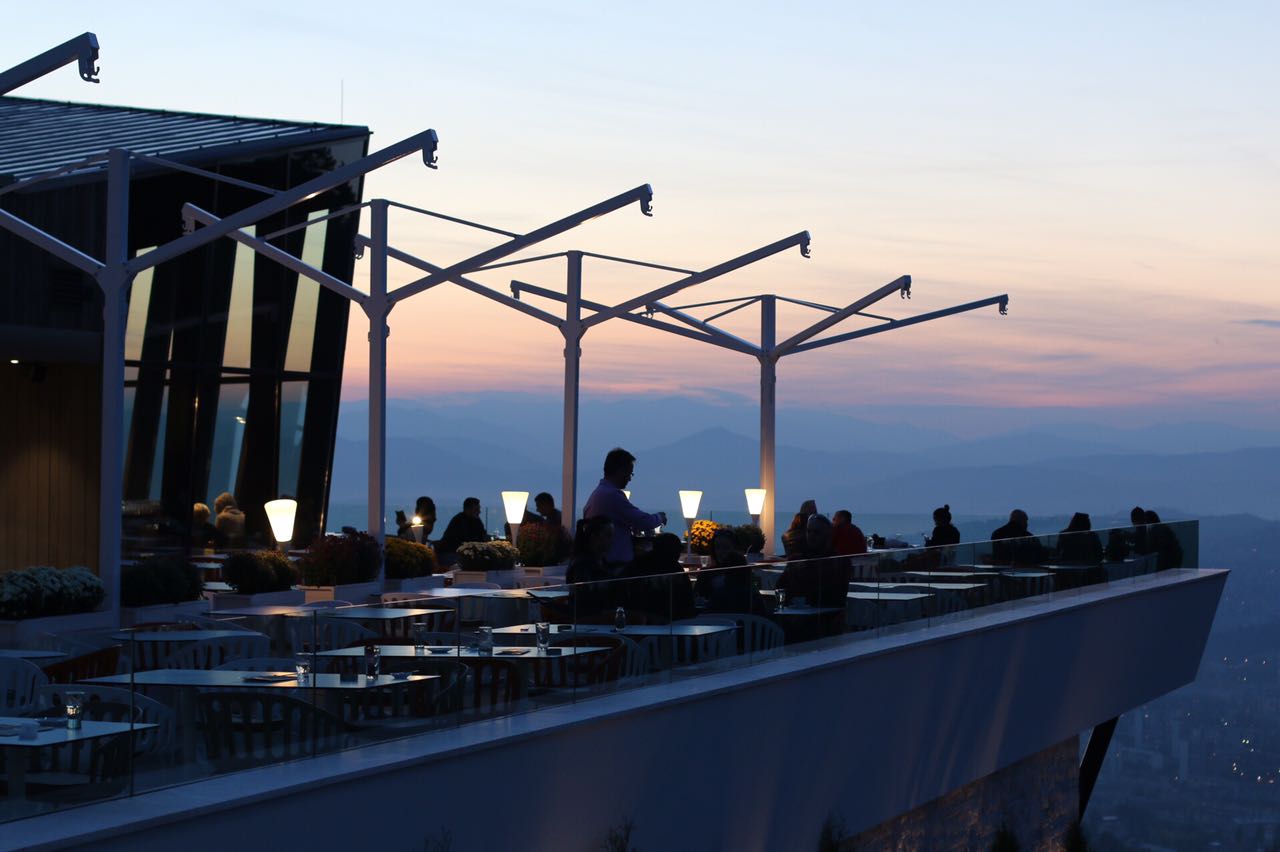 Situated amidst luscious green forest, this Park will offer a unique adventure which may start with a moment to savour invigorating mountain air as you take an easy stroll around the entire Park and end with a the best ride of your life as you take a seat in the Alpine Coaster – it's all up to you!
Culinary Art for You to Enjoy
Sunnyland created a perfect venue for you to enjoy a break over a cup of refreshing coffee or fragrant tea, or perhaps a delicious meal, regardless of whether you're there with a family, friends, colleagues at a teambuilding, other adrenaline lovers, or simply or on your own. "Oxygen" Restaurant, with its stunning view of the city and a variety of delicious food, is ideal for a break. Natural materials and carefully selected details dominate the interior creating a cosy and relaxing atmosphere. Parents can enjoy their lunch while the kids have a time of their life in one of many indoor and outdoor activity areas, under a close watch of many animators who will do their best to make sure their time here makes a lasting impression. This is the place where you will be able to enjoy countless delicacies made of carefully selected ingredients, prepared by masters of culinary art, at affordable prices. There is no better way to start your day than to enjoy your breakfast here. In addition to traditional breakfast options, the choices we offer include a variety of salads and freshly squeezed fruit juices made on the spot using best fresh fruit. Our daily offer of delicious meals is complemented by steaks, burgers and Sish-kebab. Grill lovers will be able to enjoy our delicious meat plate prepared on charcoal grill. That's not all – our delicious pizza from wood fired bread oven is a treat for the entire family.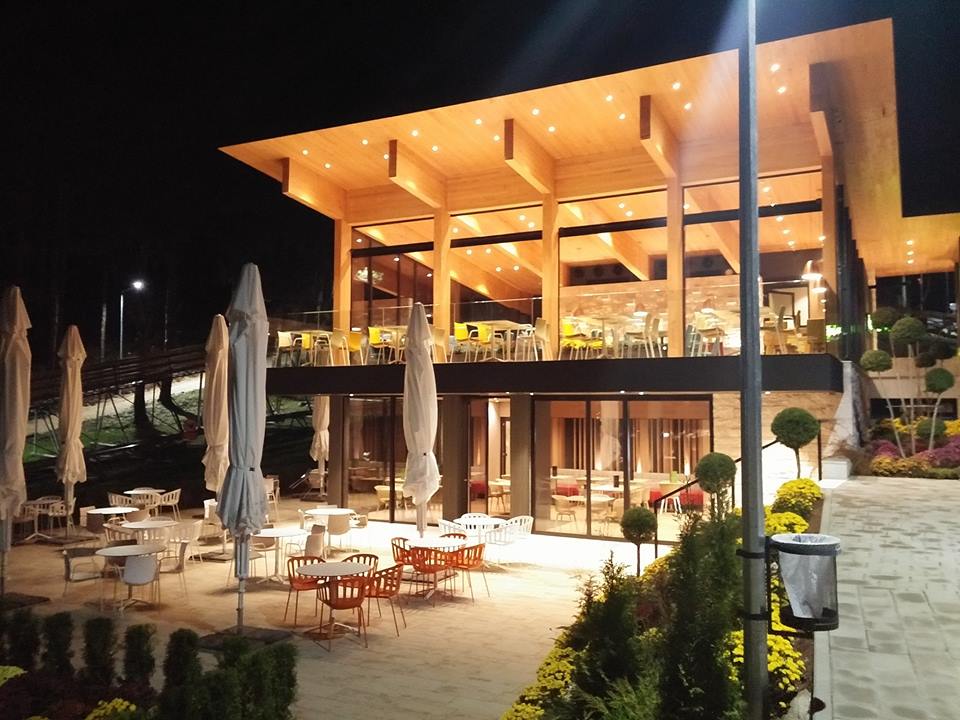 It is also worth noting that visitors will not have to worry about where to park their cars – our spacious parking is big enough for 100 vehicles.