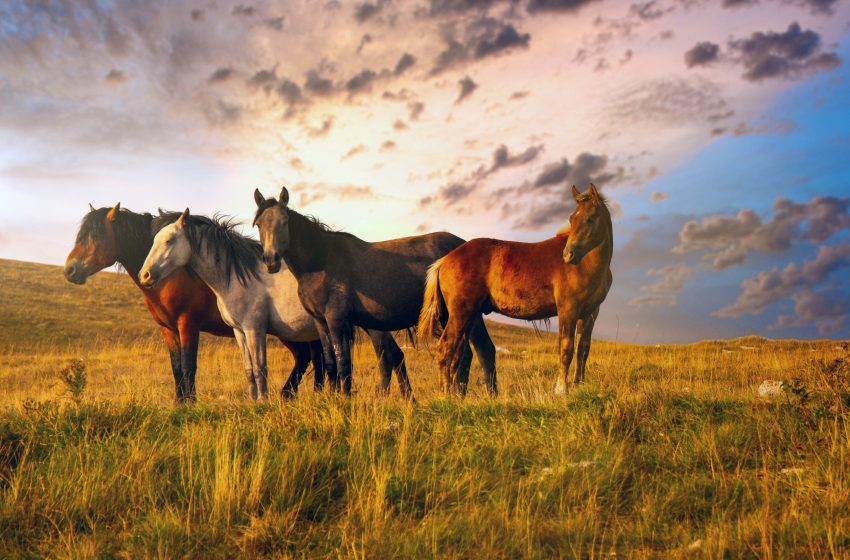 Foto: Fotobaza
Those wild horses – Extraordinary beauty and a rare phenomenon
Mostly, they are not dangerous and it takes patience and time for them to go. Horns and shouts will not send them away because they got used to them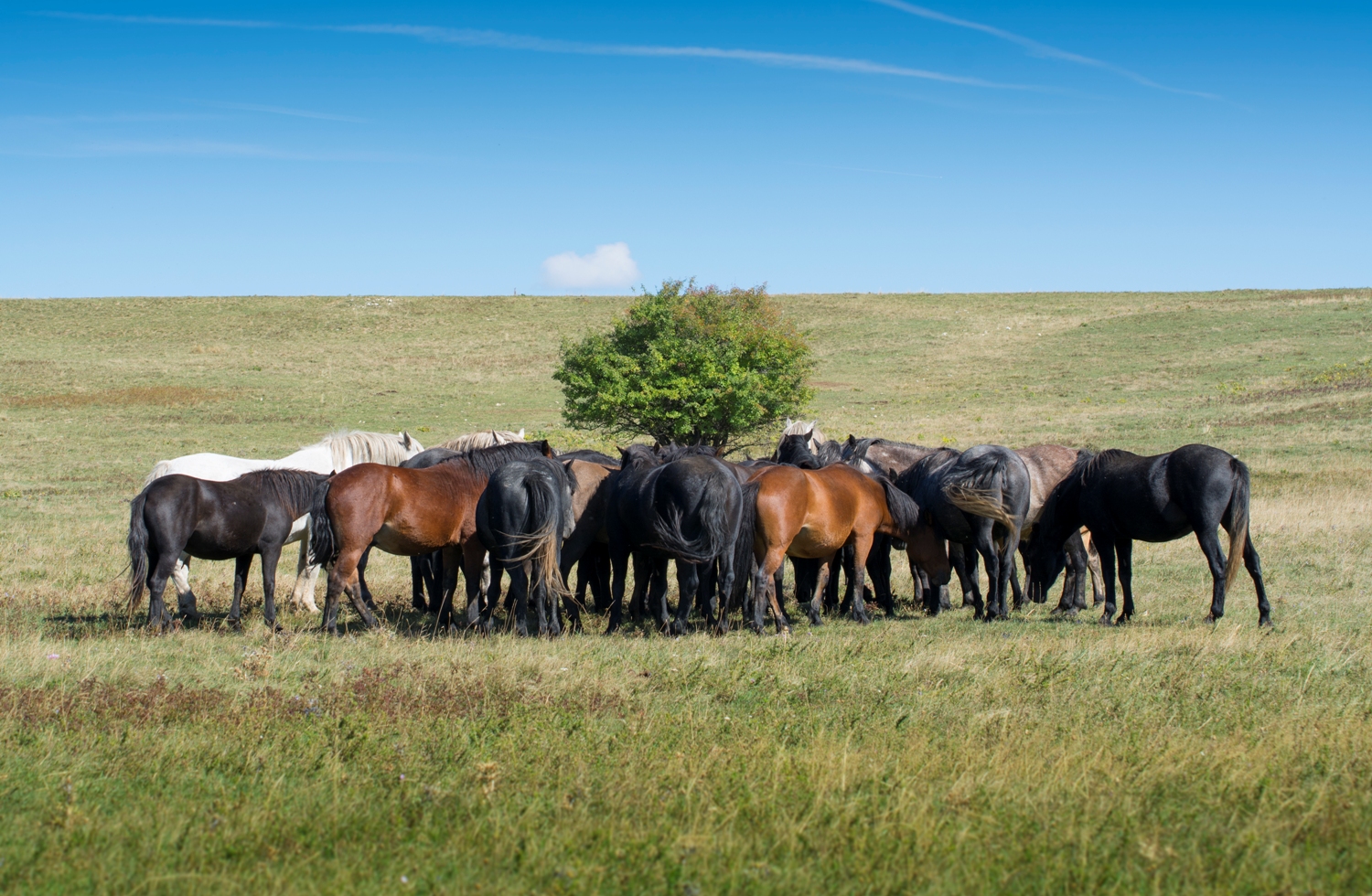 Wild horses' phenomenon, which can be seen in our country in districts Kupres or Livanjsko polje, is very rare in the World if we don't take into account American mustangs. Hundreds of horse wanders freely over the hills and fields of these regions.
Locals of this part of Bosnia and Herzegovina , but experts as well, say that these are not real wild horses, but rather half-wild, offspring of tamed, domestic horses which the owners, due to the mechanisation usage, about half a century ago freed to wander over crags.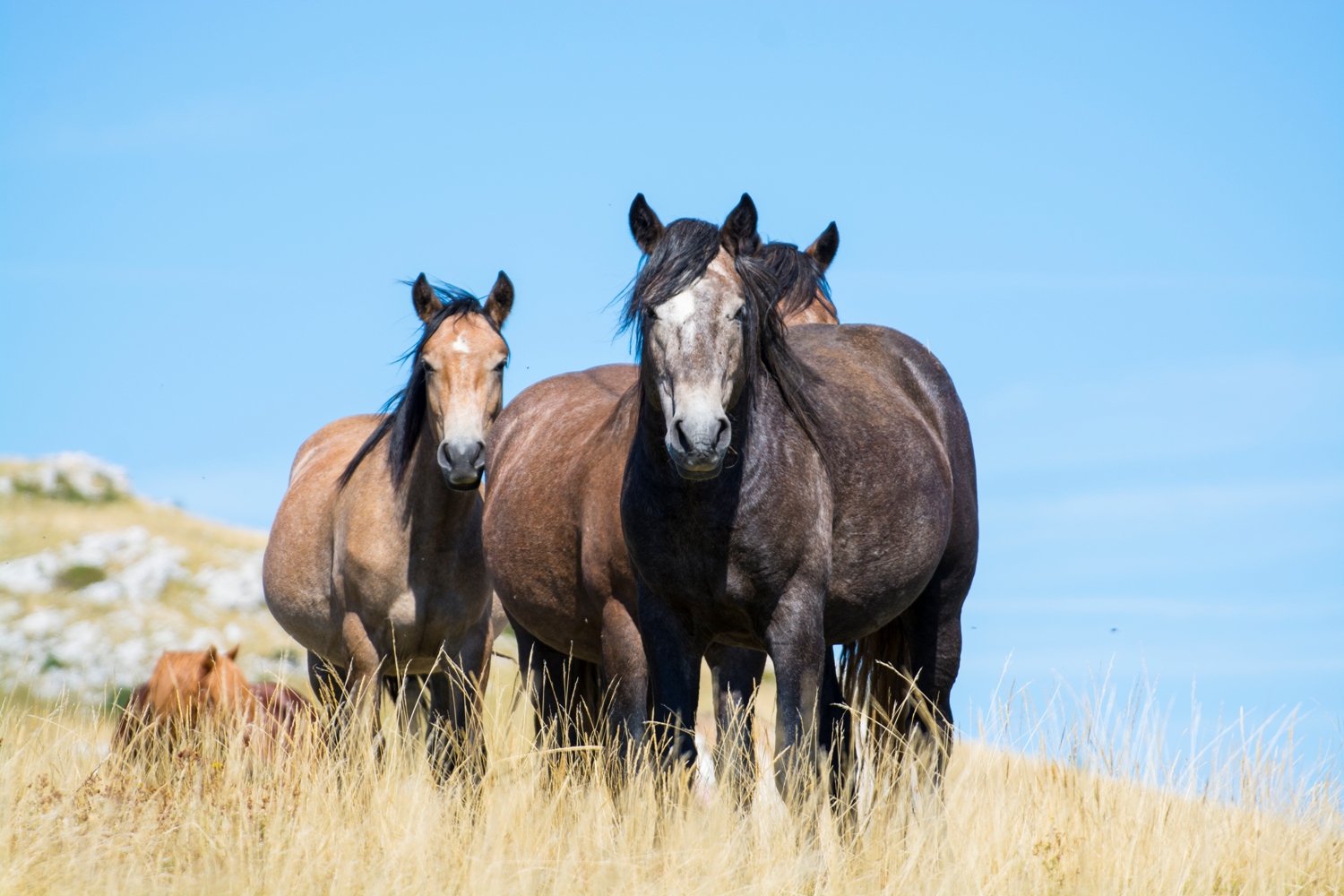 Currently, on this area of 150 square kilometres mostly on Krug plateau, over three hundred horses freely wander, stunningly beautiful, creating an amazing tourist attraction, but locals enjoy their beauty as well when they come on a trip or make a break if they travel.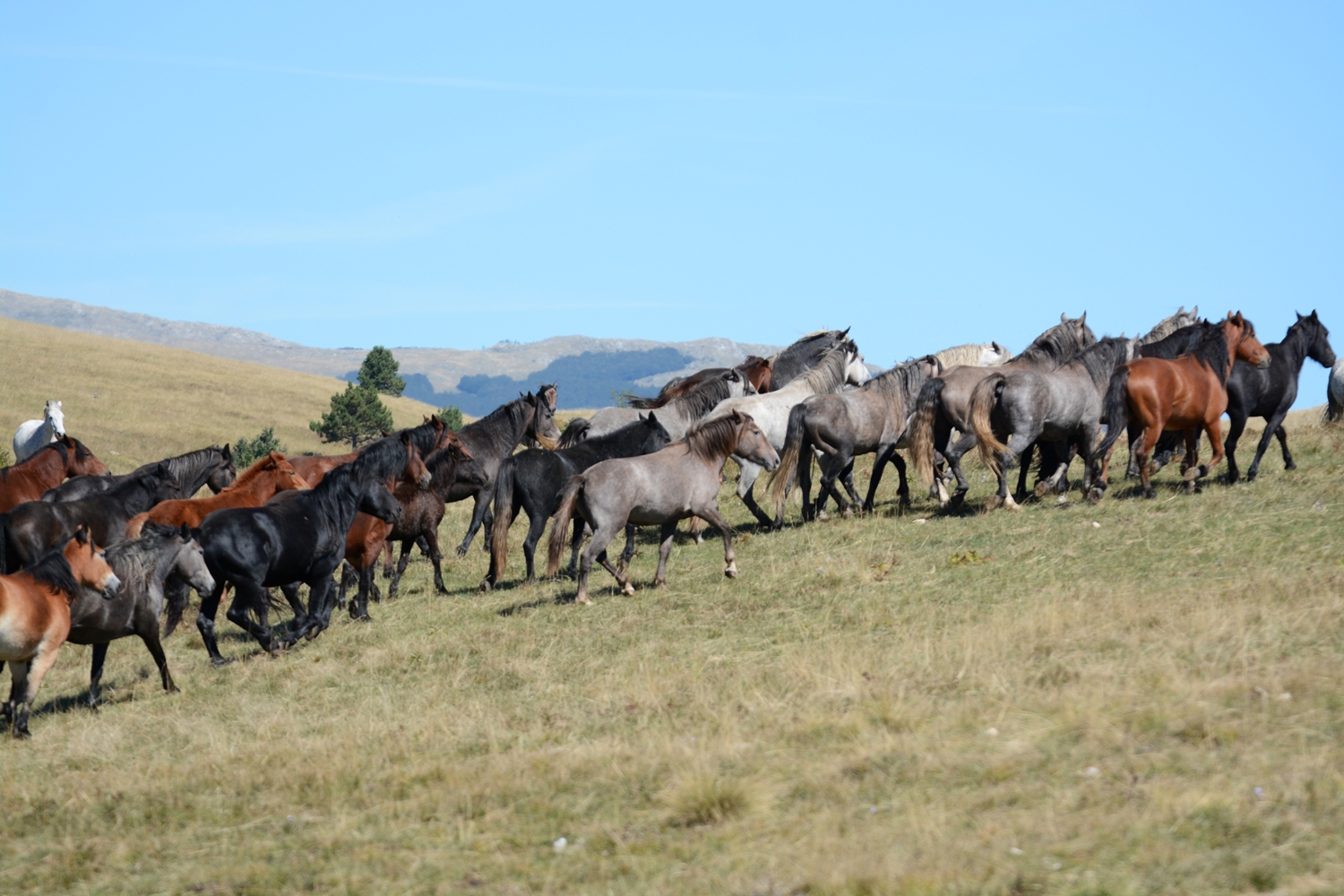 It is not rare, if you go by car through this area that you will have to stop because it happens that they go on roads, mostly during winter, to look for and lick remaining salt on roads. Mainly, they are not dangerous and it takes patience and time for them to go. Horns and shouts will not send them away because they got used to them.
Poachers drastically reduced their number but the legal protection on local level ended that.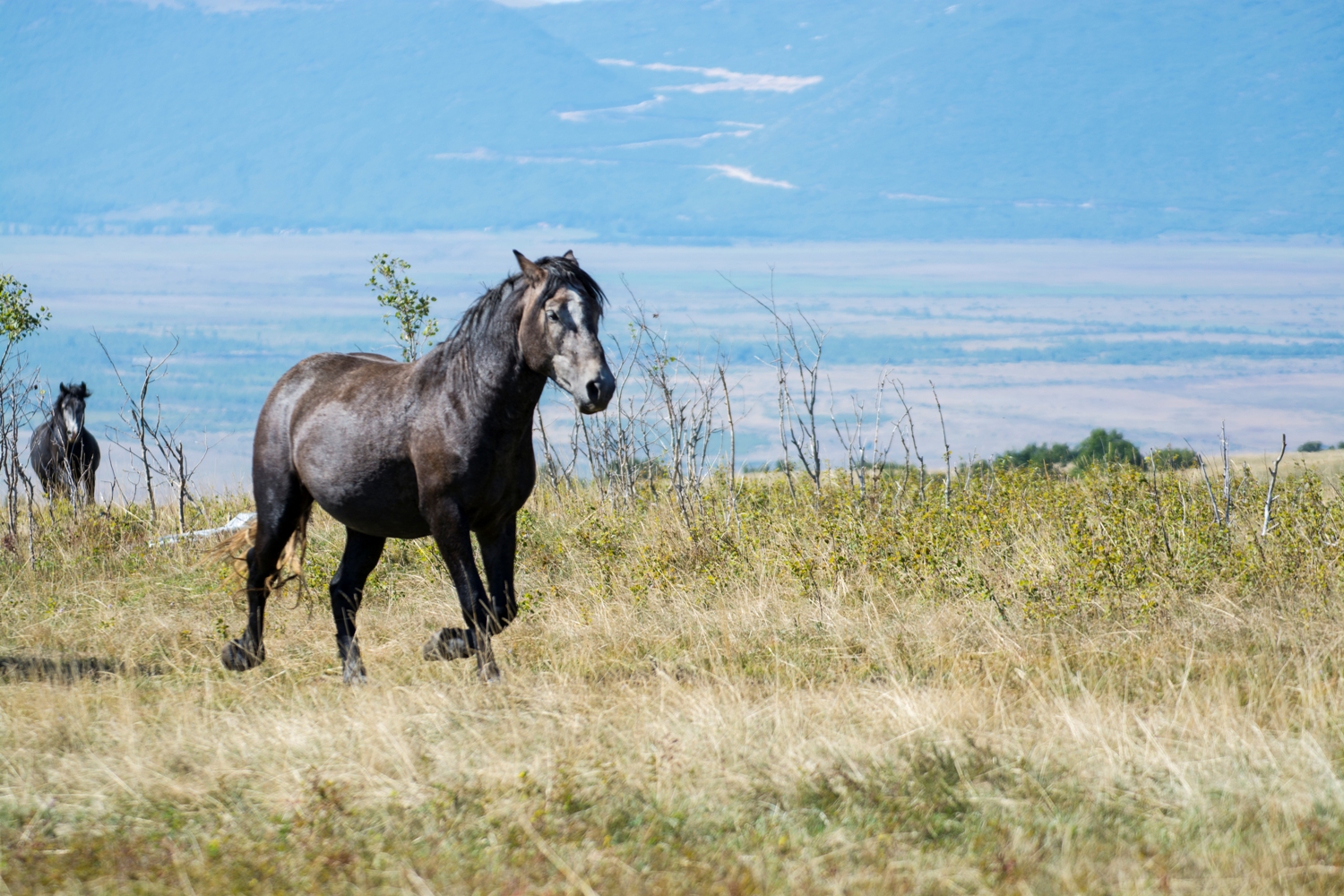 There is no pure breed among these horses because there was an intersection of different breeds over time-from Bosnian rocky-mountain horse to so-called "Arabs" and "Posavac". Interesting fact is that they are highly resistible on almost all diseases that usually affect them, during winter, their hair becomes longer and that makes them a rare phenomenon.