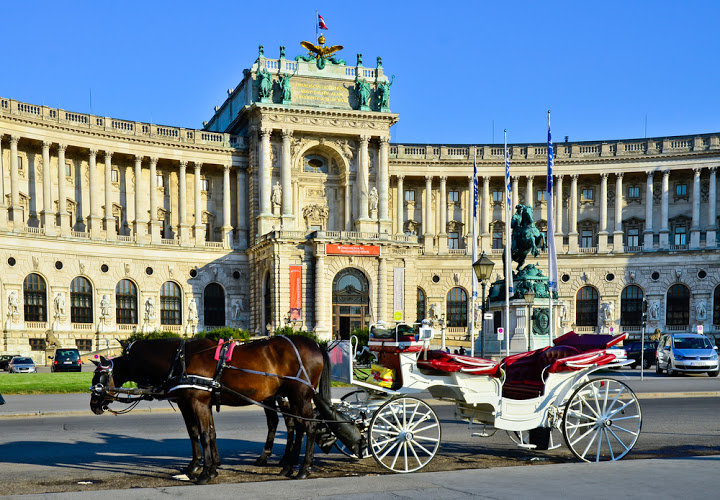 Vienna- the city museum
The city is distinctive for interesting and numerous traffic signs with various notices which serve not only for better orientation but as a unique way of notice and warning of the things which are and are not allowed to do in Vienna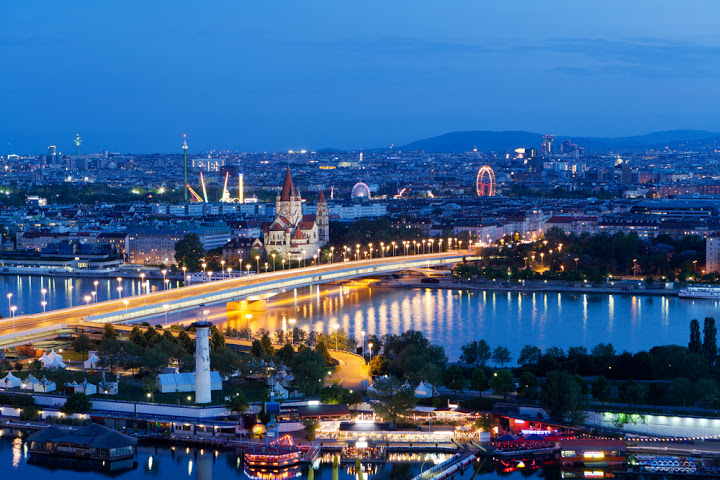 Author: Ivana Dukcevic, Furaj.ba
Young Mozart, Beethoven and later Freud and many others, probably knew the reason why they had chosen to live in Vienna. Compared to the rest of the developed Central Europe, Germany or the Czech Republic for instance, Vienna had always been known as the "Southern city" or a synonym for comfort, relax and fun. Where is a social gathering, there are art and music, theatre and opera, so over a certain period, especially from XVIII until the beginning of XX century, Vienna managed to become one of the most prestigious European capitals, in the artistic aspect.
The capital city of Austria, with its 1, 7 million population, is distinctive for several things: numerous excellent and educational museums, splendid baroque and rococo palaces, Austro-Hungarian edifice in white or beige (favourite colour of Queen Maria Theresa), classical music in every possible sense and unusually large number of people from the former Republic of Yugoslavia who settled there and whom you will see on every corner.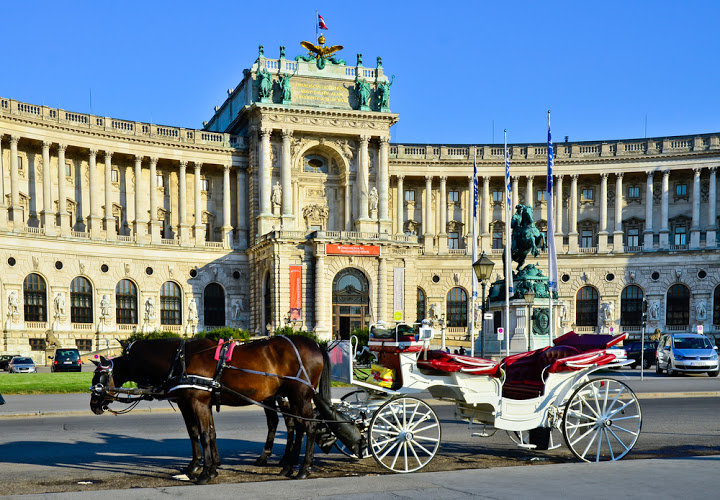 The city is distinctive for interesting and numerous traffic signs with various notices which serve not only for better orientation but as a unique way of notice and warning of the things which are and are not allowed to do in Vienna. Considering the fact that most of Vienna people (but also those who are not) abide by the notices written on traffic signs, the city itself functions perfectly. Besides, Vienna itself is easy for orientation.
Walking through Vienna, you will notice splendour and regularity of the Vienna buildings, beauty of numerous passages between streets in the city centre, clean streets and a large number of tourists driving in old taxi vehicles- polished, black fiacre.
Some symbols of the city are fantastically decorated pastry shops (some of the most popular are: Demel Conditorei or Conditorei & Restaurant Oberlaa) where you can try famous cakes. One of these classics is well-known Sacher cake. While you sit in one of these Vienna coffee shops ( Café Hawelka or Cafe Central) and drink some of Vienna coffees, perhaps you will hear a sound of Vienna waltz somewhere in a background, you will see, everywhere you look around yourself, details of the former splendour and power, which the huge and powerful Austro-Hungarian Empire had left.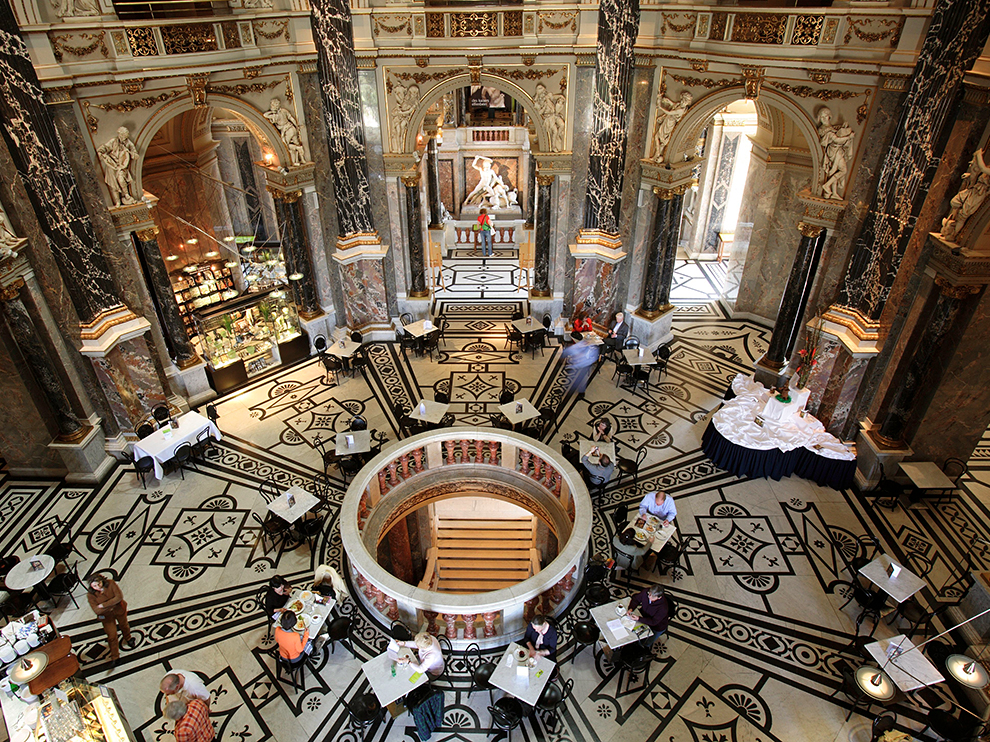 YOU MUSTN'T MISS THESE THINGS IN VIENNA
Drive inside wooden cabins of the oldest "wheels", in Wiener Riesenrad or Riesenrad in Prater- one of the oldest amusement parks in Europe; Prater is famous Vienna recreation centre;
Visit rather new and entirely interactive museum of sound-Haus der music where, for instance, you can "conduct" the Vienna Philharmonic Orchestra;
Drive in fiacre along the streets of an old Vienna; during the period from 1860-1908, there were over thousand of fiacre in Vienna. Fiacre-drivers are very often born in Vienna and quite often you will see women fiacre-drivers;
Visit Natural History Museum which is home to collections of fossils, insects, animal skeletons from the prehistoric period. This is a dream of every natural science professor but of parents as well to show it to their children;
Drink Vienna coffee in one of famous, old coffee shops, for instance, cafe Hawelka where the owner himself is a kind of an antiquity;
Visit one of the best two art museums in Vienna: Art History Museum or The Albertina;
Walk through the food and product market Naschmarkt on Saturday morning, buy something for the memory, go past the green market and stop at a nearby cafe for a morning coffee;
Visit the world's oldest zoo , Vienna Zoo (Tiergarten Schönbrunn) with pandas, koalas, penguins and a tropical greenhouse;
Go past the façade of buildings from the Secession period and visit museums where the art pieces from this period are kept (Castle Belvedere for instance);
Visit Vienna palaces: Hofburg i Schönbrun; in Hofburg you can see exercises of the imperial Lipizzaners;
---
---
 "Vienna Card"
You can get 210 discounts with Vienna Card (in museums, sightseeing monuments, in theatres, concerts, while shopping, in cafés, in restaurants). The ticket is valid same as an underground, bus or tram ticket- 72 hours from the moment it was annulled. Parents who have "Vienna Card" have free transport for children under 15. It costs 19,50euros and it can be bought in any hotel, tourist agency or on news stalls where transport tickets are sold.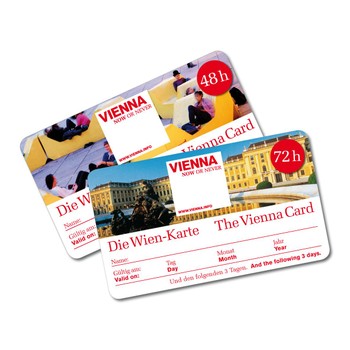 ---
---
 The story about the Sacher cake
Like all "famous" and "big" things, the Sacher cake was cooked up accidentally. In 1832. powerful Prince Metternich told his cooks-pastry cooks, that they had only few hours until the evening to (when he decided to organize a party) to prepare a new dessert. Destiny wanted the main cook to be sick so 16-old apprentice and assistant of Franz Sacher had to think of something that would not disappoint the Prince and his respected guests. He gave his best and got praises in the evening. Chocolate cake with soft biscuit, with apricot jam was unimagined success so that the young apprentice soon became the main cook and the cook of famous Count Esterhazy. When he gained enough experience, he decided to start his own business.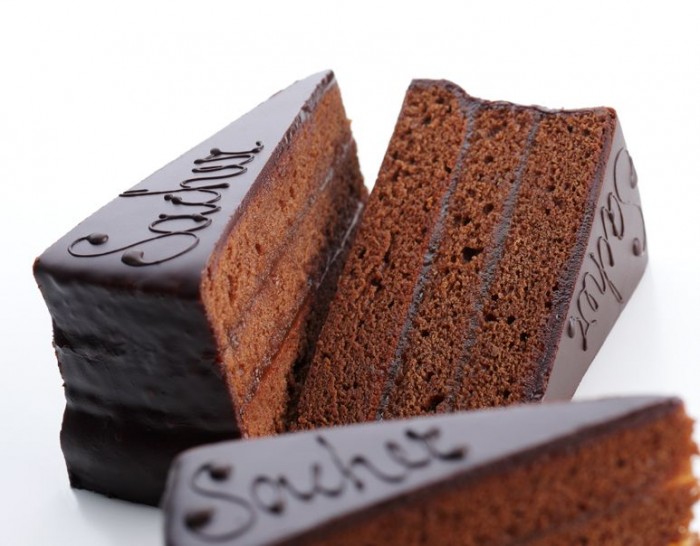 In 1876. son of Franz Saher, Edward, built Zaher Hotel. In 1998. the biggest, original Sacher cake was made there, 2,5m diameter, which entered the Guinness Book of World Records.