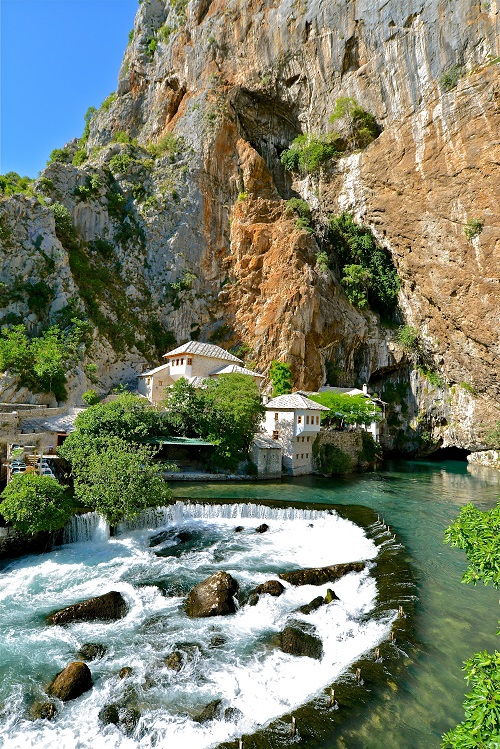 Blagaj: Tourist paradise in the heart of Herzegovina
When you seat yourself in the harmony of Blagaj Tekke' garden, after which this place is wide-known around the World, you will stop questioning yourself why Blagaj is a place where Roman noblemen, Ottoman viziers and Austro-Hungarian officers used to come back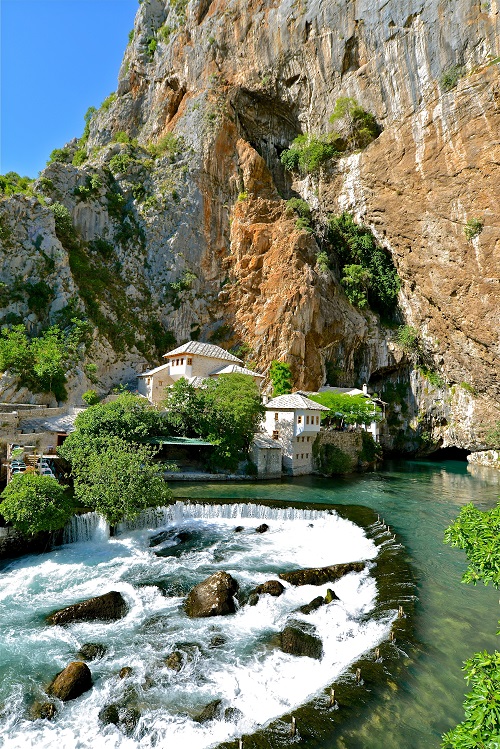 In case you go from Sarajevo to the south of the country, to feed your eyes, and refresh your soul with the white stone arches of the Old Bridge, don't return straight away. Continue to the south a little bit. Three kilometres from the airport in this city, settled a genuine, small paradise on earth.
Blagaj with its Tekke, due to the closeness to the Adriatic Sea with its warm climate, will warm you up even in these cold, winter days. And don't forget, it is only two hours away from snow, covered mountains.
When you seat yourself in the harmony of Blagaj Tekke' garden, after which this place is wide-known around the World, you will stop questioning yourself why Blagaj is a place where Roman noblemen, Ottoman viziers and Austro-Hungarian officers used to come back
Since the number of sunny days is rather large and there are almost two hundred a year, 150 bird species live in a perfect peace on this area, among which the most famous is griffon vulture, the specie which is threatened with extermination and, besides Blagaj, it can be found only on an island Cres in neighbouring Croatia. Cold Buna waters, which spring from karsts rocks 200m depth, are settlements for the most famous, European trout; and kiwi, grapes, figs, pomegranate… feed with the hot sun….
According to the legend, Blagaj Tekke was founded by the Bektashi order of dervishes in 16th century. Evlija Celebi wrote down that Mufti Zijaudin Ahmed-ibn Mustafauz gave a Helveti order Tekke to be built at the spring of Buna where "dervishes had friendly talks and scientific discussions".
In the middle of 19th century, it was restored by Omar Pasha Latas and ever since then; it belonged to Mevlevi order dervishes. Today, the Naqshbandi (Sunni spiritual order) own the Tekke. Pears of oriental, Bosnian, architecture are seen in peaceful, water surfaces.  Buildings are built with floors, protuberant verandas and spacious gardens. Two musafirkhanas (guest rooms) were used to accommodate travellers, who took a rest at the Tekke.