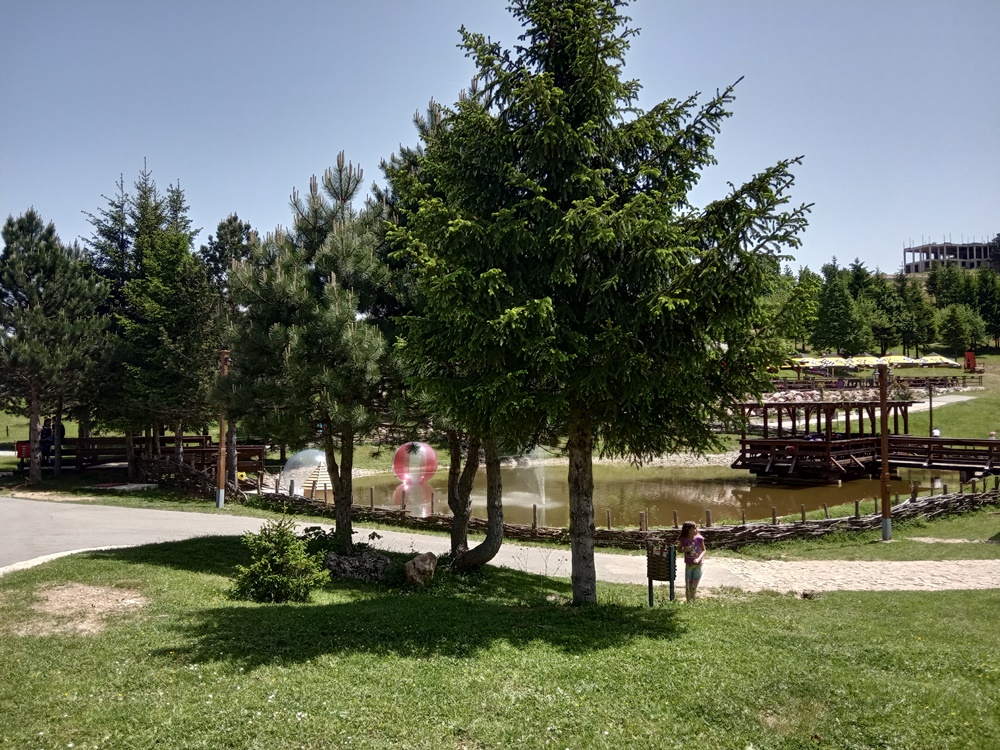 Foto: Furaj.ba
BRUS – a Place for Relaxation and Recreation for the Whole Family
Located at Trebević, Sarajevo's favorite recreation site, the Centar za Odmor i Rekreaciju Brus (Center for Relaxation and Recreation Brus) represents the ideal place for recreation and for enjoying good food and socializing.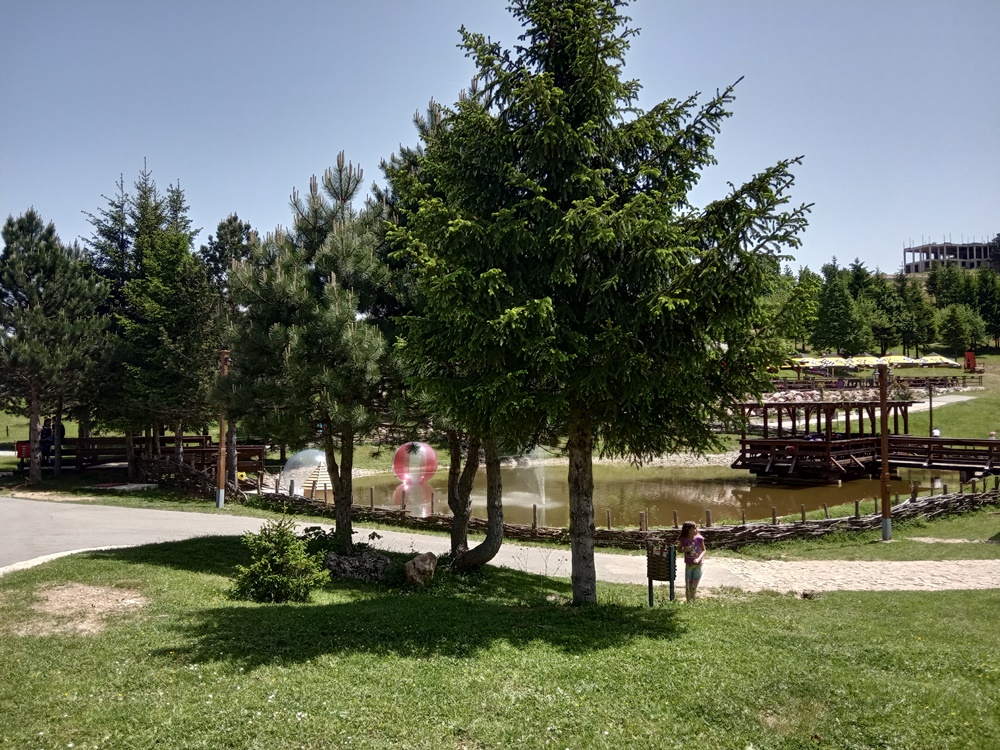 This complex is located not far from the exit station of Sarajevo's cable car, so you can reach it from the center of Sarajevo within a few minutes.
MOUNTAIN RESTAURANT
The natural and cultural wealth of the terrain here make the Brus restaurant a mountain restaurant where you can relax, socialize and feel good. The restaurant comprises of four outdoor sections situated under old pine trees, where you can choose from local and international cuisine. Here, the smell of pinewood and the prepared dishes will surely awaken all your senses.
Apart from having a pleasant time at the restaurant, visitors can also enjoy walking along the forest trails, or they can have a barbecue at more than ten covered barbecue spots with enough space for ten people and one spot with a capacity for up to fifty people. Adventure lovers can use the mountain bikes and adrenaline park, and guests also have a paintball field, as well as basketball and volleyball grounds at their disposal.
NUMEROUS ACTIVITIES FOR CHILDREN
If you decide to come with your little ones, it will be an excellent choice! You will be able to watch them while they have a great time playing in the playground, which is located next to the largest outdoor section of the Brus restaurant, offering activities suitable for ages three to 13. A rubber castle, seesaws, swings and trampolines will grab your children's attention and make sure that their time in nature is not boring, and each moment spent in this complex will be unforgettable for them. In addition, children  have battery-powered cars at their disposal, so that they can enjoy driving around Brus. One of the attractions of Brus is also the ZOO with various local animals, and there is a pony that the youngest ones can ride.  
For an overnight stay at Brus, there are bungalows, which are isolated from the restaurant complex, so that guests have maximum privacy. You can complete your experience at Brus with a ride on the tourist train on a tour which shows all the hidden corners of this center for relaxation and recreation. The ride takes 35 minutes with a stop at the ZOO.
It seems like this place has everything, so you should head to Trebević next weekend and experience the magic of the Center for Relaxation and Recreation Brus.