A bridge with a dragon head spurting huge flames and streams of water, on the opposite side a bridge that changes colors, in the distance a huge Ferris wheel from which you can see the entire city, large hotels with sky bars from which you can hear the sounds of music and see their lights, ships that flow on the lit-up river with music emanating from them… Yes, that is Da Nang!
Da Nang is the fifth-largest city and one of the most significant ports, a city that is the perfect fusion of centuries-old pagodas, green national parks and the prettiest beaches of Vietnam. When you see the multitude of modern buildings, you might easily think that you are in one of the world's metropolises, but this is a very specific place with a rich history.
FASCINATING BRIDGES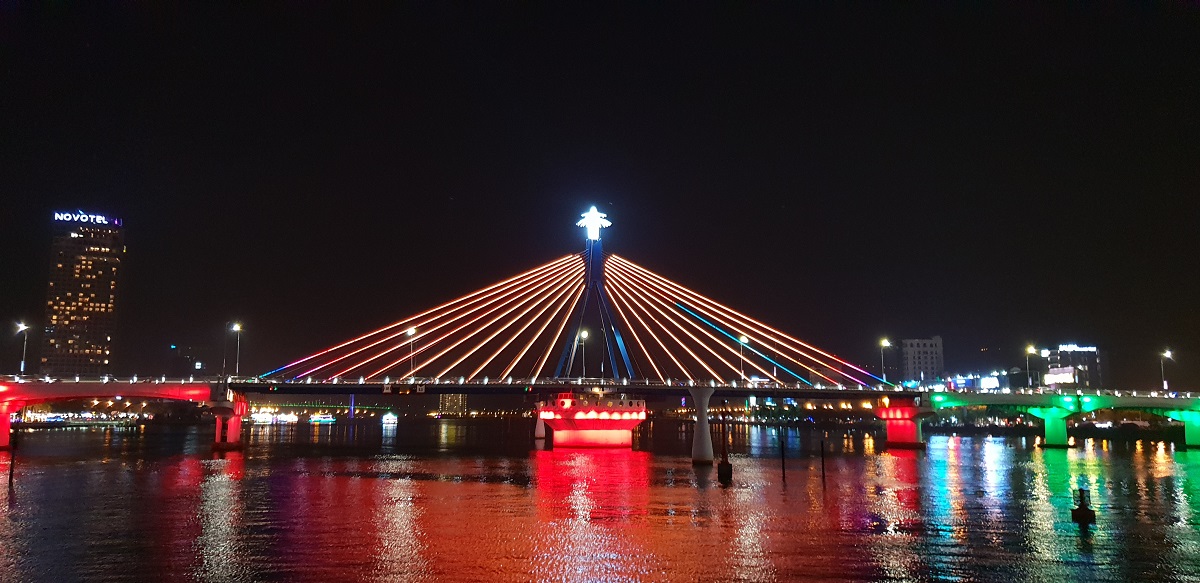 Han River Bridge
Dragon Bridge
On the romantic Han River, which flows through the city, there are around ten bridges, and the ones that stand out are Han River Bridge, where each night its colors change, creating an attractive city landmark, and Dragon Bridge, which is 570-meters-long, with steel arches representing the body of a dragon, based on a sculpture from the time of the Ly dynasty. At night, Dragon Bridge is lit up by over 2500 LED lamps, and there is a huge flame and streams of water coming out of it.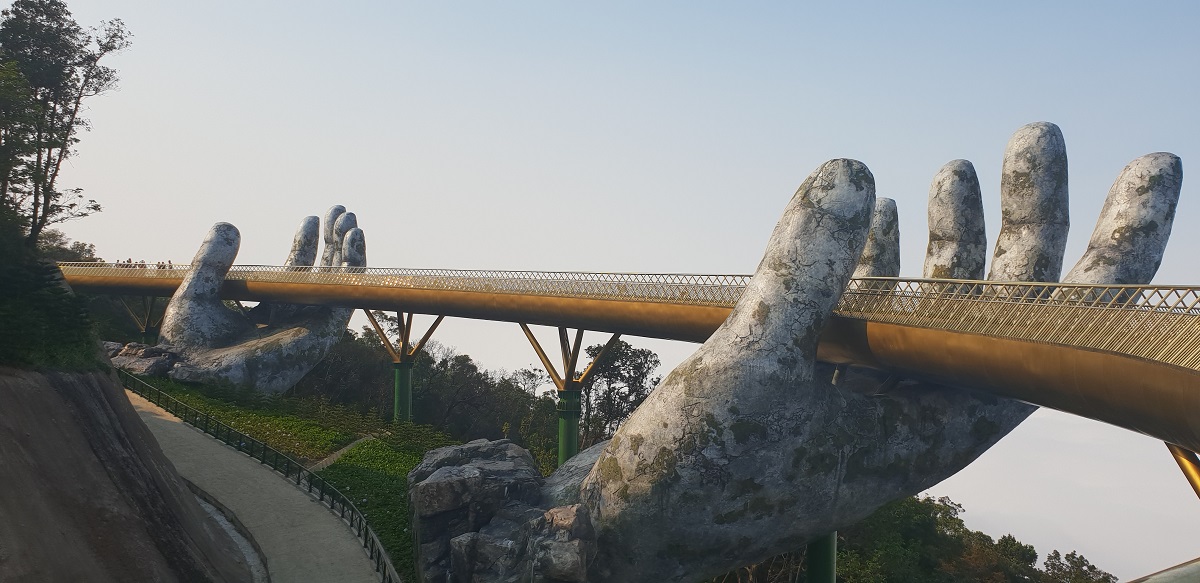 Golden Bridge
​Last year, the Golden Bridge was built, a fascinating structure, located at Ba Na Hills, 1400 meters in height and 150-meters-long. This semicircular bridge, which is held on both sides by enormous stone hands, the hands of Buddha, which come out from a mountain, has already become a word-famous attraction.
AMUSEMENT PARKS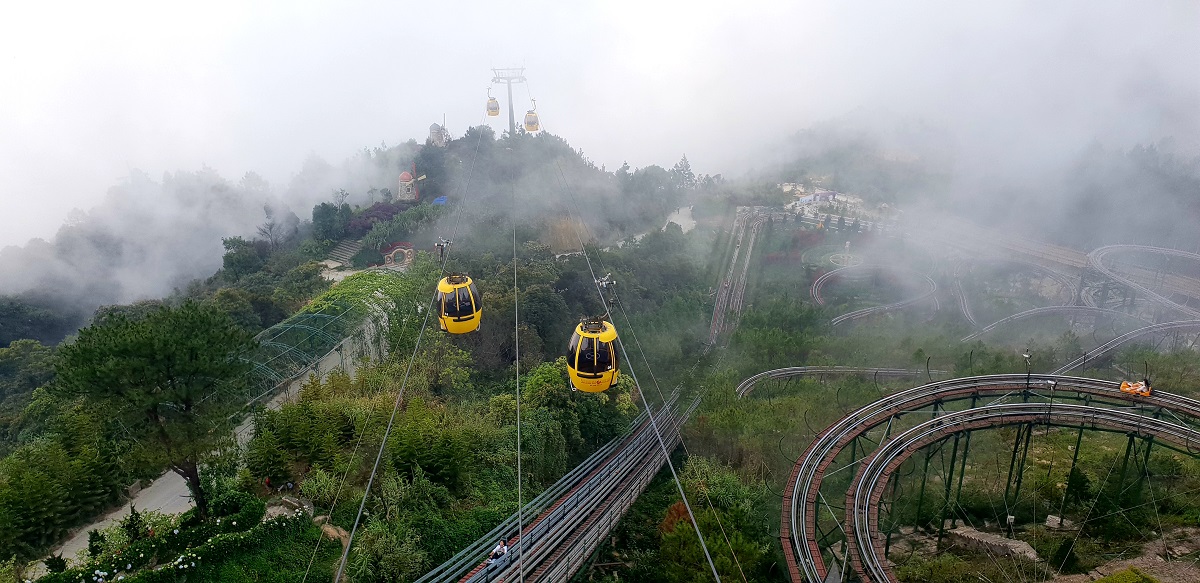 Ba Na Hills mountain resort, which used to be a favorite place of relaxation for French rulers, today looks like a medieval castle; behind its stone walls, there are cobbled streets, modern accommodation, world-class restaurants and a Fantasy Park with a Wax Museum, Alpine Coaster, Tower Drop and many other exciting activities.
The complex is located at a height of 1489 meters above sea level and you can reach it only by a cable car, which has won three (Guinness World) records, one of which was for having the longest single cabin over 5 km long.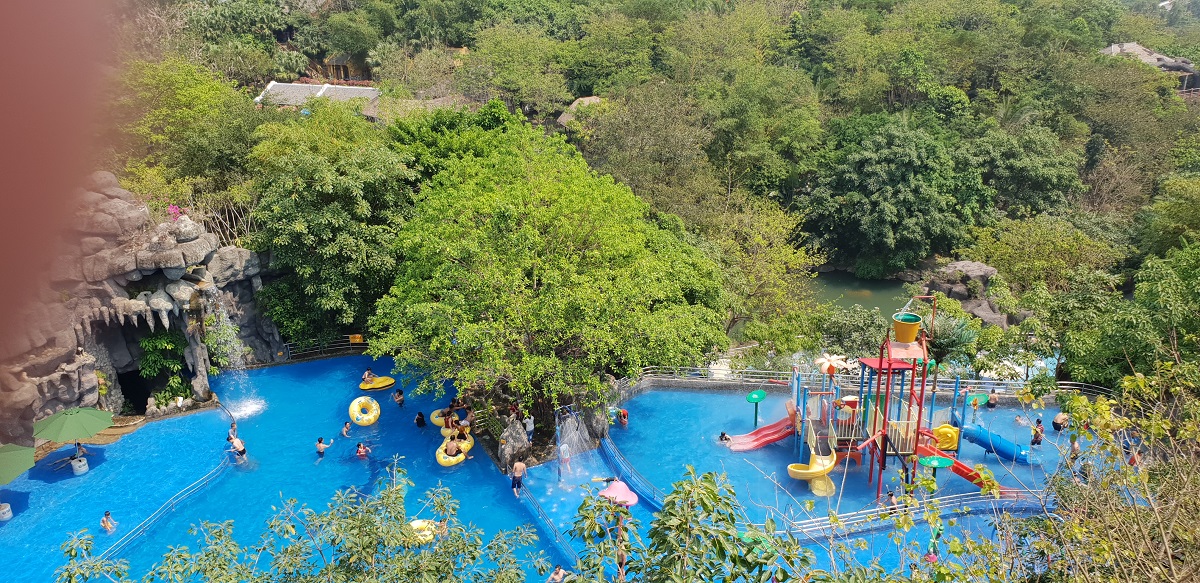 Another park near Da Nang that is worth visiting is Than Tai – Hot Springs Park. It consists of indoor and outdoor thermal hot springs, pools with slides, restaurants and hotel complexes, an amusement park for children, a souvenir shop, modern bars and other fun activities. (www.nuithantai.vn).
It is worth mentioning Asia Park – Sun World Da Nang Wonder, a modern amusement park in the center of the city, which has a rollercoaster, tower drop and high-speed slides. The central point in the park is Sun Wheel – 115-meters-tall (height equivalent to a 25-storey building) with 64 carriages, which offer a 350-degree-angle view, making night-time rides particularly magical.
BEAUTIFUL BEACHES
Da Nang is also well-known for it beautiful beaches with a 30-km-long shore. The most popular beach, which Forbes Magazine declared one of the most attractive beaches on the planet, is My Khe Beach – a city beach with a promenade and much to offer, where visitors can enjoy diving, sailing and kayaking and other water sports or rent a beach chair in the shade under a straw parasol.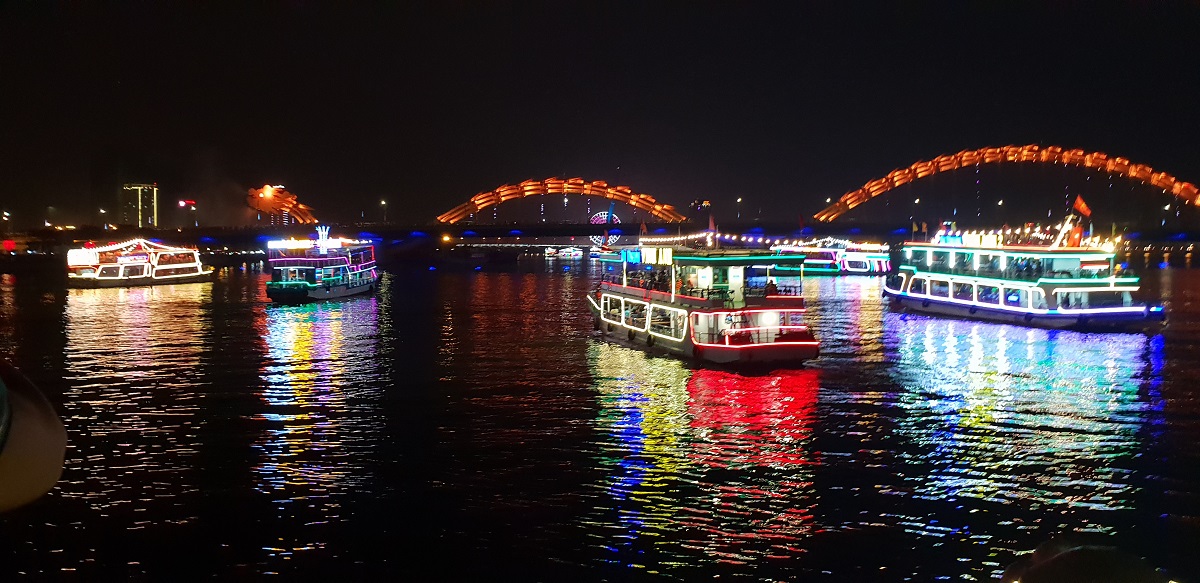 The nightlife in Da Nang includes colorful rooftop bars and lively night clubs, most of which offer a wide view of the Han River and the Dragon Bridge. Unlike in most cities in Vietnam, nightlife establishments in Da Nang often stay open until the morning hours and offer impressive performances by talented DJs.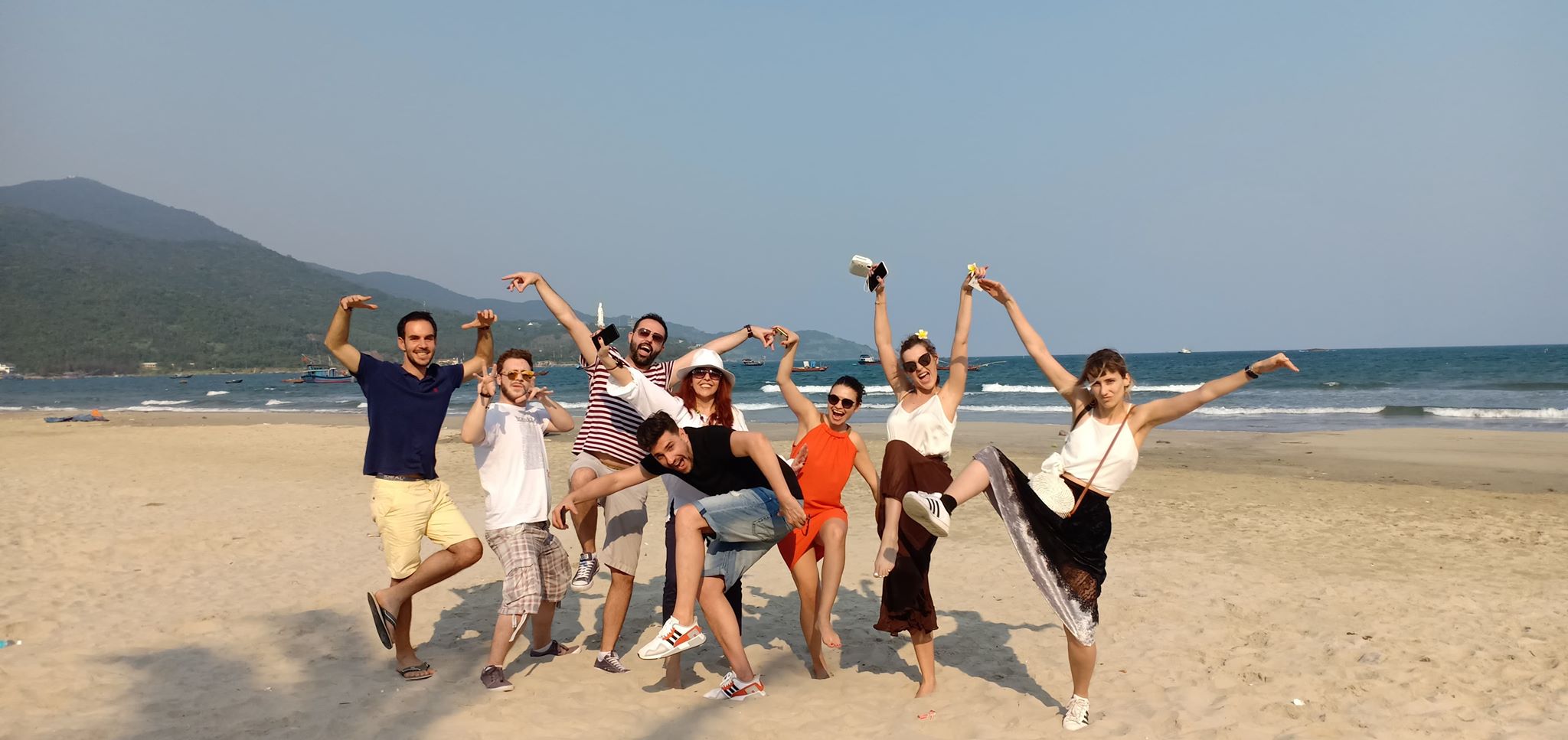 We traveled to Vietnam in March 2019 at the invitation of the Qatar Airways office from Sarajevo; This airline flies to to three Vietnamese cities from Sarajevo via Doha: Hanoi, Ho Chi Minh and Da Nang.
Qatar Airways is the recipient of numerous awards – World's Best Business Class, World's Best Airline, Best Airline in the Middle East and Best First-Class Lounge.
At Da Nang, we stayed at the wonderful Melia resort, which is located on the beach, only a 5-minute ride from the city center (www.melia.com/en).