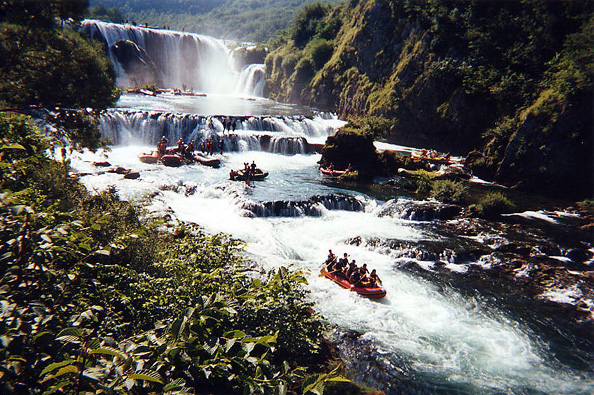 His Majesty – The National Park "Una"
The National Park "Una" is situated on the upper stream of river Una, around the canyon of Unac – right tributary of Una, and up to the river Krka on the West. Together, they represent a unique piece of nature in South-eastern Europe. Here, you can visit Milancev Buk and Strbacki Buk, admire the Waterfalls of Martinbrod and take a sneak peek into old castles and religious buildings. Apart from a wonderful natural scenery and interesting cultural heritage, NP "Una" also offers an active vacation with a number of dynamic activities.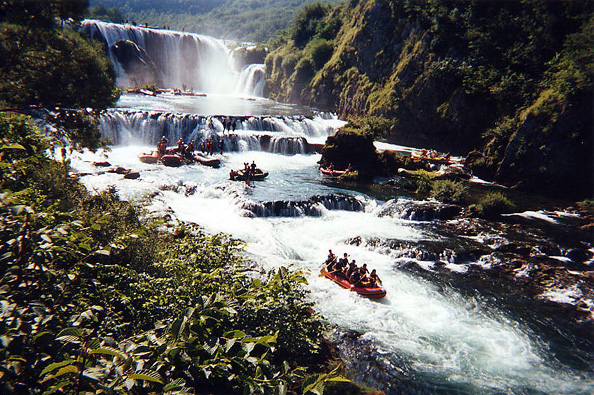 Water sports
Although some may not have the courage to do so, any visitor will wish for a rubber river rafting boat to sail down the river Una. Each summer, a popular manifestation Una Regata takes place. Rafting is primarily a recreational sport, an adventure and a true enjoyment for tourists. It is suitable for anyone, and it does not require any previous rowing experience or skills. However, supervision of a licensed oarsman is obligatory.
The season of rafting on Una river starts in March and ends in October. The most attractive part of the rafting stage, from Strbacki Buk to Lohovo, is 15 km long and goes right through the National Park "Una". The first part is long, fierce and unpredictable, with lots of smaller or larger waterfalls, fast currents and whirlpools. The duration of the rafting is approximately 3 to 4 hours. The water temperature in spring and summer is among 13 and 17 degrees Celsius.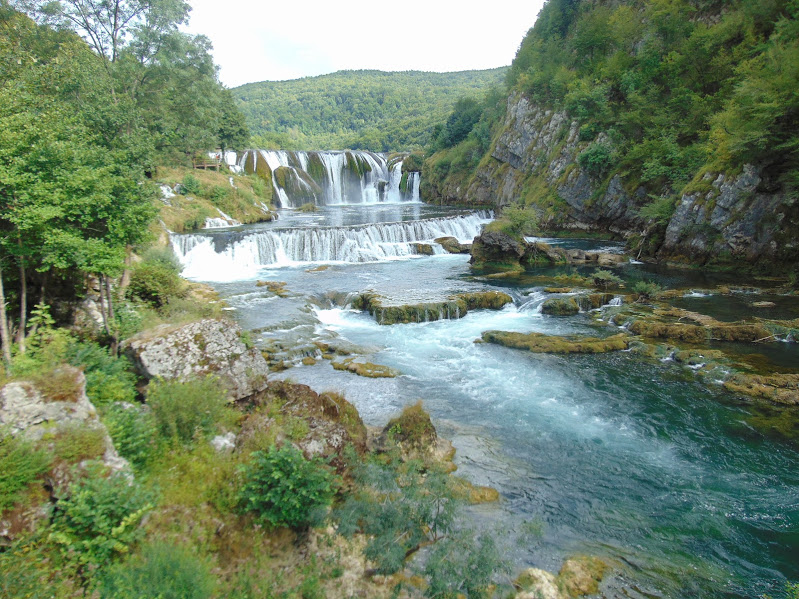 Hiking & biking
The vast areas of the National Park "Una" are excellent for hiking, walking and biking. There are several mountain trails that are marked, but the most popular is the so-called Herb Trail. There is something for any taste: from easier trails for recreation, to more demanding and difficult routes. You can stop by the informative tables if you wish to find out more about flora and fauna of the area. Before getting started, a highly qualified staff will inform you on the ideal starting point. You can also get a map with clearly marked hiking and biking trails.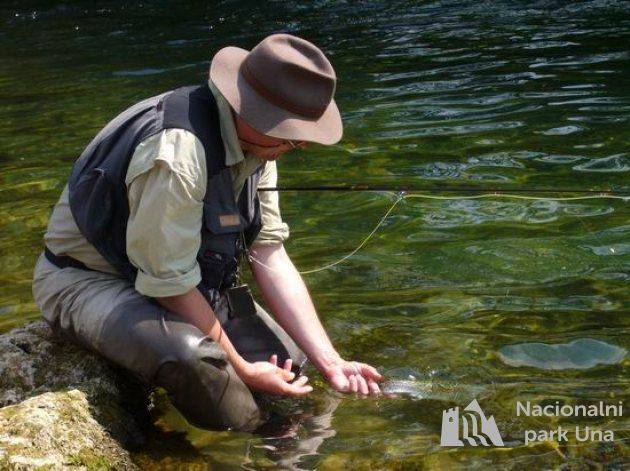 Fly fishing
Since the times of Iapods, fishing has been a common traditional activity among the inhabitants around today's National Park "Una". Recently, fishing as a sport and recreation has become a popular activity for lovers of nature who come and visit National Park "Una" as tourists. They enjoy fly fishing, as much as other fishing techniques that are common and approved in the clear and cold waters of Una and Unac. The brown trout is the most commonly found in the hunting areas, and it is usually hunted from March 1 to September 30. It is followed by grayling, hunted from May 1 to September 30.