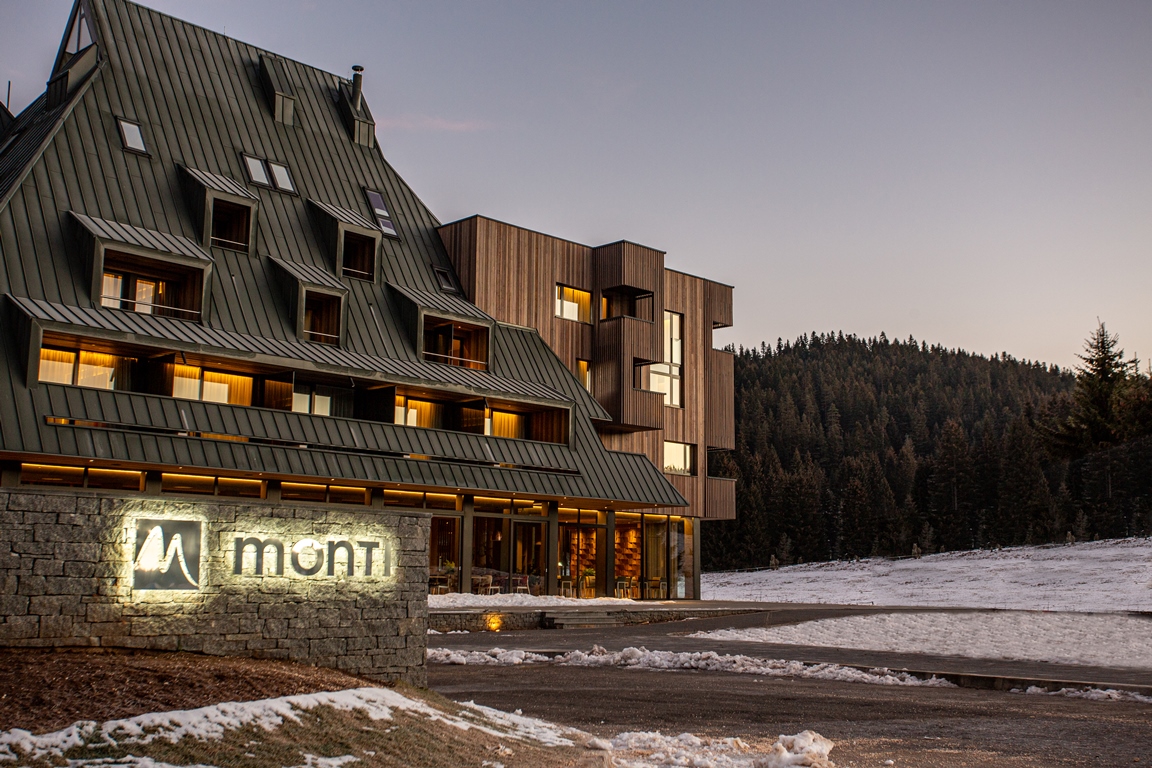 Foto: Hotel Monti Igman
Hotel Monti: An Empire of Luxury in the Heart of an Olympic Mountain
Even without the Coronavirus pandemic that marked the year 2020, the best tourism news in Bosnia and Herzegovina was the opening of a brand new high-end Hotel Monti situated in Veliko polje (Great Field), the heart of Igman, the Olympic mountain.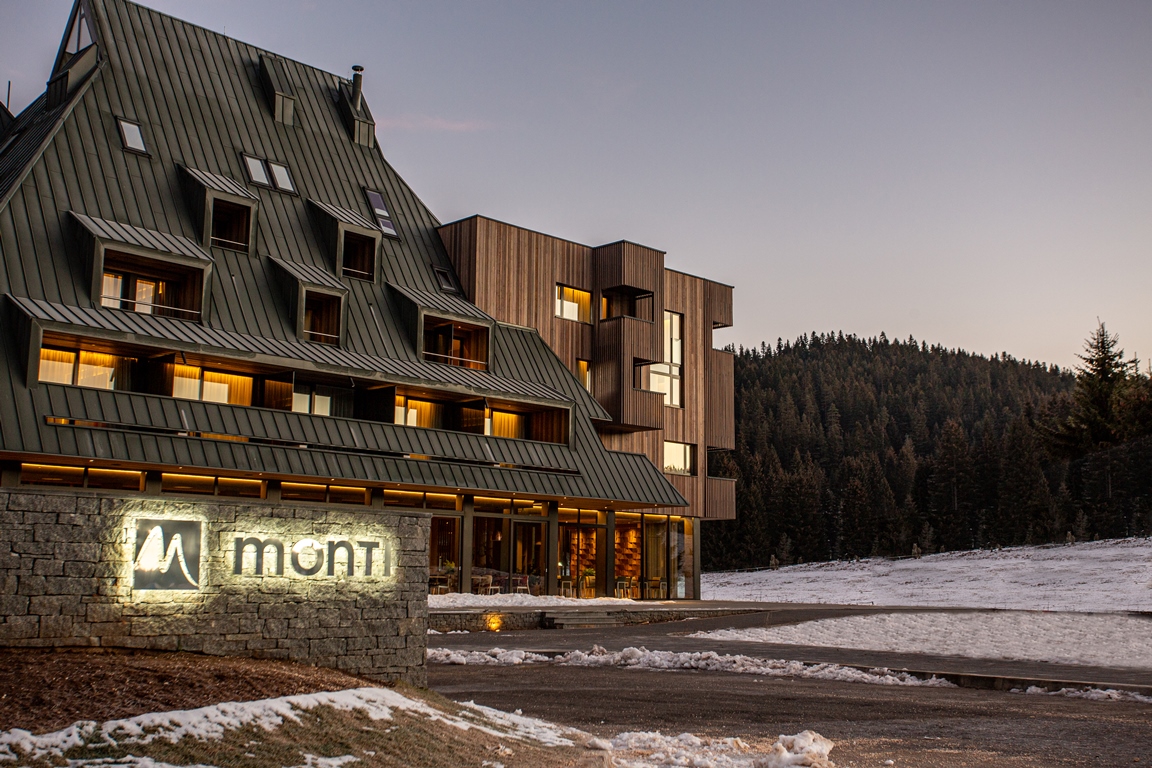 A New Experience of Luxury
When it comes to Monti, the adjective "new" associated with its name has multiple layers of symbolism. Monti offers a completely new experience of Mount Igman and a genuinely new experience of luxury. Its architecture perfectly blends in the natural mountainous surroundings and the breath-taking scenery of pine forests the hotel is nestled in. Be prepared to be delighted by its refined and modern design features and get absorbed in the sculptures made by distinguished sculptor Mesud Kečo. You are sure to be thrilled by the hotel's offer… Imagine spending the night under a starry sky relaxing in a Jacuzzi bath which will make you feel quite royal indeed. You can feel like a king or a queen if you stay at Monti's Royal Suite—a two-storey area featuring a spacious terrace where you can relax, have family meals and certainly enjoy the Jacuzzi bath. You can also invite guests because the terrace allows you to entertain up to 50 people. The hotel is also proud of its Presidential Suite. In both suites, luxury is in each detail. The Presidential Suite is ideal for groups of four adults or a large family with children. Other rooms and suites, also designed in a modern style, make for a comfortable stay. You are sure to feel splendid up in the mountain. Waking up to sunlight and to the stunning views of Igman's forests through large glass windows is a rather special experience.
Swimming and then Skiing
This is what the perfect day up in the mountain looks like: after you wake up to the sight of Veliko polje basking in sunlight, you have breakfast and then go for a swim. Swimming in a 25-metre indoor swimming pool with heated water offering wonderful views of the snow-covered slope and forests will wake up your mind and body. Afterwards, you head out to the ski slopes in Mount Bjelašnica or Malo polje (Small Field) in Mount Igman. You can also do it the other way around—after spending the day out on the slopes, relax your muscles and restore your energy by having a swim in the warm pool water under a clear, starry sky. You can awaken all your senses at the Six Sense Spa Centre offering a journey of relaxation and wellness inspired by the European cycle of the seasons. Based on the elemental wisdom of nature, Monti's luxurious treatments stabilise or stimulate the restoration of the body's natural balance. Whether alone or as a couple, we recommend the perfect treatment to make your stay memorable. The Six Sense Spa offers a 1,200-square-meter area, an indoor heated pool, a Finnish sauna, a steam room, a Jacuzzi bath, a salt room, and a Physiotherm infrared cabin.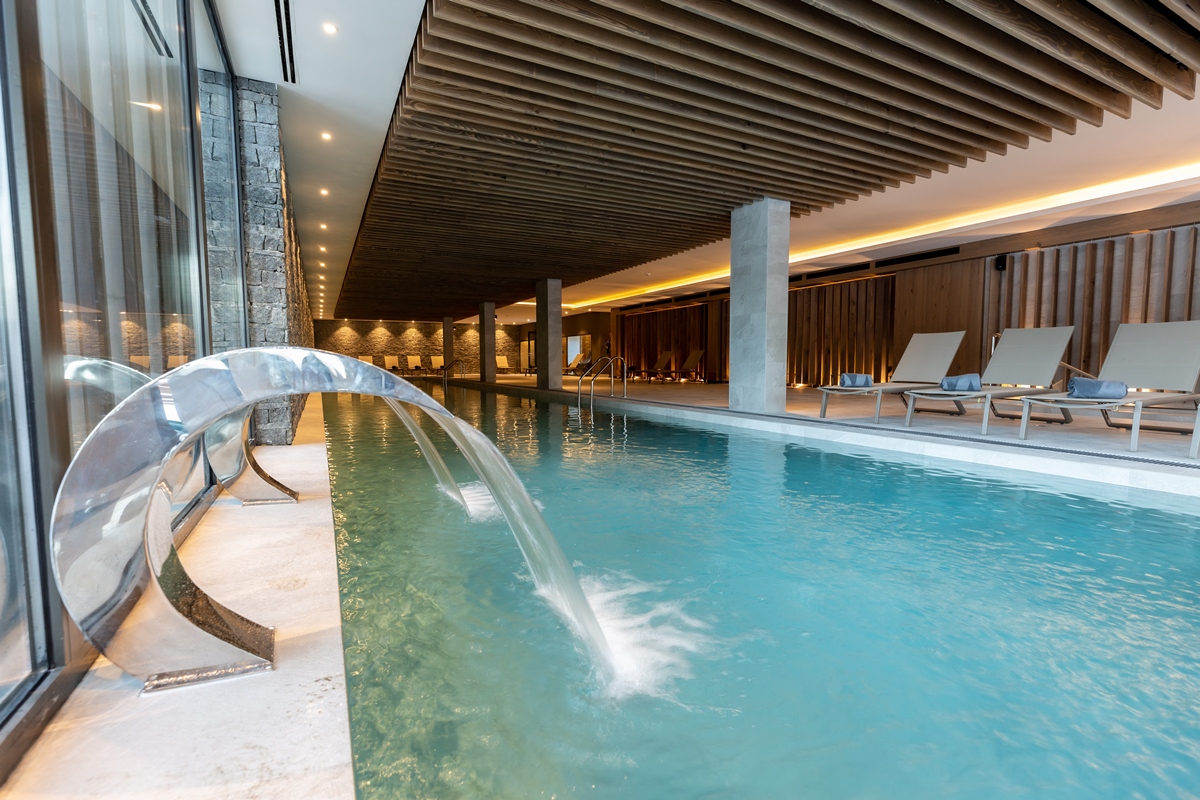 A State-of-the-art Fitness Centre
The hotel has 65 rooms boasting wonderful views of the mountain and can accommodate up to 145 guests. It was designed to offer something for everyone and has all the amenities a mountain hotel should have. It is perfect for professional and amateur athletes who can use a special entrance to the hotel and a separate ski equipment storage area. Monti also features restaurants, bars and a state-of-the-art fitness centre which will soon have medical staff in place to offer care services in the rehabilitation process. It is fully suited to cater to the needs of both professional and amateur athletes in line with the world's highest standards.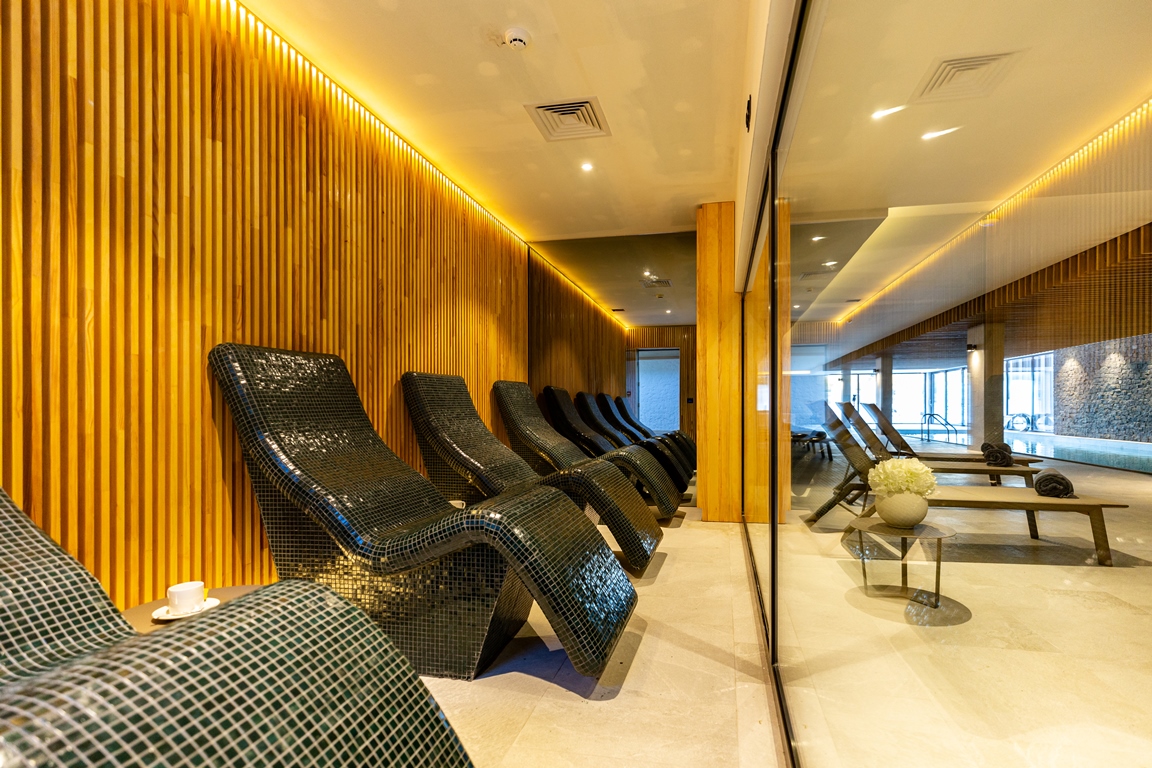 Hotel Monti has an onsite restaurant with a seating capacity of up to 360 guests indoors and 215 guests outdoors, and it will be open to other guests too. On weekends, hotel guests will be able to choose from a wide selection of culinary specialties from a special menu so as not to wait to be served for too long. As the Coronavirus pandemic is ongoing and many people avoid spending time inside, you will be happy to hear that there is a designated smoking area equipped with an independent ventilation system.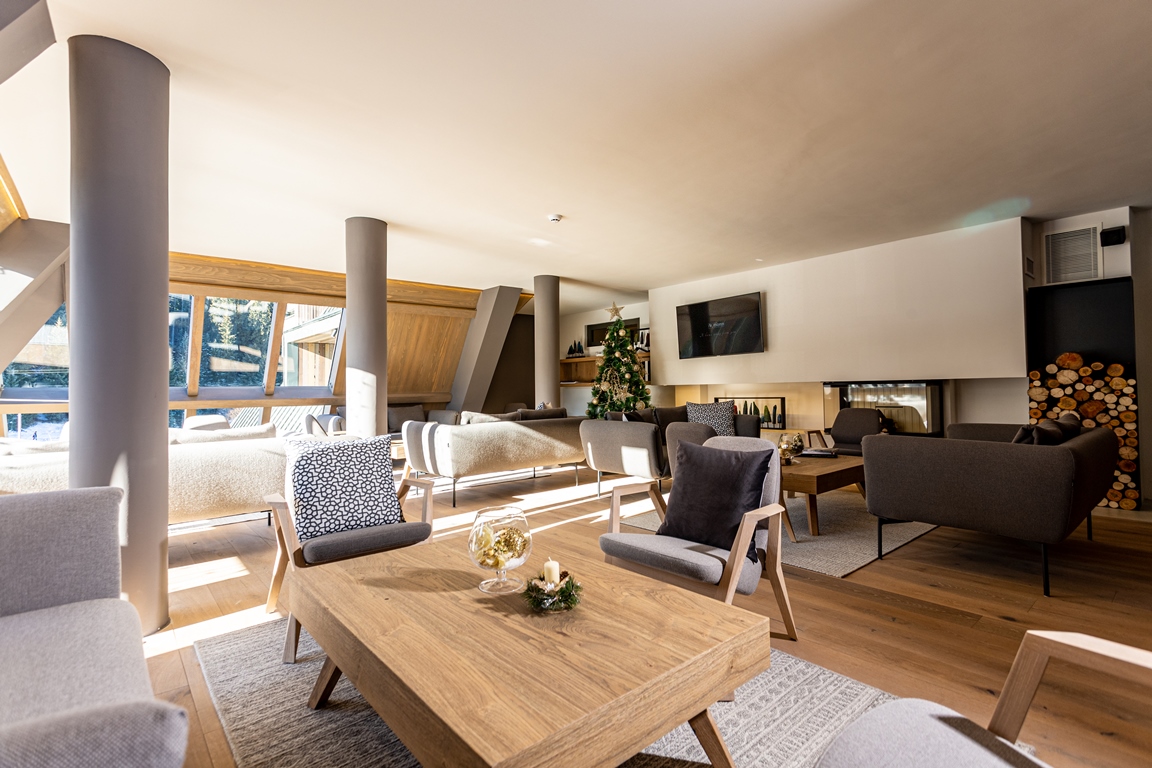 A Dream Wedding
If you are looking for an exclusive venue for your dream day, then you will be delighted to see Hotel Monti's offer and its reception hall. Patiently and with a lot of love, the hotel staff will try their best to turn all your ideas into reality. The reception hall offers views of the vast expanses of Mount Igman and is perfect for gala events, team building activities, meetings, conferences, creative and other business events, and parties, of course.
Foreign investors plan to continue investing in projects in Mount Igman—they plan to build football fields meeting FIFA and UEFA standards, tennis courts, and universal multi-sport courts.